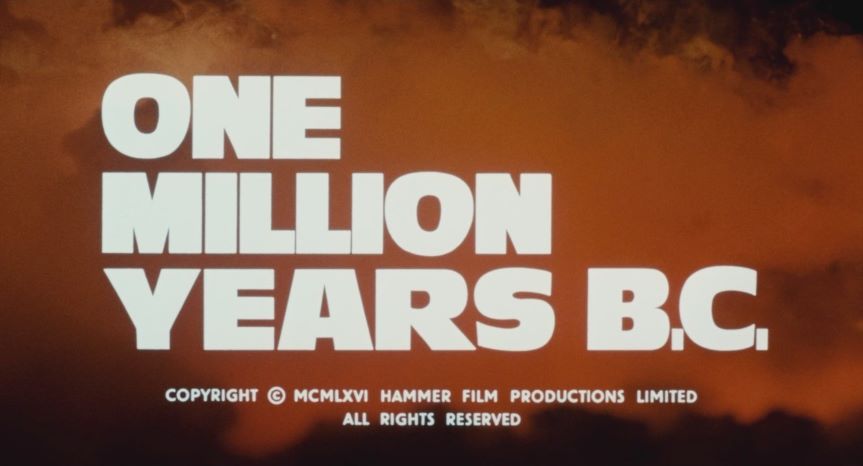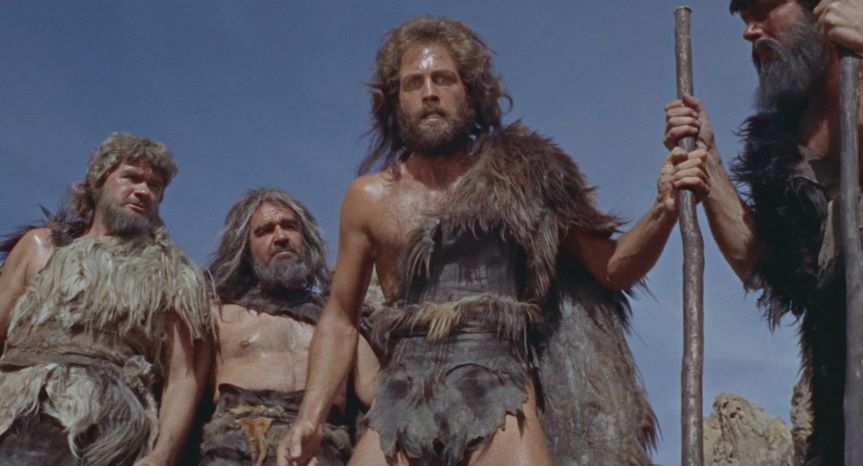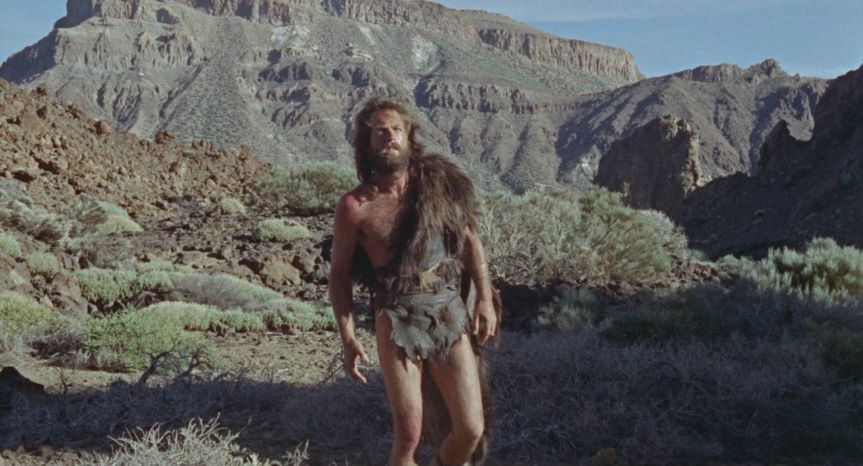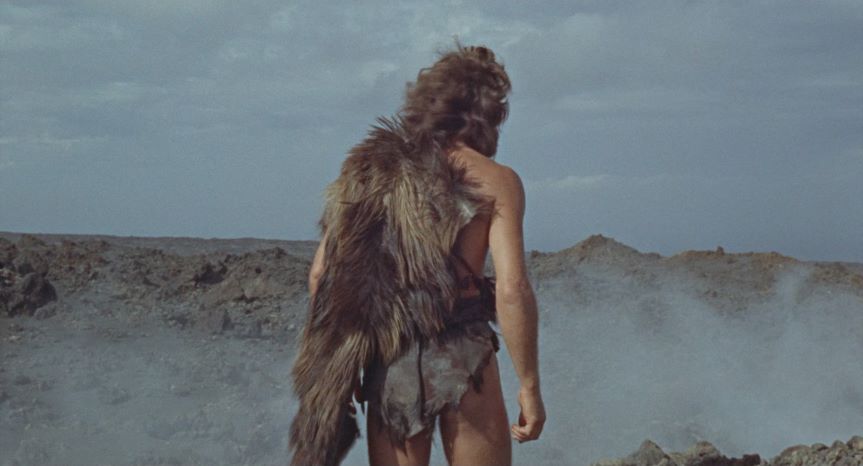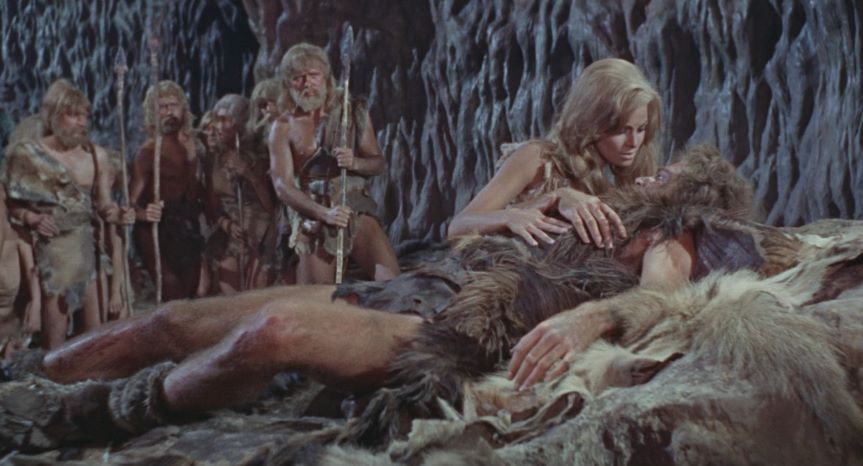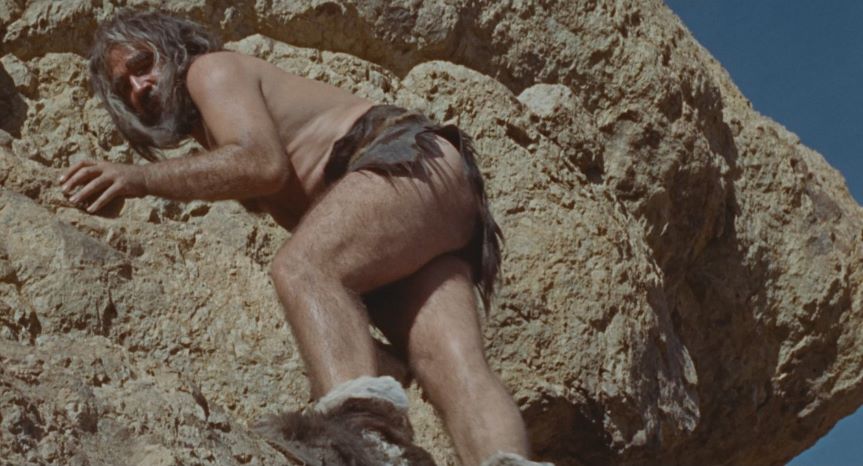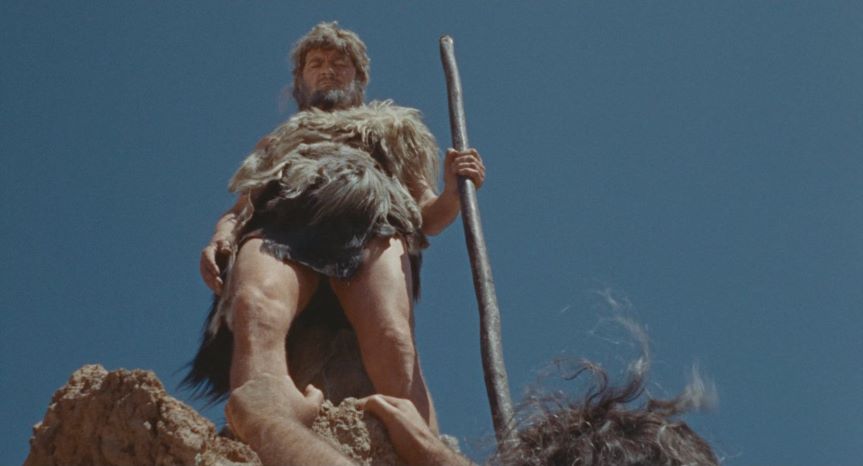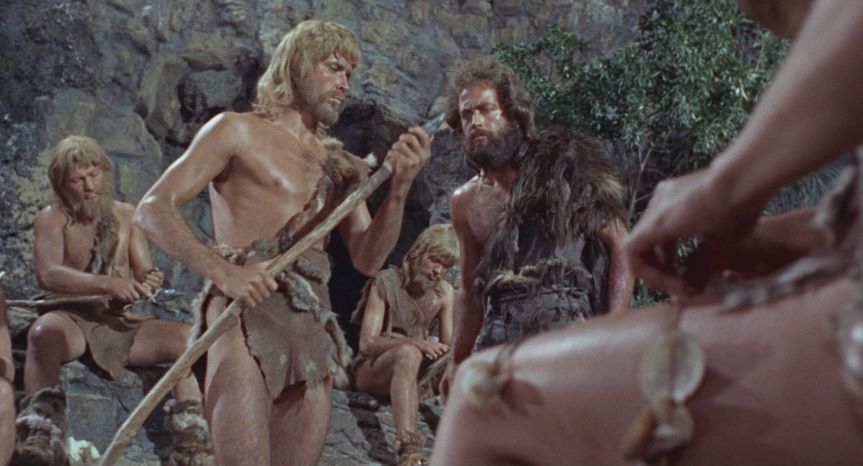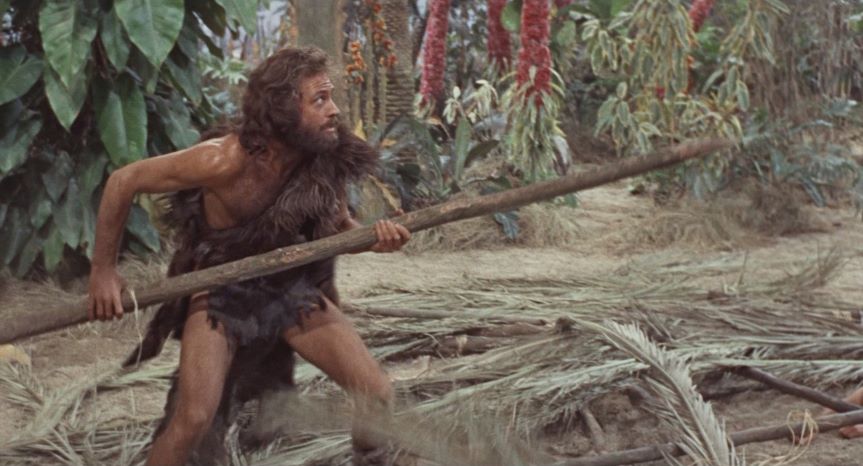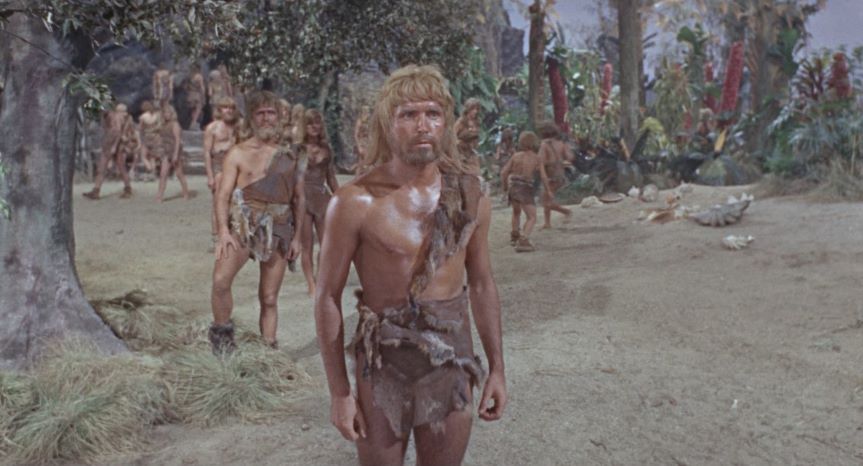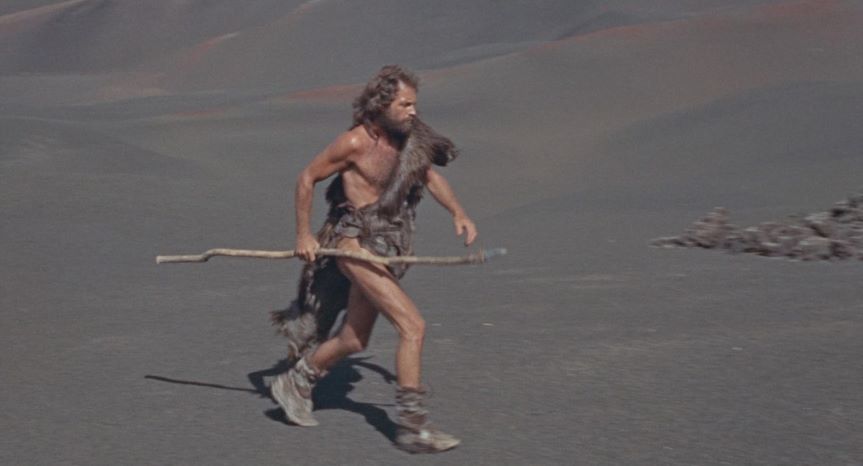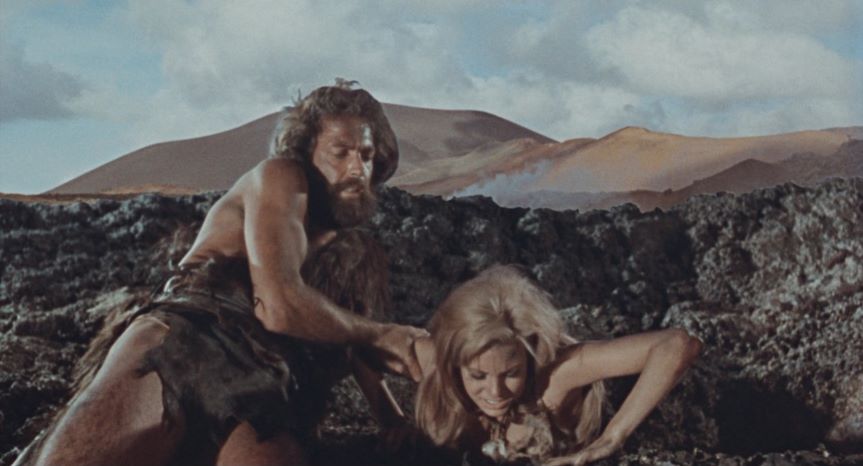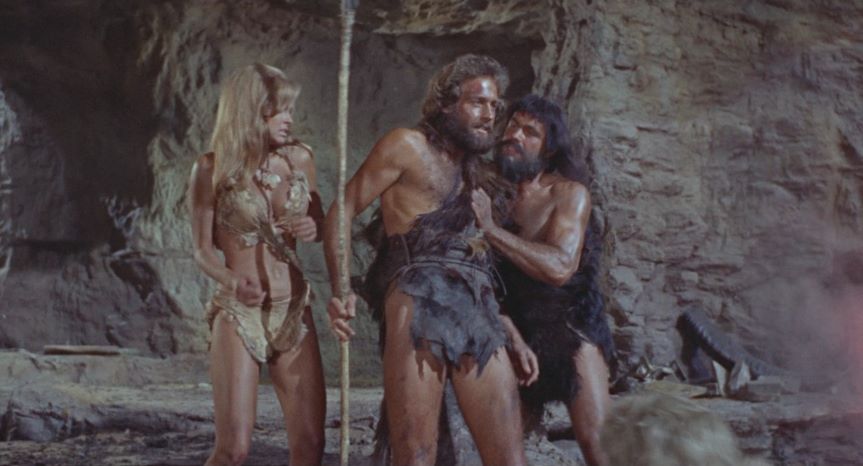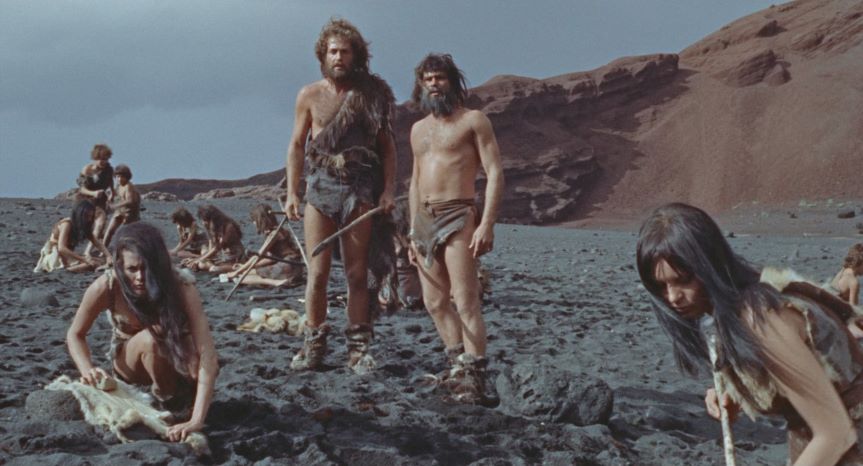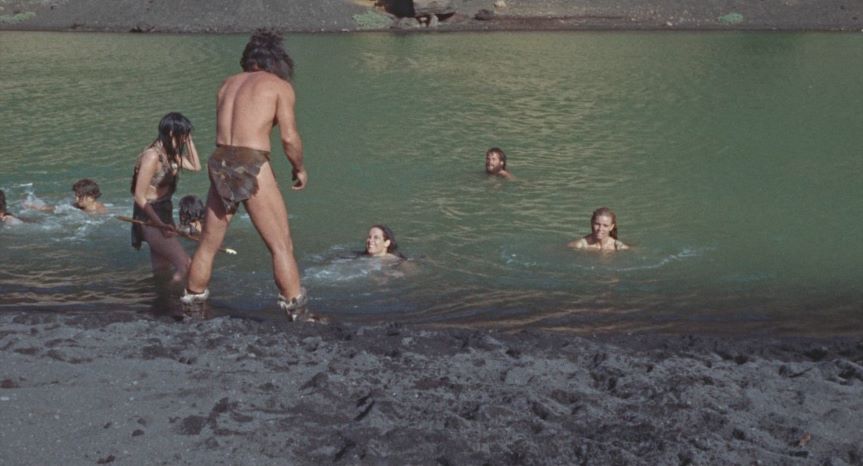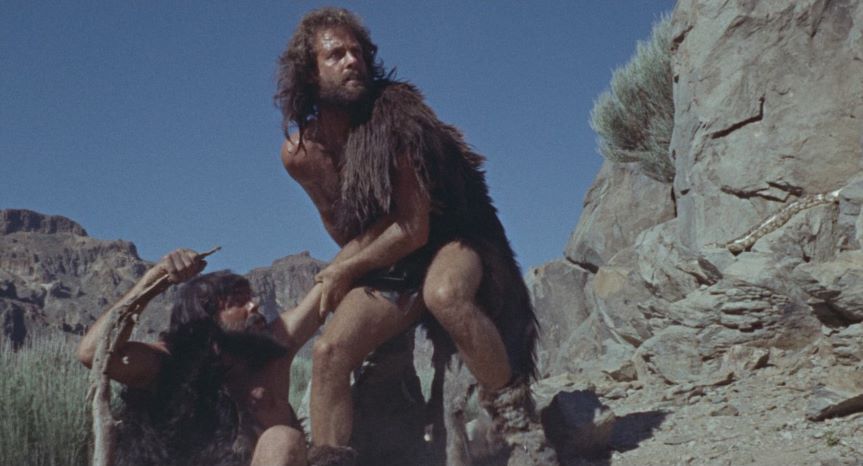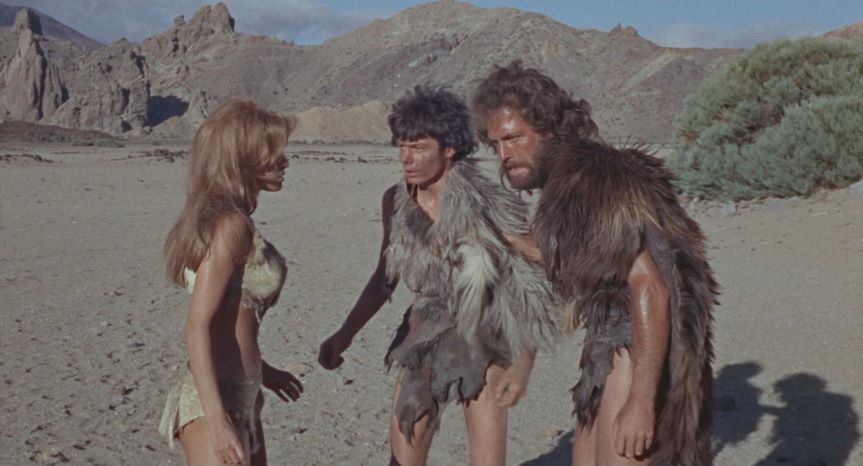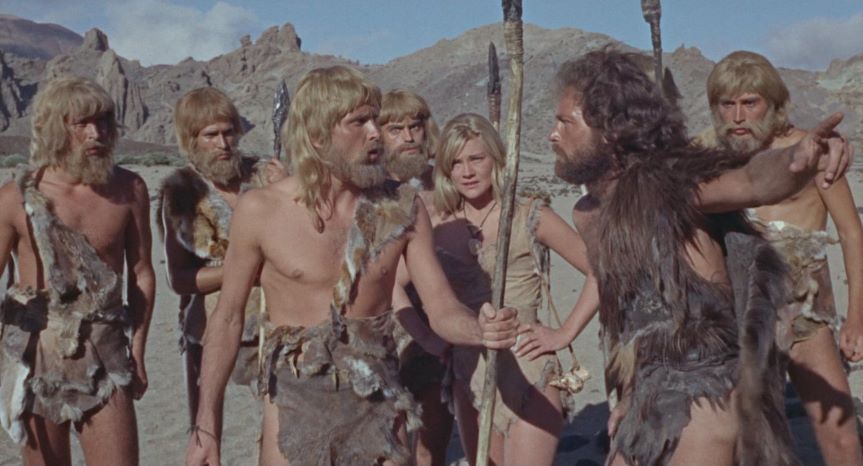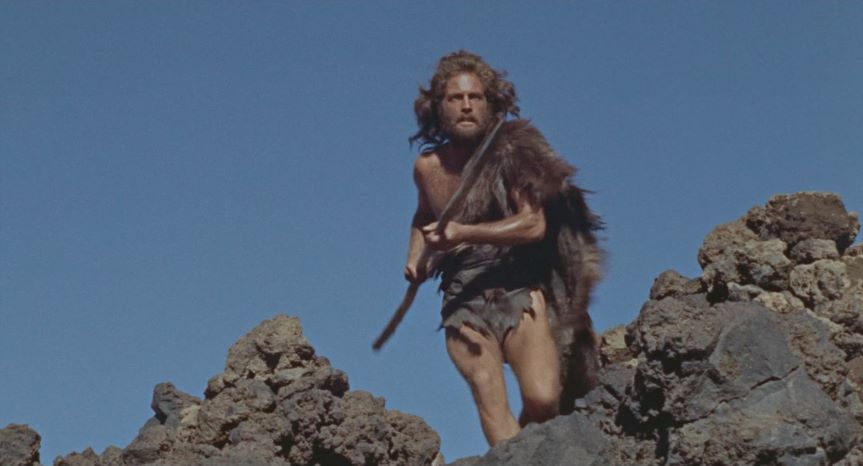 screenshots / One Million Years B.C. / 1966 Hammer Film Productions

This prehistoric epic made a star of Raquel Welch (Loana) who would later appear, along with Robin Hawdon (When Dinosaurs Ruled the Earth), in 1967's Bedazzled.
The publicity photograph of Welch wearing her "fur bikini" became a best-selling pinup poster
Prior to being cast as Tumak, actor John Richardson appeared in Hammer's 1965 fantasy adventure She opposite Ursula Andress, who was orginally offered the role of Loana.
Cast member Martine Beswick (Nupondi) would star in Hammer's Prehistoric Women (1967) the following year. She would also marry her co-star, John Richardson.
Special effects legend Ray Harryhausen (Clash of the Titans) created the film's primeval creatures.
Director Don Chaffey (Jason and the Argonaunts) would return to direct Hammer's final prehistoric themed film, Creatures the World Forgot (1971).
Exterior filming locations included Lanzarote and Tenerife in the Canary Islands.
John Richardson passed in 2021 at the age of 86.
Raquel Welch passed in 2023 at the age of 82.