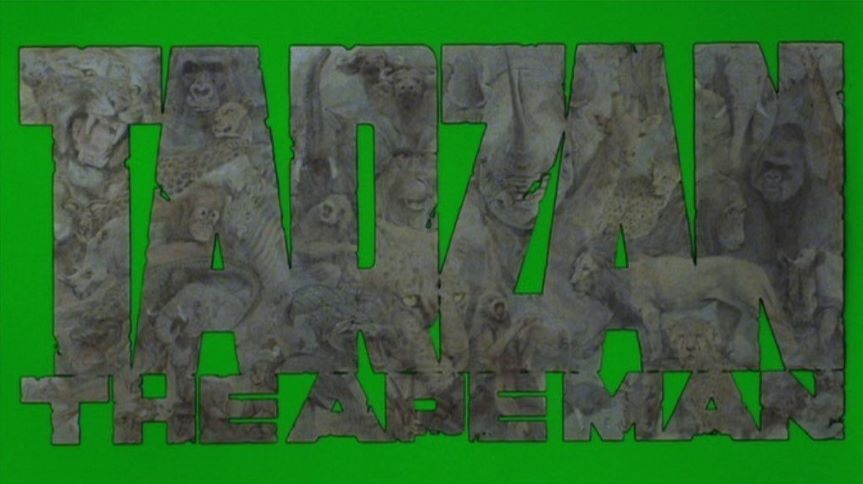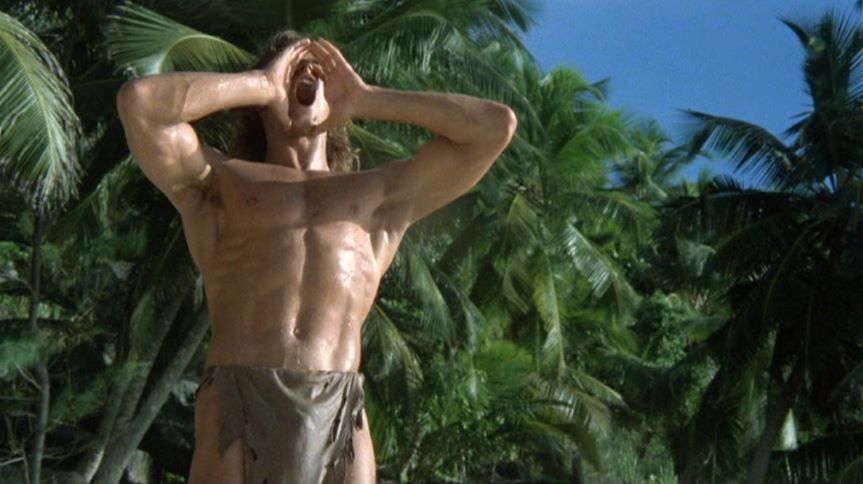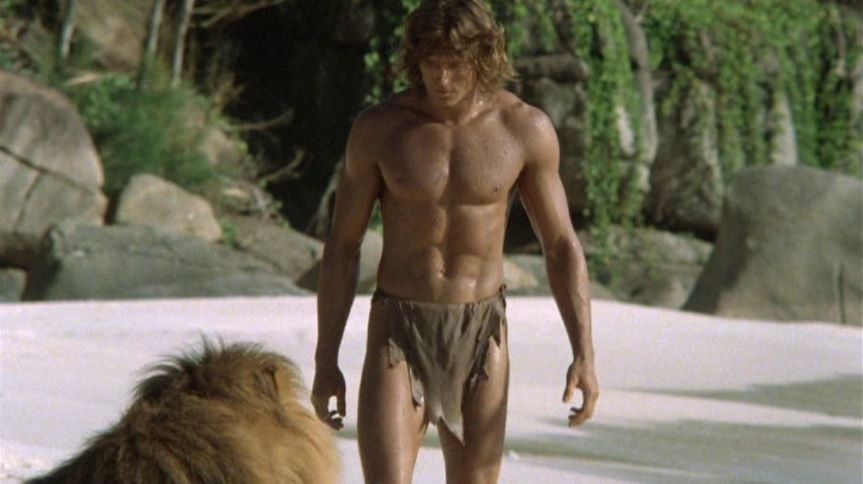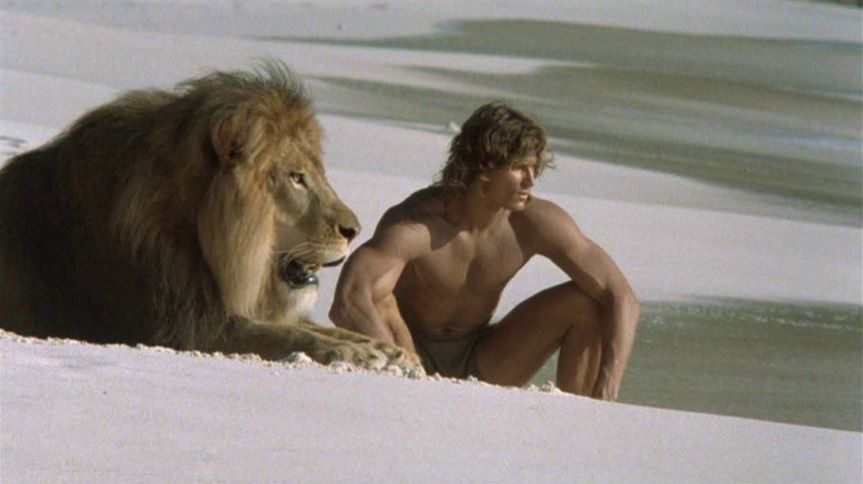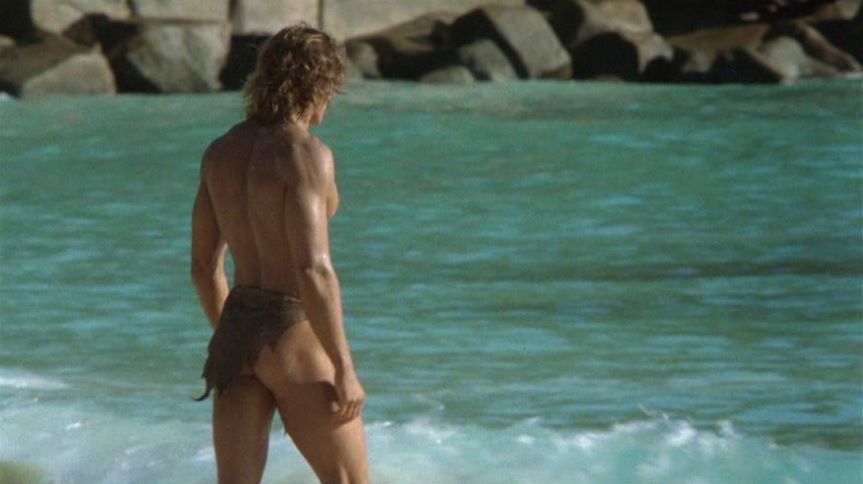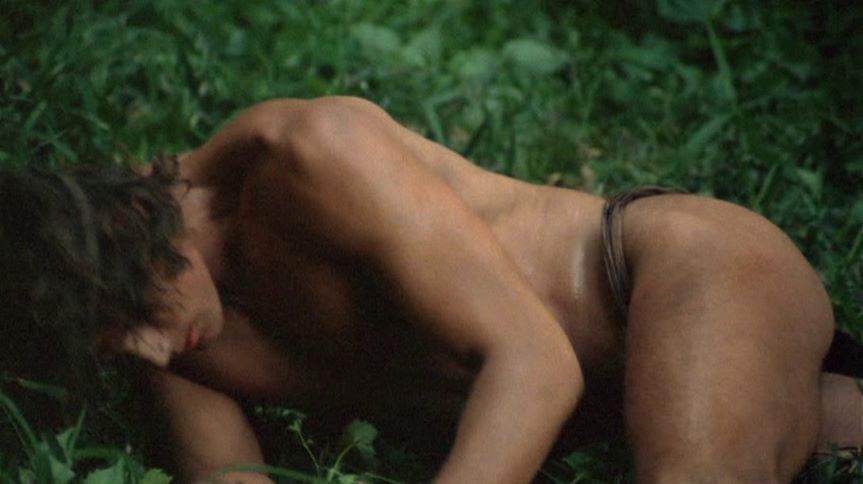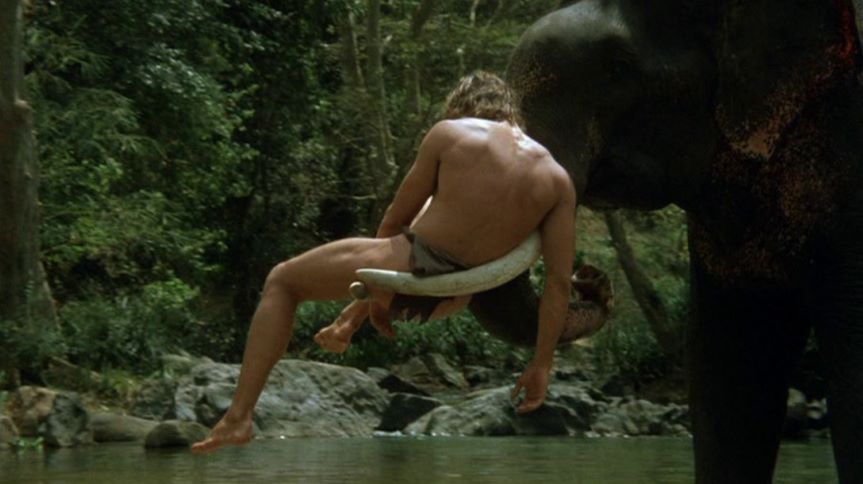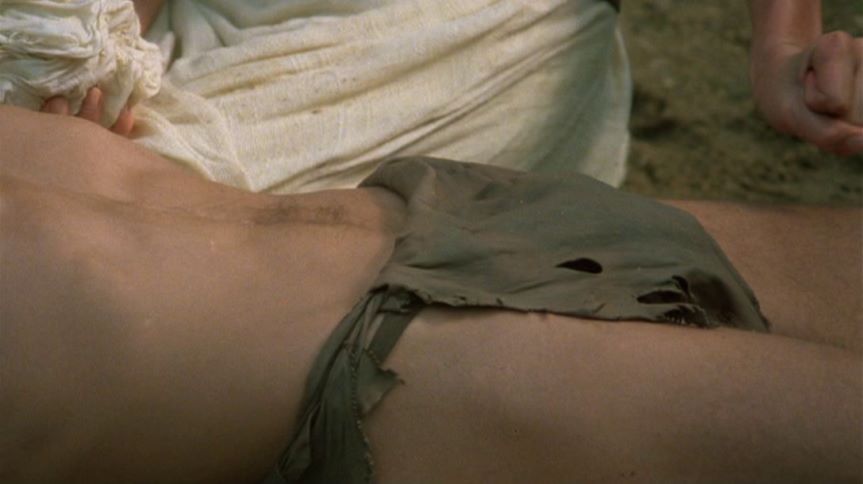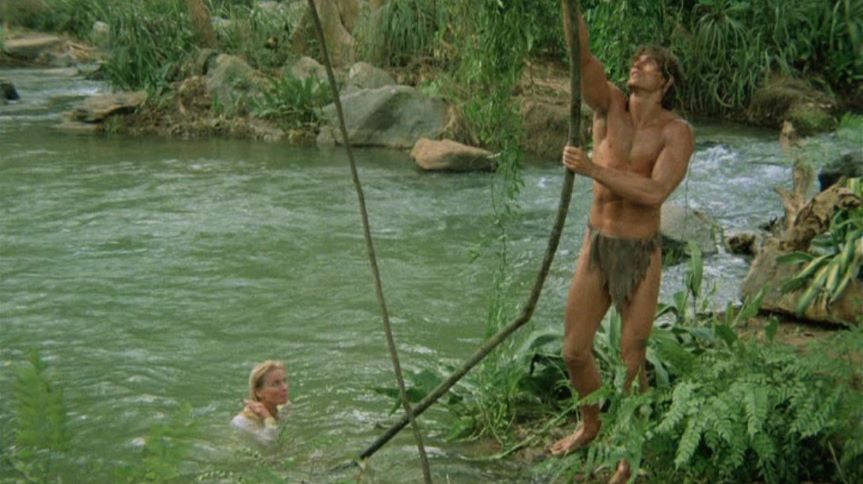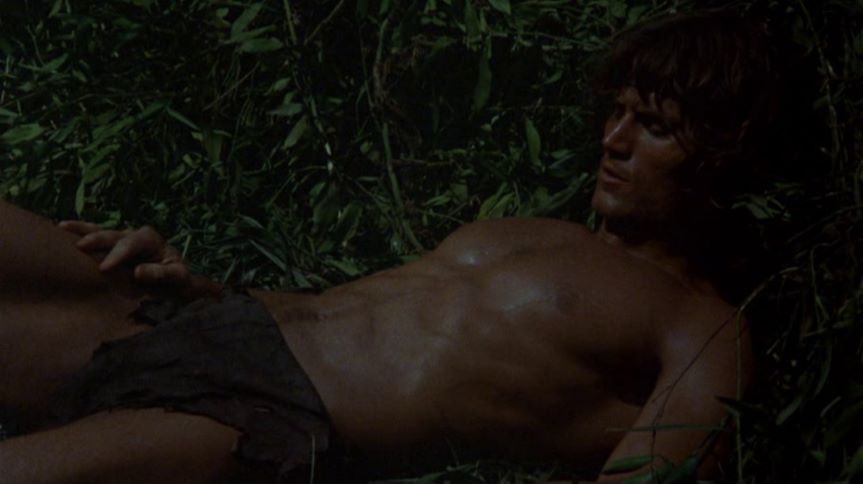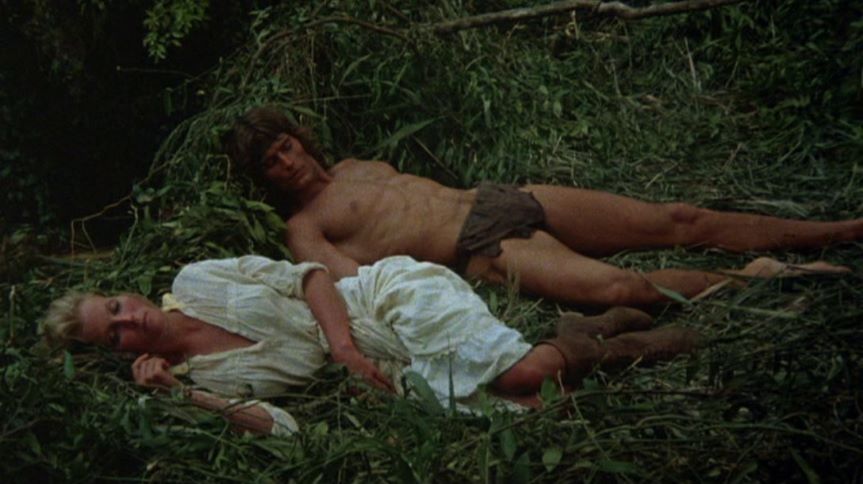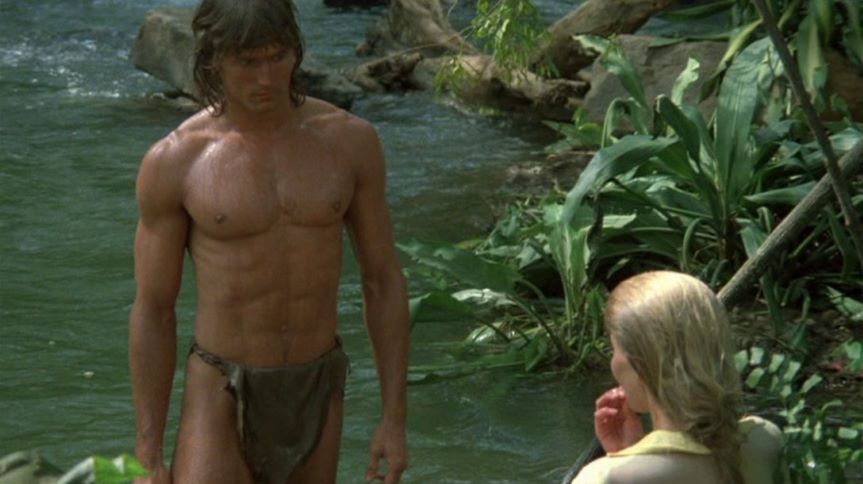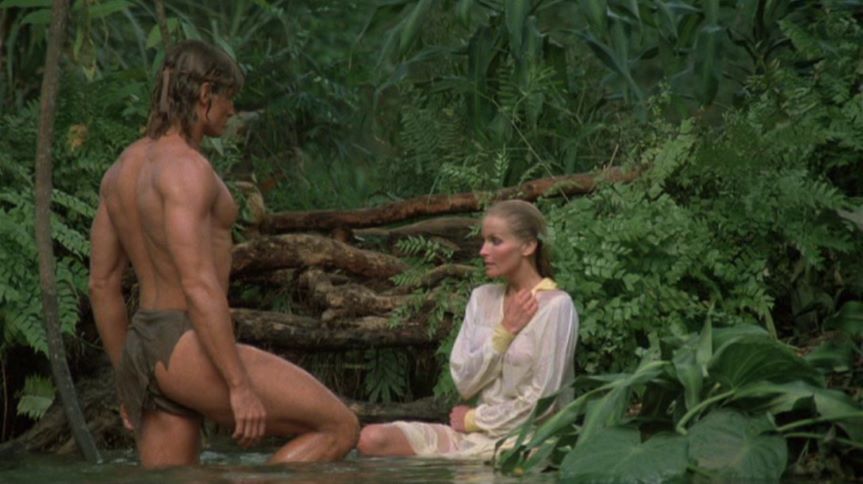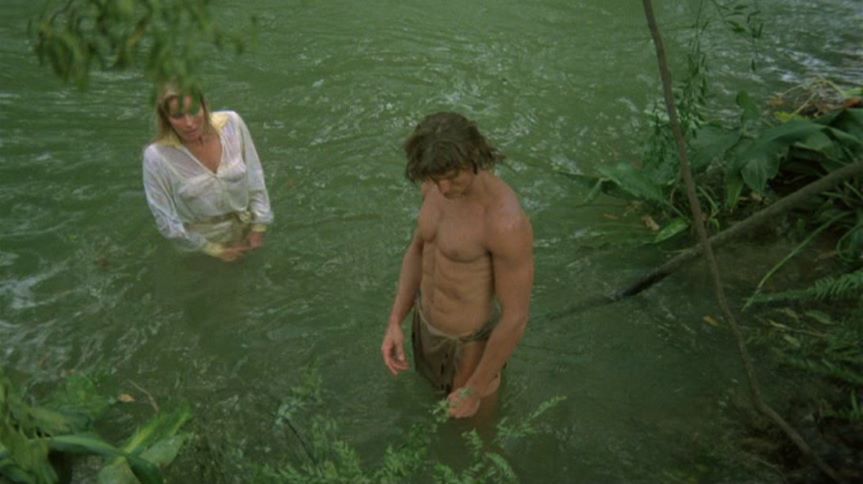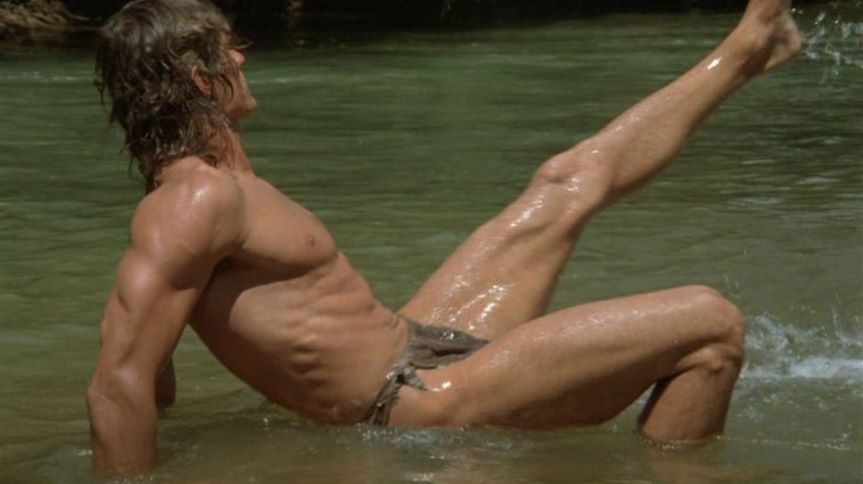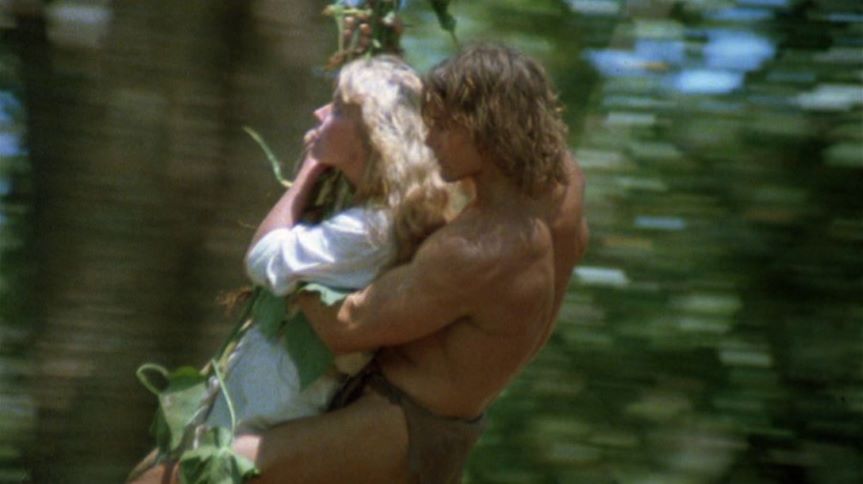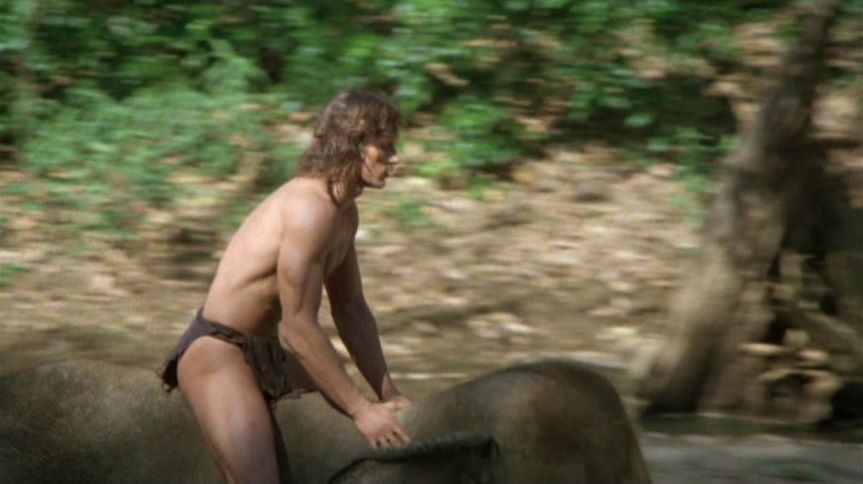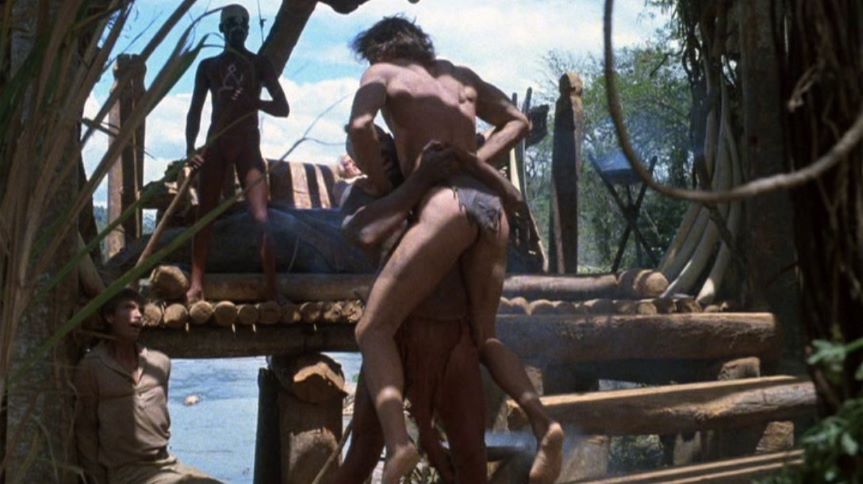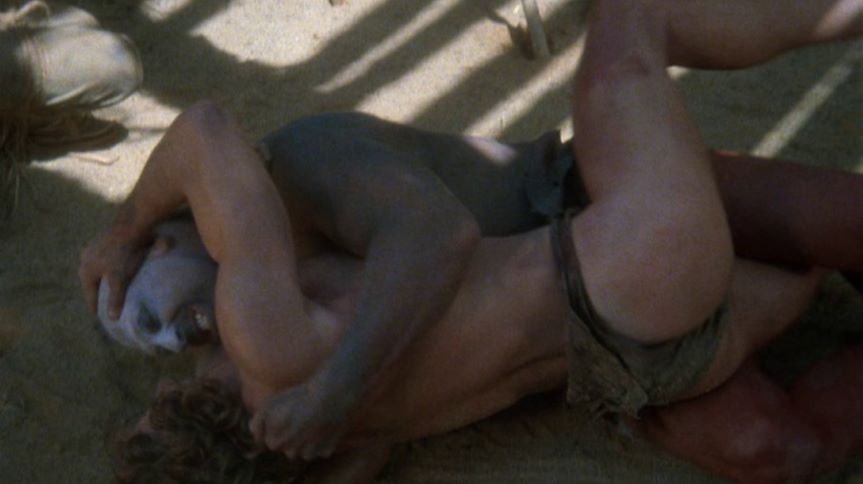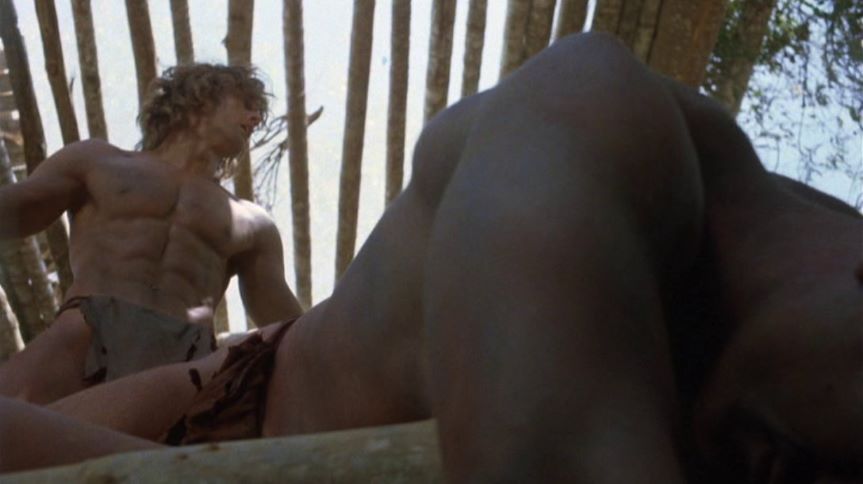 screenshots / Tarzan, the Ape Man / 1981 Metro-Goldwyn-Mayer

Brawny Miles O'Keeffe is "unlike any other Tarzan you've ever seen" in this film which was mostly a showcase for the then popular Bo Derek.
O'Keeffe was originally hired as a stuntman for the new Tarzan, and then a sudden change in casting awarded him the loincloth.
Filmed on location in Sri Lanka and the Seychelles Islands, Richard Harris (A Man Called Horse) co-starred and former Tarzan Jock Mahoney (Tarzan Goes to India) served as a stunt coordinator.