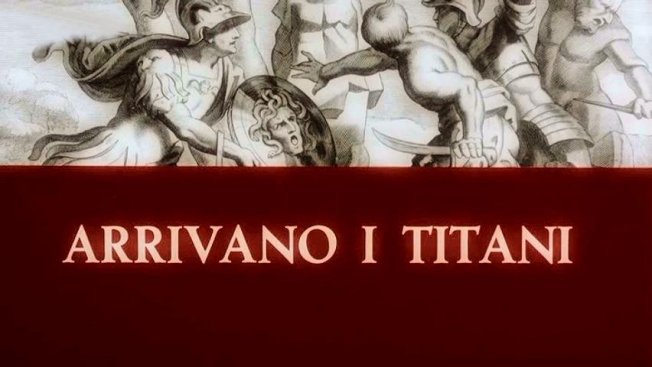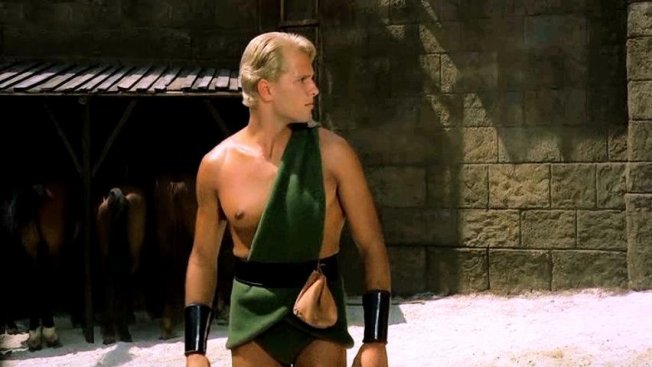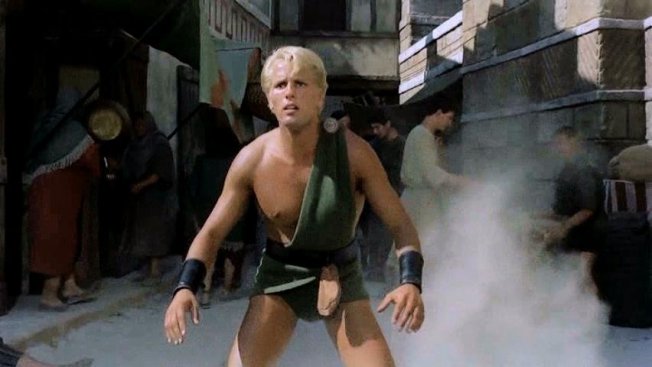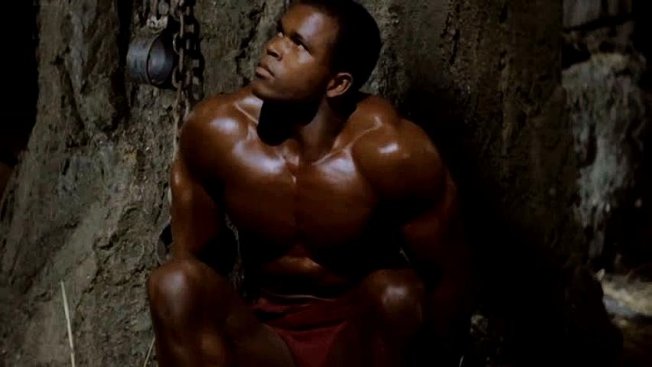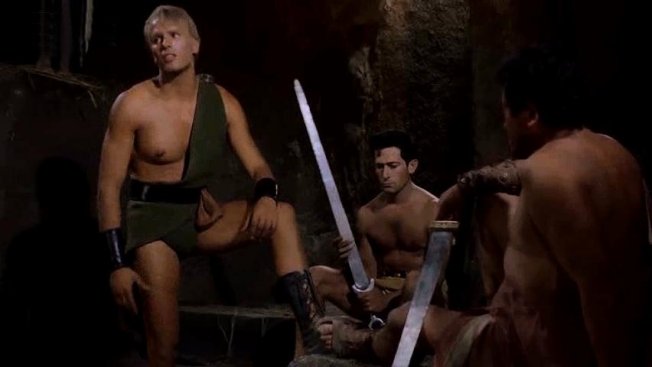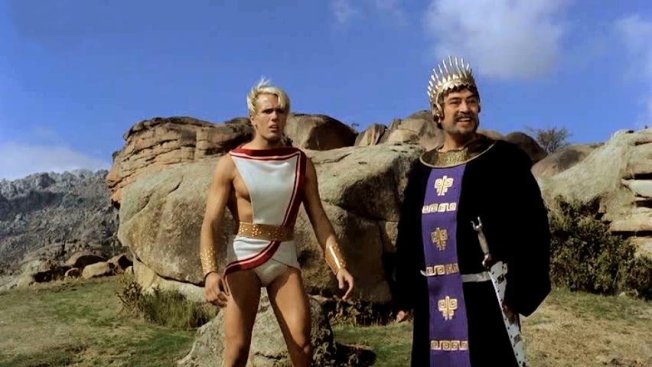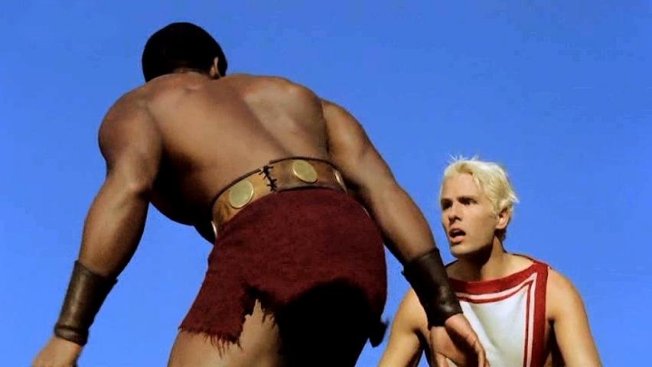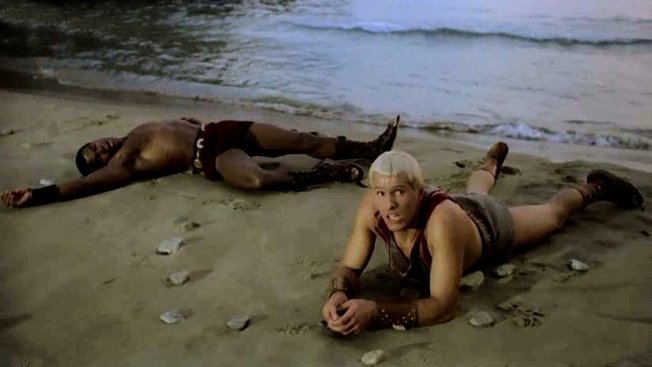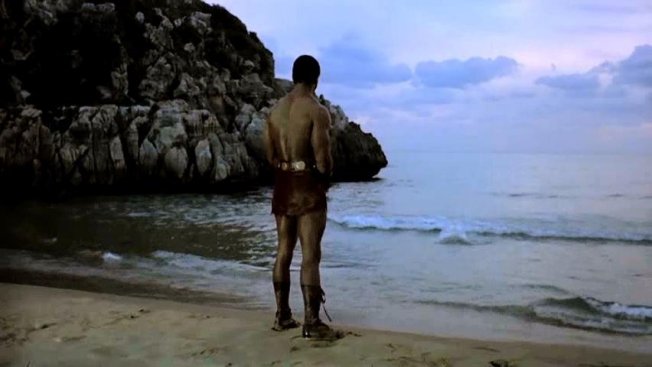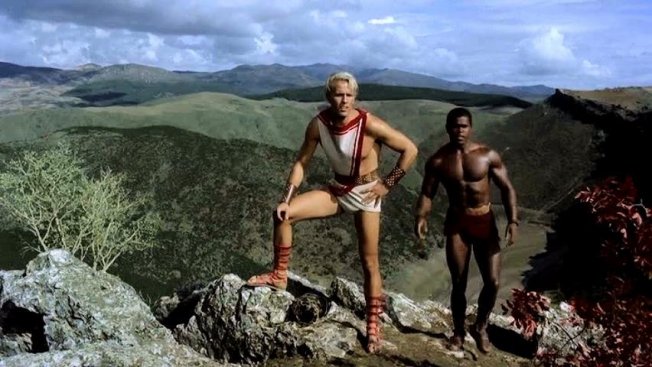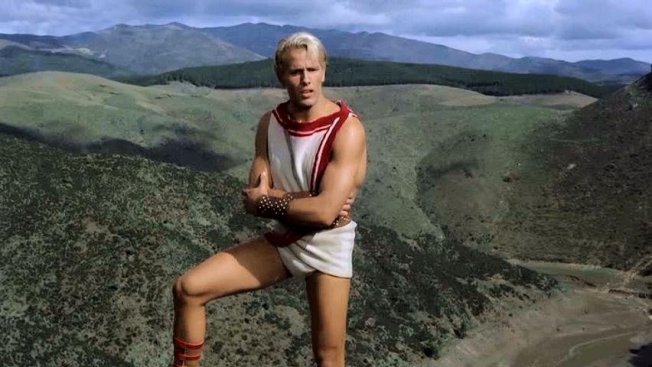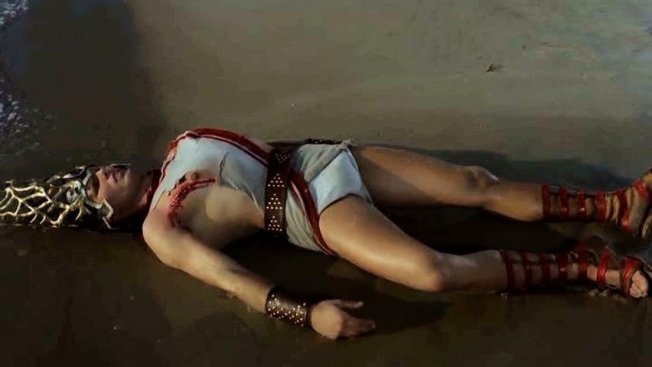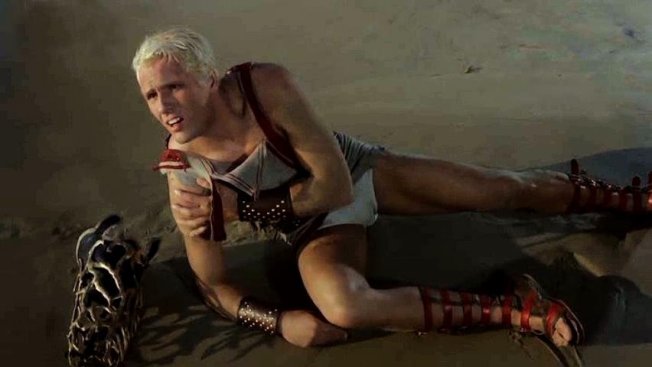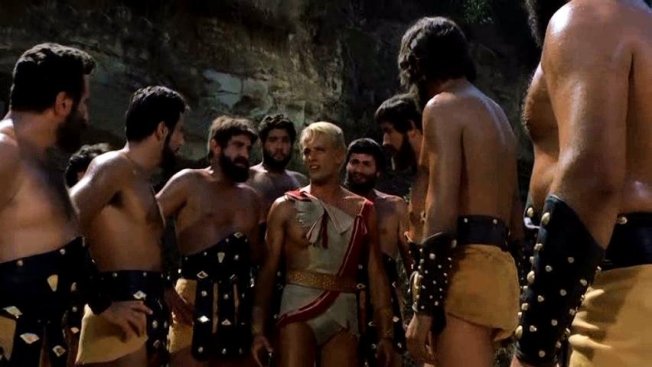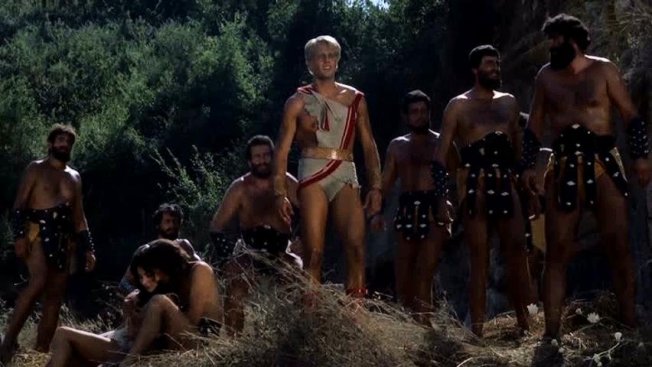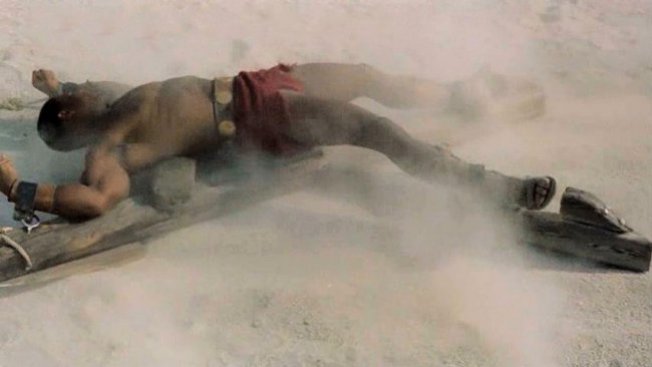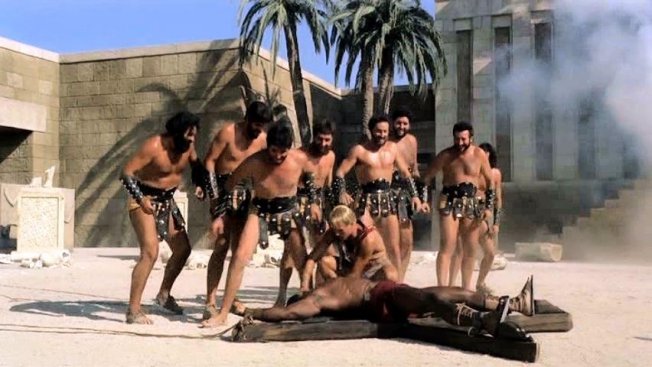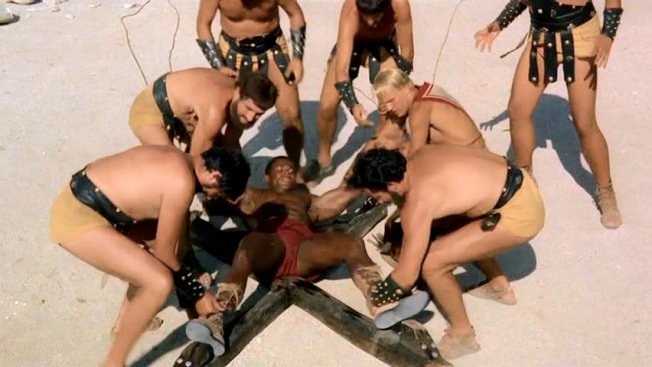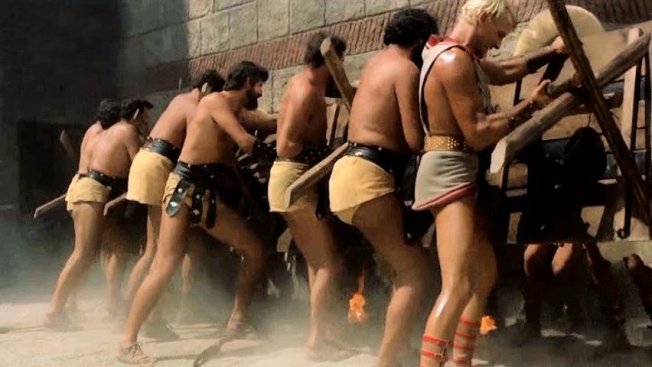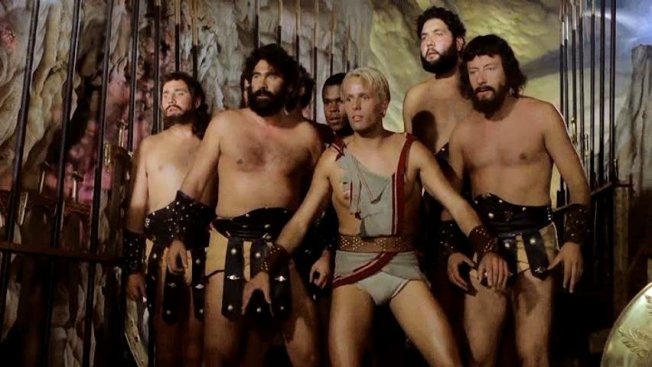 screenshots / My Son, the Hero / 1962 Vides Cinematografica

Crios (Giuliano Gema) is one of the Titans youngest and weakest, but he is also one of the smartest. Accepting an assigment by Zeus to overthrow King Kadmos of Thebes he has to go all out to make that happen in this mythological sword-and-sandal comedy.
This peplum film's original Italian title is Arrivano i titani (Arrival of the Titans). It was released in the UK as Sons of Thunder and in France as Les Titans.
Giuliano Gemma's additional film credits include 1963's Goliath and the Sins of Babylon and 1964's Hercules Against the Sons of the Sun. He would gain international fame as the title character in the 1965 Spaghetti Westerns A Pistol for Ringo and it's sequel The Return of Ringo.
Giuliano Gemma passed in 2013 at the age of 75.