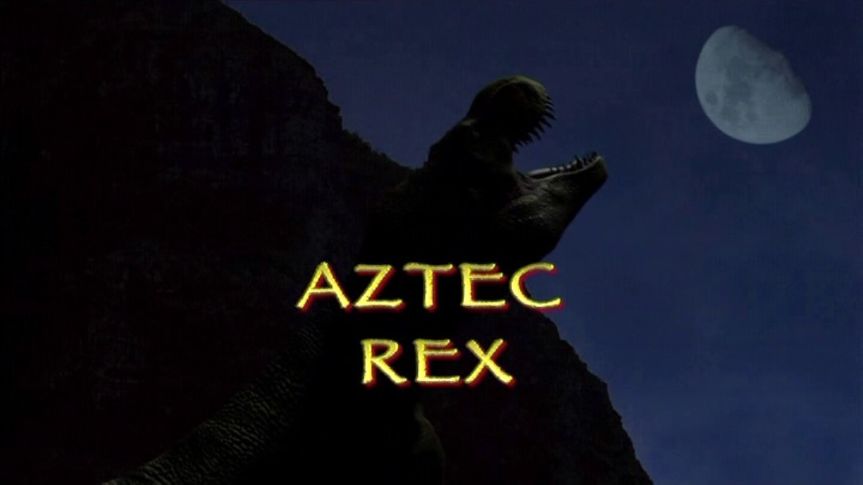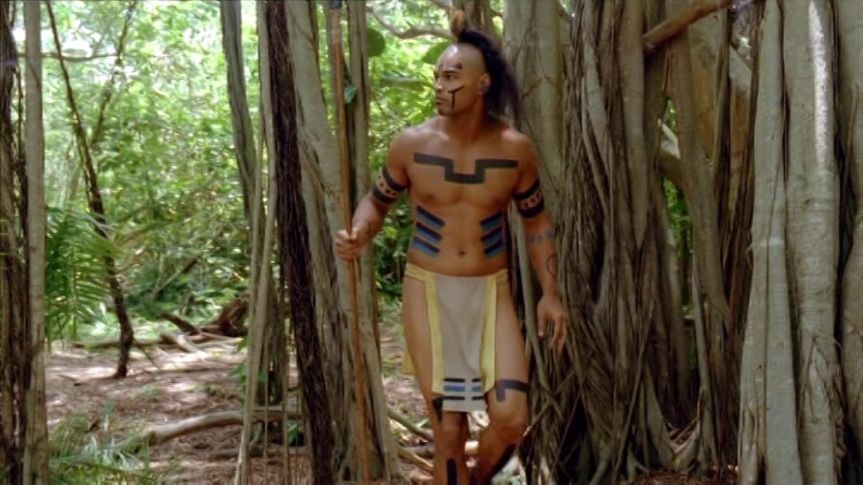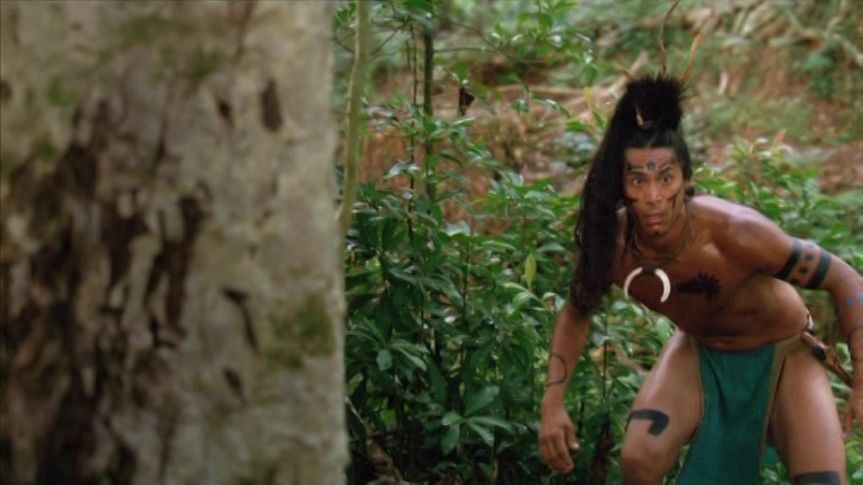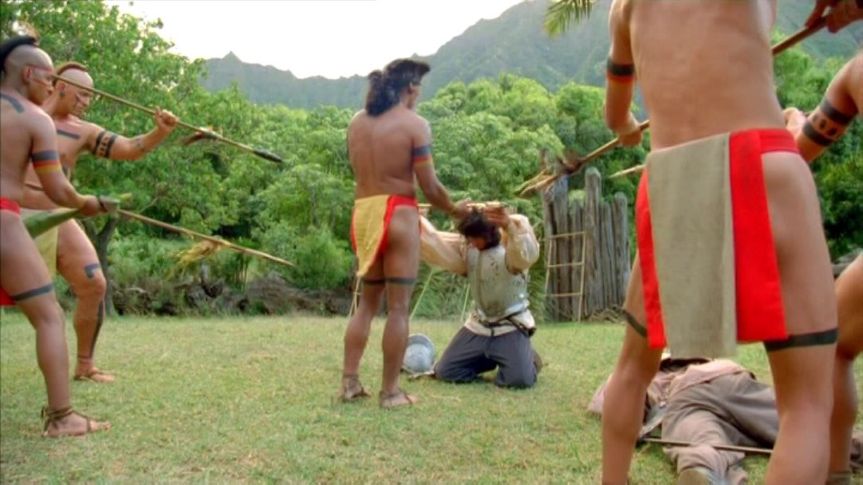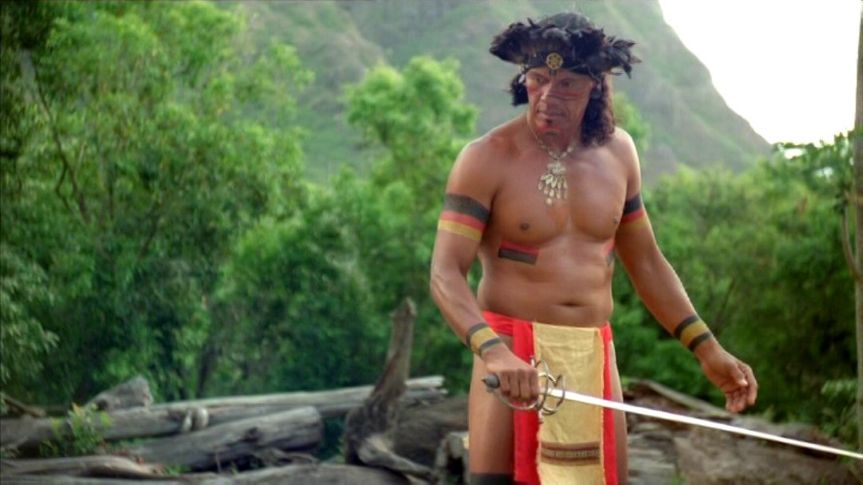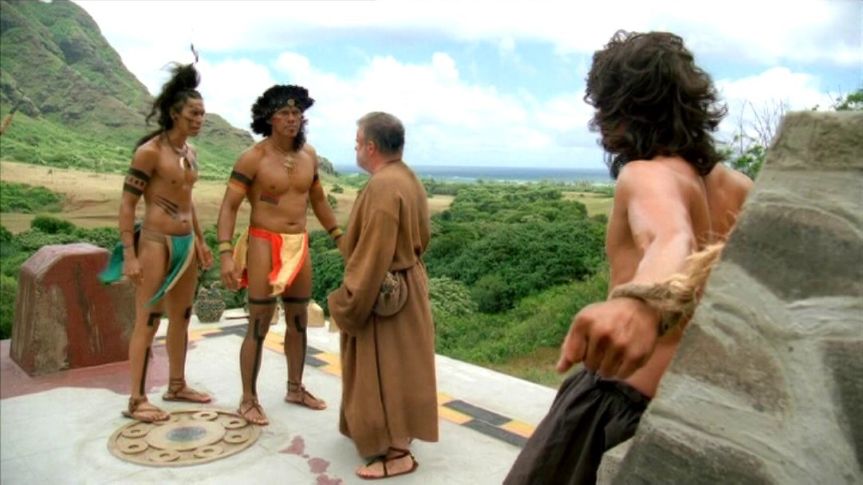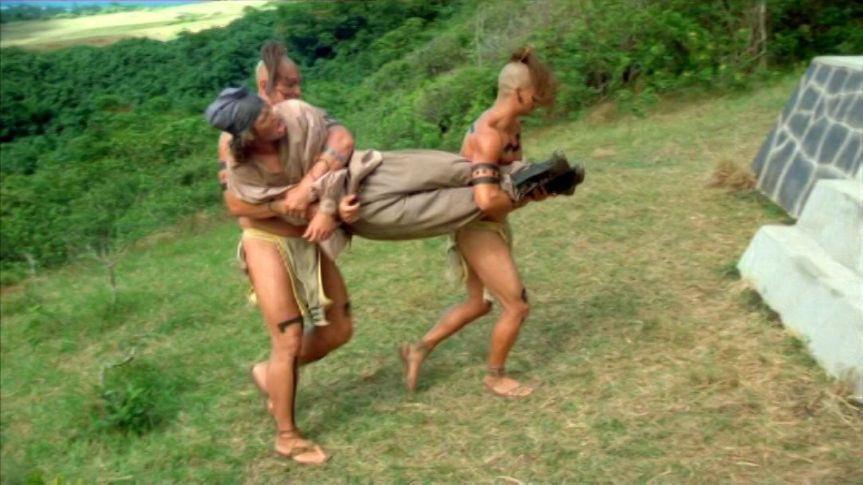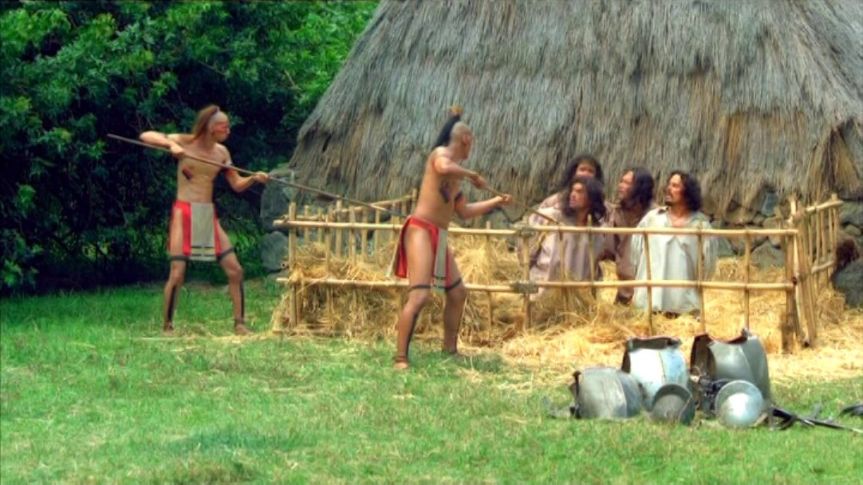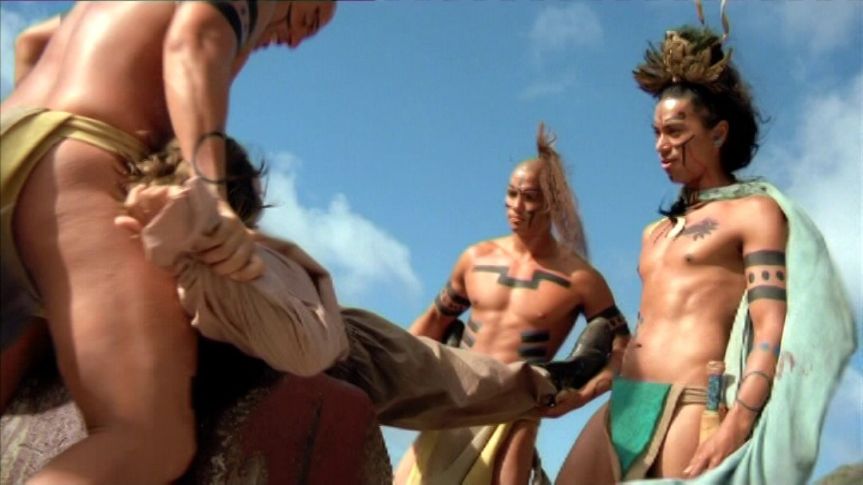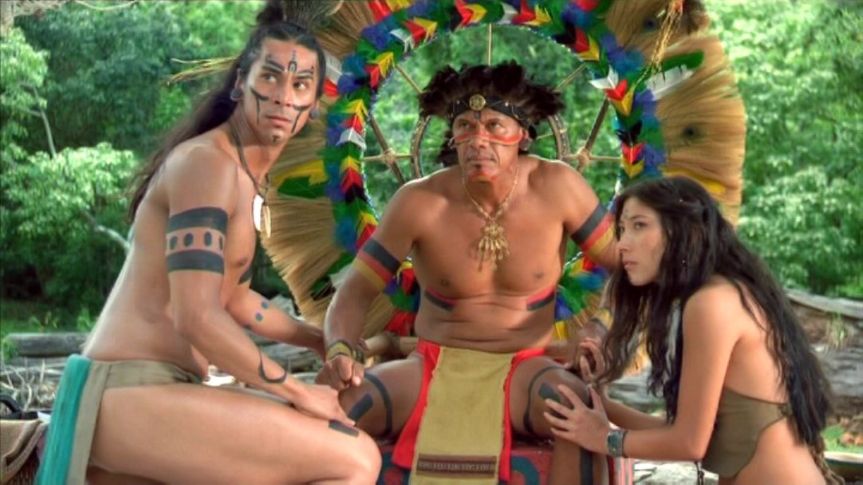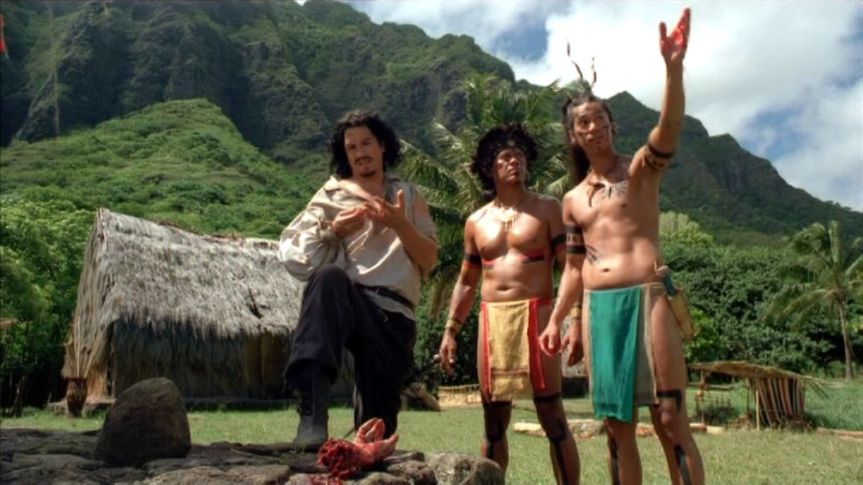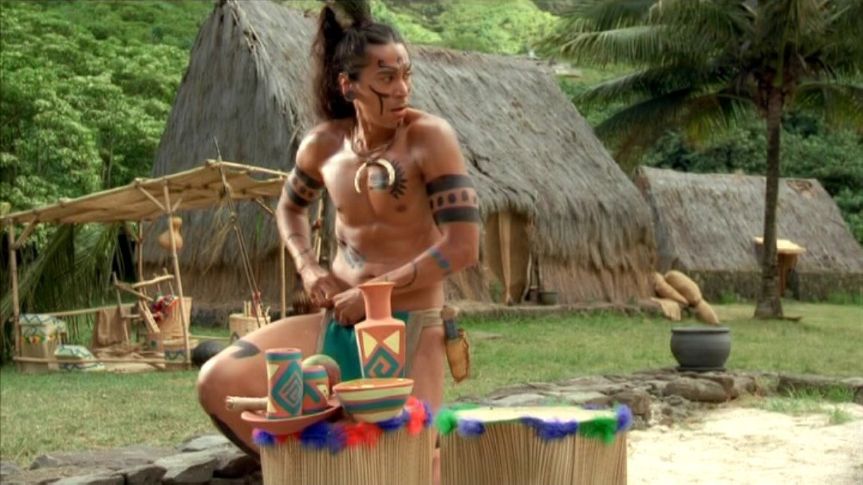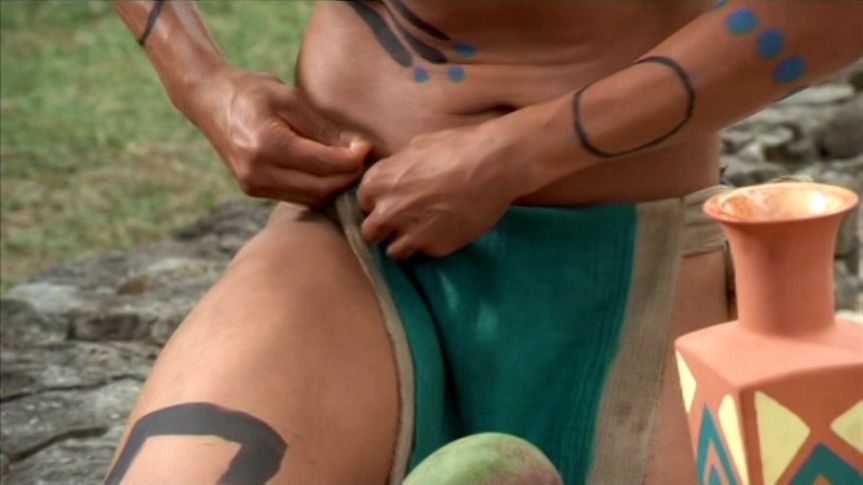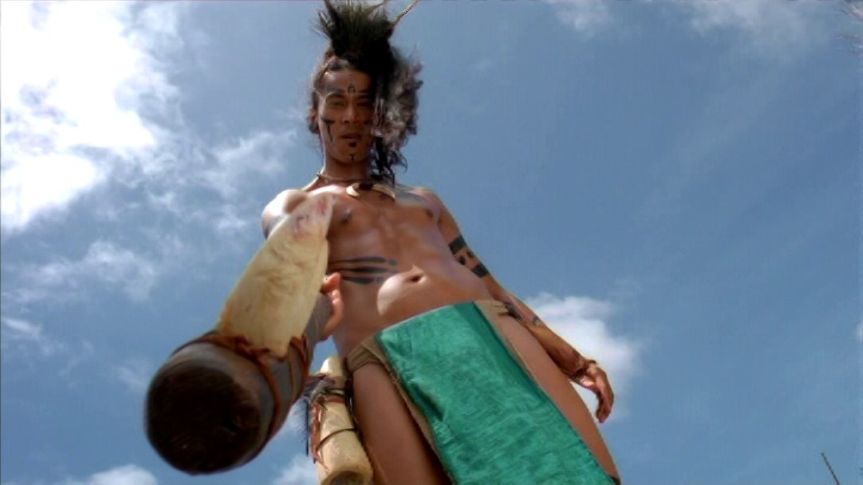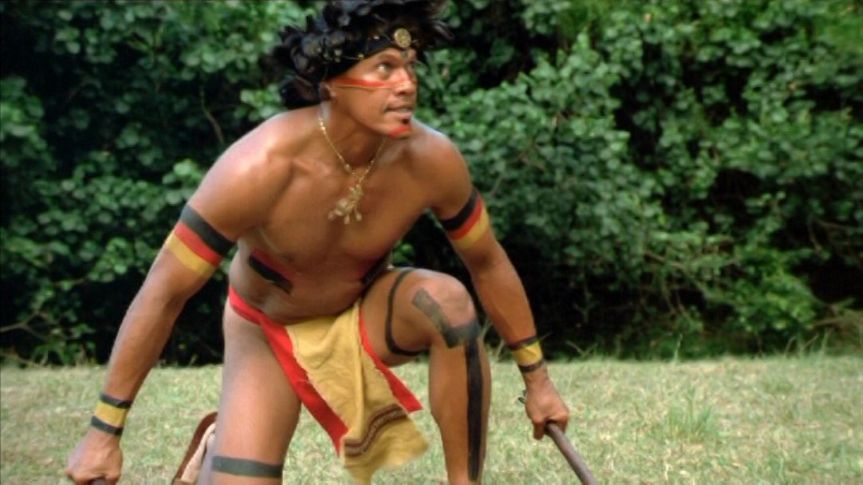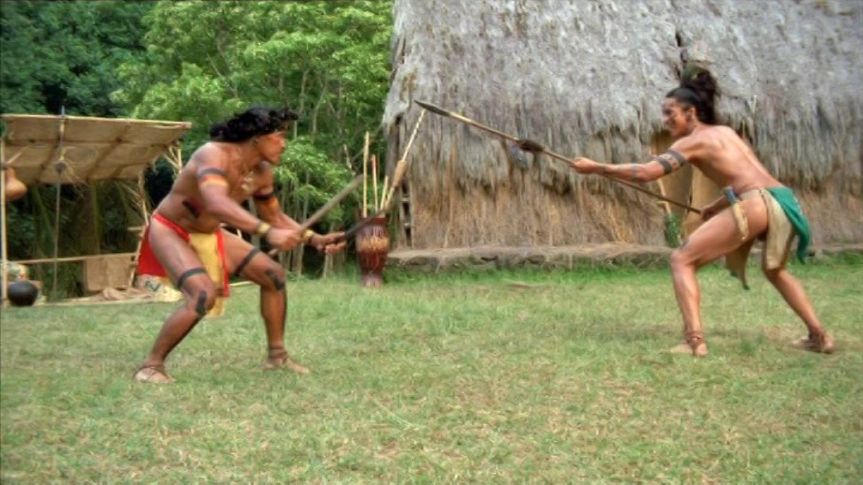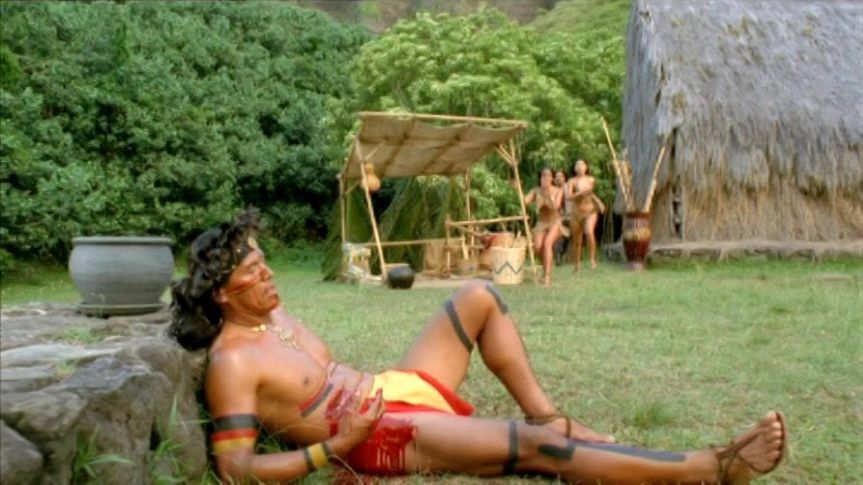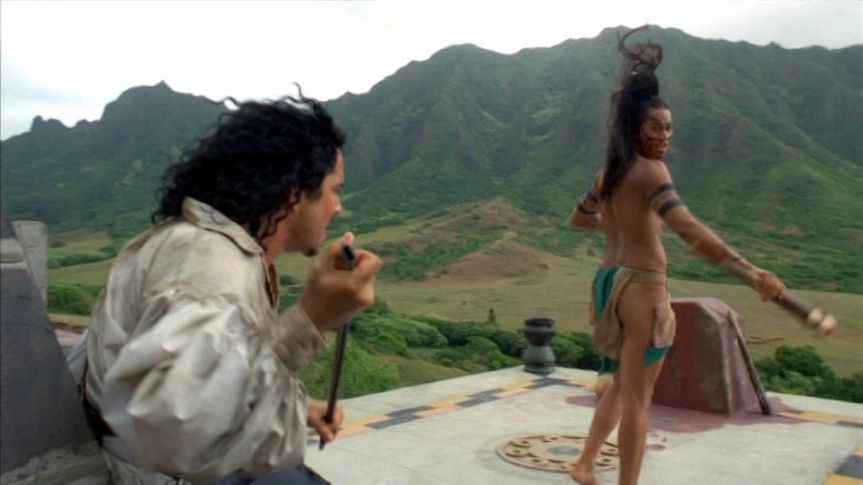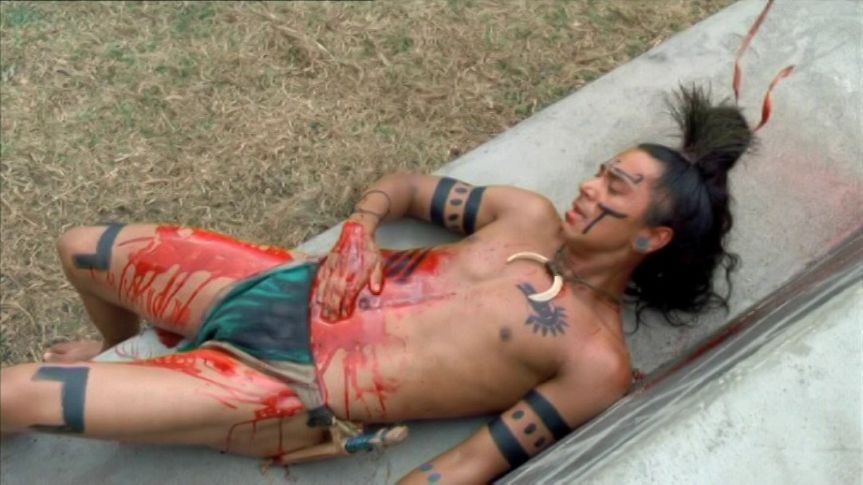 screenshots / Aztec Rex / 2007 Rigel Entertainment

Set on the coast of Mexico in 1521, this fantasy adventure concerns a group of conquistadores who encounter an Aztec tribe who are making sacrifices to a Tyrannosaurus Rex. Actor Kalani Queypo, who plays the warrior Xocozin, previously appeared in the 2005 films The End of the Spear and The New World. He is also cast as Chacrow in the British television series Jamestown. Director Brian Trenchard-Smith credits include 10 episodes of the Wolf Larson Tarzan TV series.
Filmed at the Kualoa Ranch on the island of Oahu in Hawaii, the film premiered on the SyFy Channel in 2008.