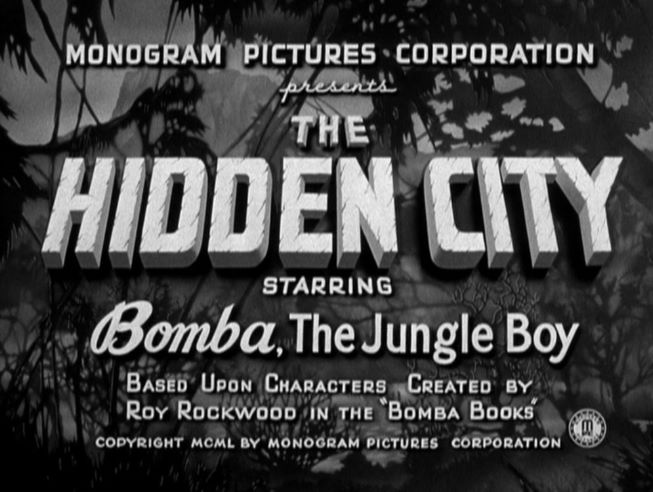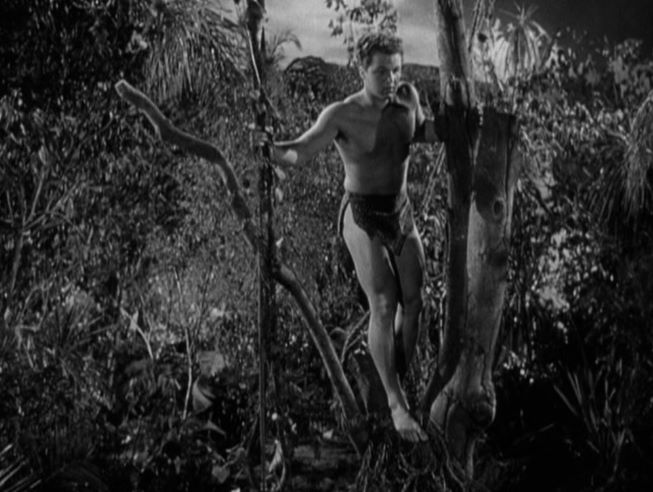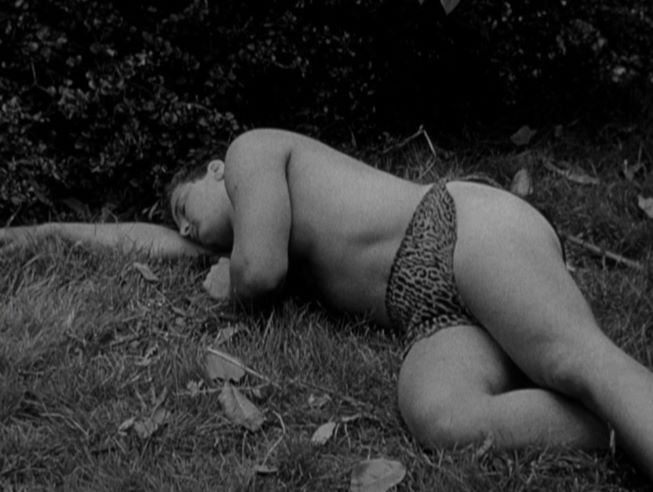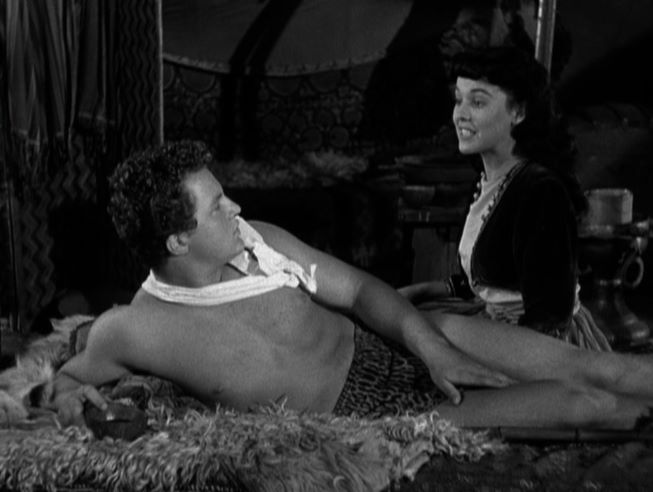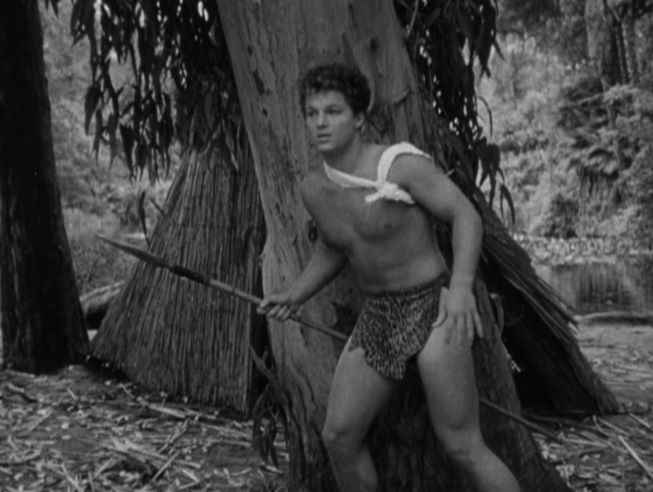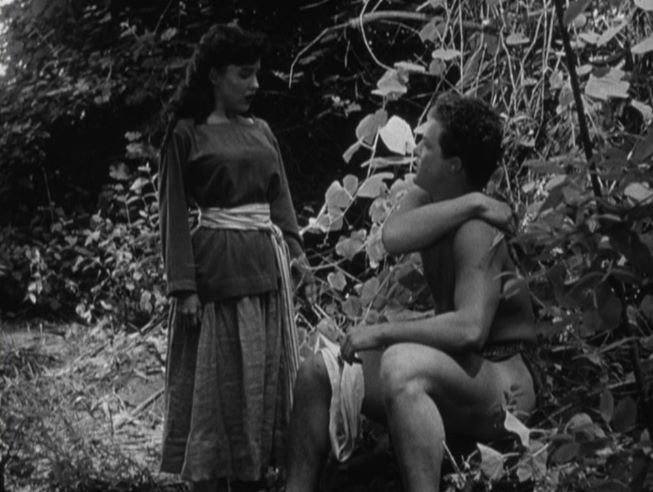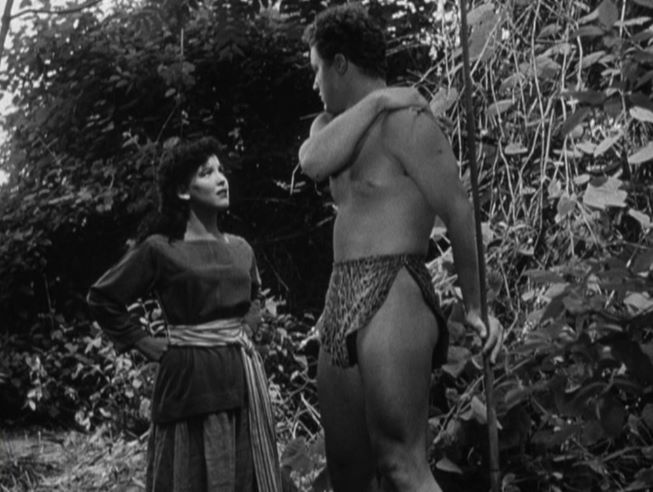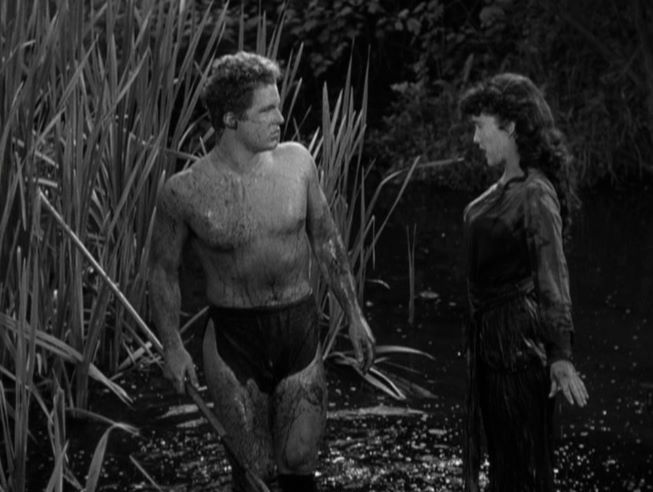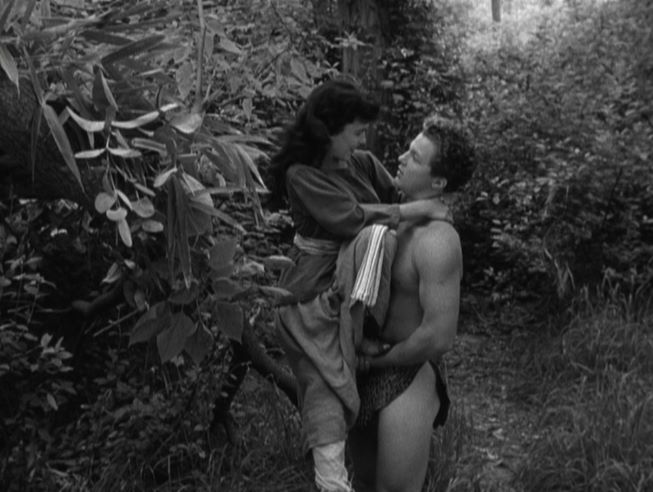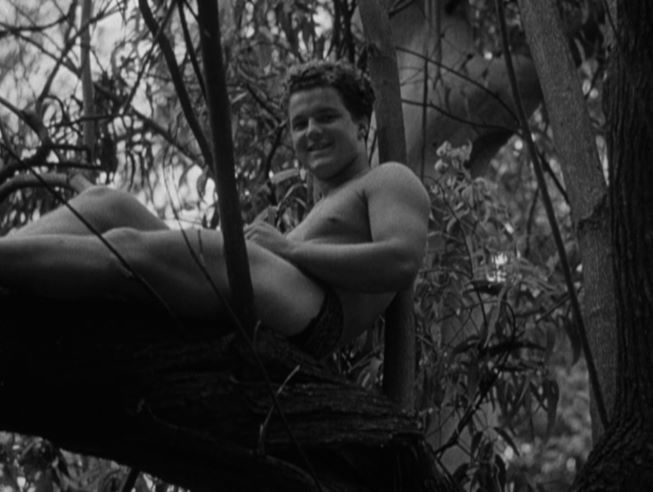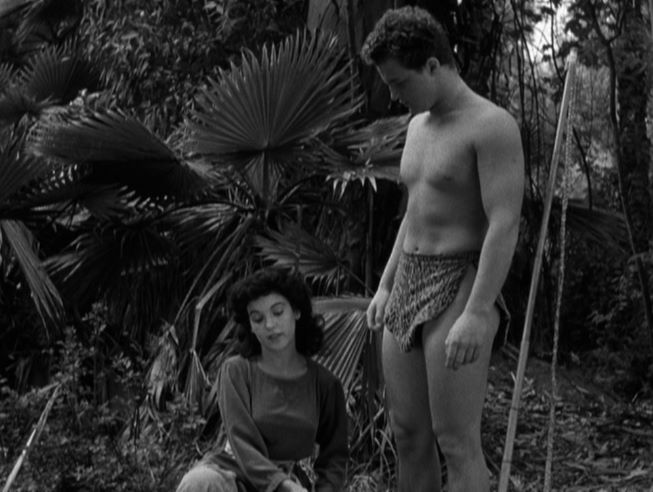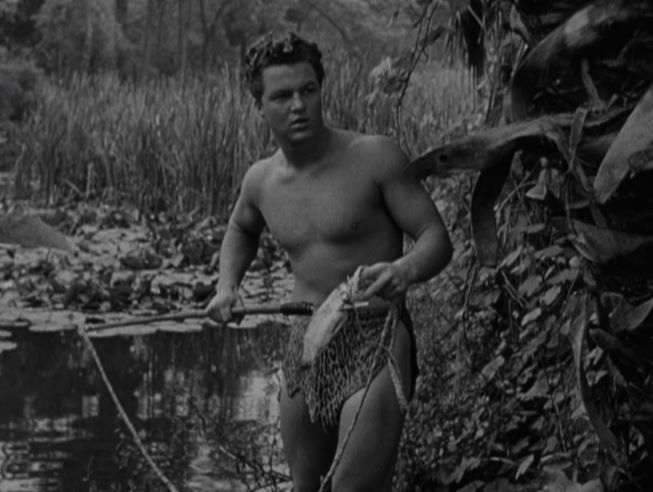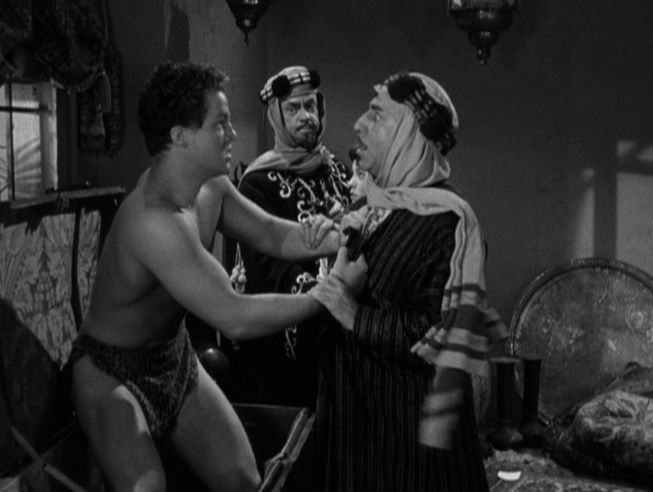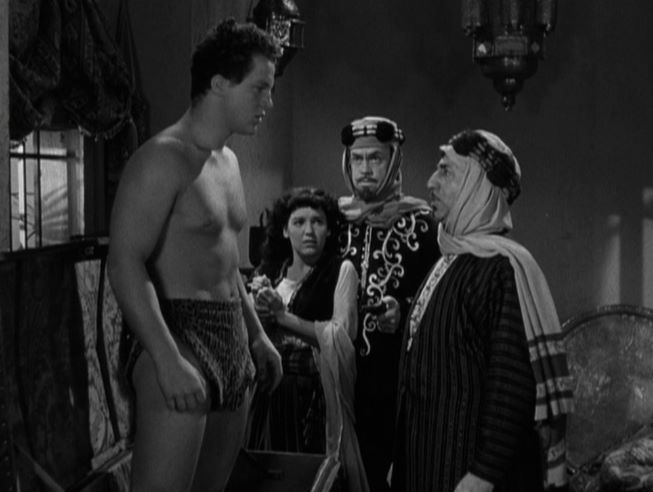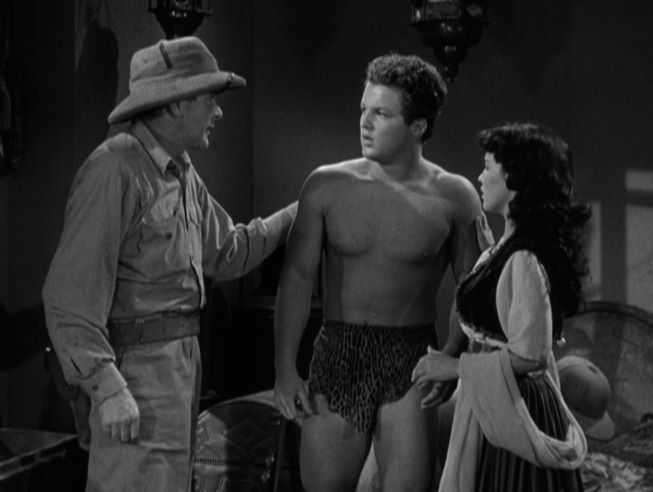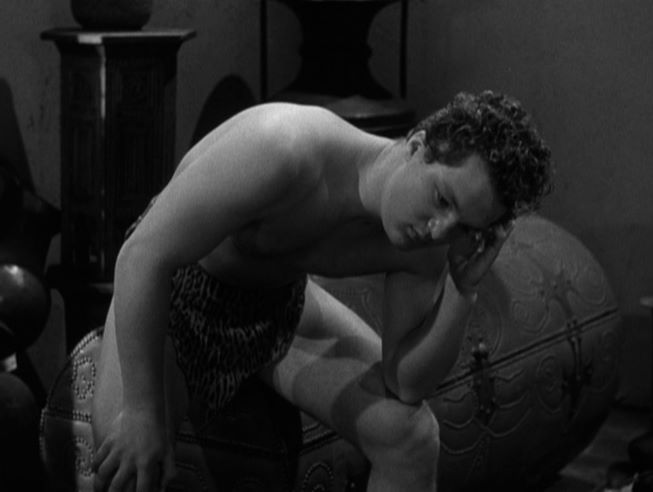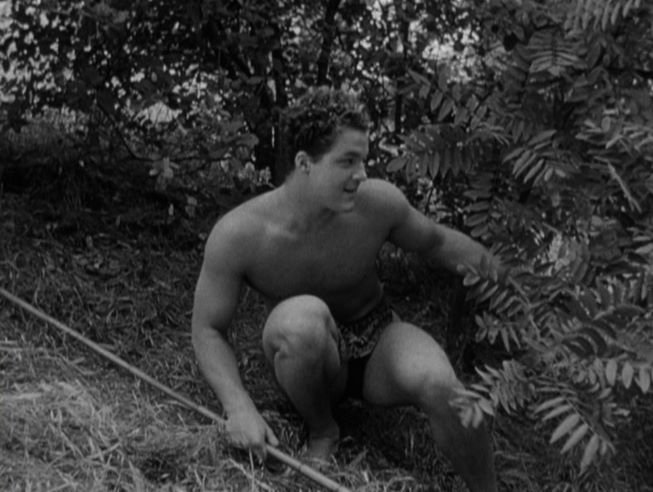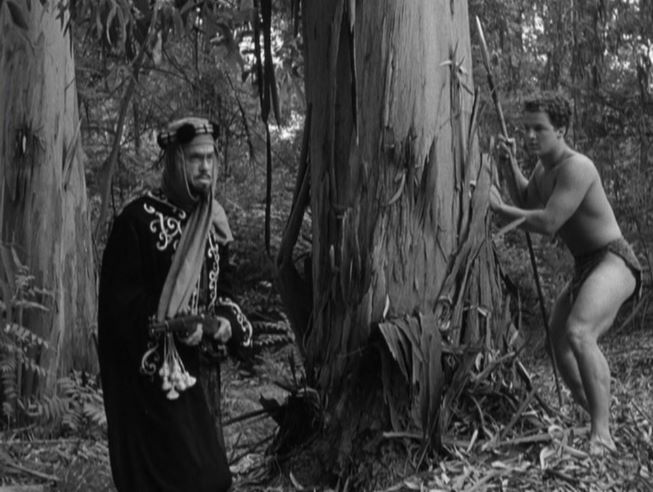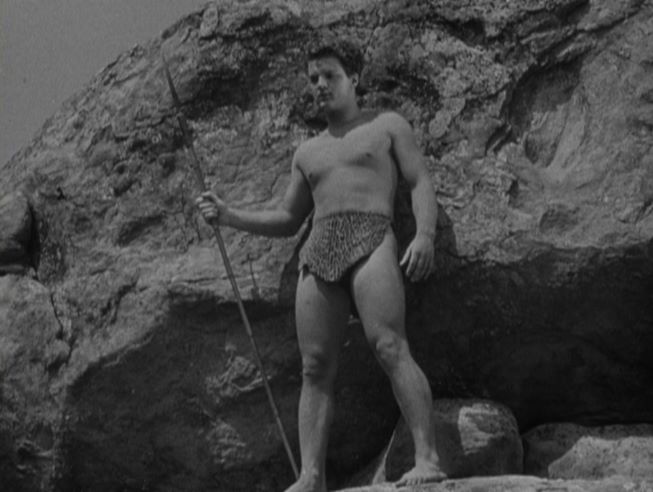 screenshots / The Hidden City starring Bomba the Jungle Boy / 1950 Monogram Pictures

Bomba the Jungle boy (Johnny Sheffield) helps a princess regain a tribal throne in this fourth film based on the books by Roy Rockwell.
Outdoor scenes were filmed at Balwin Lake in Los Angeles County and at the Iverson Movie Ranch in Chatsworth, California.
Cast as Zidah, actress Sue England later was the voice of a female robot in the Lost in Space episode Deadliest of the Species in 1967.
Actor Paul Guilfoyle (Hassan) would return to the series as Bomba's adversary Prince Ali Ben Mamoud in 1954's The Golden Idol.