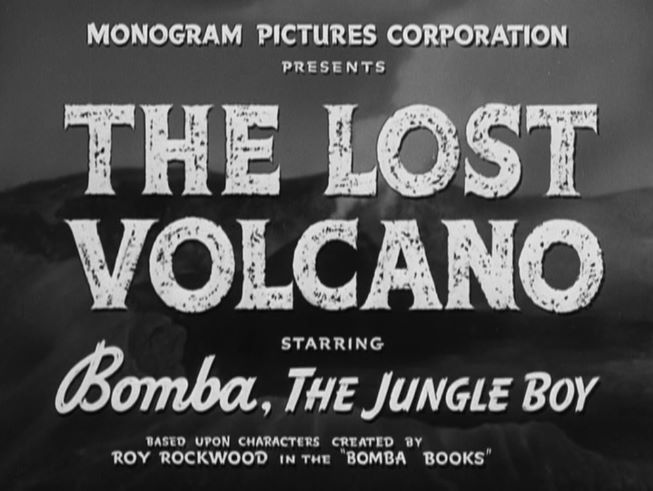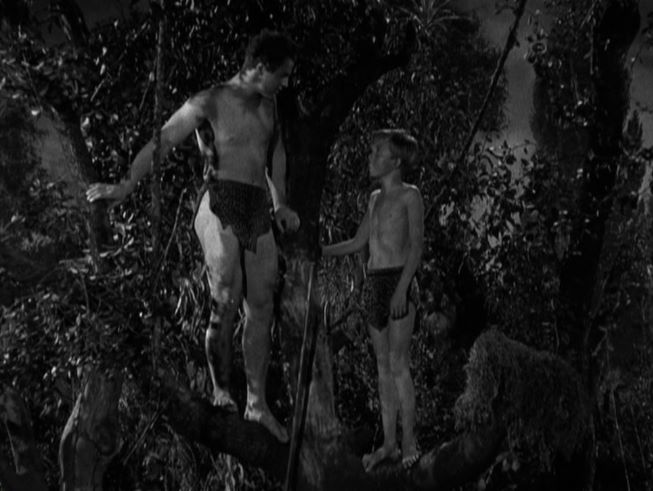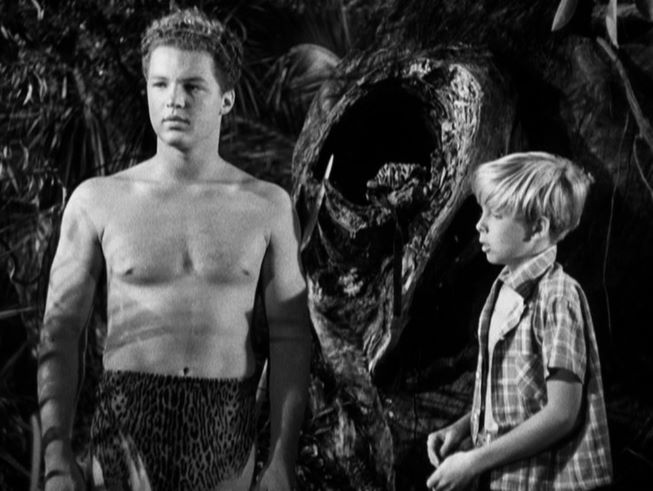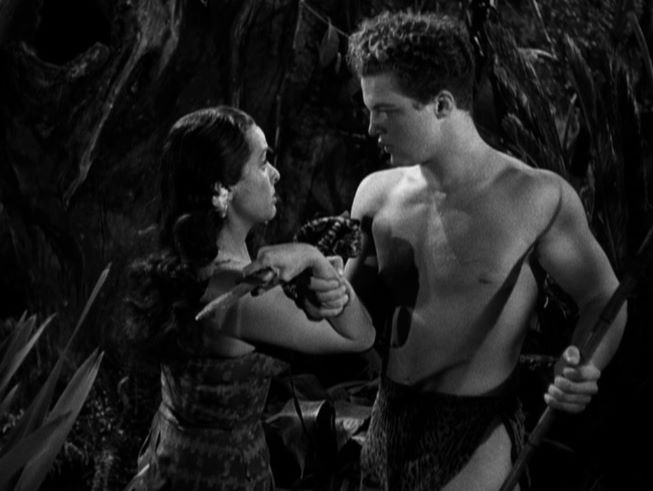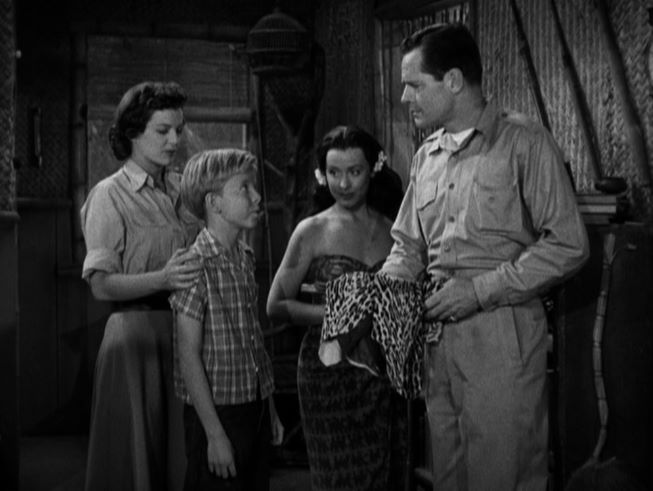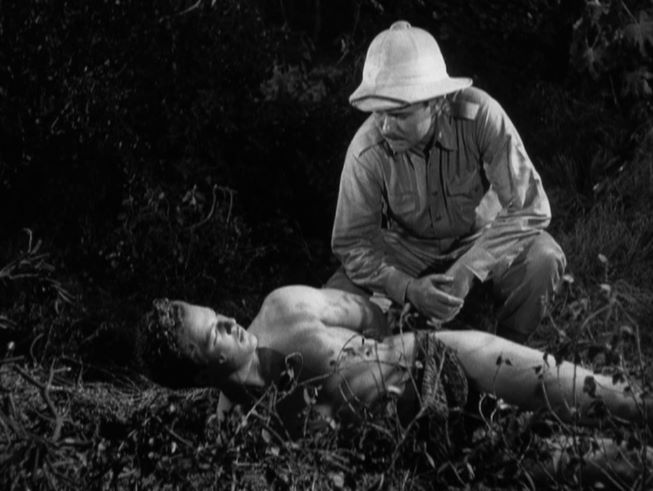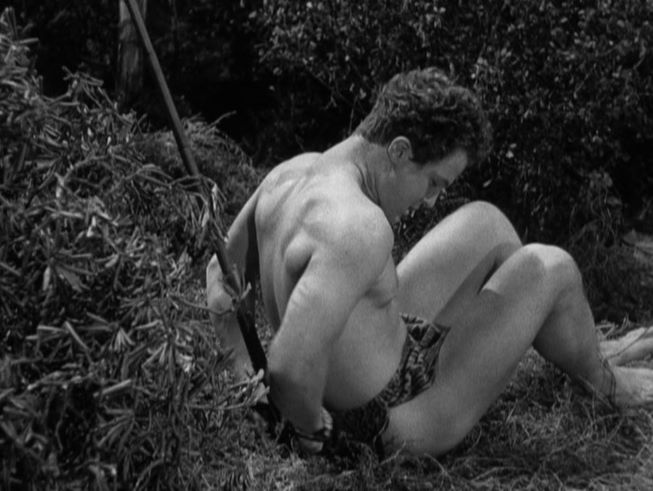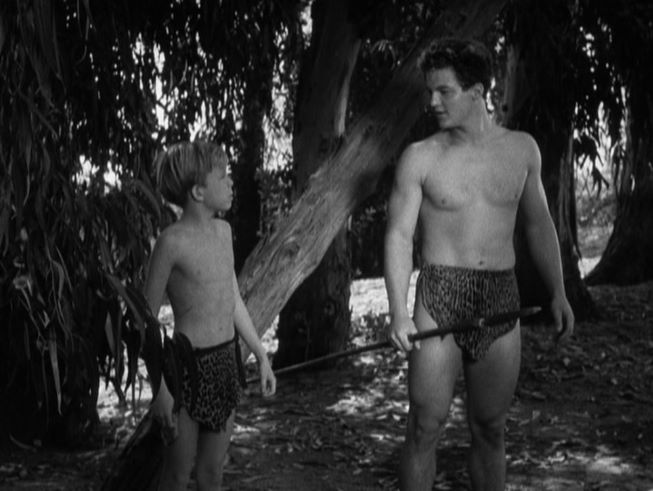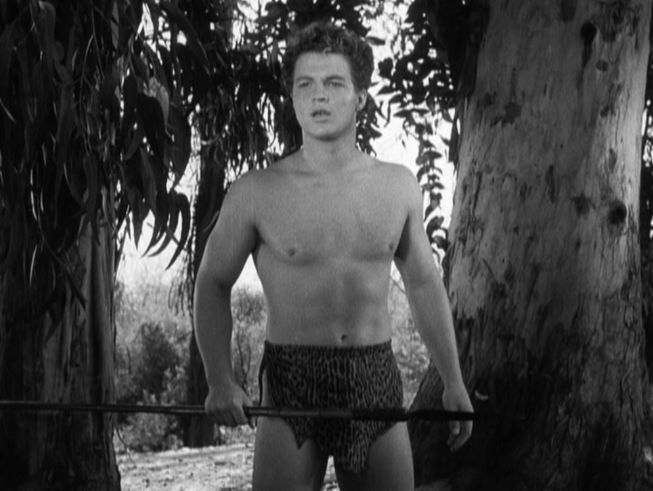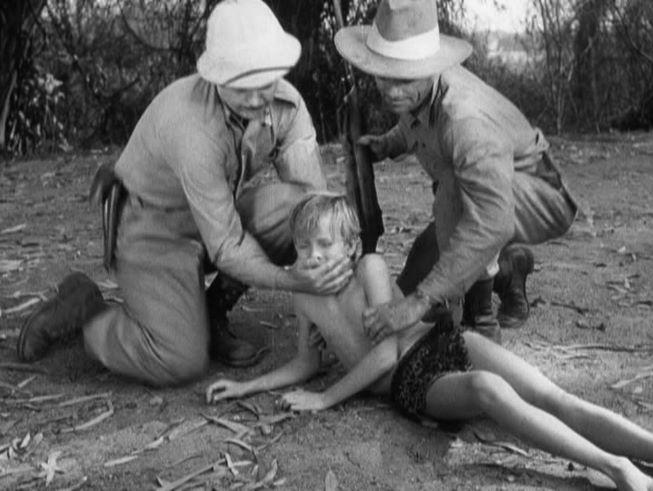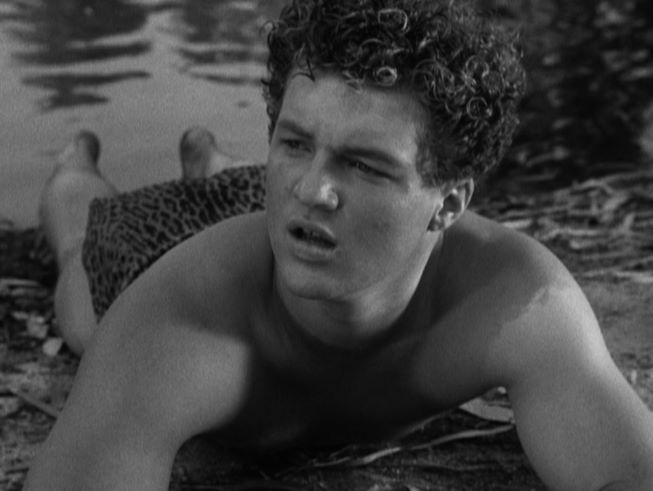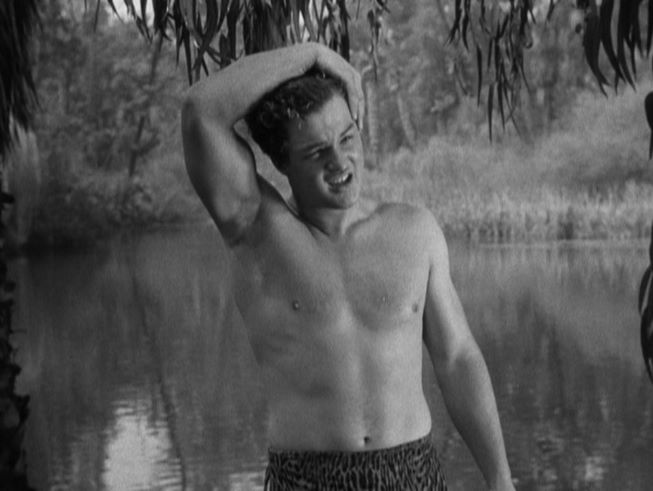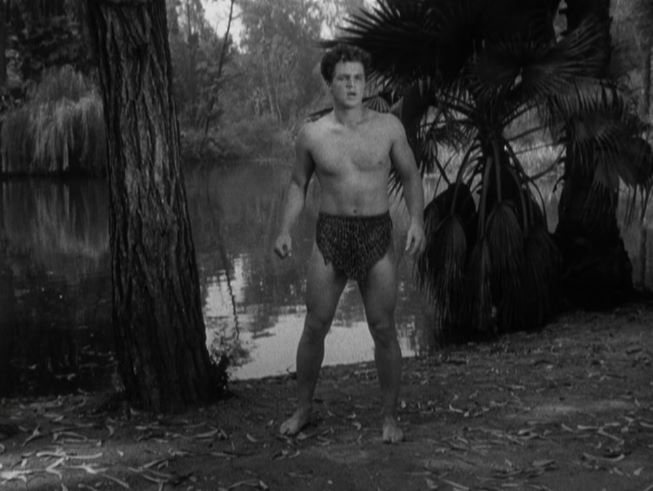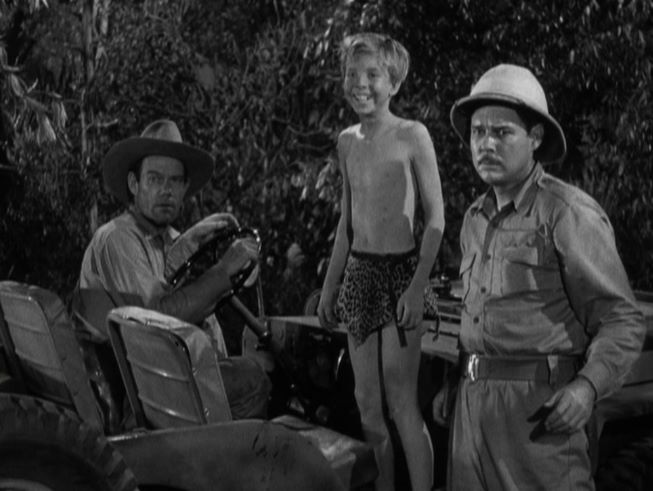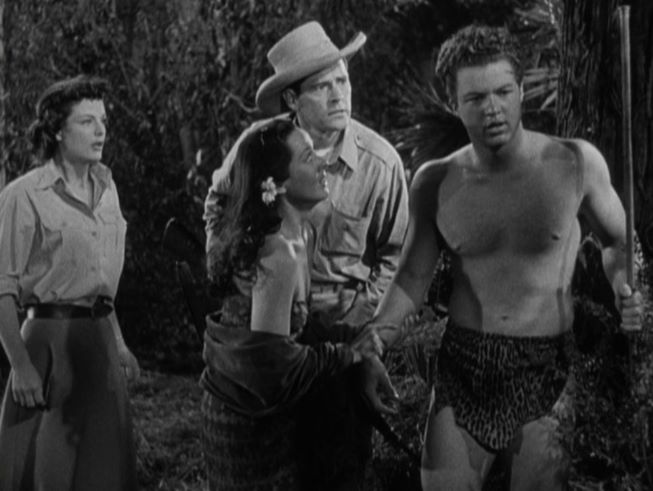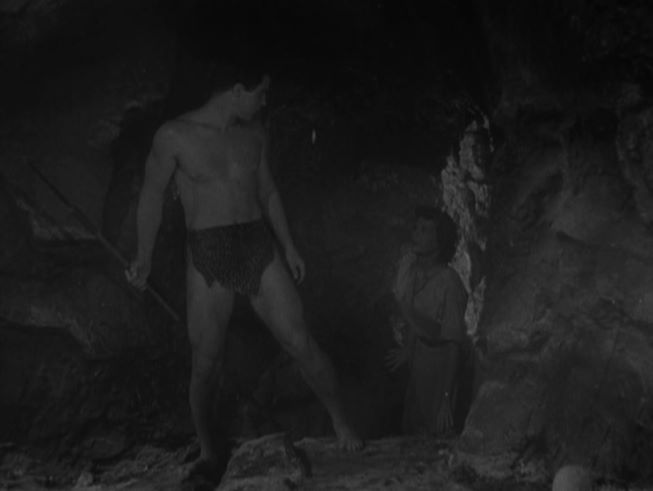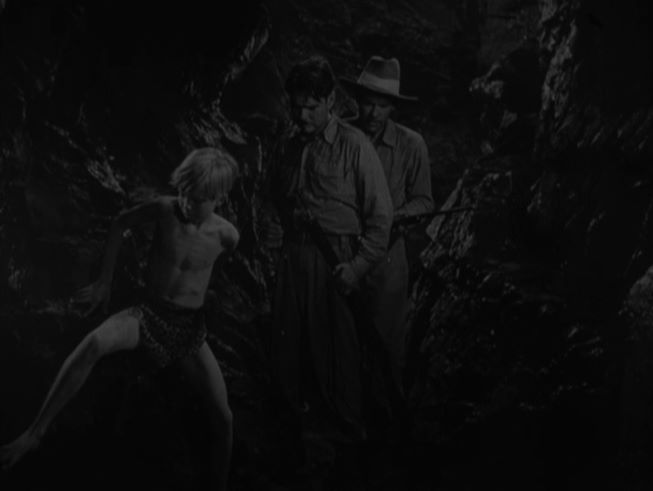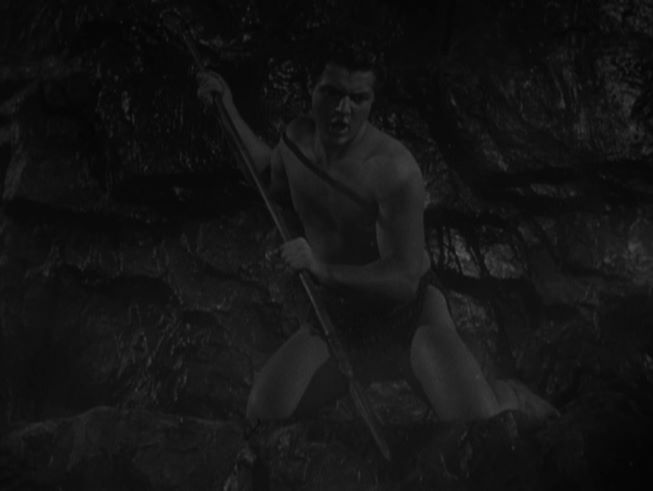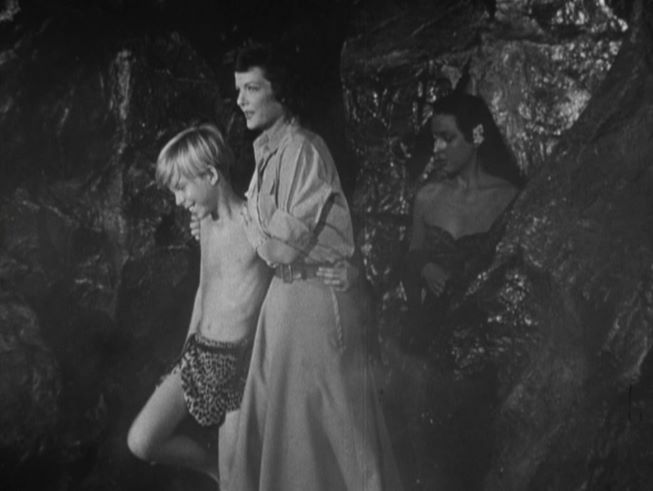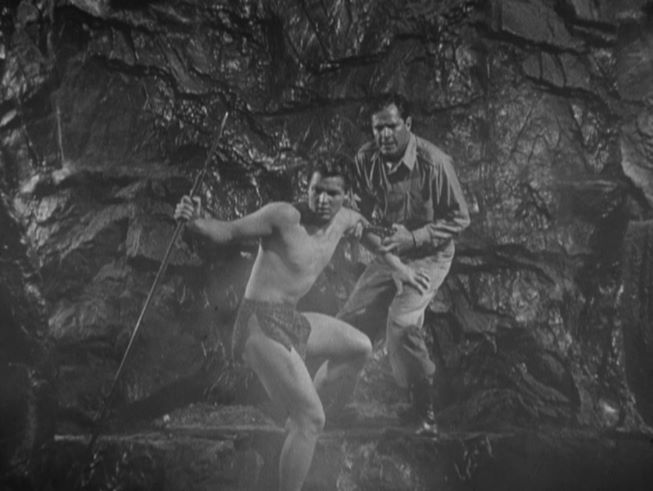 screenshots / The Lost Volcano starring Bomba the Jungle Boy / 1950 Monogram Pictures

In his third adventure on film, Bomba the Jungle Boy (Johnny Sheffield) befriends David (Tommy Ivo), the son of a naturalist. Bomba teaches him how to live in the jungle, giving him a loincloth and knife. David's parents disapprove of their son's "imaginary" friend. After a couple of greedy men discover that the knife David has is made from gold and emeralds they kidnap him so as to be shown the way to a lost volcano where there are more riches to be found. Bomba helps David parents rescue their son before the volcano erupts.
Playing David's mother is actress Marjorie Lord. She and Tommy Ivo would reunite in 1958 on The Danny Thomas Show in the fifth season episode Terry's Crush and again in the sixth season episode Terry Goes Steady.
Born in 1936, Tommy Ivo was inducted into the Motorsports Hall of Fame of America in 2005 of his years of drag racing and was ranked #25 on the National Hot Rod Association Top 50 Drivers (1951-2000).