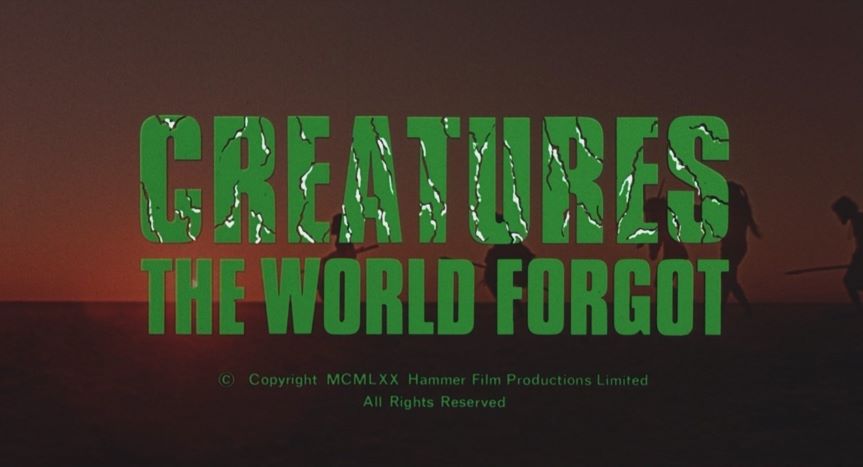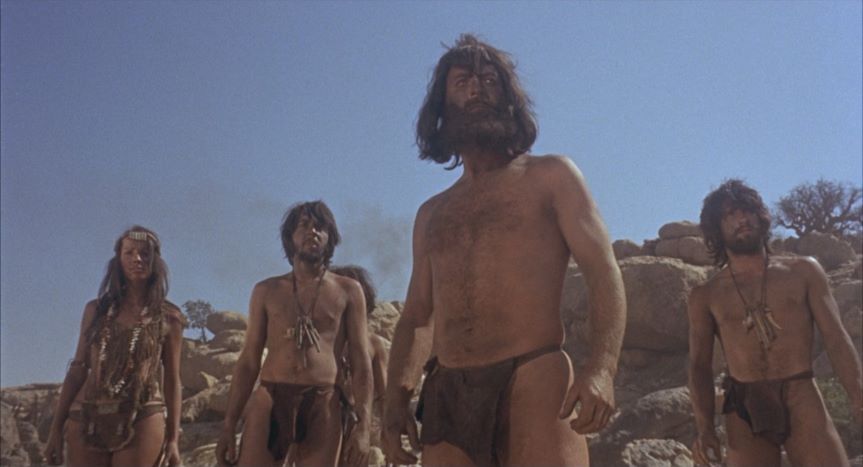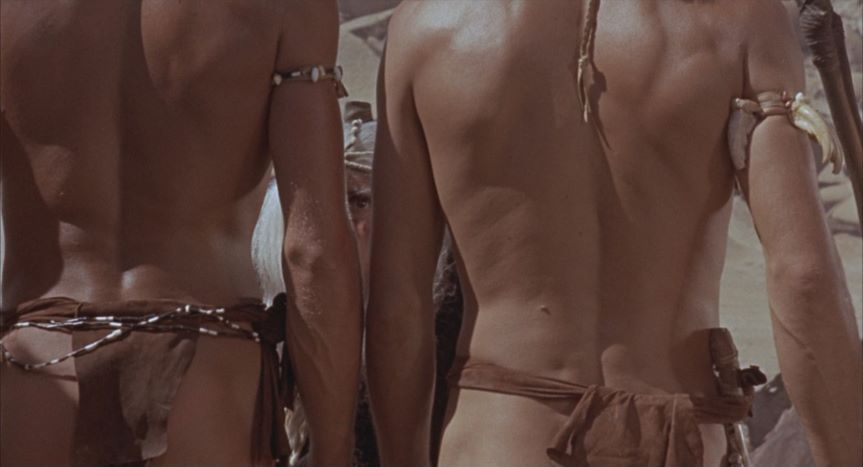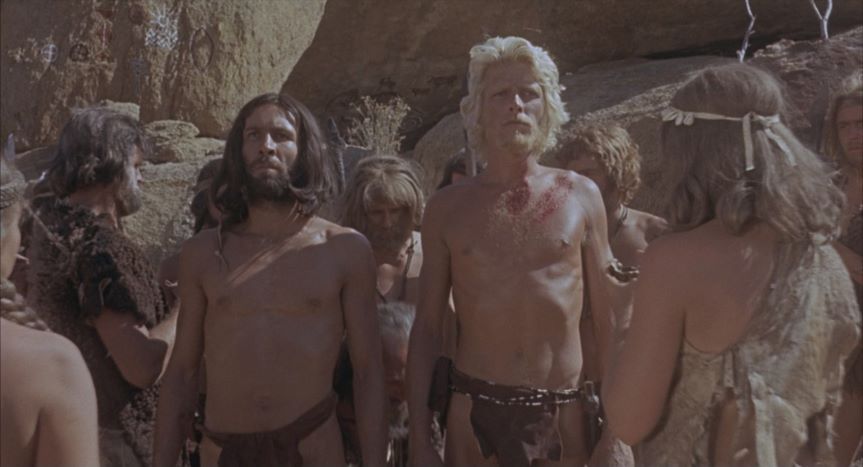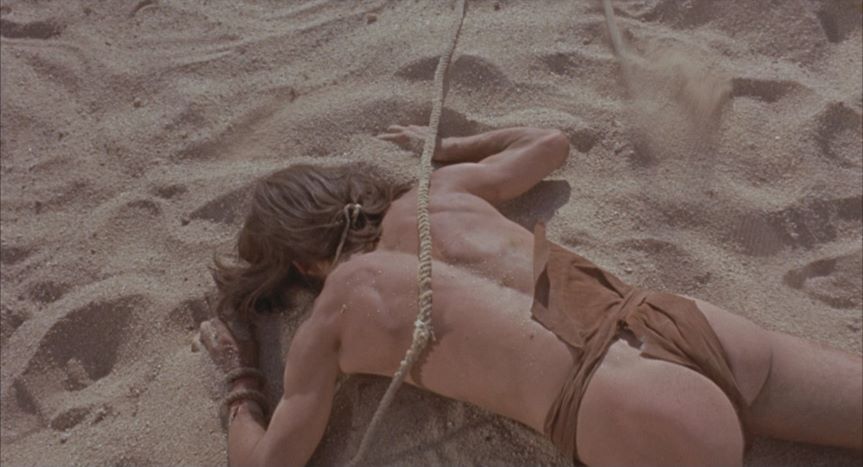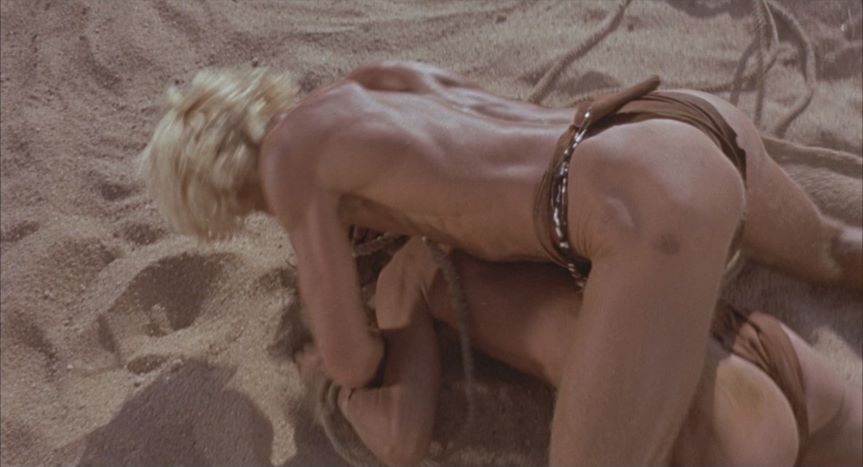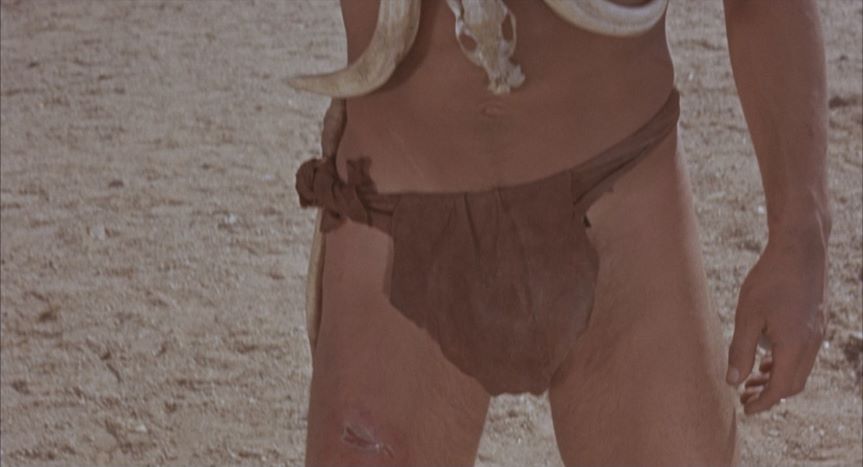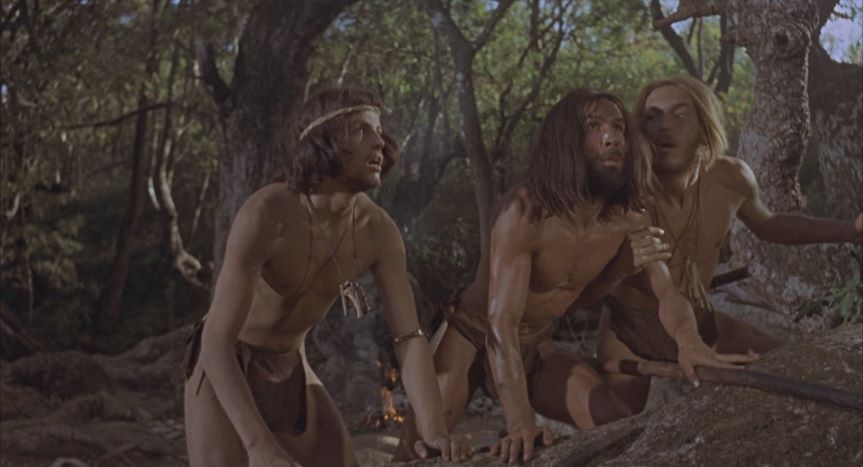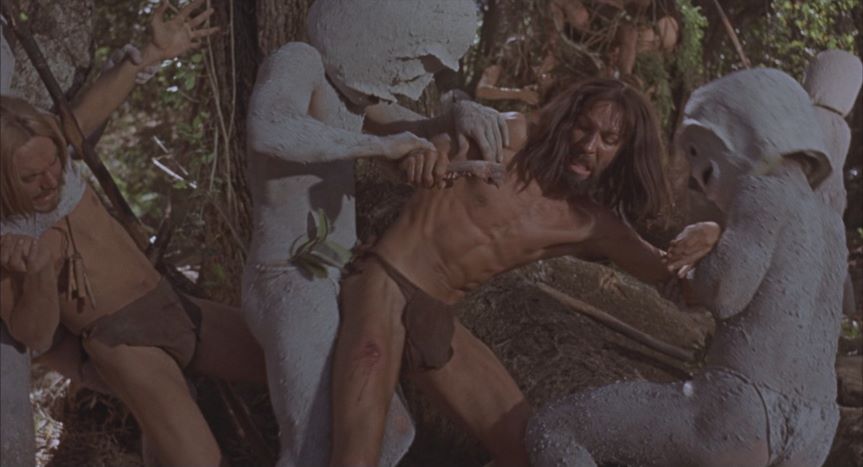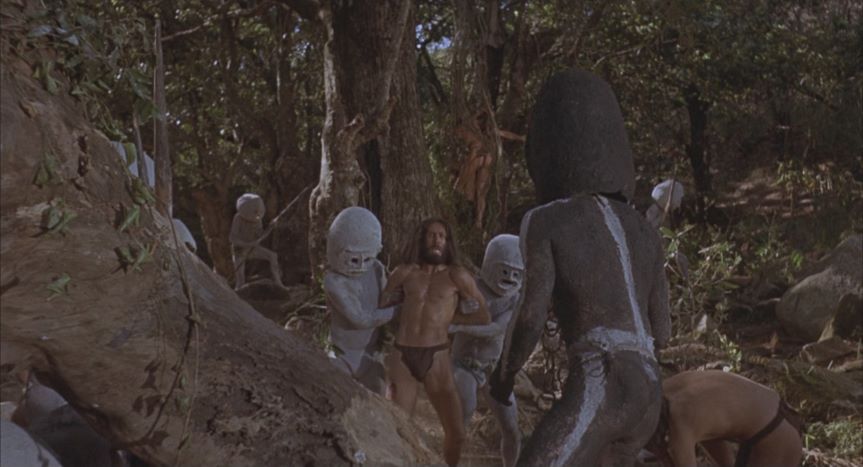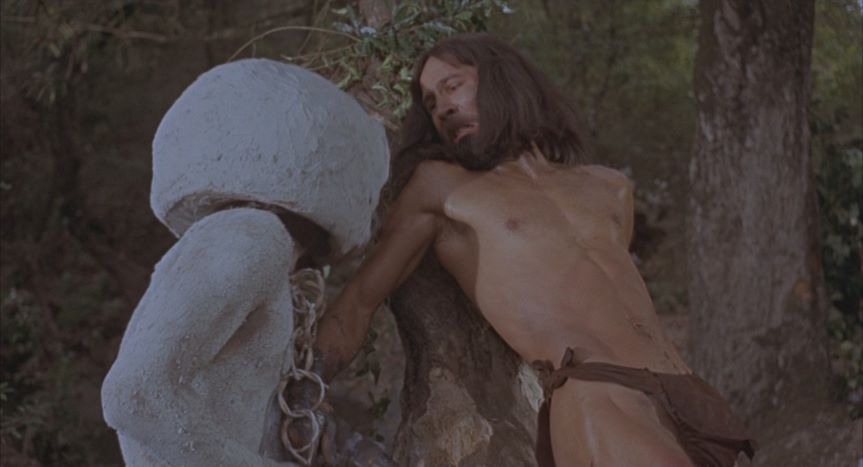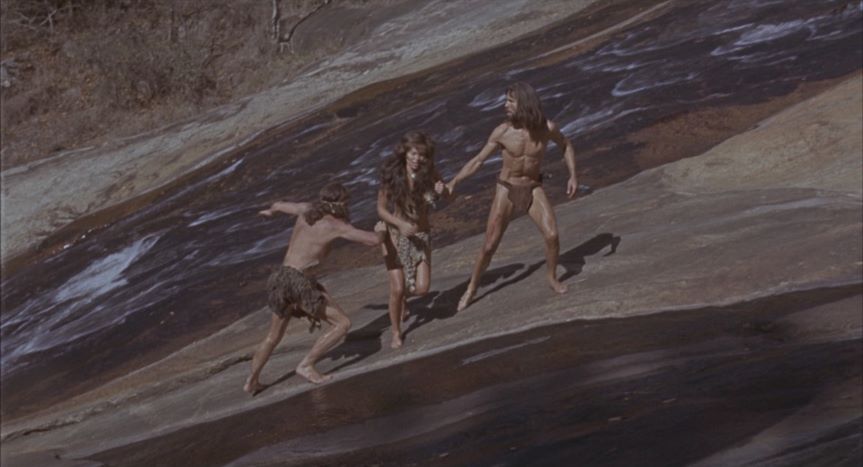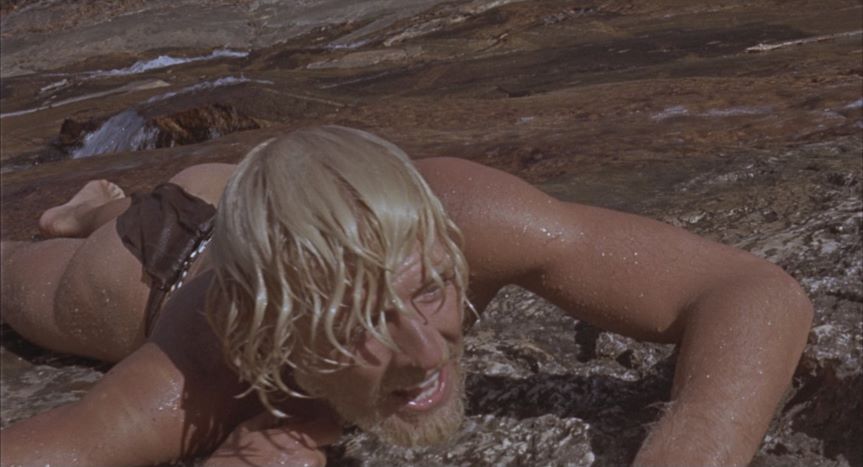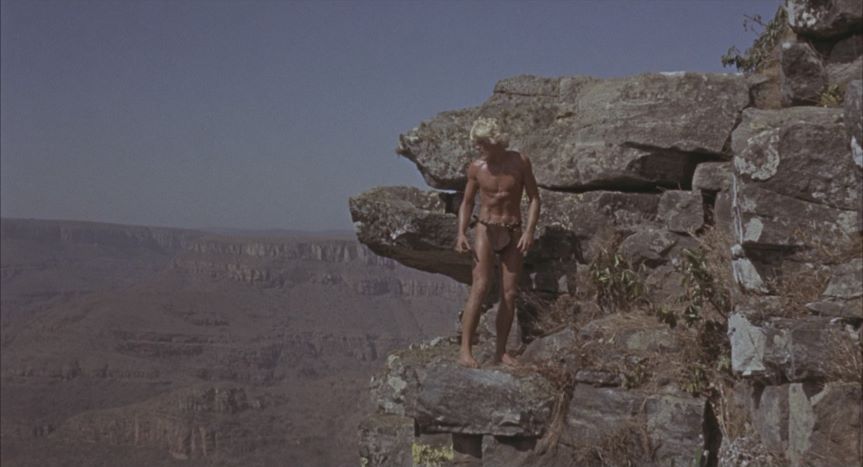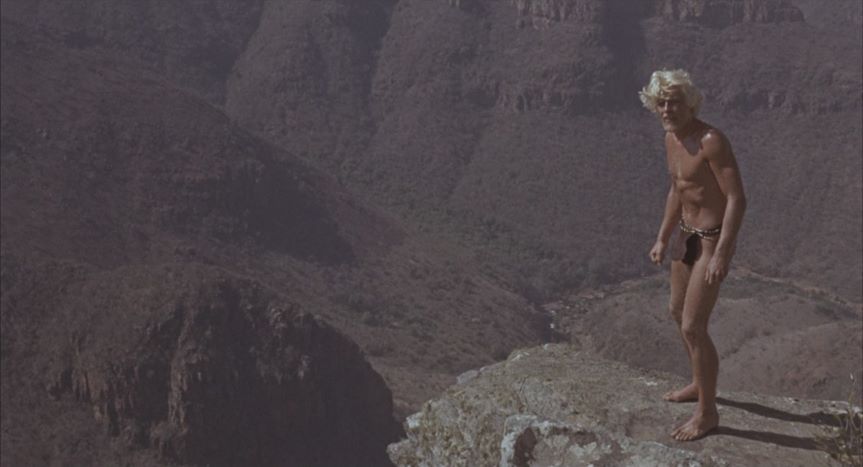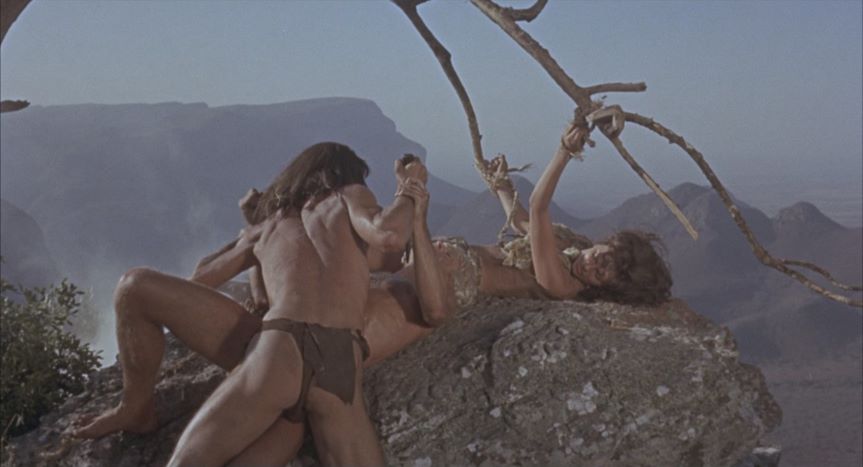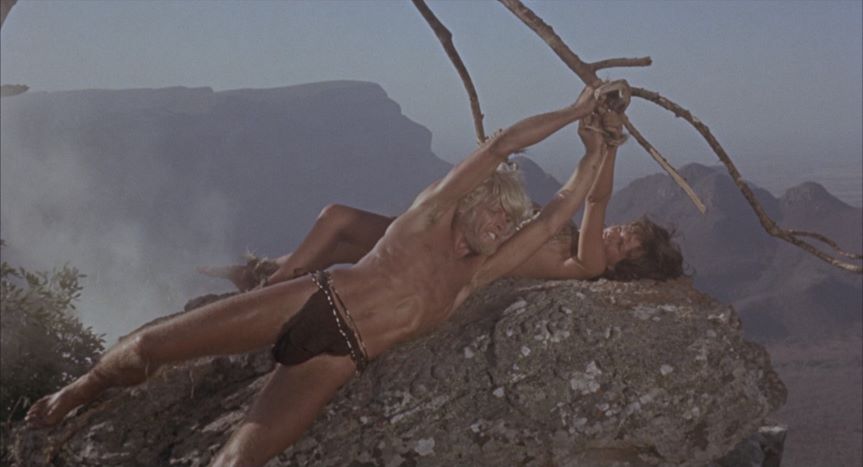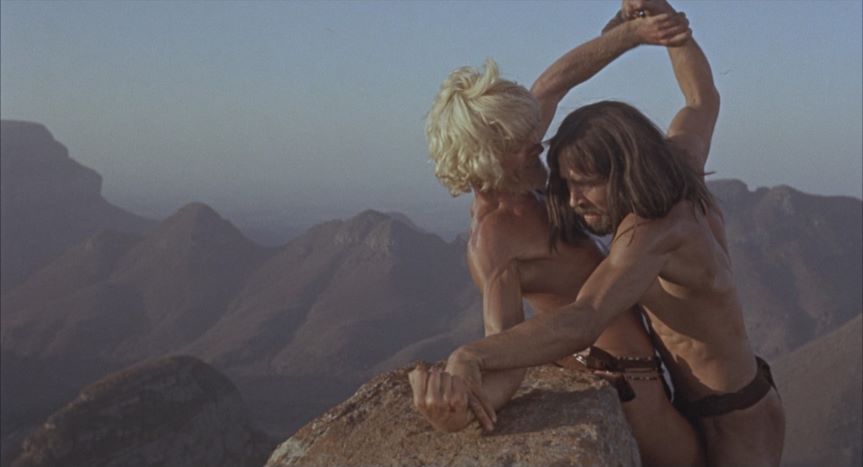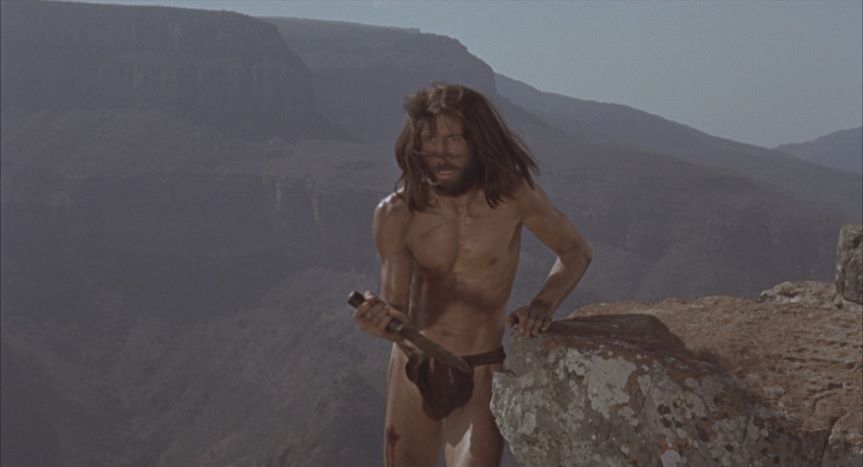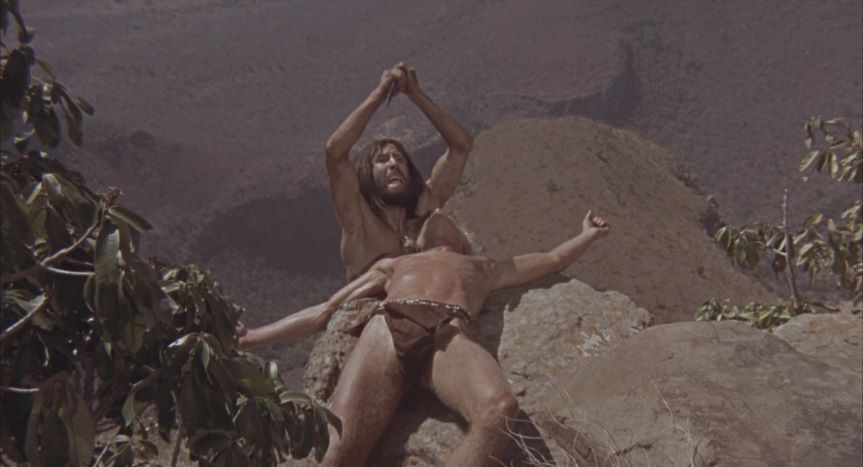 screenshots / Creatures the World Forgot / 1970 Hammer Film Productions

"See primitive chieftains duel in naked fury!"
The fourth (and last) prehistoric themed film from Hammer concerns two brothers, Toomak (Tony Bonner) and Rool (Robert John) in competition for not only leadership of their tribe, but also for cavegirl Nala (Julie Ege).
Director Don Chaffey had previously helmed Hammer's 1966's One Million Years B.C. and Ray Harryhausen's 1963's Jason and the Argonauts.
Filming locations included the Namib Desert in Southern Africa.
Most likely due to the film's lukewarm reception at the box office, two of the studios intended cavemen projects, When the Earth Cracked Open and Stones of Evil, were never made.
The film's chase sequence along a stretch of river rock is similiar to a scene in the later 1978 Bollywood caveman film Aadi Yug.
Music was again composed by Mario Nascimbene whose previously scored both One Million Years B.C. and When Dinosaurs Ruled the Earth for the studio. A soundtrack audio CD for the three films is available.