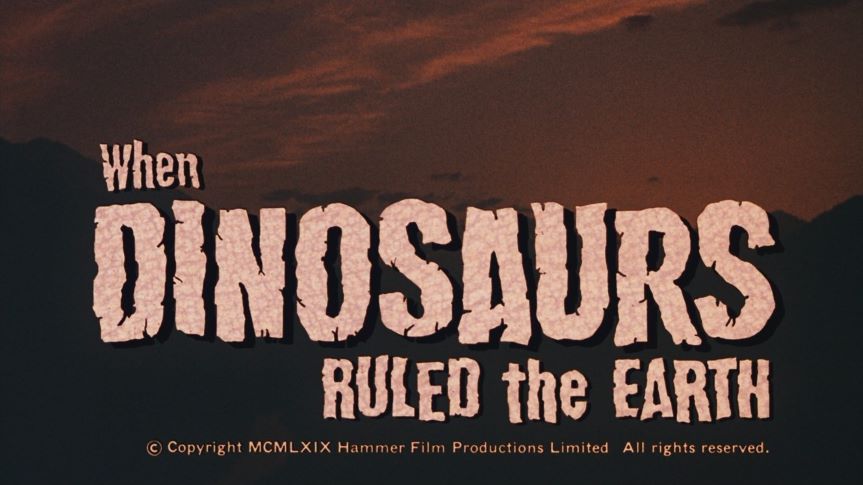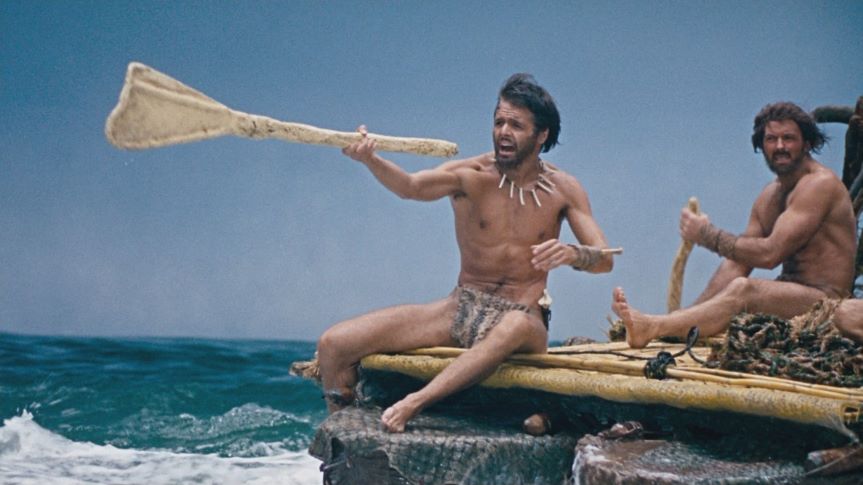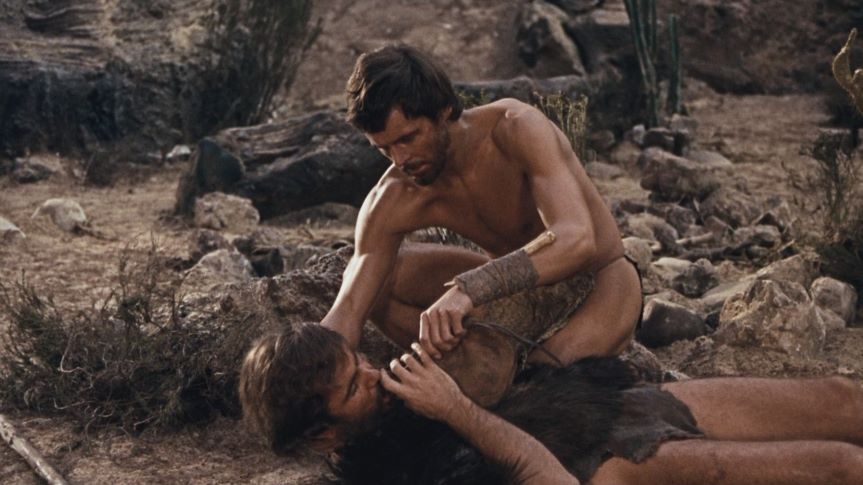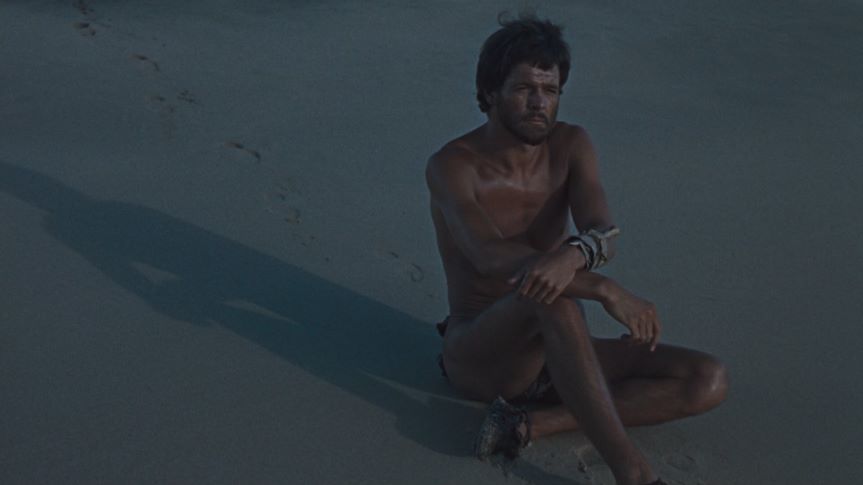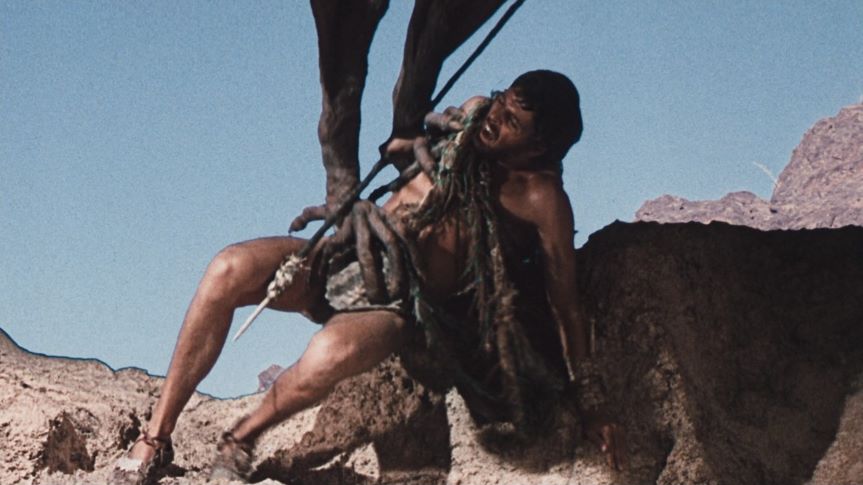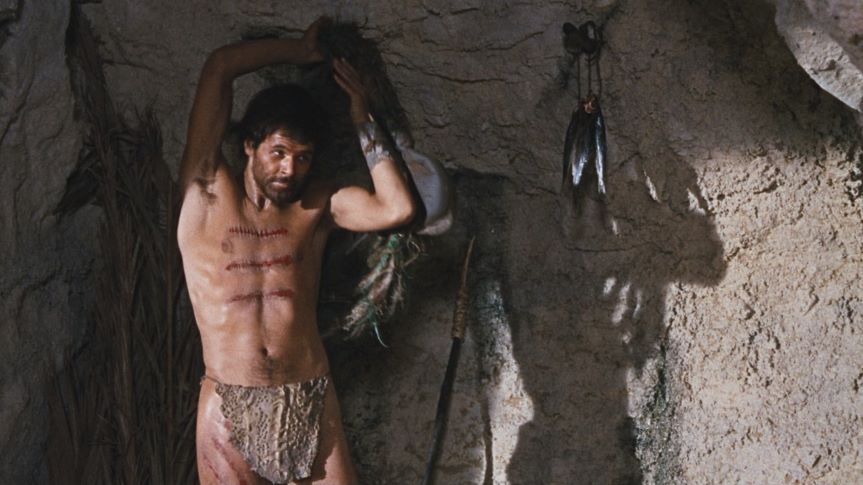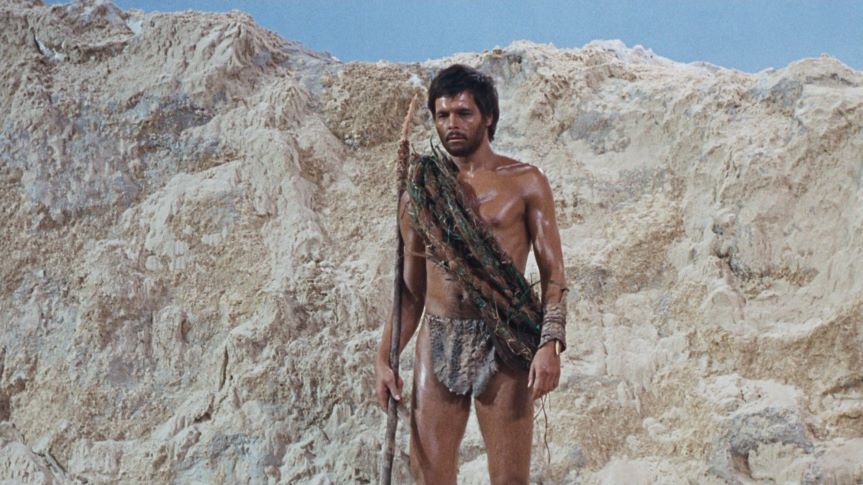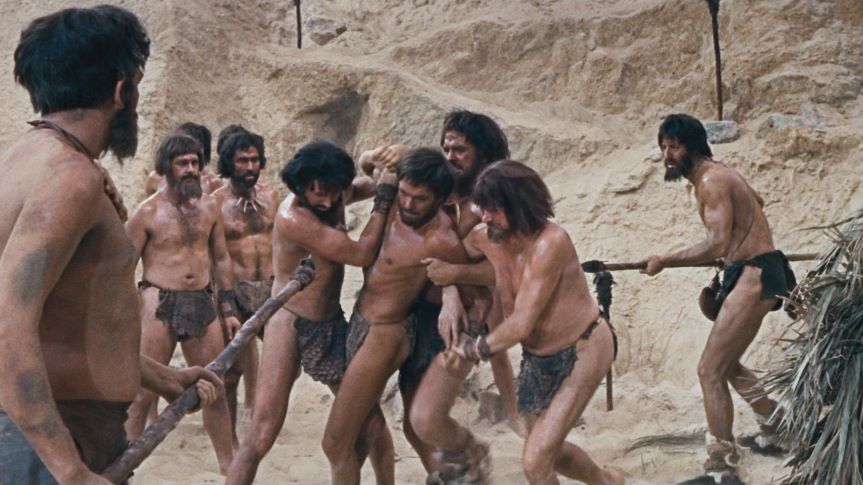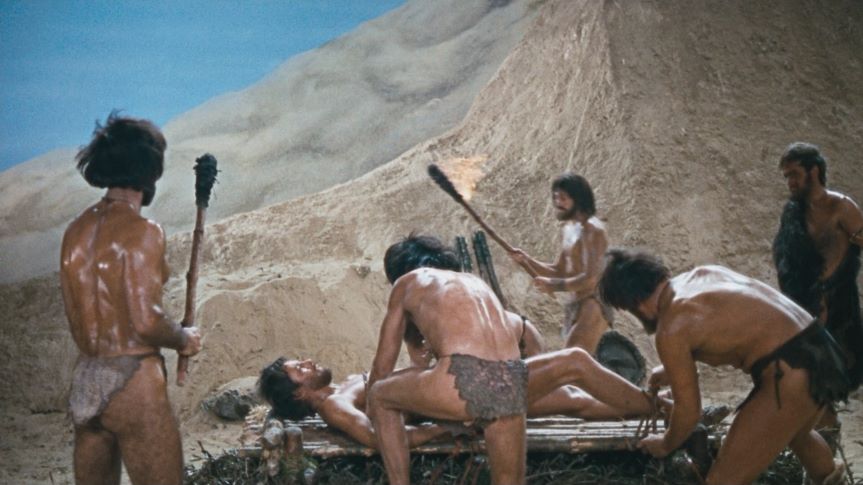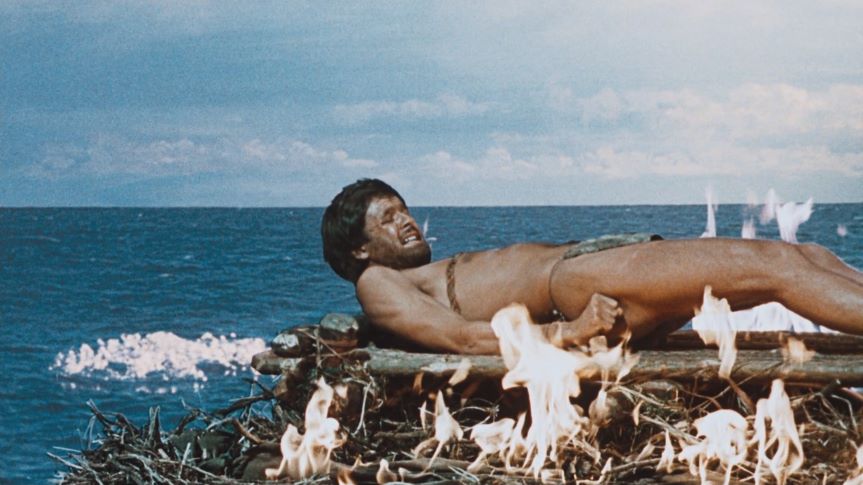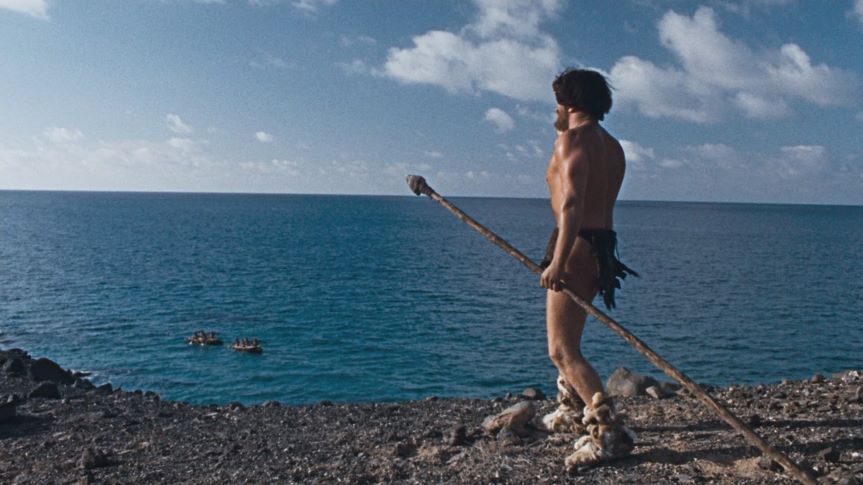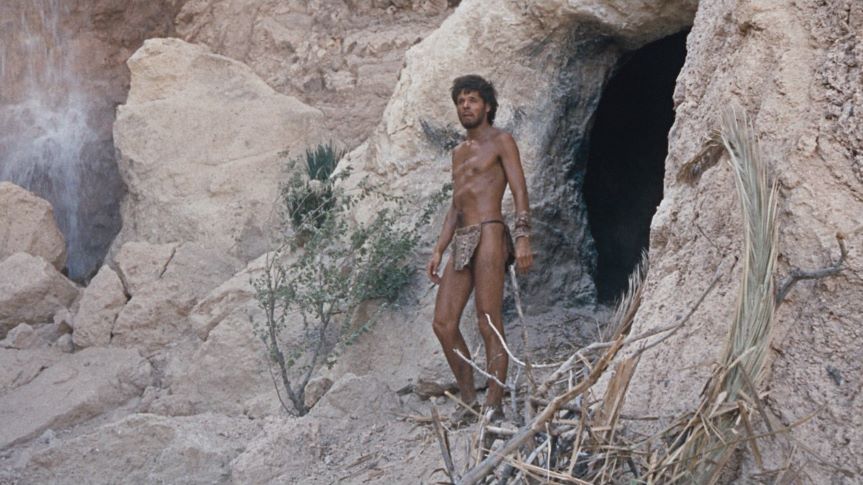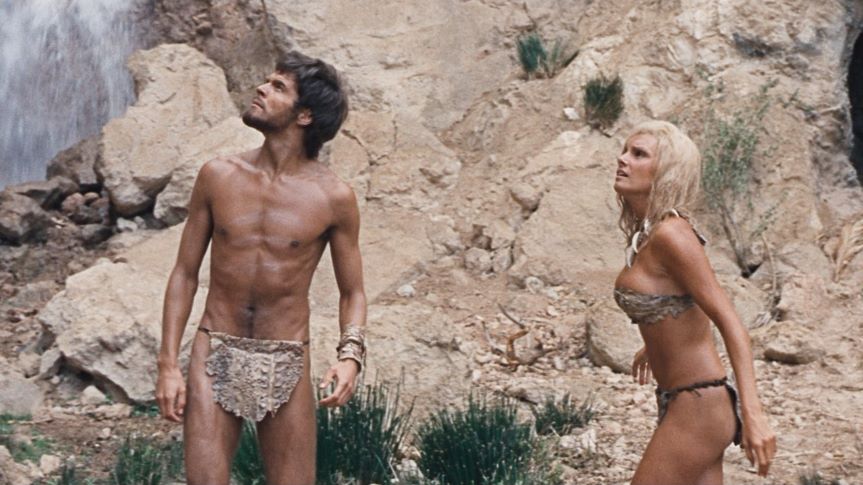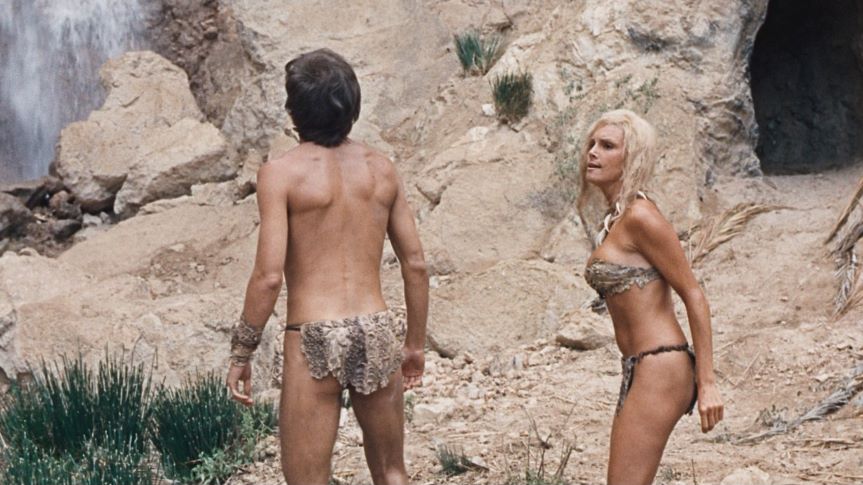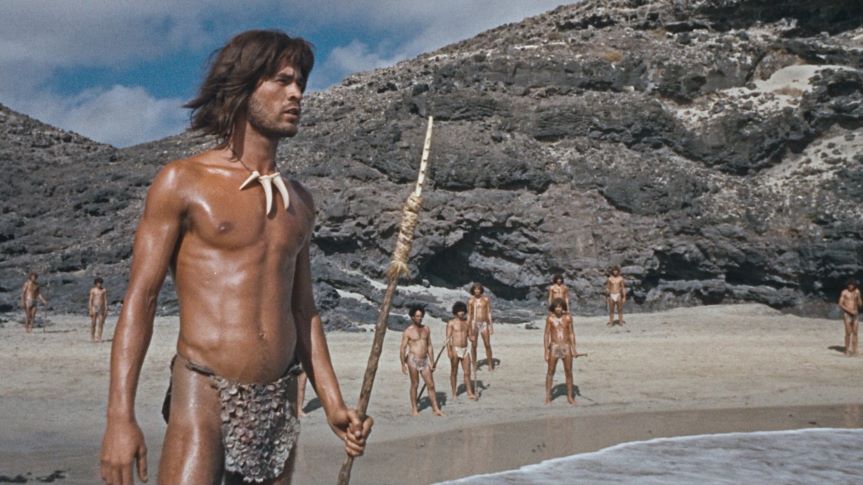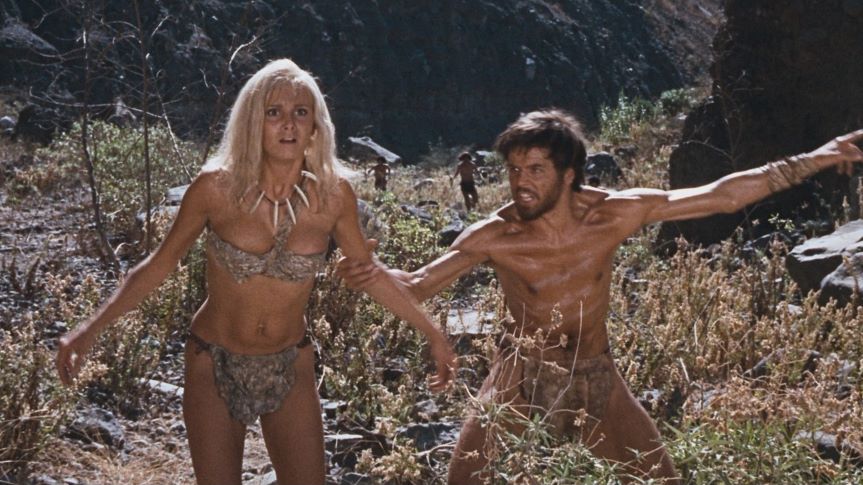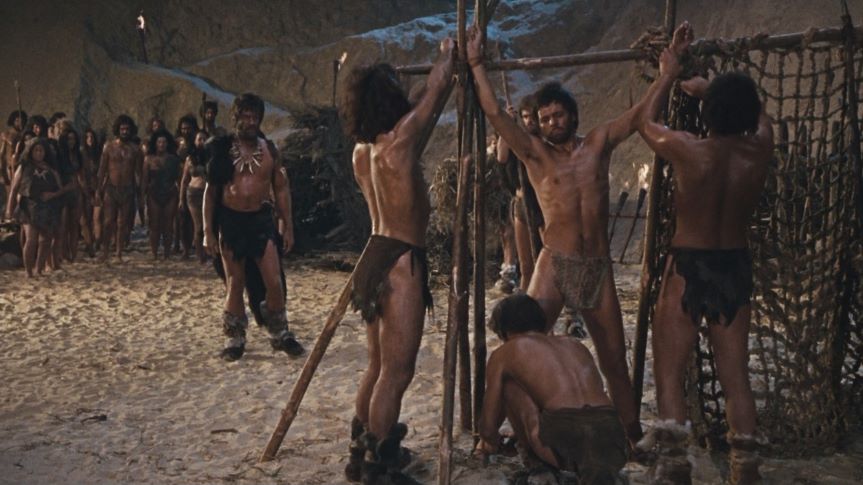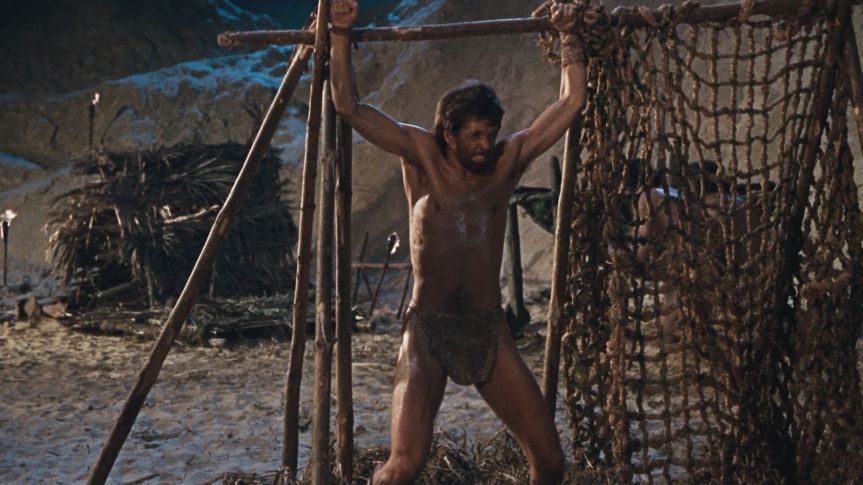 screenshots / When Dinosaurs Ruled the Earth / 1969 Hammer Film Productions

Hammer's third prehistoric offering following One Million Years B.C. (1966) and Prehistoric Women (1967) depicts prehistoric creatures, rival tribes, ritual sacrifice, and the formation of the moon. A caveman language consisting of 27 words was created for the film's prehistoric humans.
The stop motion effects were created by Jim Danforth and received an Academy Award nomination for best visual effects but lost to Disney's Bedknobs and Broomsticks???.
Actor Robin Hawdon (Tara) recounts in an interview for issue #41 of "Little Shoppe of Horrors" that when filming the scene of being picked up by a pterodactyl that he was harnessed to the giant claw by belts beneath his loincloth and on the claw itself. He remembered it being quite painful.
Director Val Guest had previously worked with Hawdon on 1961's The Day the Earth Caught Fire and orginally thought the actor too young for the role of the film's leading caveman. After meeting again with the director, and wearing a false beard, he was awarded the part provided he put on some weight and did some body building with a Bullworker.
Victoria Vetri (Sanna) previously appeared in 1963's The Kings of the Sun with Yul Brenner.
Exterior filming locations on Gran Canaria and Fuerteventura in the Canary Islands included Maspalomas Beach and Ansite Mountain.
The international theatrical version contains several nude scenes which were cut from the orginal U.S. version so as to get a "G" rating.
When the film received a DVD release as a Best Buy exclusive and paired with 1969's Moon Zero Two it was recalled due to it being the uncut version and quickly became a collector's item. (It is the international uncut version that was released on DVD and Blu-ray by Warner's Archive.)
The film appears to be referenced in 1993's Jurassic Park by a large banner in the visitor center that reads: When Dinosaurs Ruled the Earth.