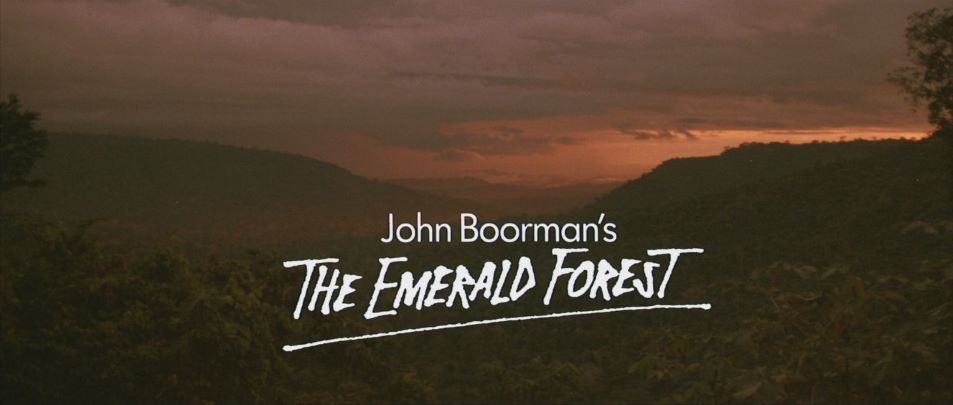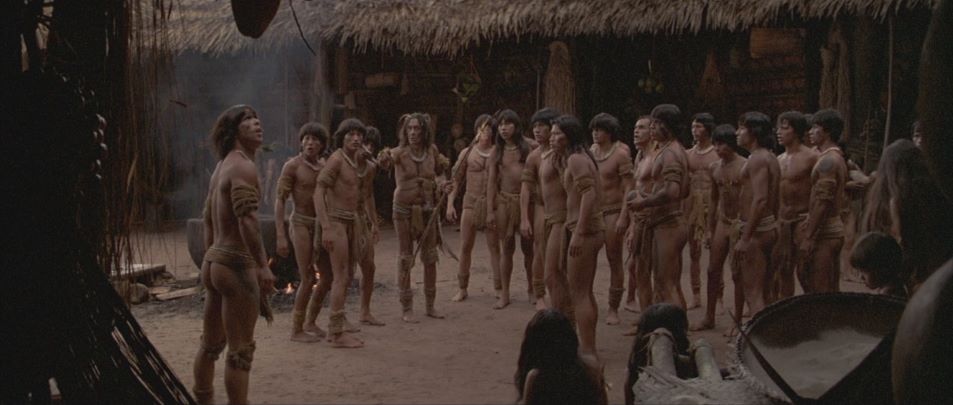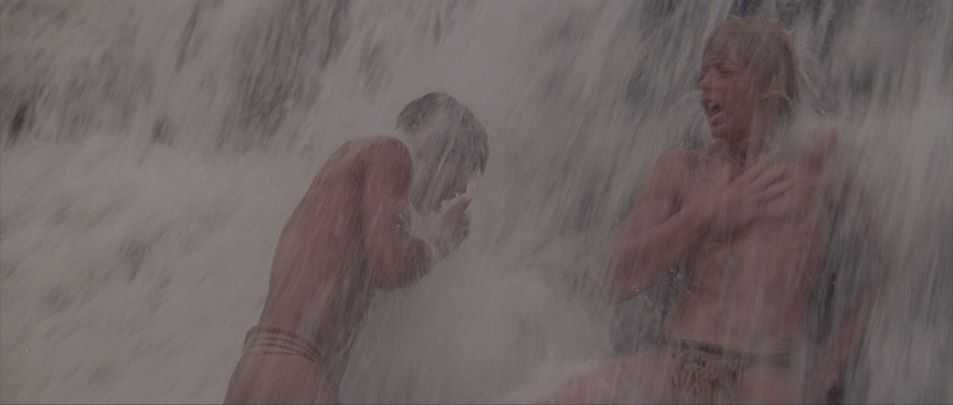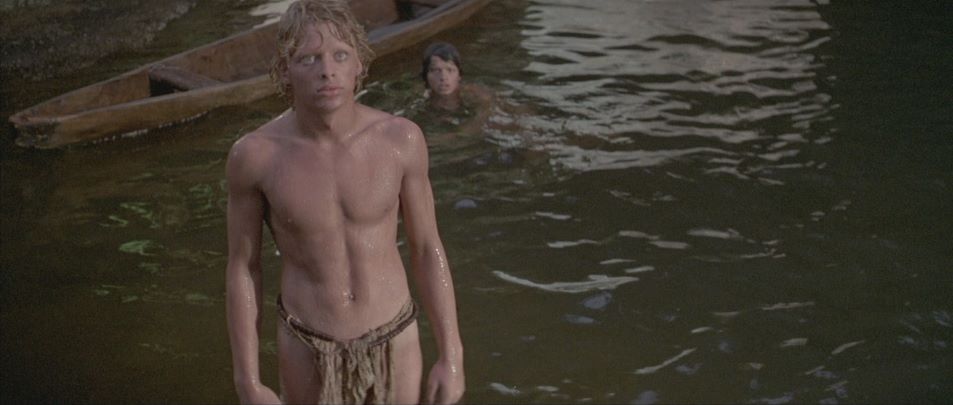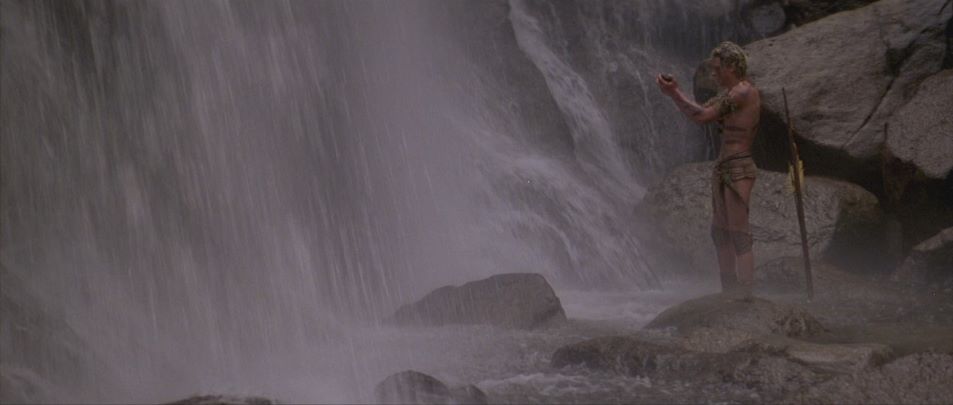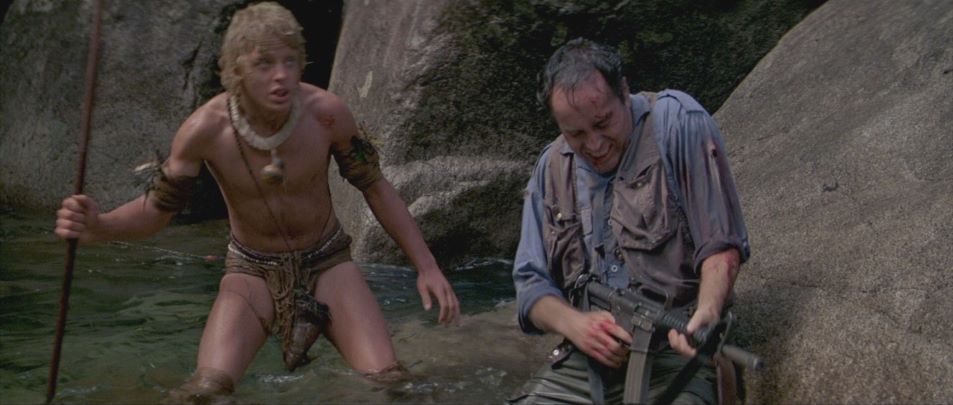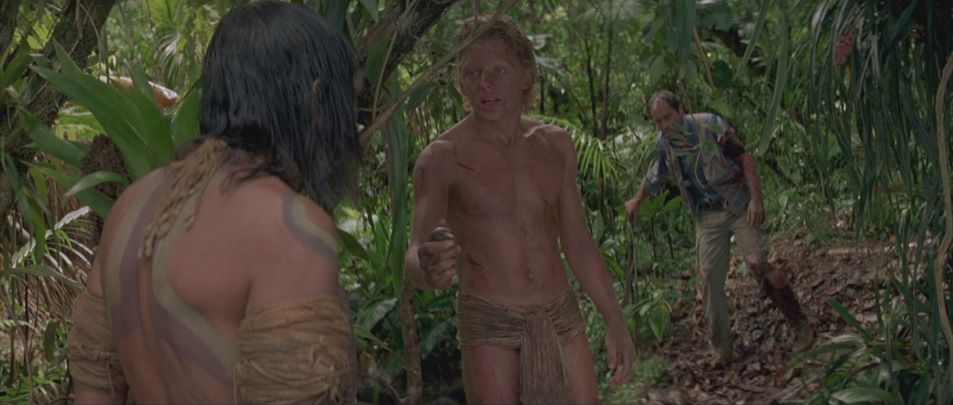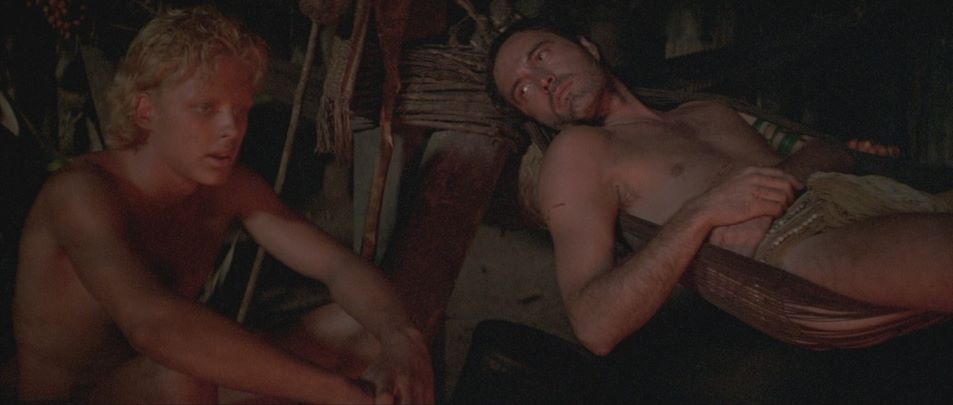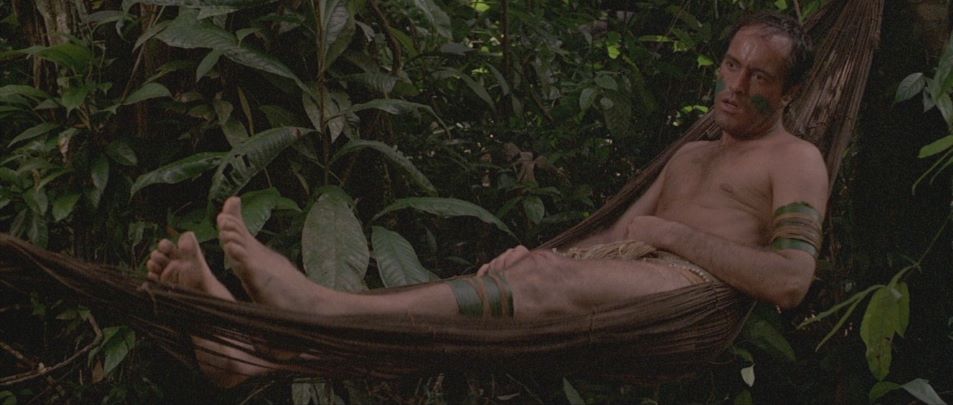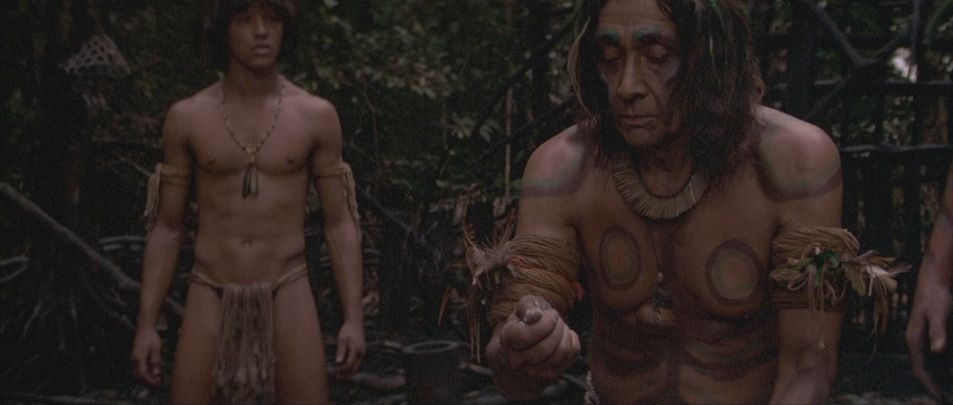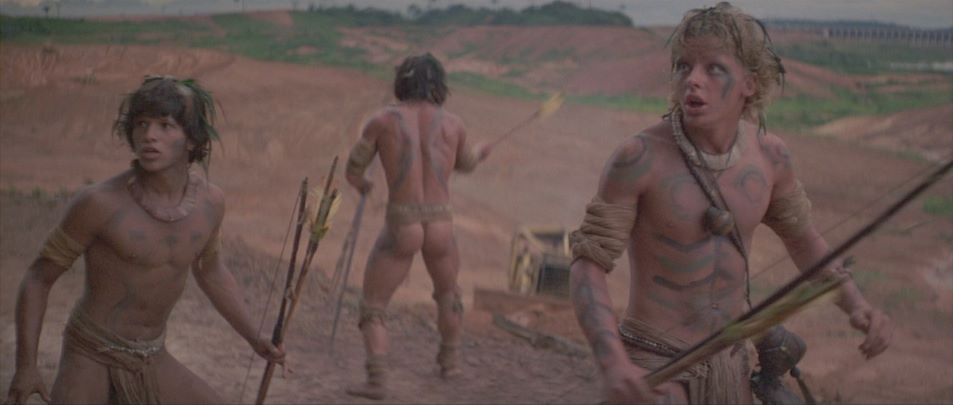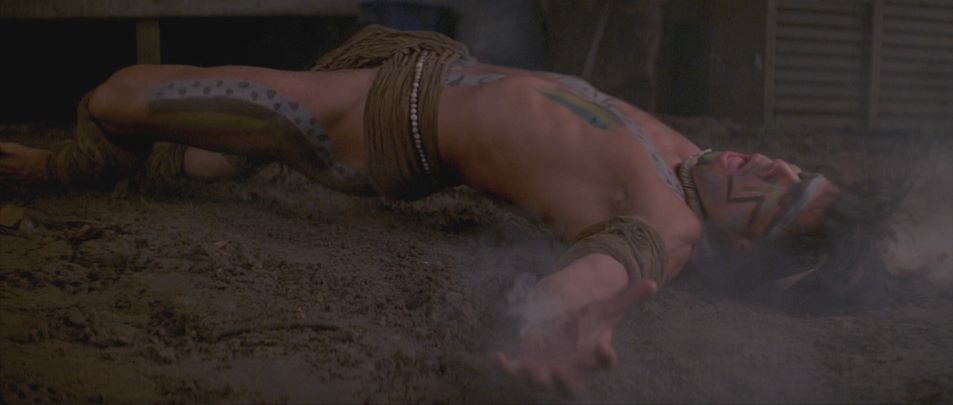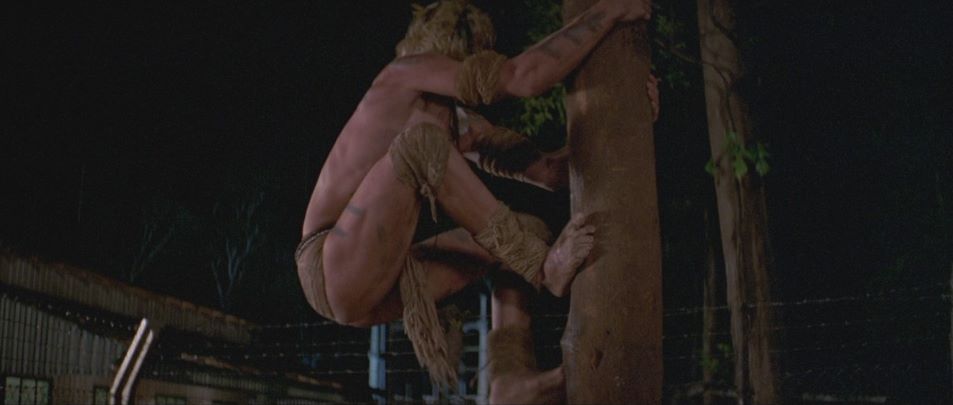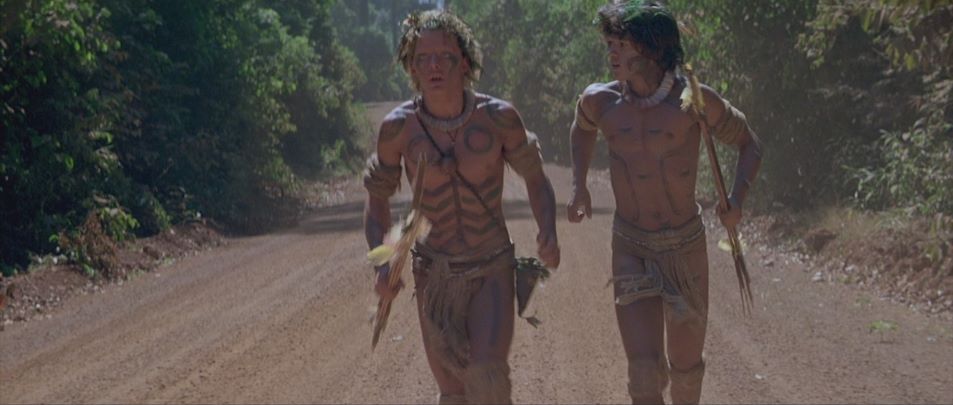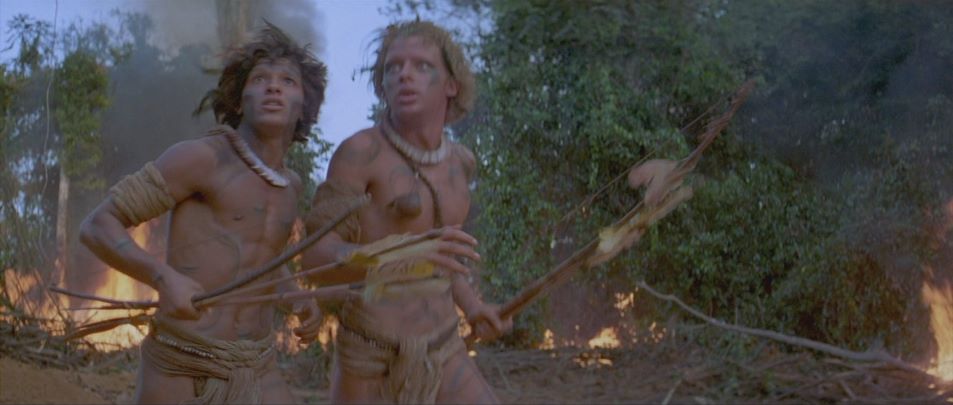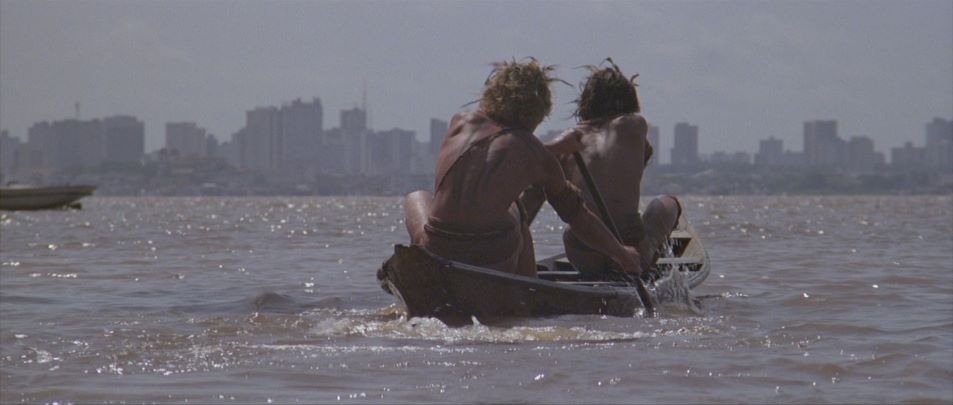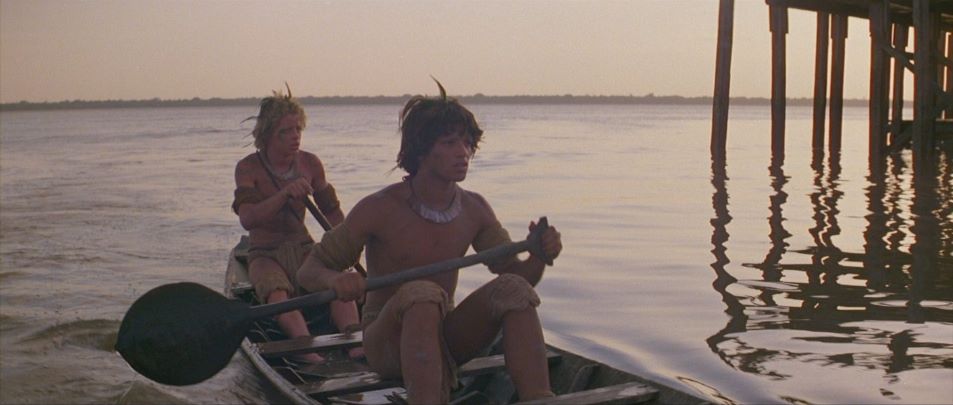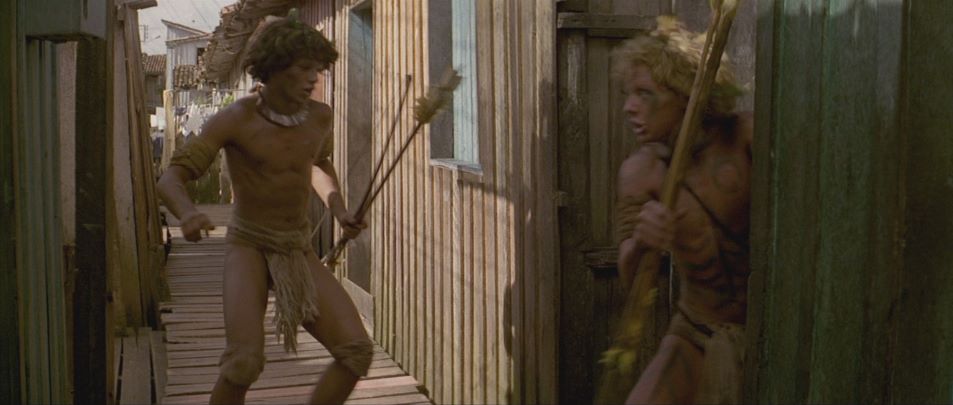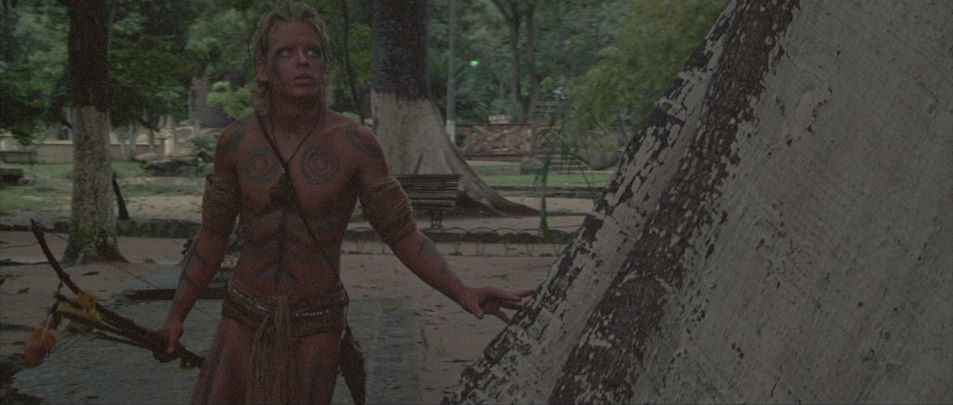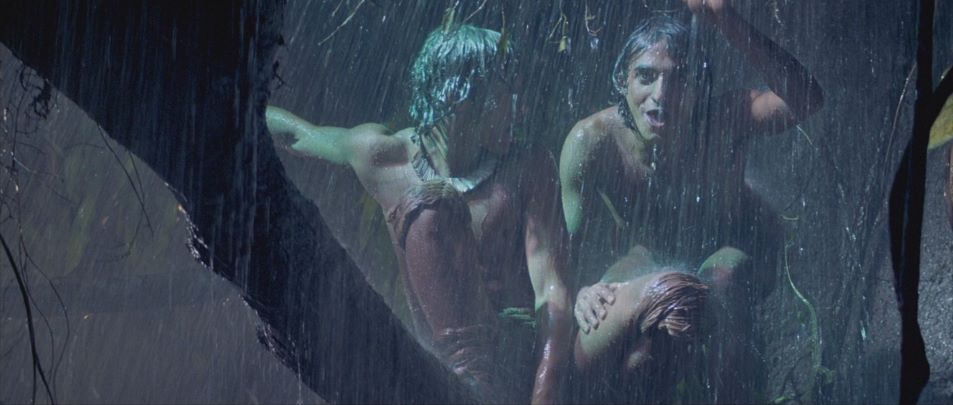 screenshots / The Emerald Forest / 1985 Embassy Films Associates

A father (Powers Boothe) discovers that his son (Charley Boorman) who disappeared into the Brazilian rainforest 10 years ago is living with an Amazon tribe who adopted him as one of their own. Perhaps best known for Deliverance (1972), director's John Boorman previous credits include 1974's Zardoz and 1968's Hell in the Pacific. His son Charley Boorman would becomed a noted motorbike enthusiast. He has taken riders on motorcycle trips across Africa from Cape Town to Victoria Falls. In 2016 he broke both legs after an accident in Portugal while riding a motorbike and crashing into a wall due to avoiding a car that pulled in front of him.
The production filmed on location Brazil, including the waterfalls at Itatiaia National Park, Rio de Janeiro and the Araguaia River, which flows north-northeast for 1632 miles. The film is thought to based on a uncredited true story of a Peruvian man whose son disappeared into the jungles of Brazil and when found as an adult had decided to stay with his adoptive tribe.
Powers Boothe passed in 2017 at the age of 68.