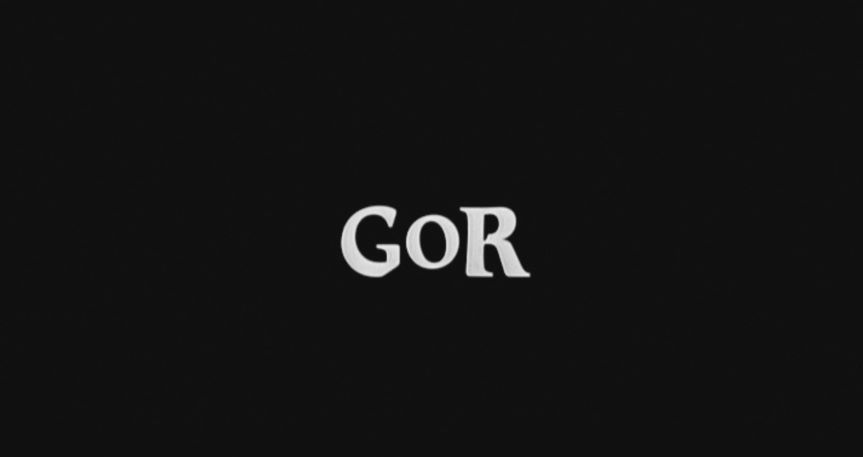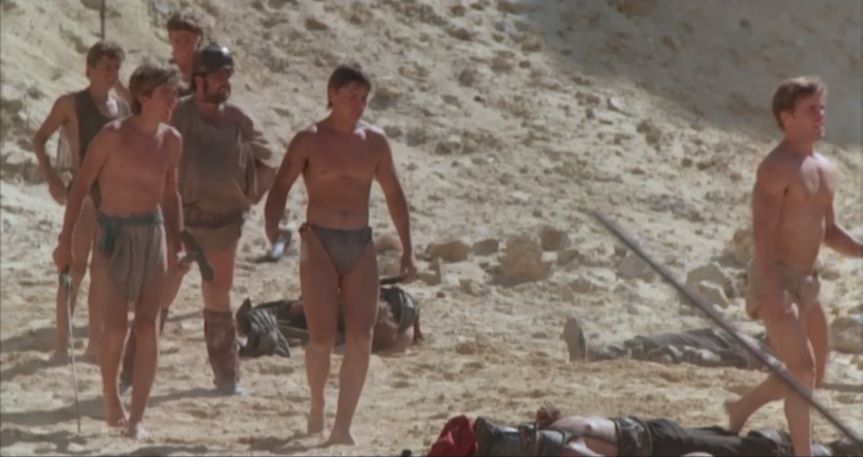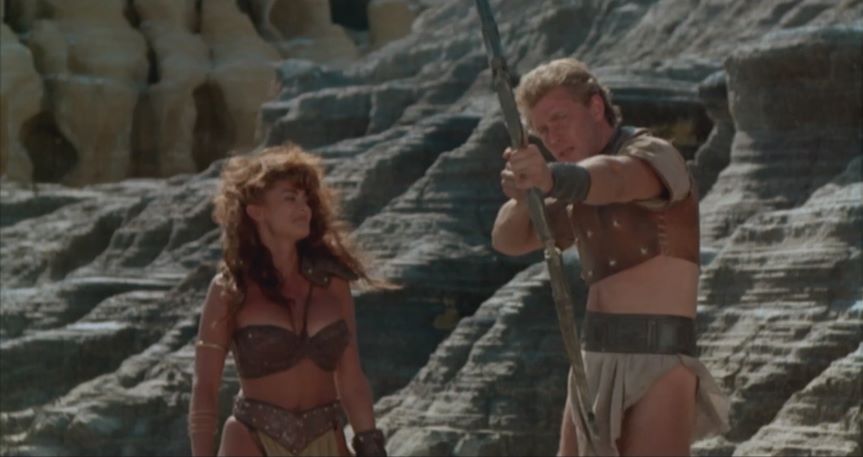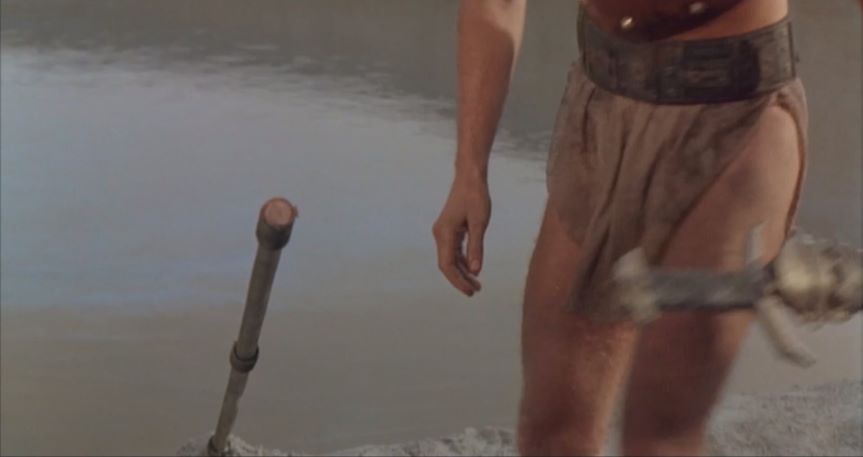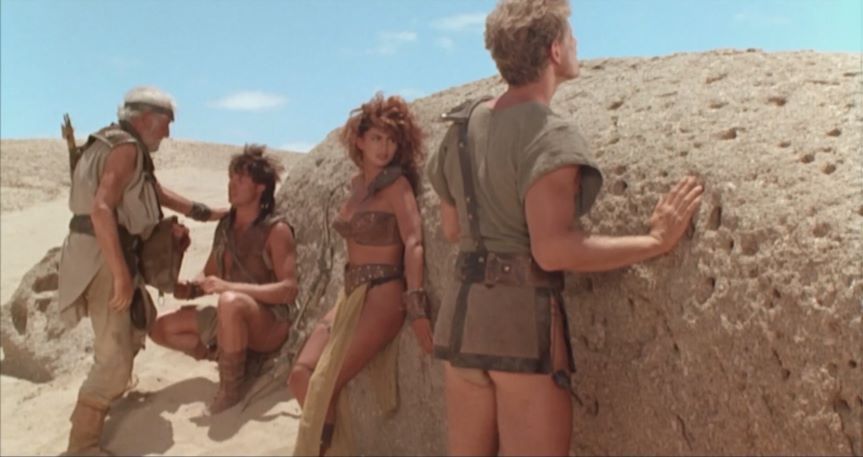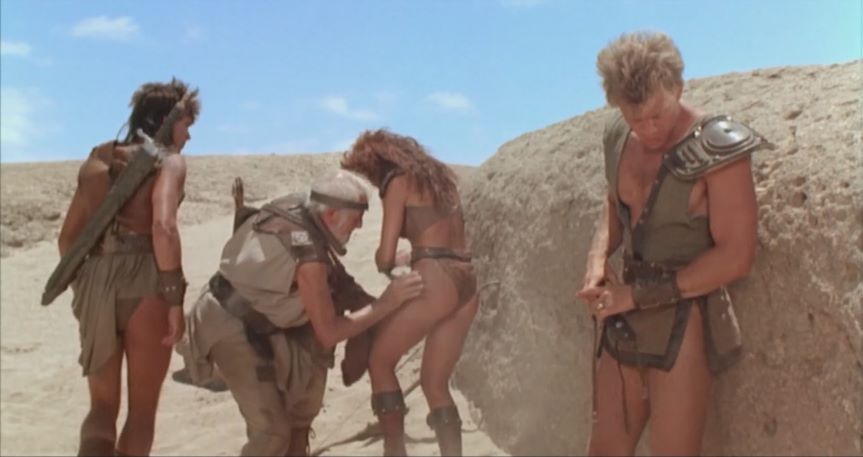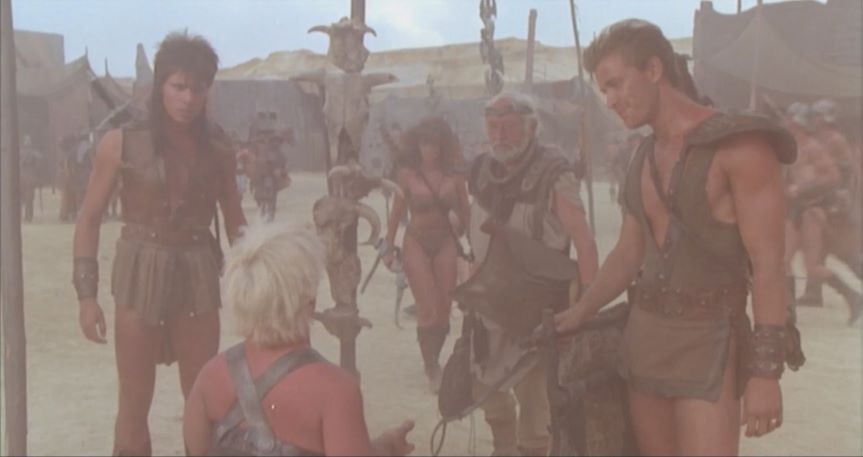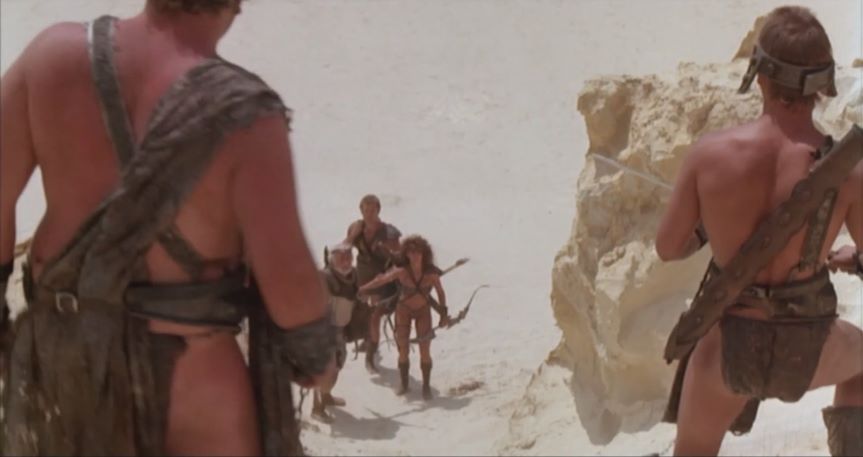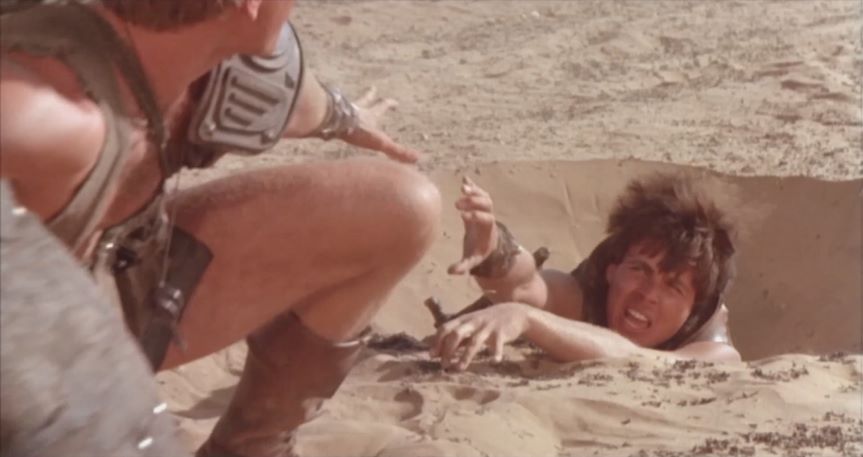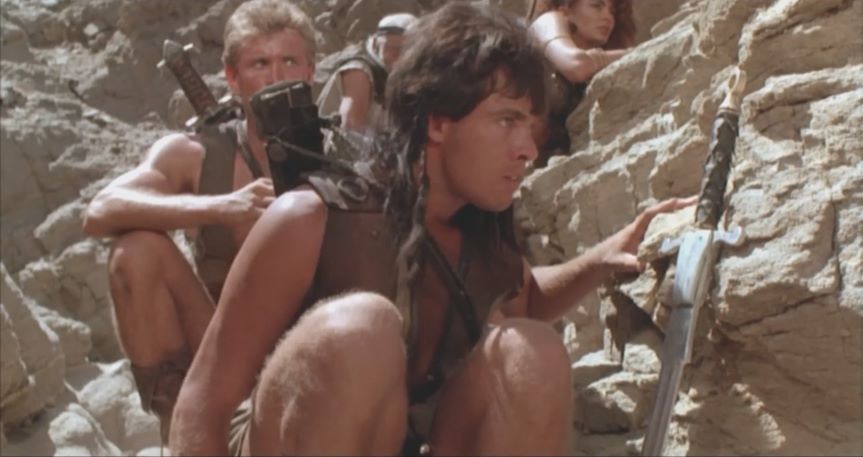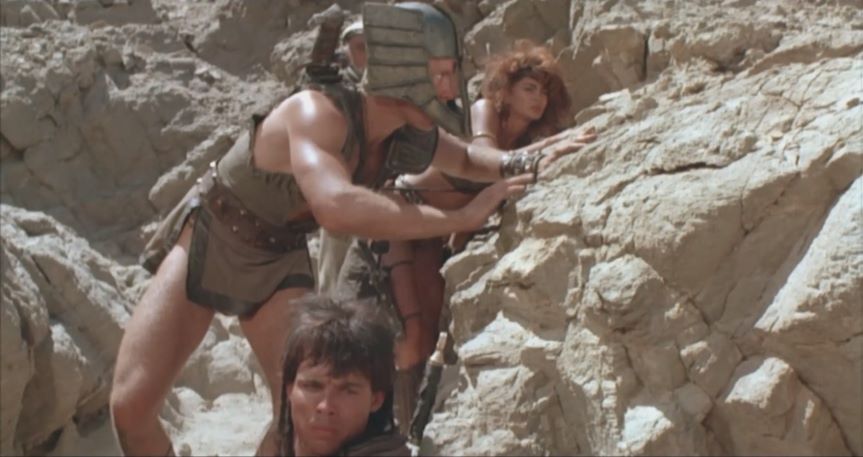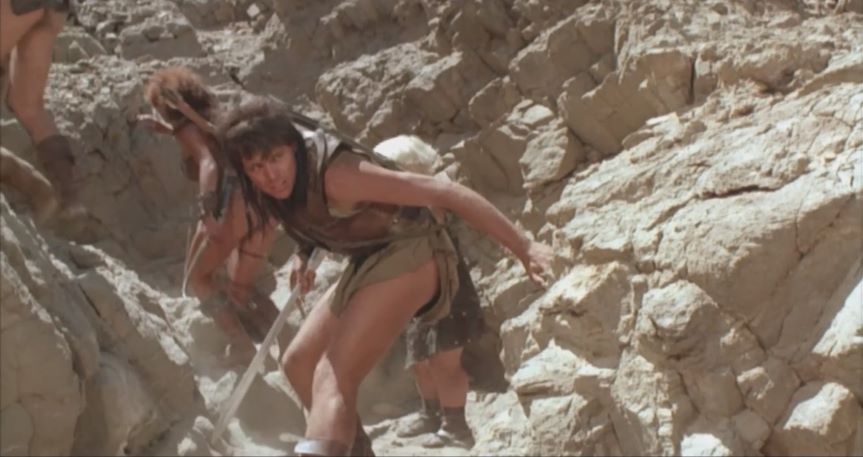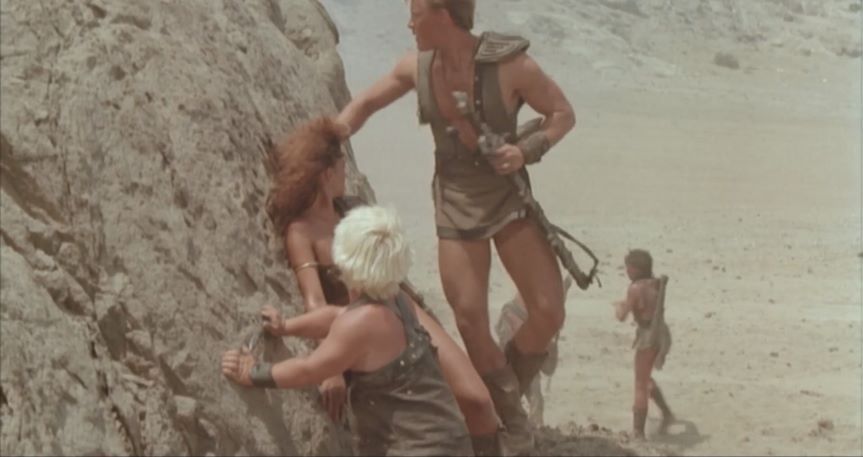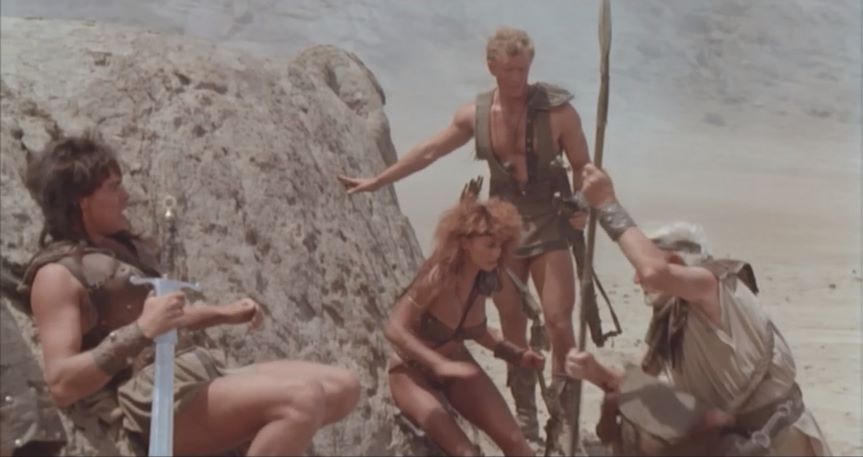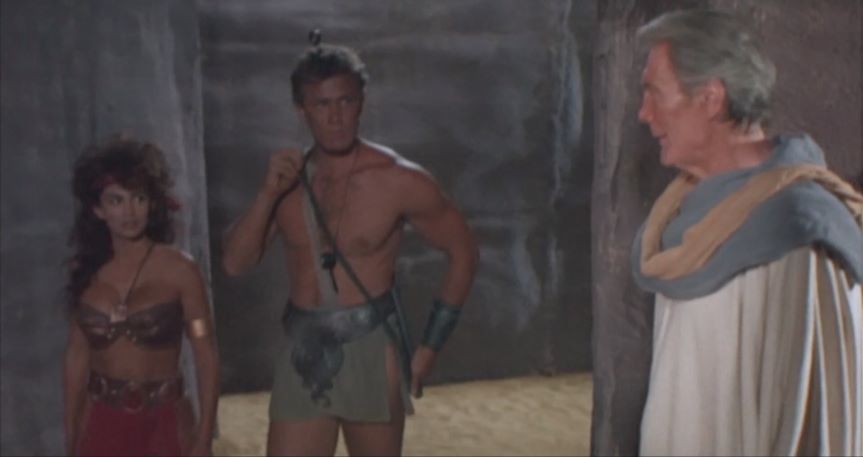 screenshots / Gor / 1987 The Cannon Group, Inc.

Loosely based on the 1966 novel Tarnsman of Gor by John Norman, the film starred Italian actor Urbano Barberini as a teacher (Tarl Cabot) who is transported to the planet Gor and joins forces with the rebels of the city of Ko-ro-ba against a murderous Priest King.
Appearing in the film is Arnold Vosloo whose later roles included that of Imhotep in both The Mummy (1991) and The Mummy Returns (2001).
Filming locations include the island country of Mauritius and South Africa.
A 1988 sequel titled Outlaw of Gor (Gor II) followed with Urbano Barberini again starring.
The film's music composer Pino Donaggio also provided the score to the sequel and later 1989's Indio and 1991's Indio 2.