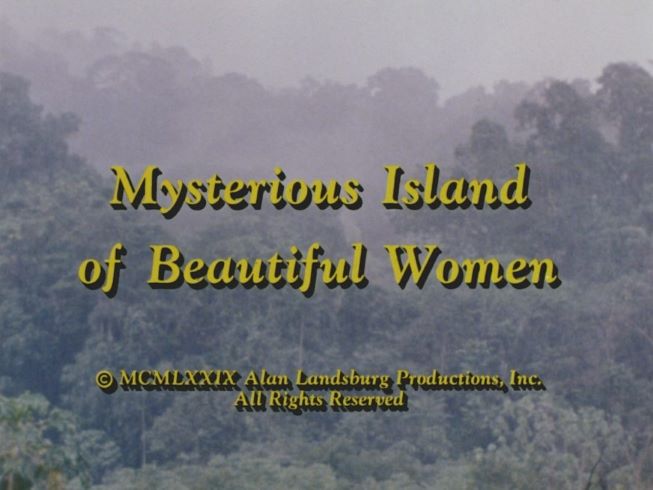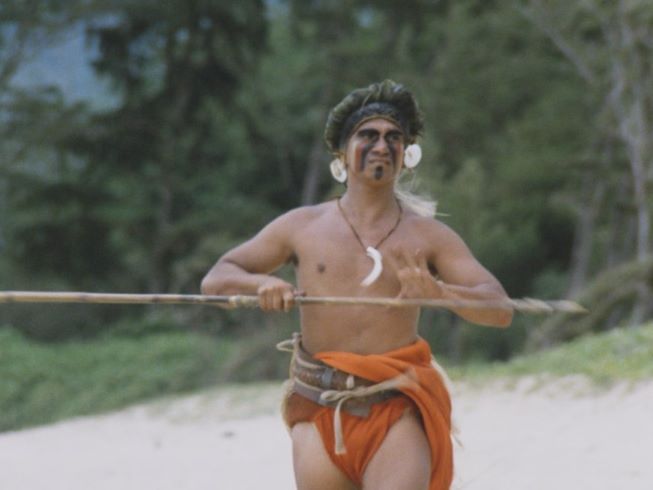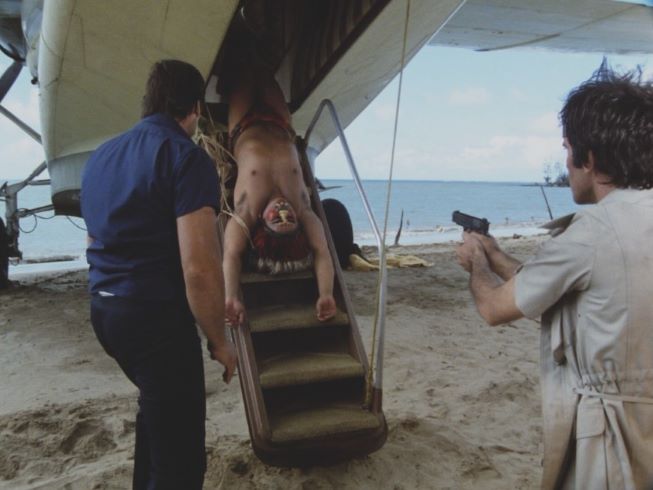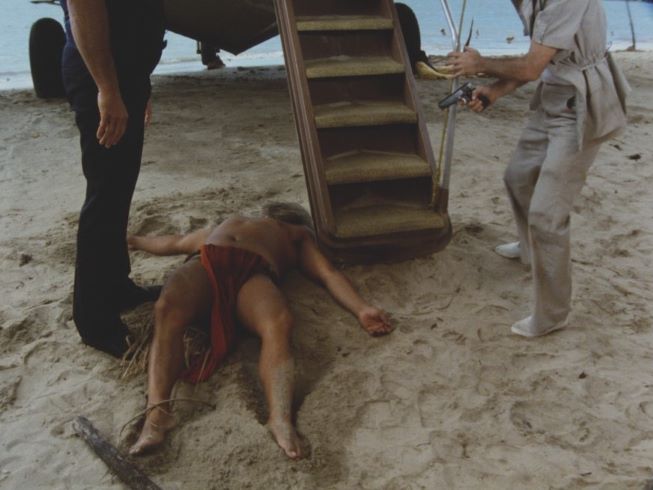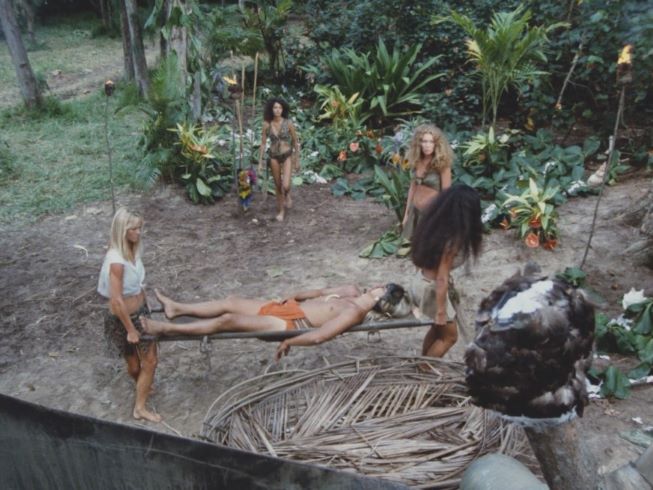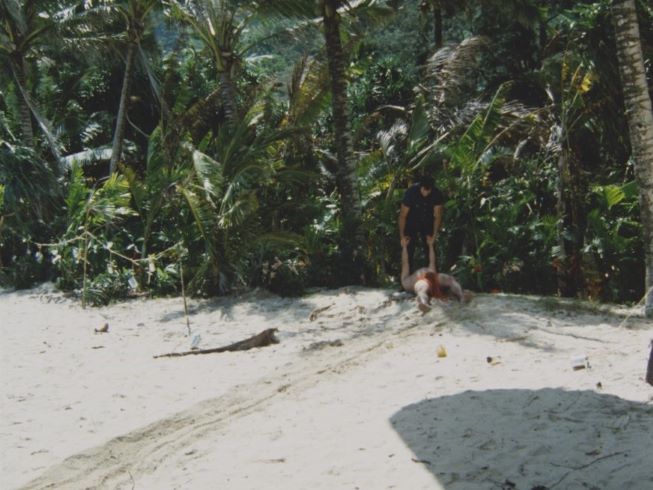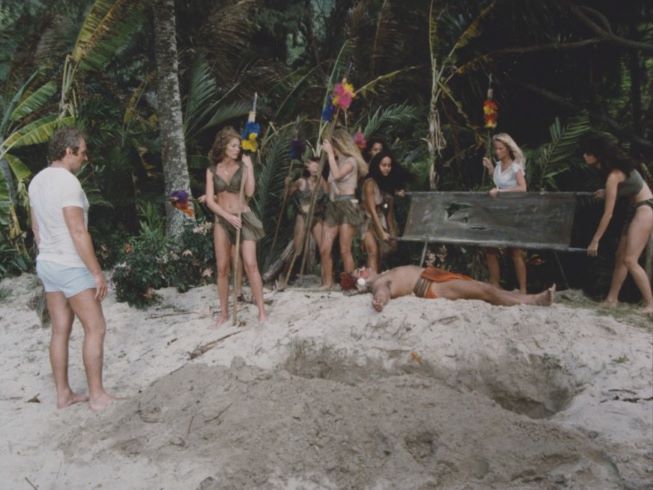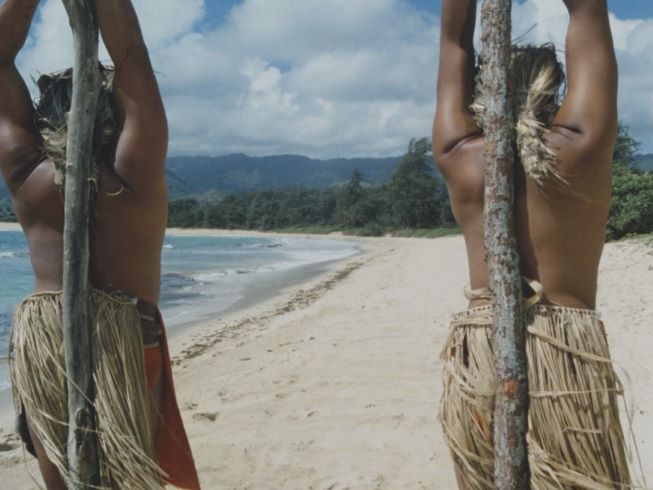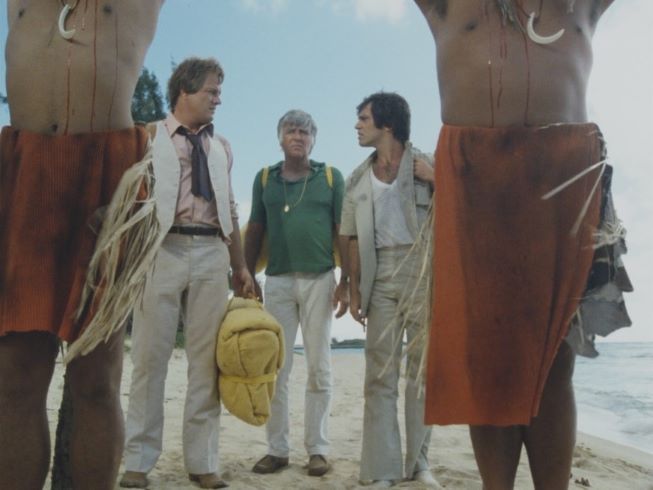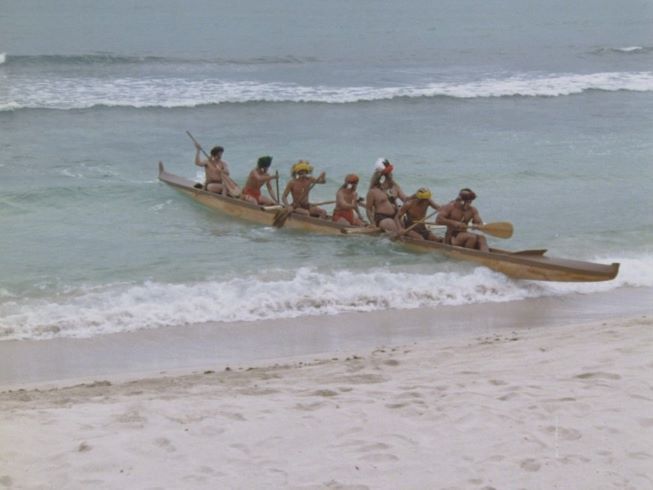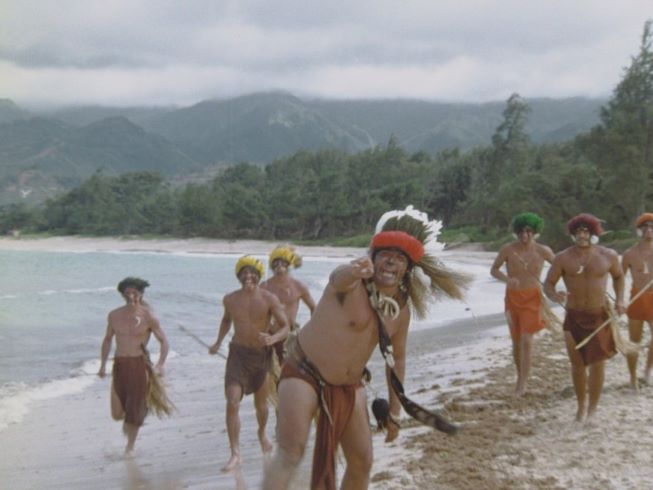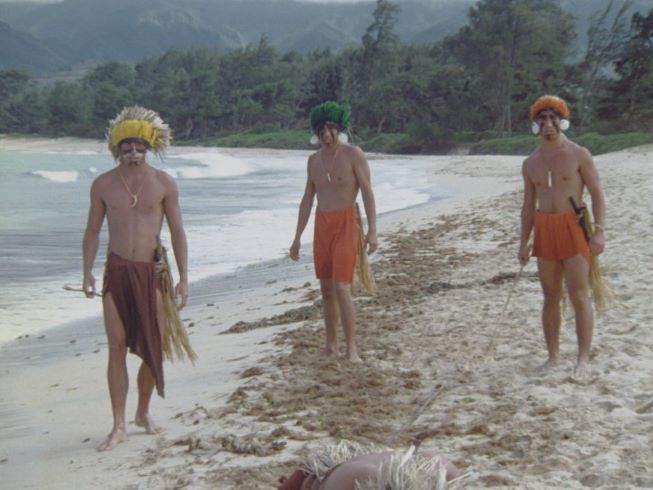 screenshots / Mysterious Island of Beautiful Women / 1979 Alan Landsburg Productions Inc.

An all-male crew make an emergency landing of their airplane on an uncharted South Sea island and discover that it is inhabited by a tribe of women (survivors of a plane crash from years before) who do not trust men. To further complicate matters, the island is invaded by a band of male warriors known as the "Headchoppers".
Starring screen legends Clint Walker and Peter Lawford, this was the final film of director Joseph Pevney (Congo Crossing).
Filmed on the Hawaiian island of Oahu, this made for television movie was first broadcast on December 1, 1979.