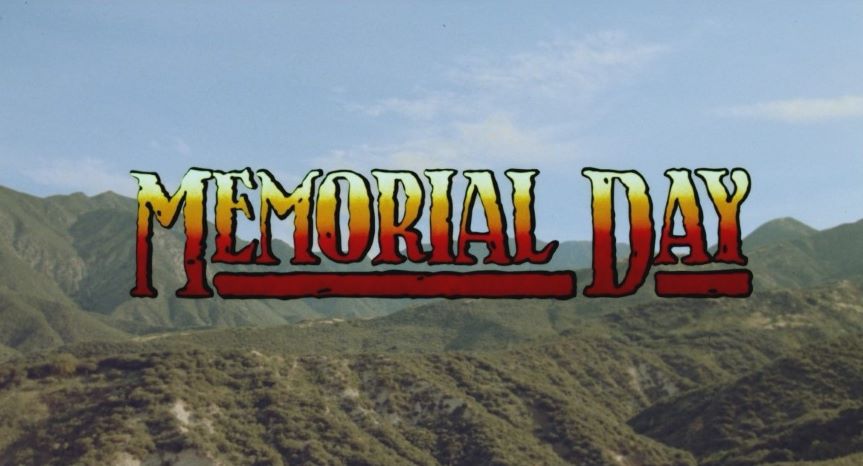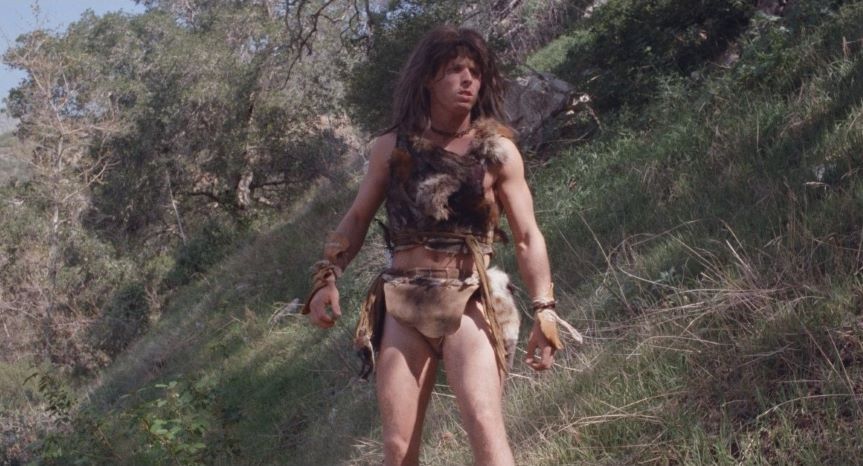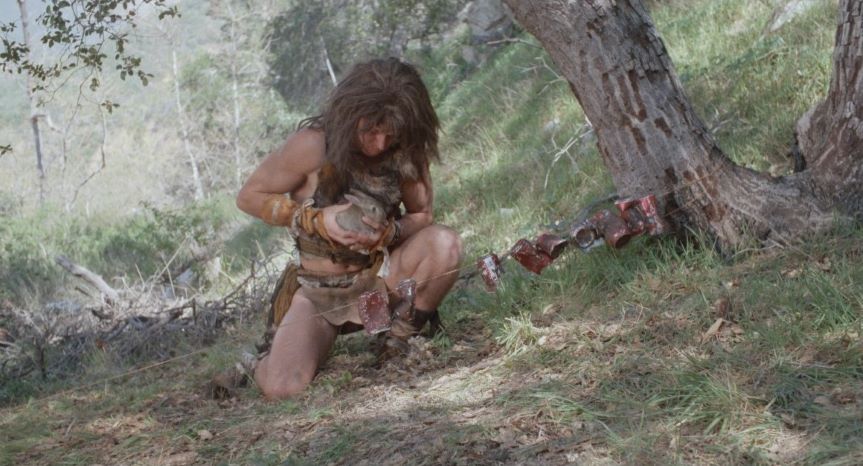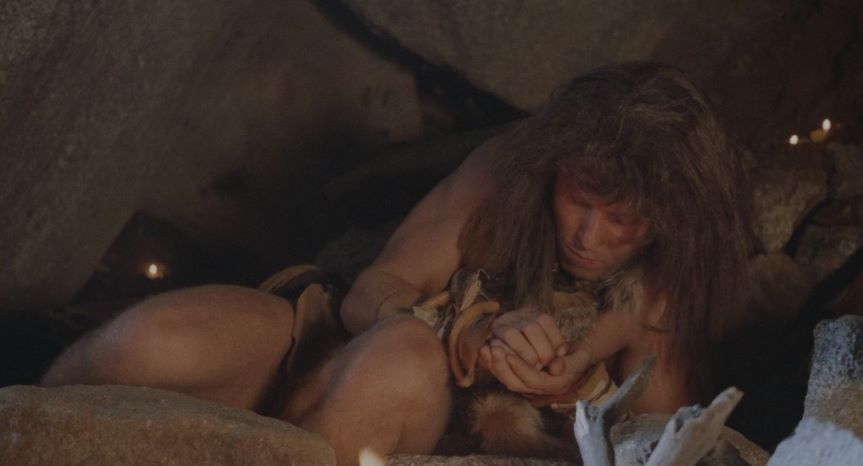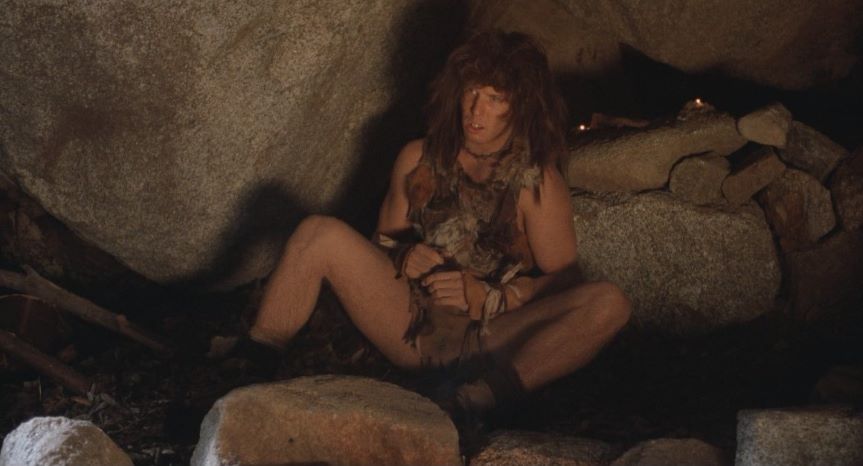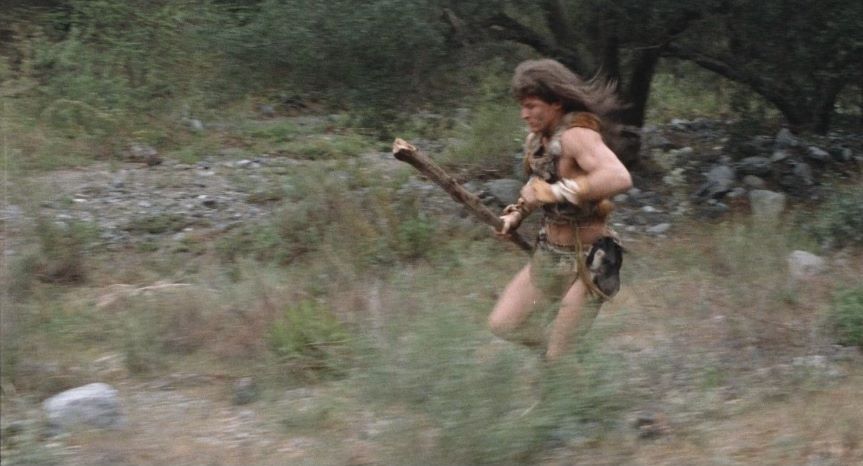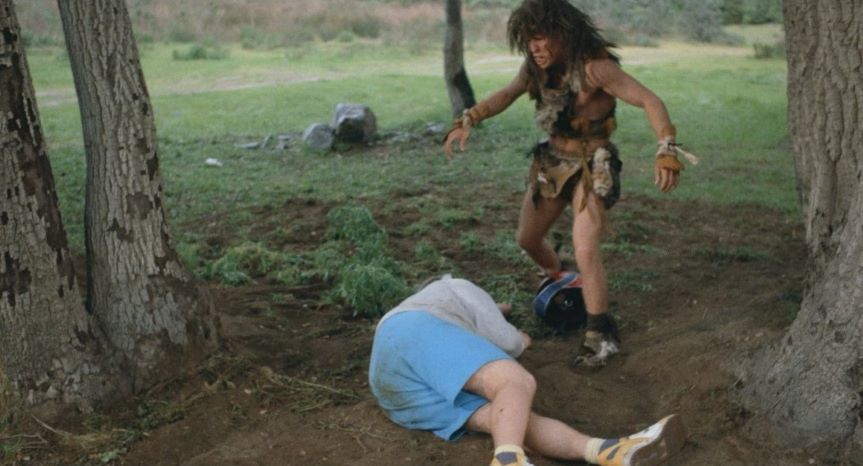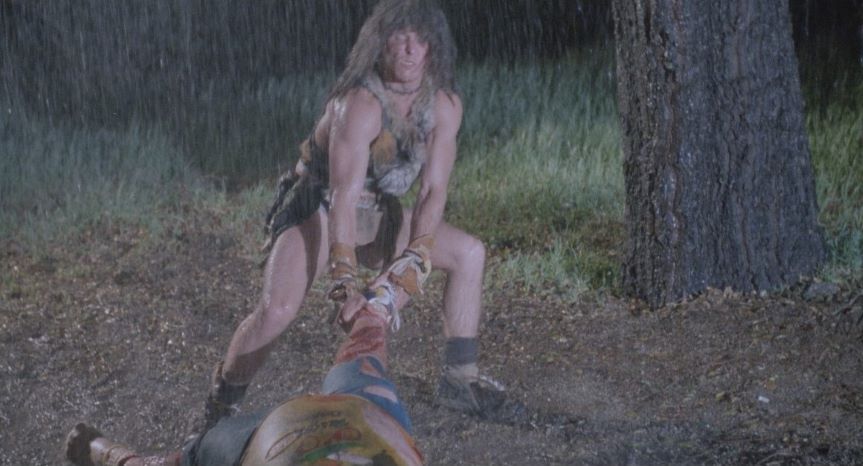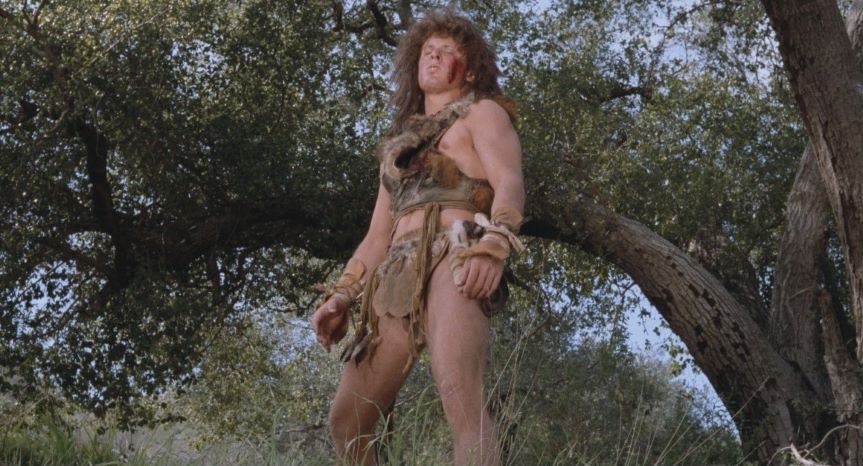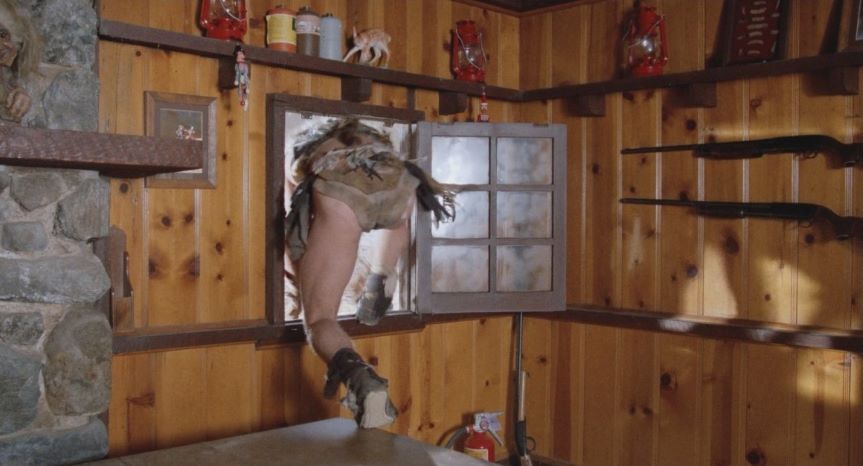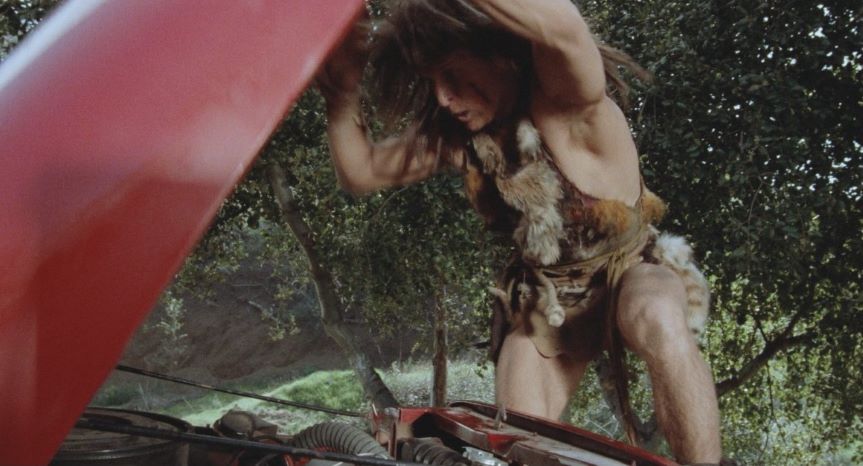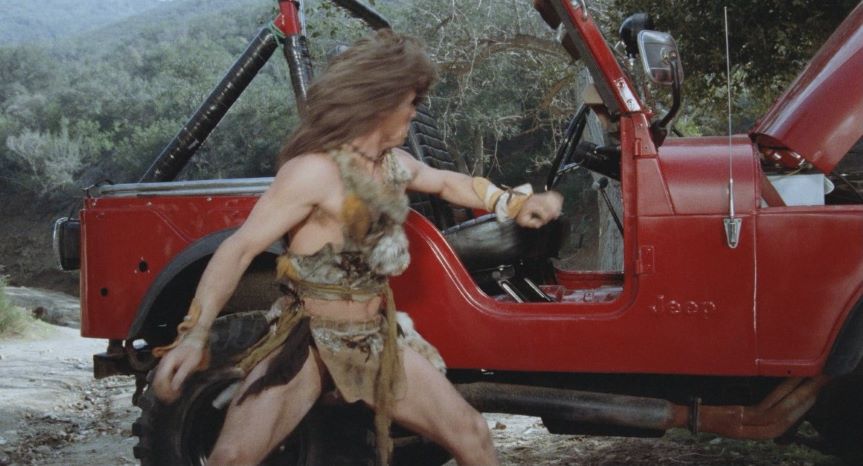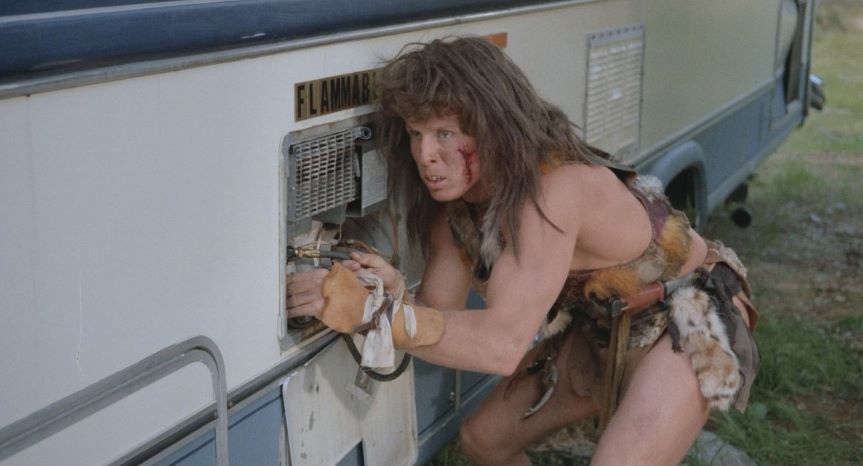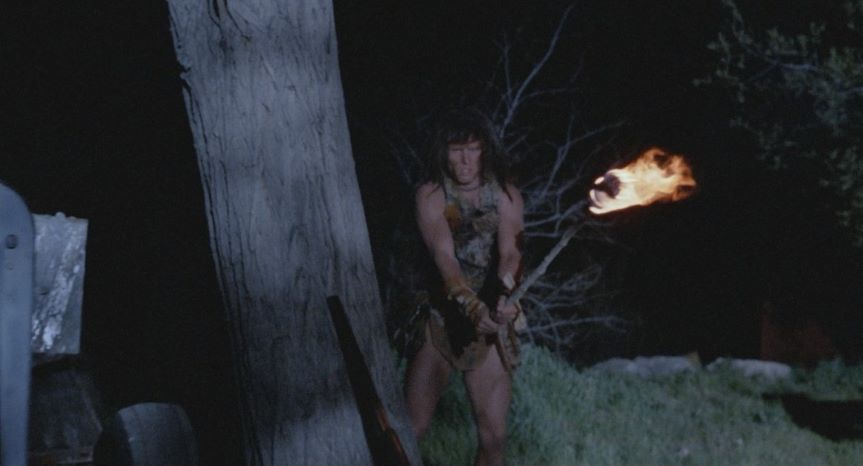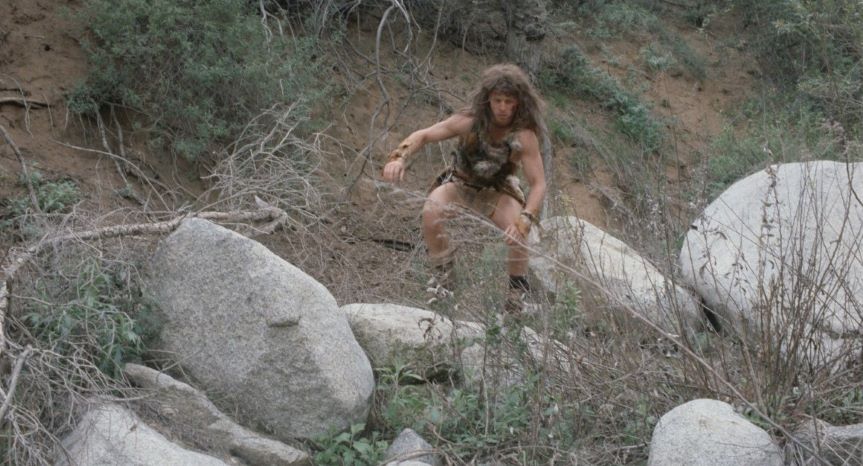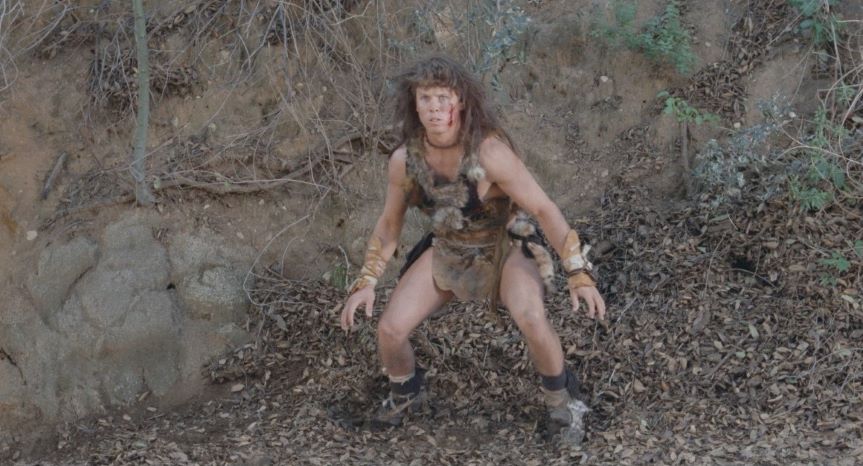 screenshots / Memorial Day / 1988 Orion Pictures Corporation

Produced under the title Memorial Day and released internationally as Valley of Death the film is on Blu-ray as Memorial Valley Massacre, and is also included on some DVD sets as Son of Sleepaway Camp (having nothing to do with the Sleepaway Camp series).
Actor / stuntman John (Mark) Caso plays the role of a primitive young man who begins killing campers that have trespassed on his territory. He would later be cast as Leonardo in Teenage Ninja Mutant Turtles II & III.
Also in the cast is William Smith who played the Native American Catoga in the Fess Parker Daniel Boone S4.E14 episode A Matter of Blood in 1967. The film also features actor Cameron Mitchell who was a regular on the western TV series The High Chaparral and appeared in the peplum films The Last of the Vikings and Erik the Conqueror, both released in 1961. (Cameron Mitchell also played the role of Konah, a Native American, in the 1952 western Pony Soldier.)
The movie was filmed on location at Gold Creek Ranch, Lakeview Terrace, California.