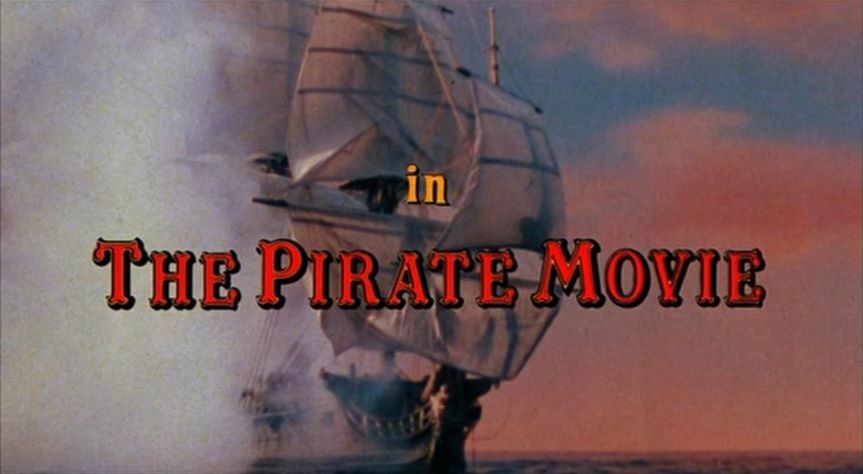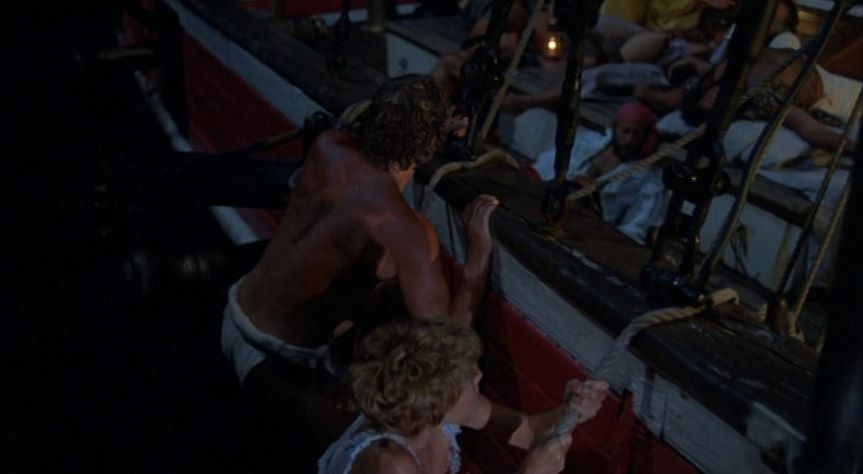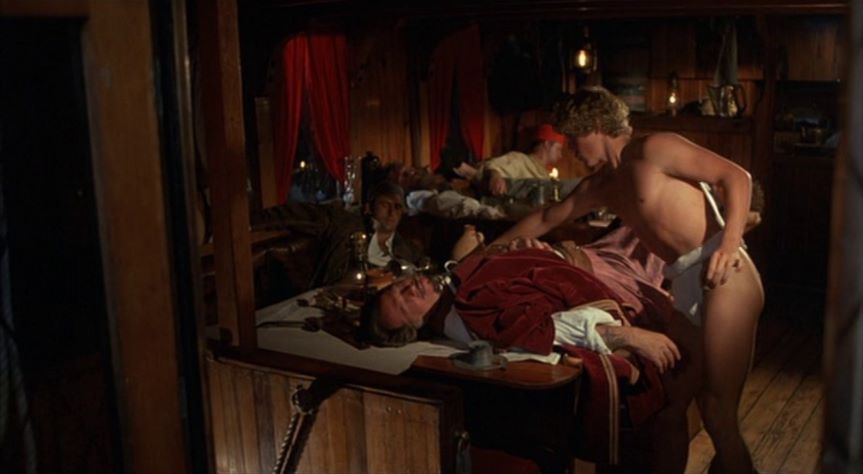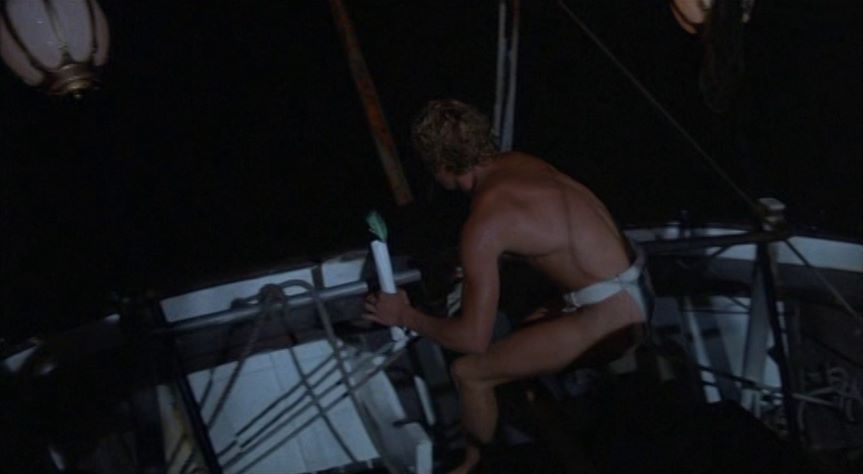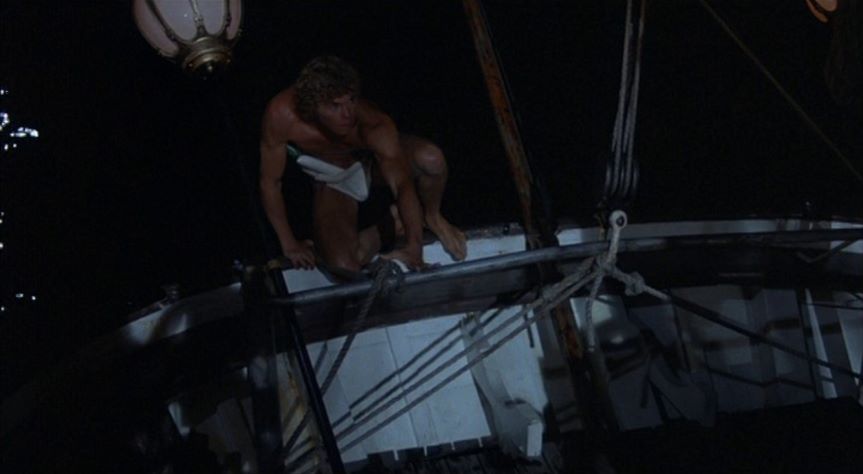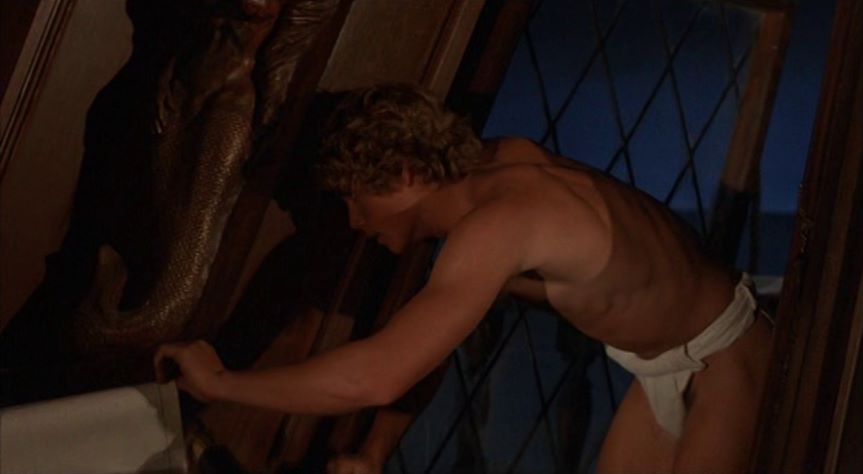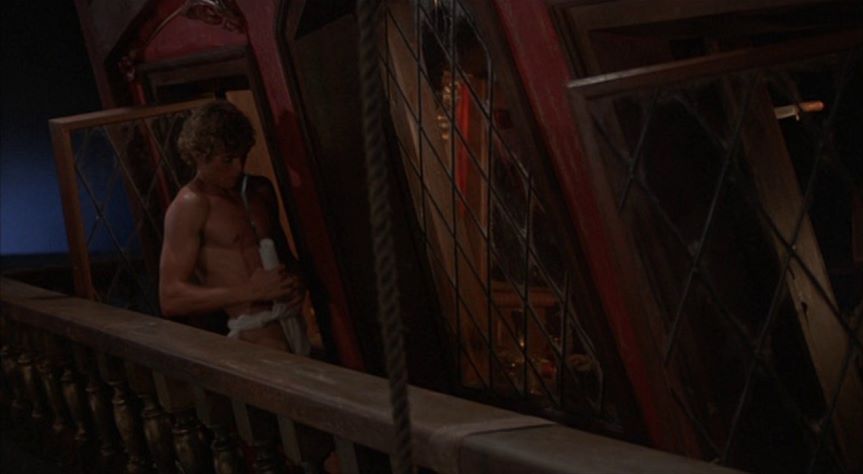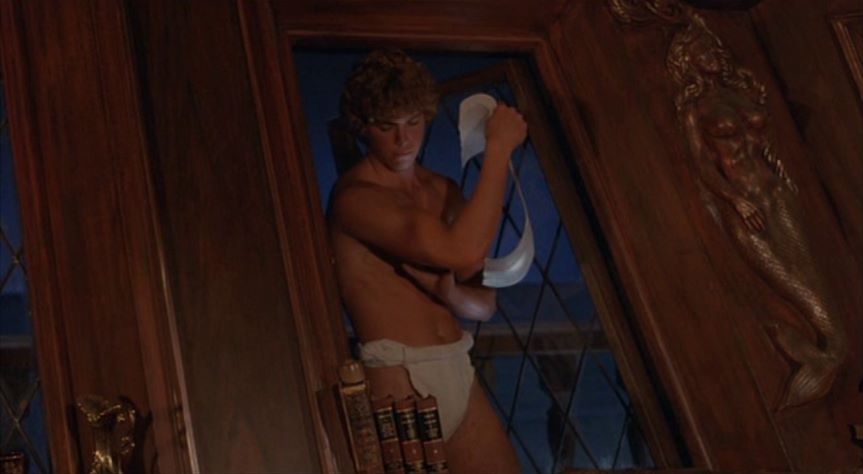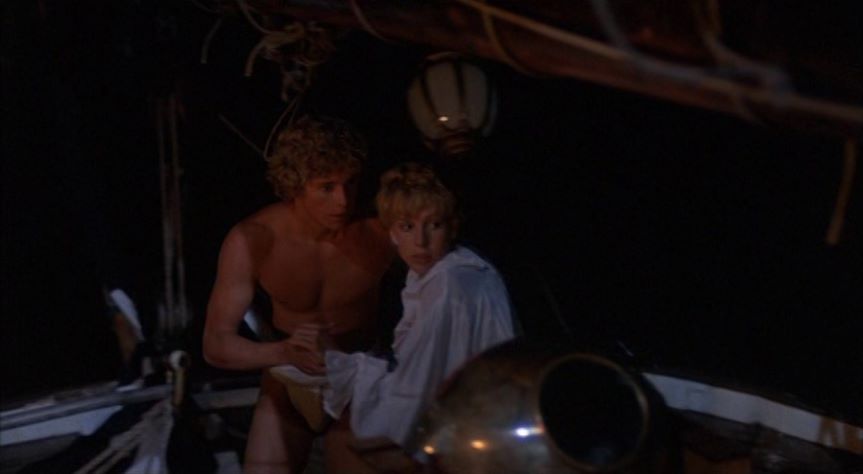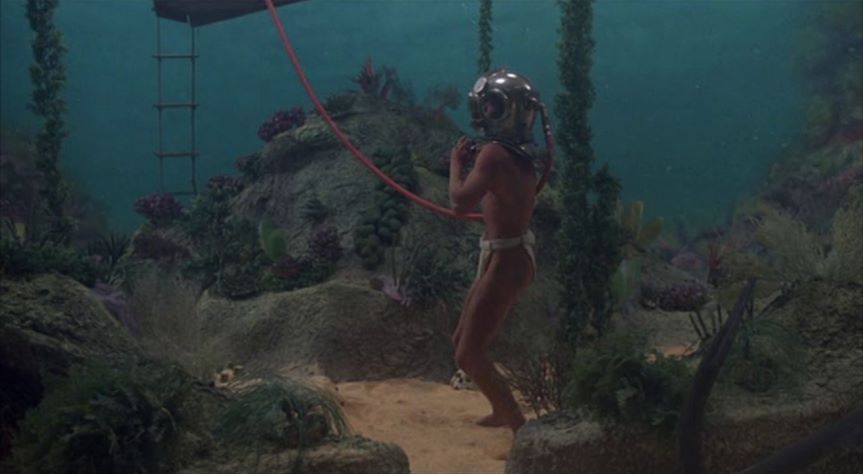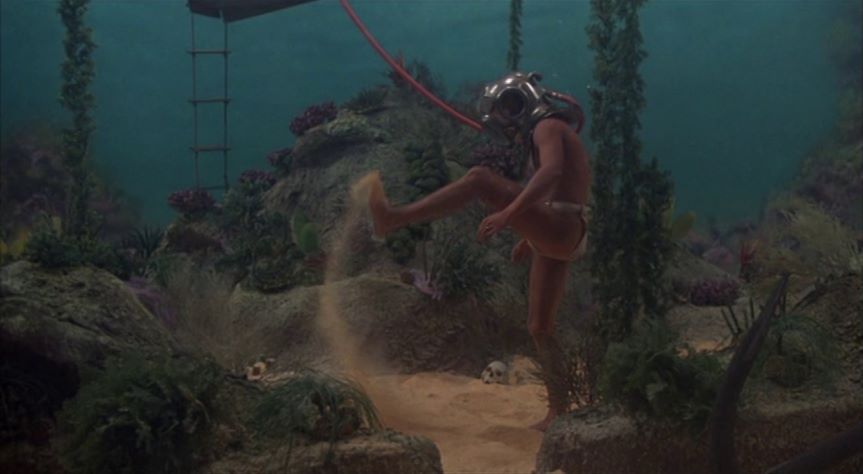 screenshots / The Pirate Movie / 1982 Twentieth Century Fox

Christopher Atkins spoofs his 1980's The Blue Lagoon wardrobe in this Australian musical comedy based on Gilbert & Sullivan's The Pirates of Penzance. Atkins is cast as both a swordplay instructor, and as Fredrick who must outwit shirtless cutthroats in a search for buried treasure. Australian singer, composer and playwright Ted Hamilton is the Pirate King who, like Fredrick, is smitten with Kristy McNichol's Mabel.
The film is listed in the book The Official Razzie Movie Guide as one of The 100 Most Enjoyably Bad Movies Ever Made.