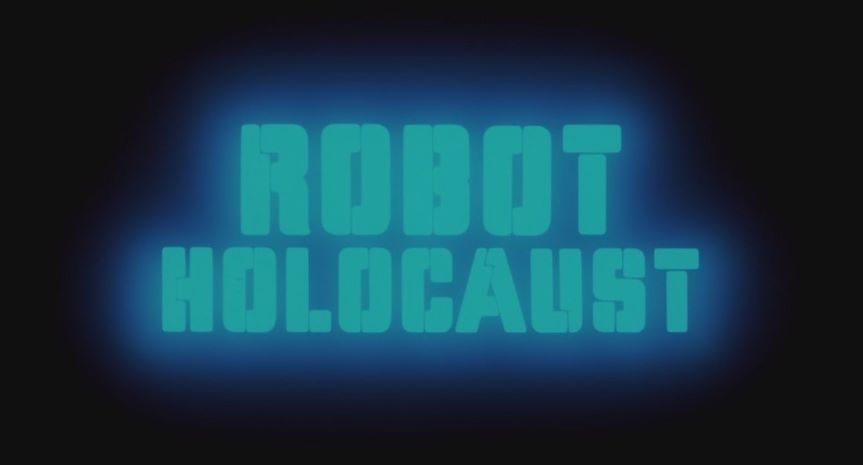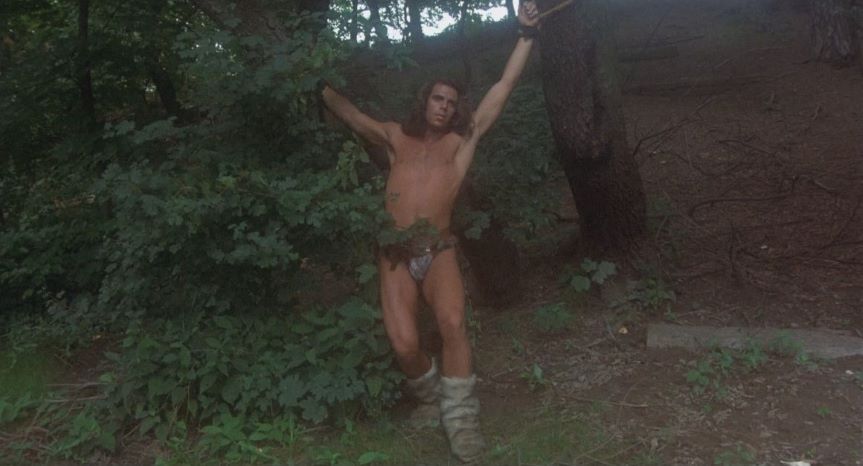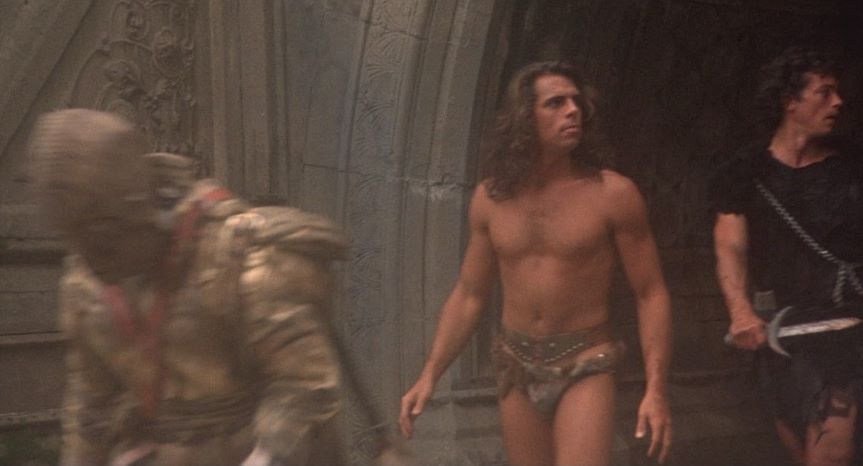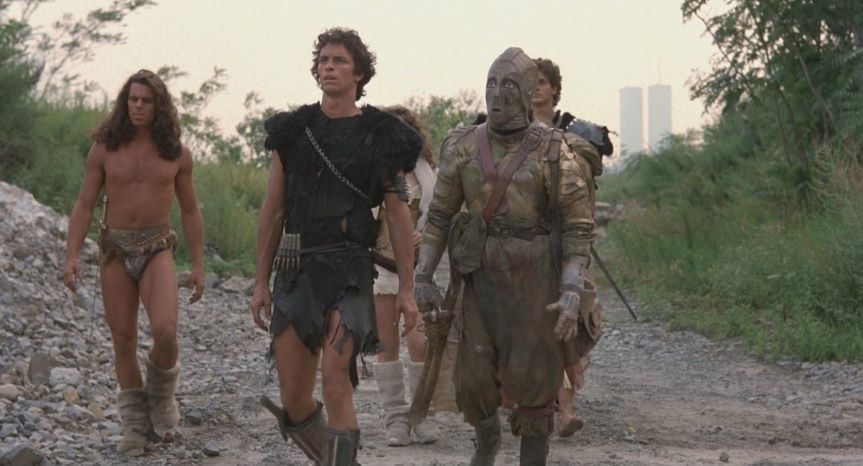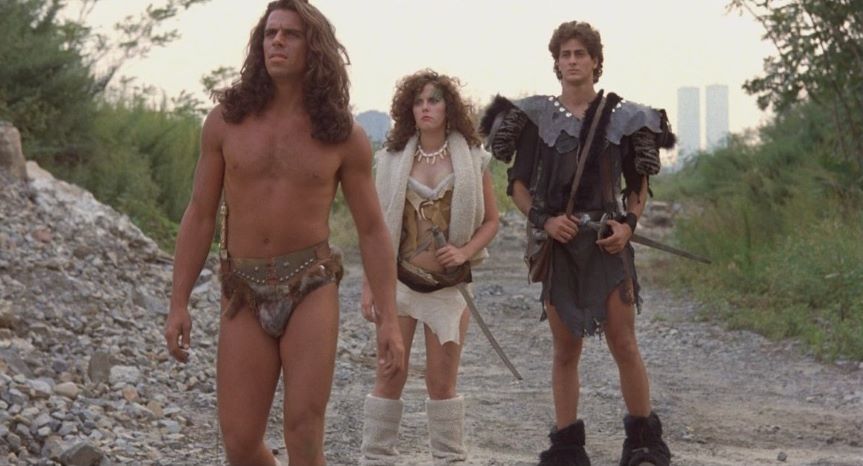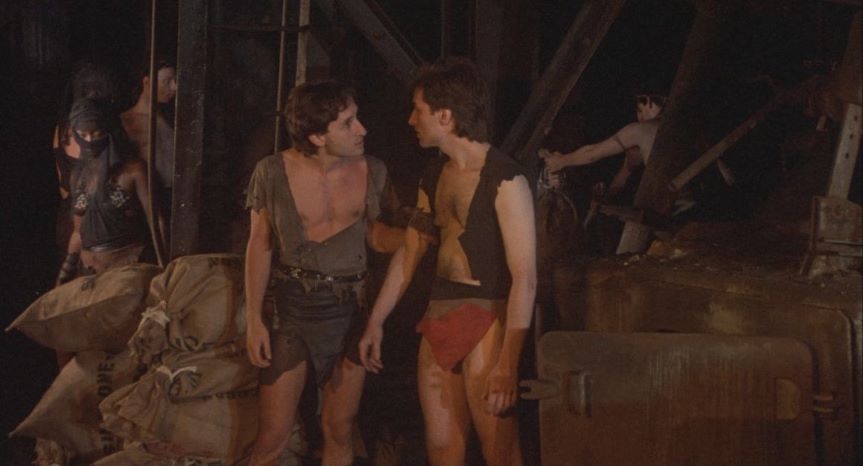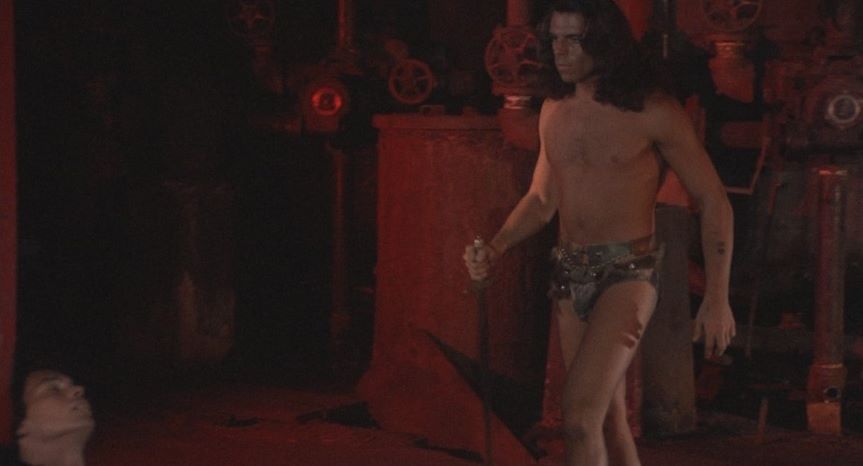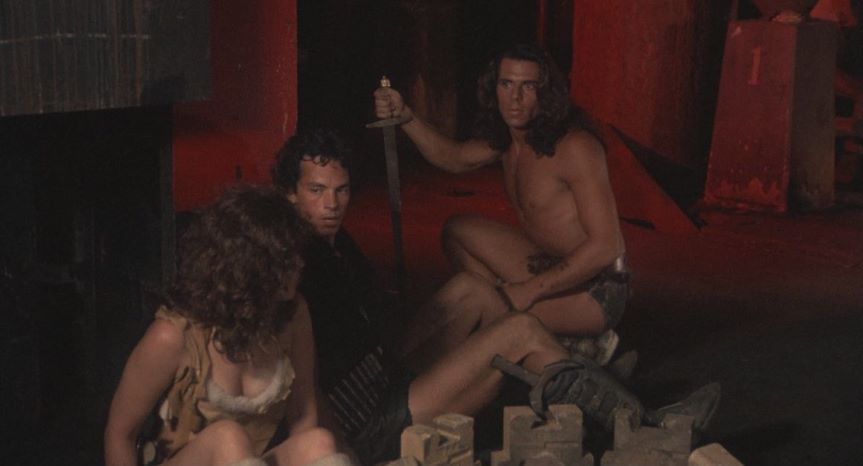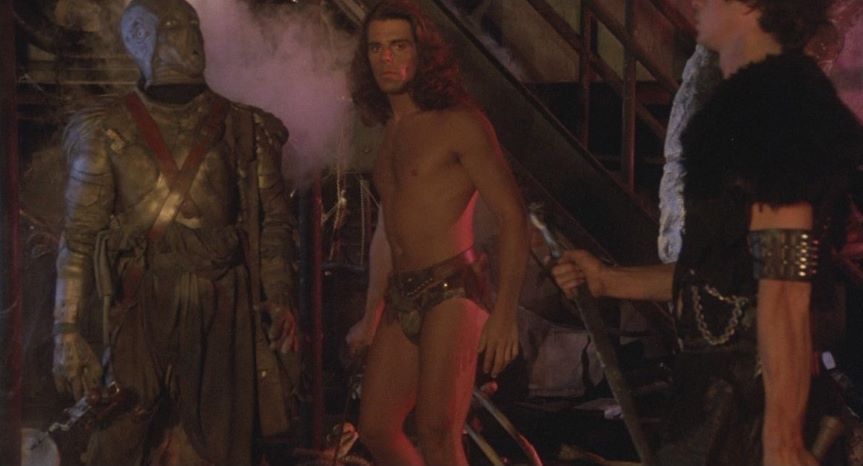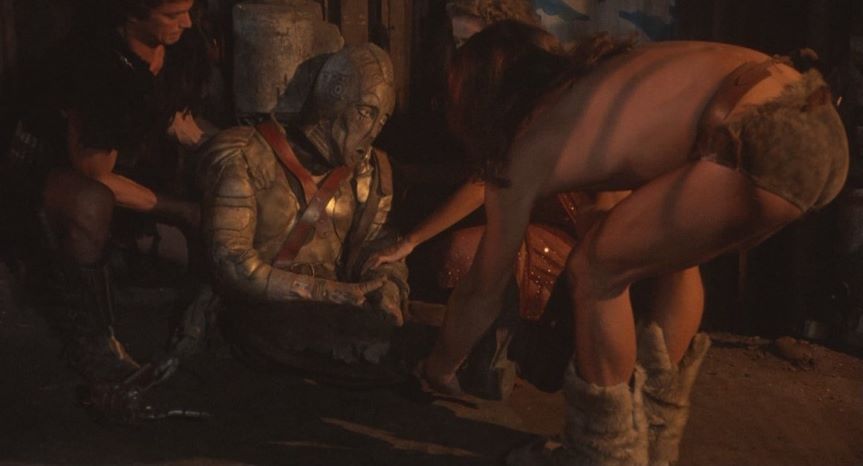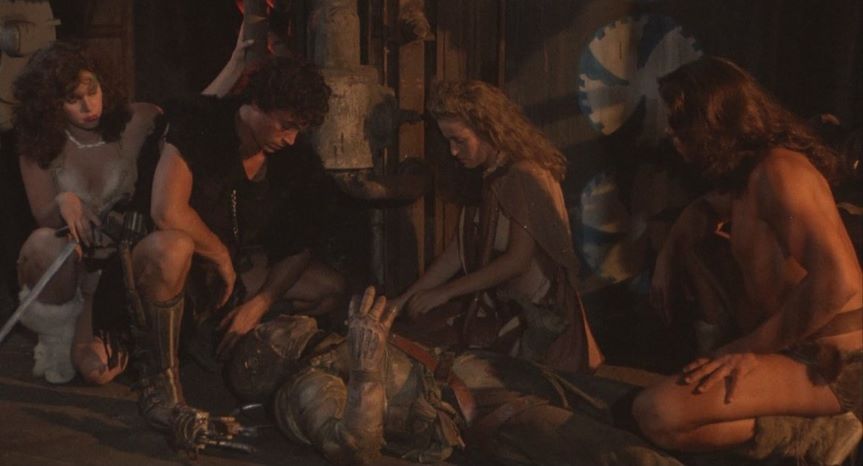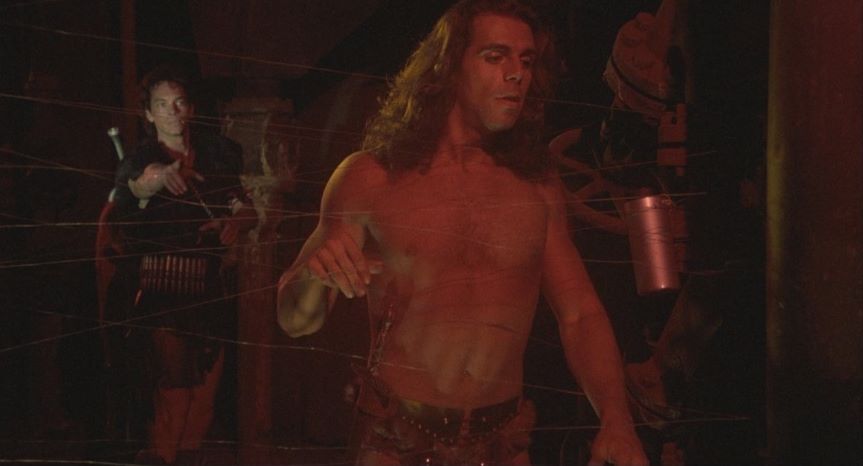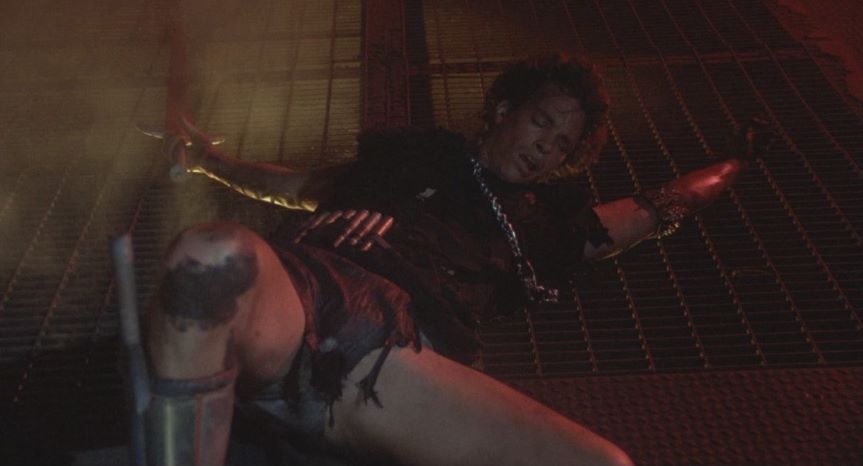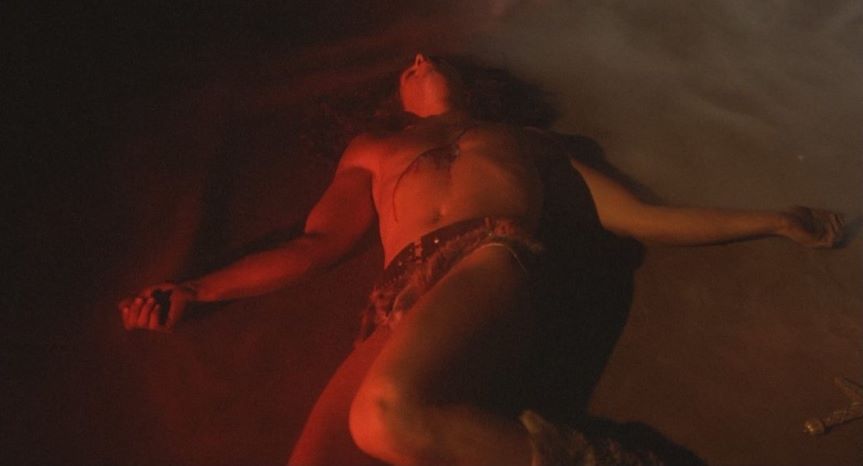 screenshots / Robot Holocaust / 1987 Orion Pictures Corporation

This post-apocalyptic sci-fi film was written and directed by Tim Kincaid (also known as adult film director Joe Gage).
Released direct-to-video in the United States by Wizard Video. In 1990 it would be featured as episode 10 of the 2nd season of Mystery Science Theater 3000.
In the role of Kai (a mute warrior) is Andrew Howarth, whose physical appearance resembles that of actor Joe Lara who played Tarzan on television in Tarzan In Manhattan (1989) and Tarzan the Epic Adventures (1996-97).