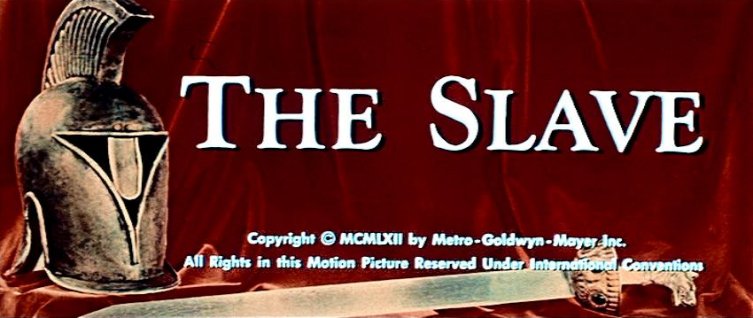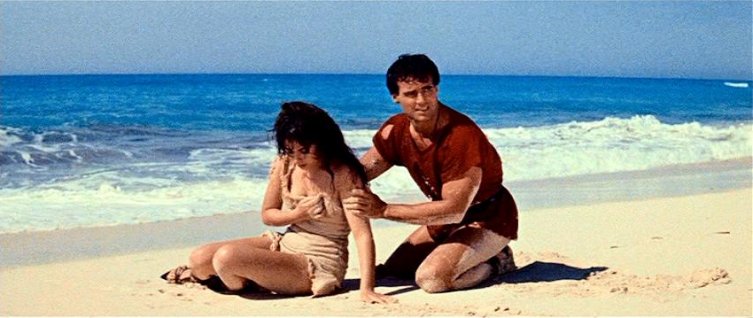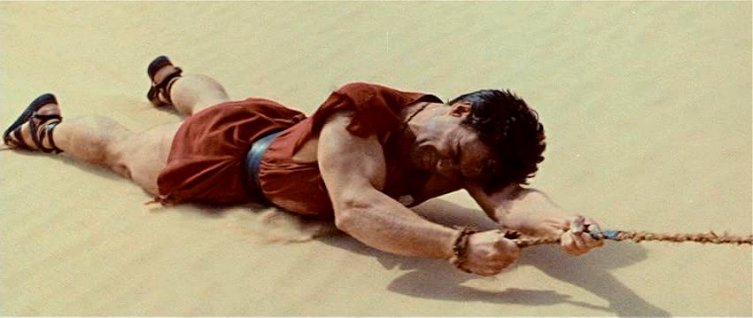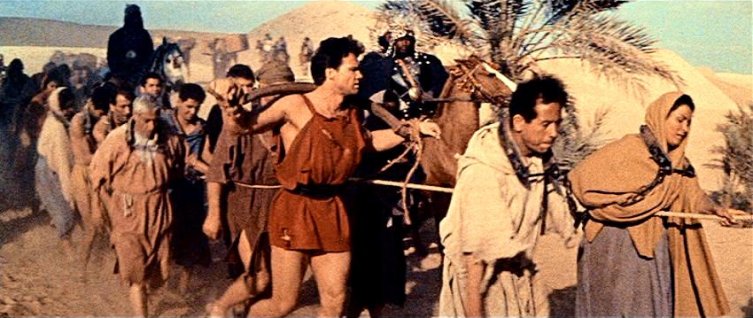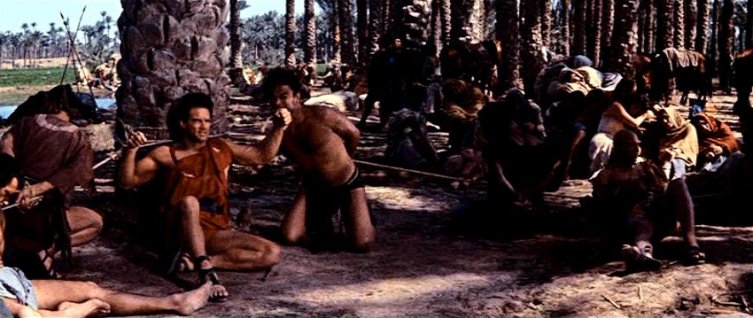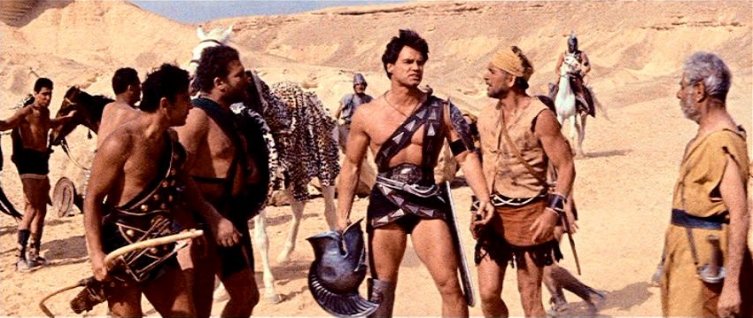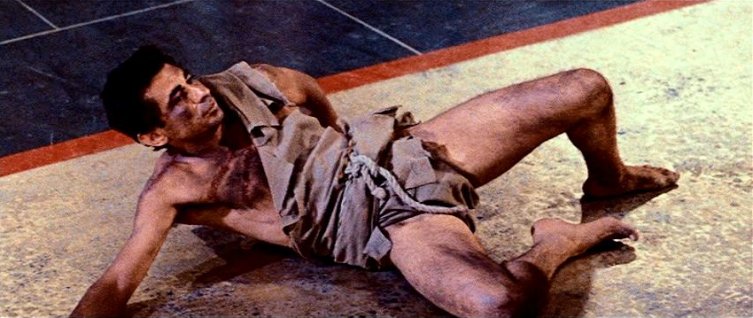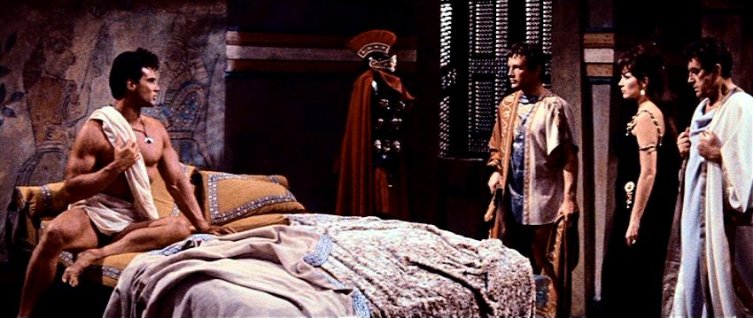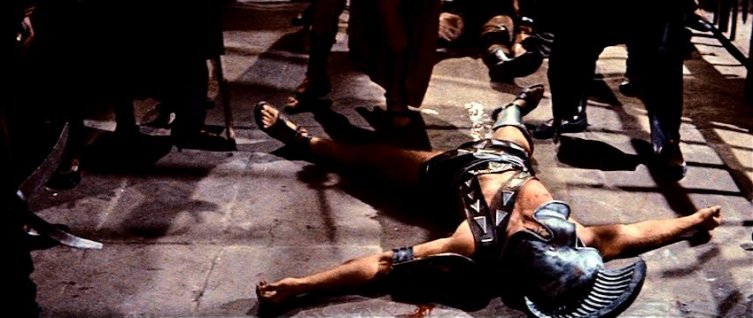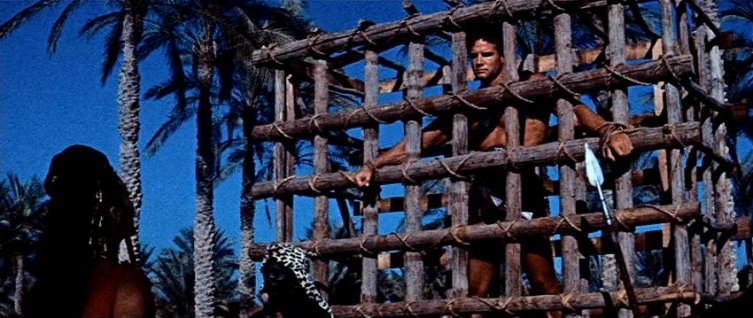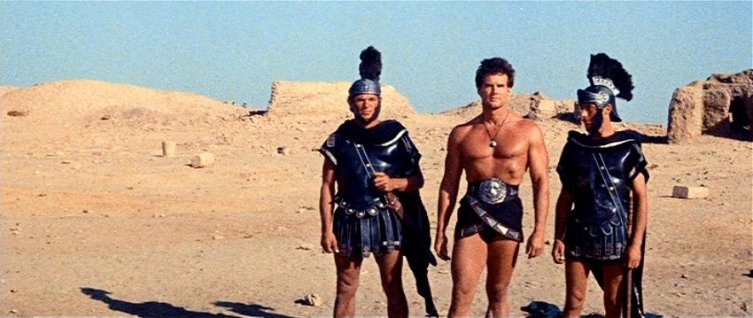 screenshots / The Slave / 1962 Metro-Goldwyn-Mayer

Steve Reeves is cast as Randus, the son of Spartacus, in this sword-and-sandal epic. After discovering that he is the son of Spartacus, Randus by day is an officer of Julius Caesar. By night he wears the helmet and wields the sword of his father, leaving a scrawled "S" as a symbol of his fight to free slaves. Filmed on location between Rome and Cairo, the movie is considered to be an unofficial sequel to 1962's Spartacus.
Steve Reeves passed in 2000 at the age of 74.