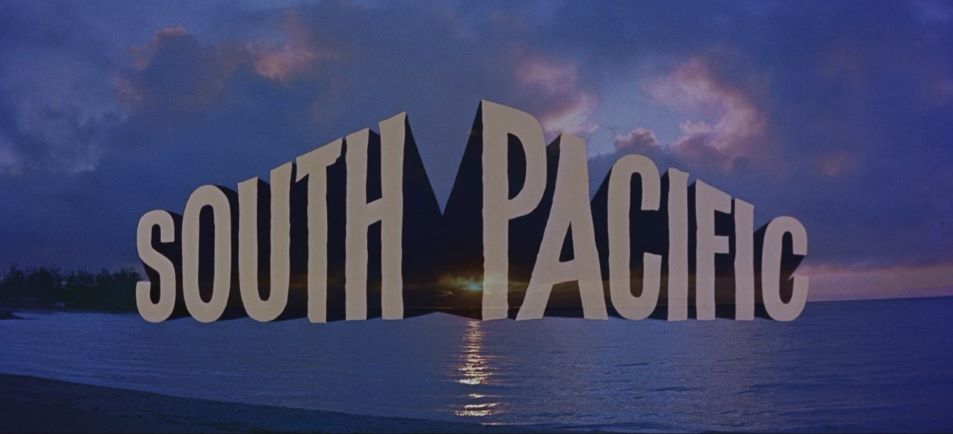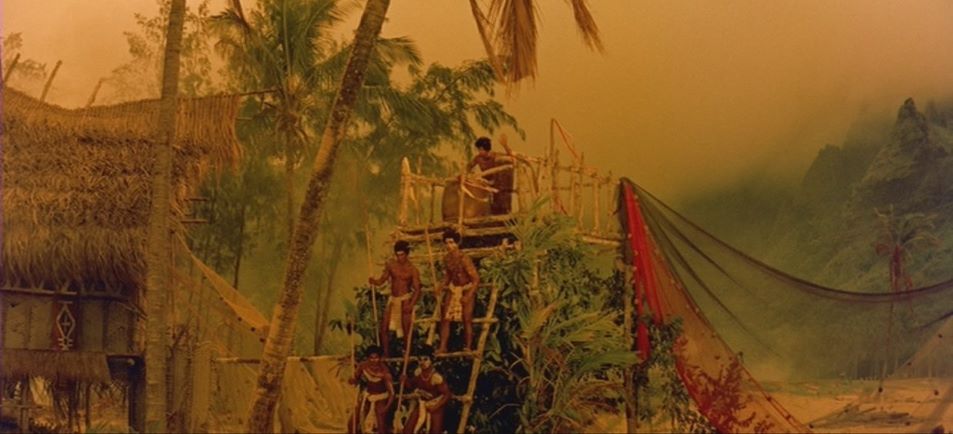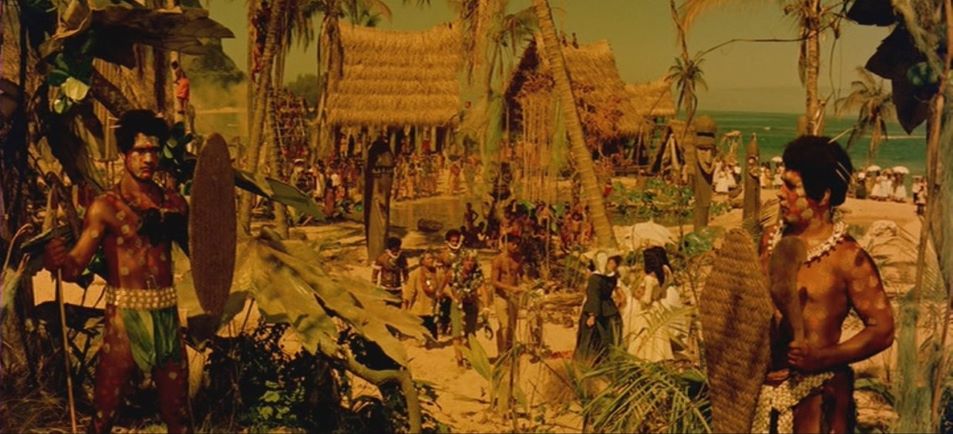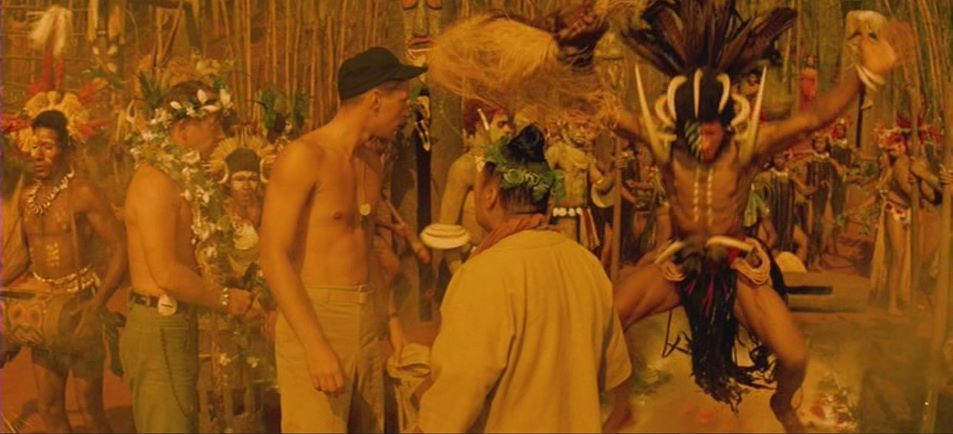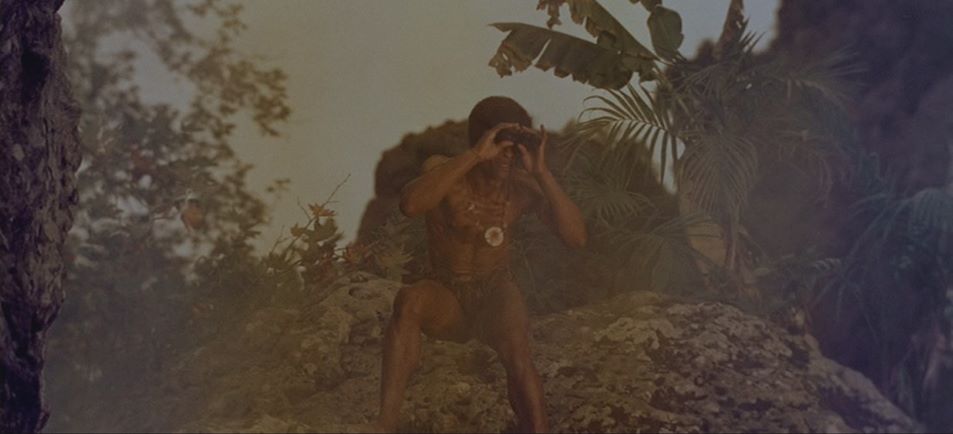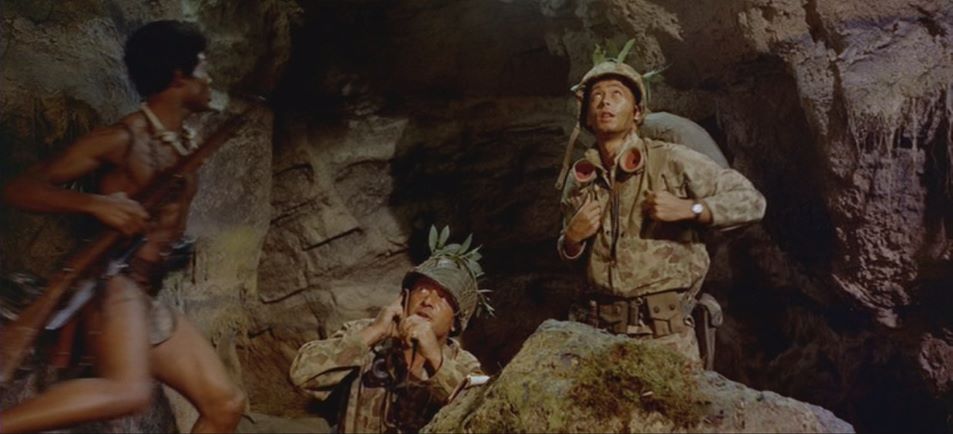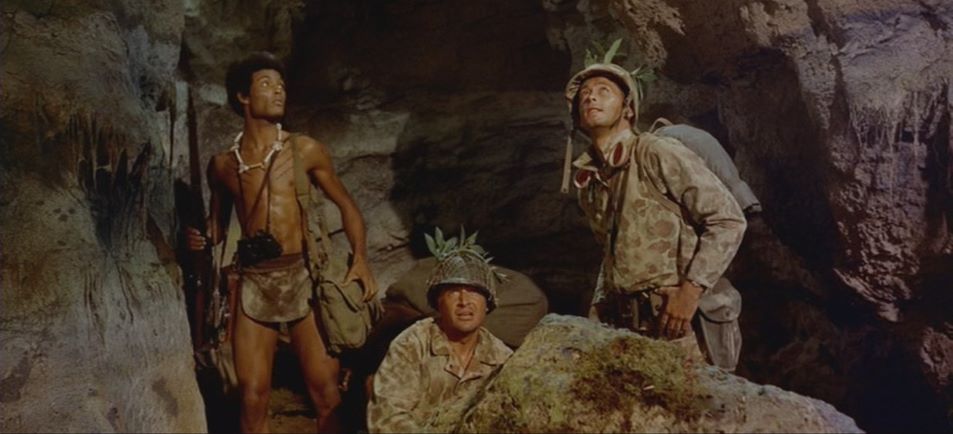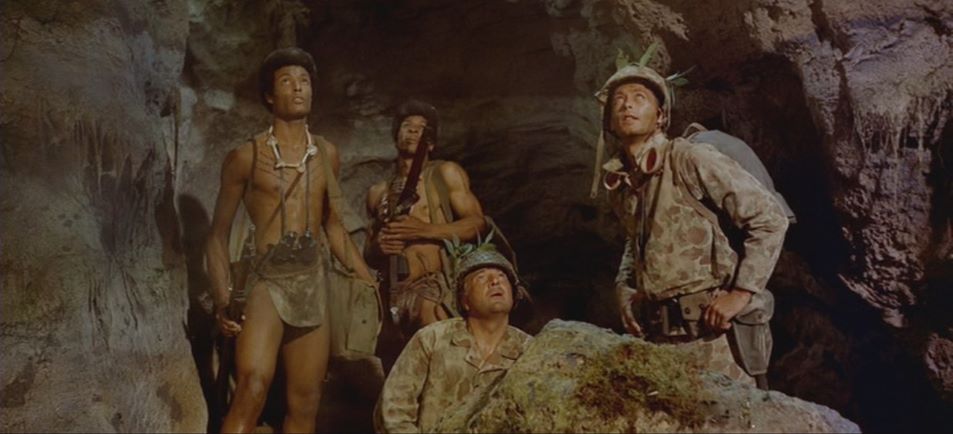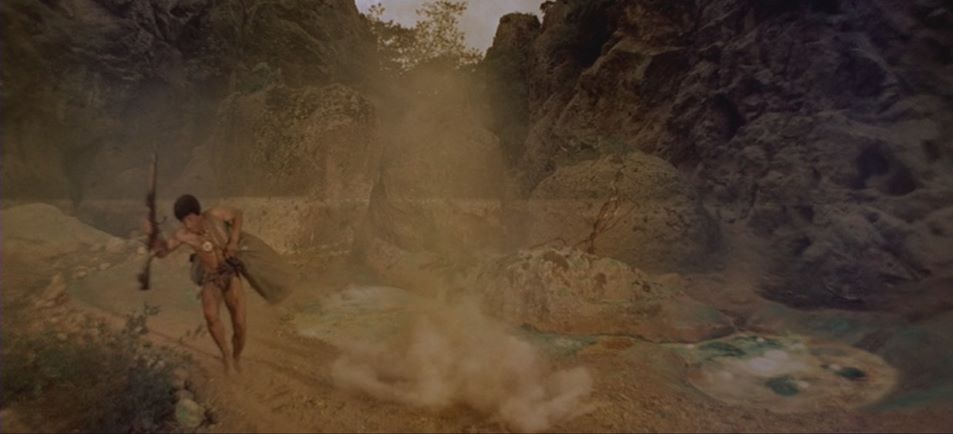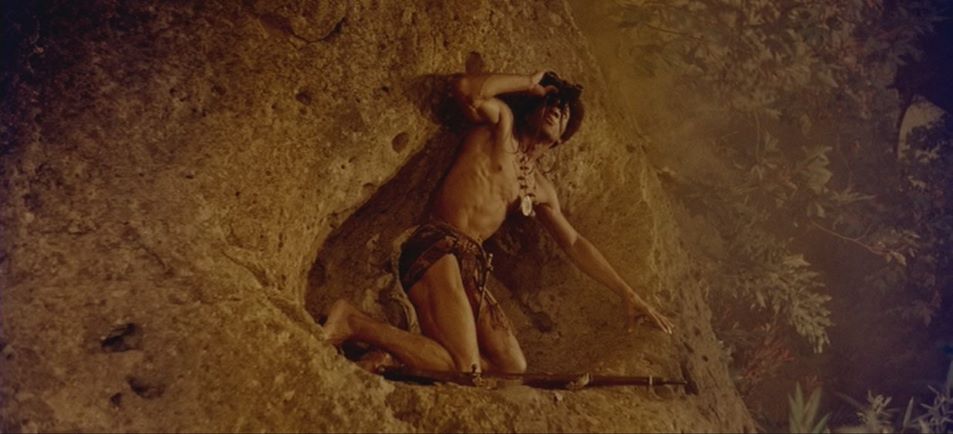 screenshots / South Pacific (road show version / 1958 20th Century-Fox

Classic Rodgers & Hammerstein musical based on James A. Michener's 1947 short-story collection Tales of the South Pacific.
In the role of a co-pilot is bodybuilder Richard Harrison who would soon go on to fame as a star of sword and sandal films, including The Invincible Gladiator (1961) and Messalina vs. the Son of Hercules (1964).
Cast as a ceremonial dancer is Archie Savage, who later had roles in 1964's Ape Man of the Jungle and 1967's Gungala, the Virgin of the Jungle. On televison he was seen in episodes of Ramar of the Jungle (1953) and Jungle Jim (1955). Archie Savage passed in 2003 at the age of 88.
Filming locations include Kaua'i, Hawaii and Moorea, French Polynesia.