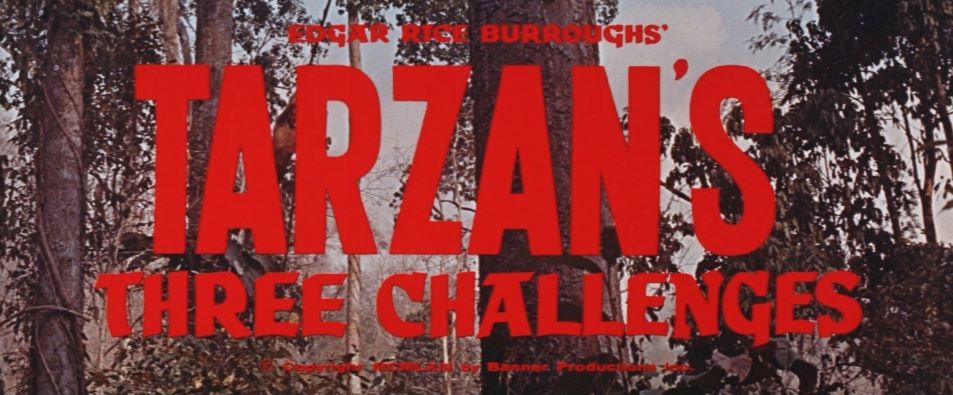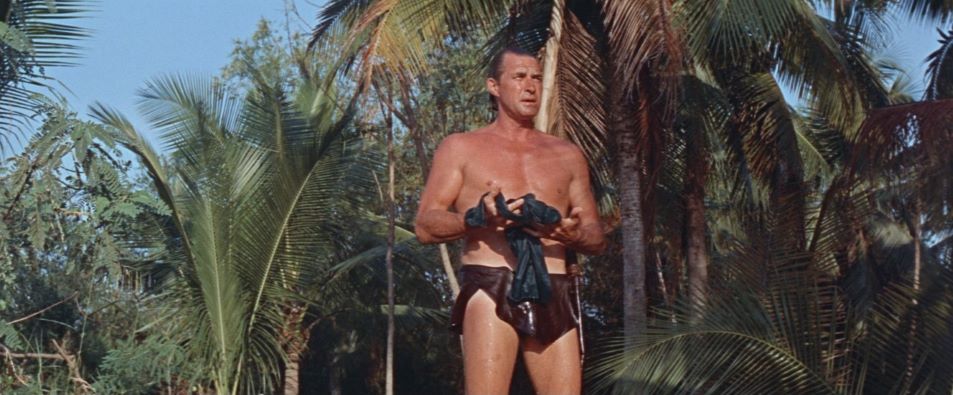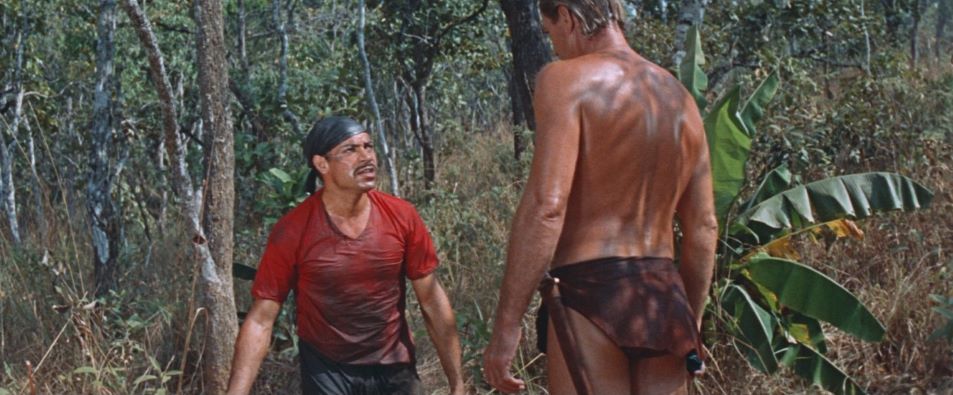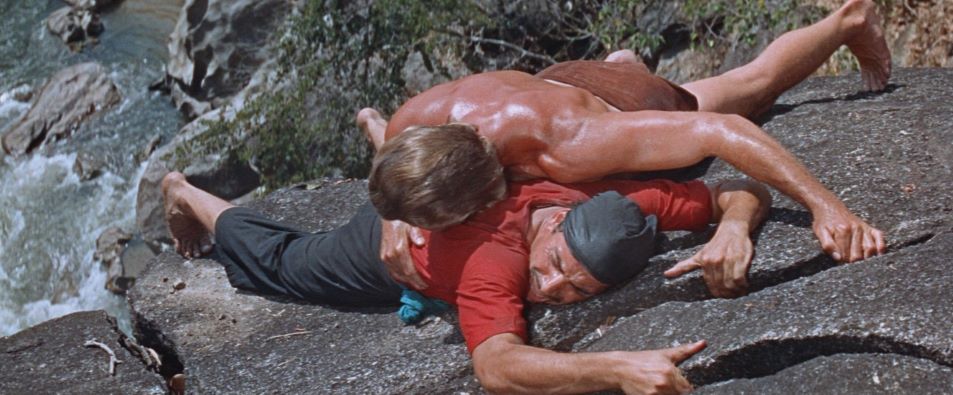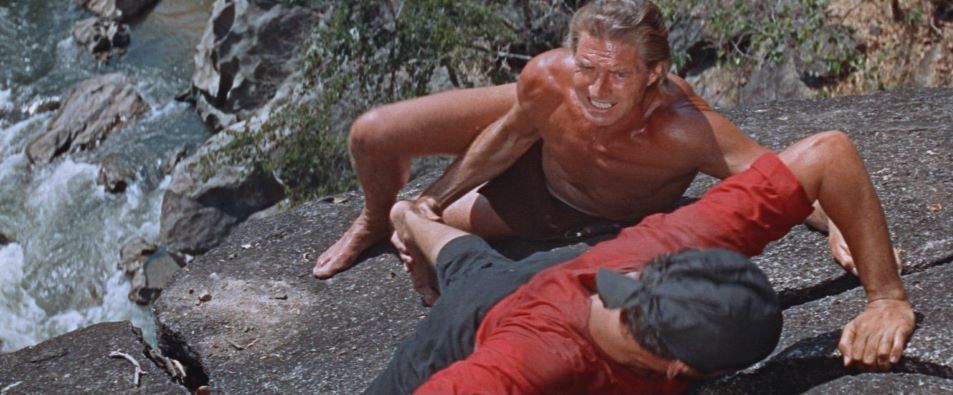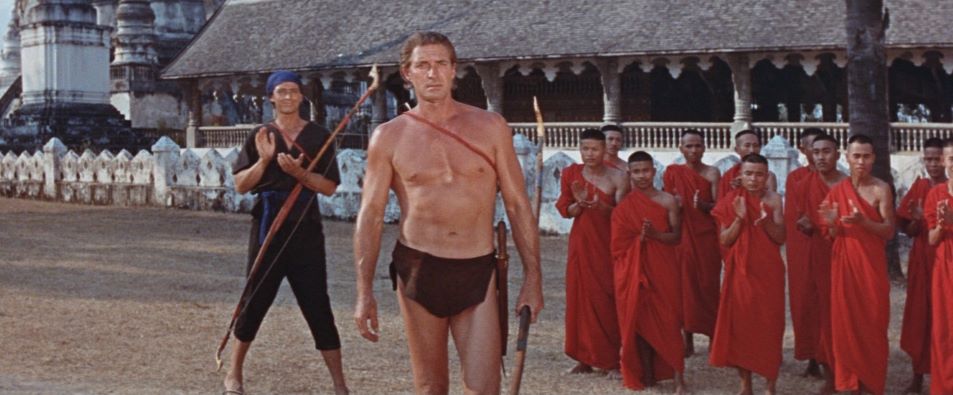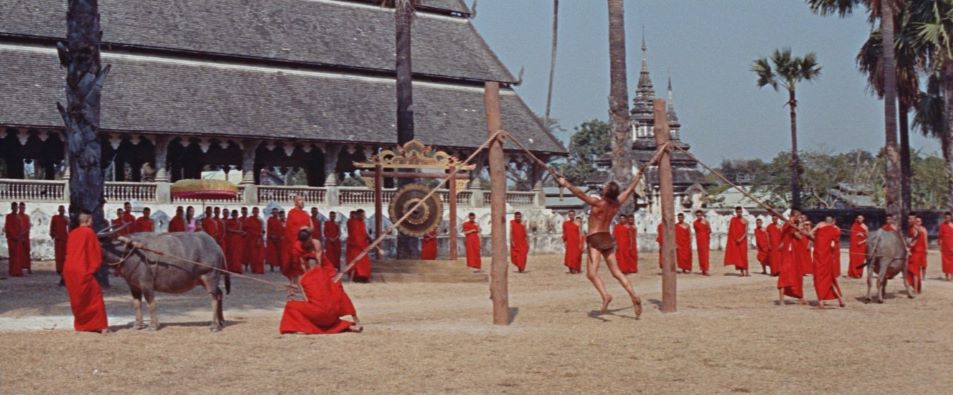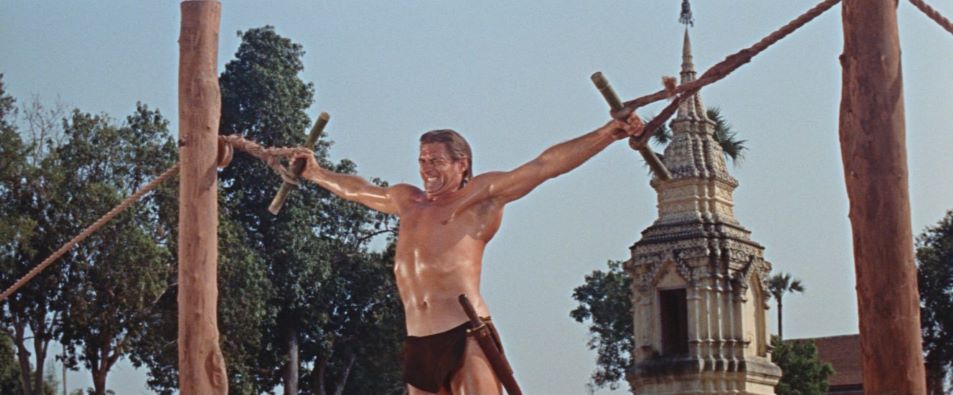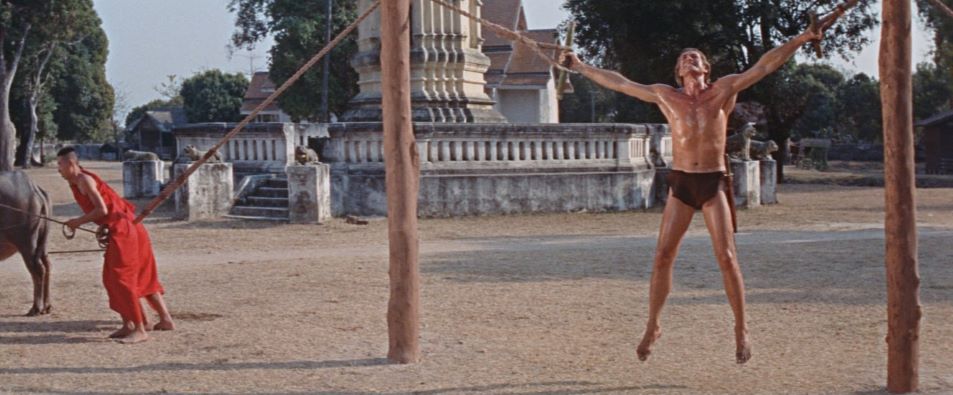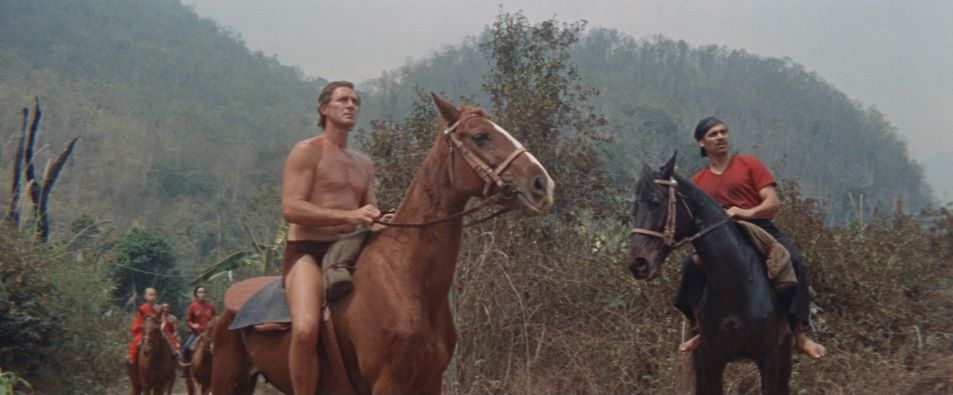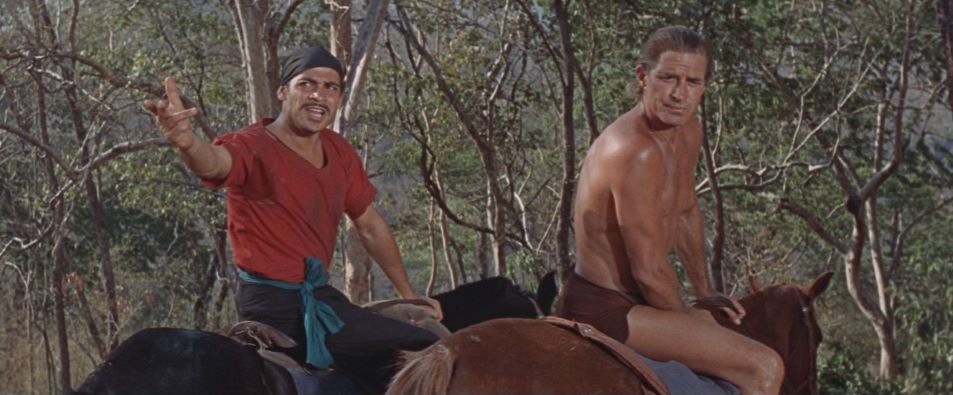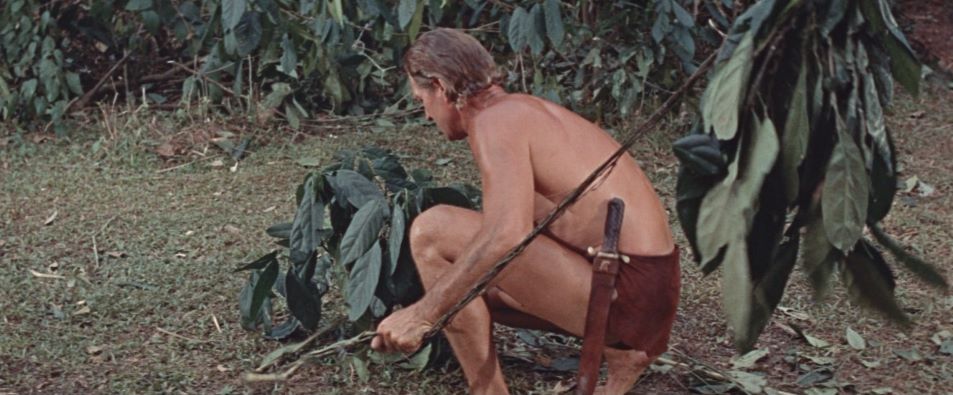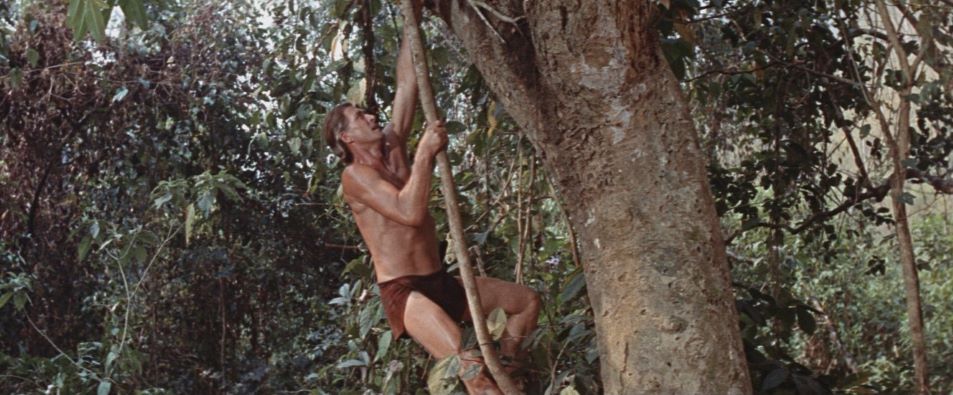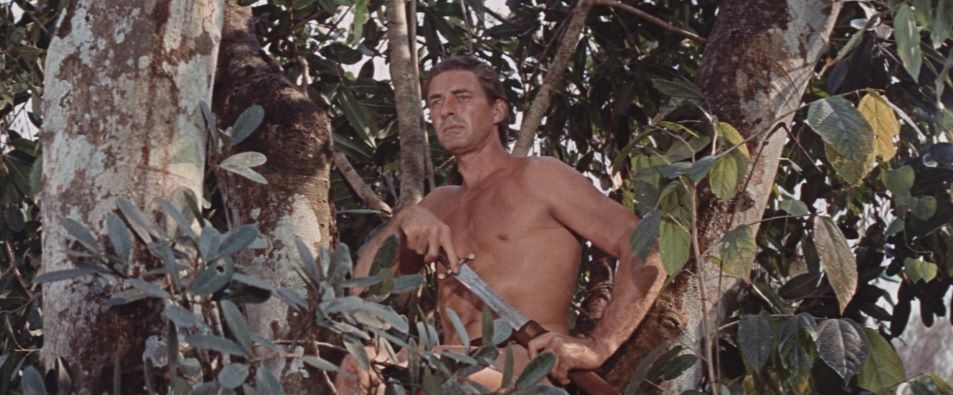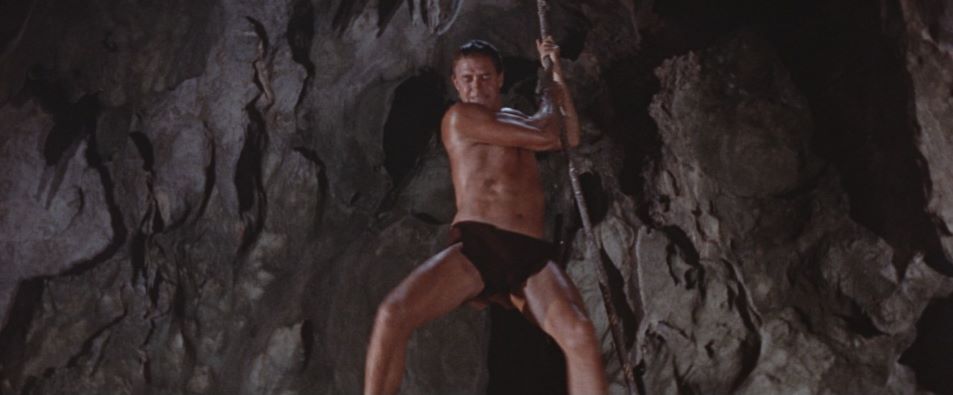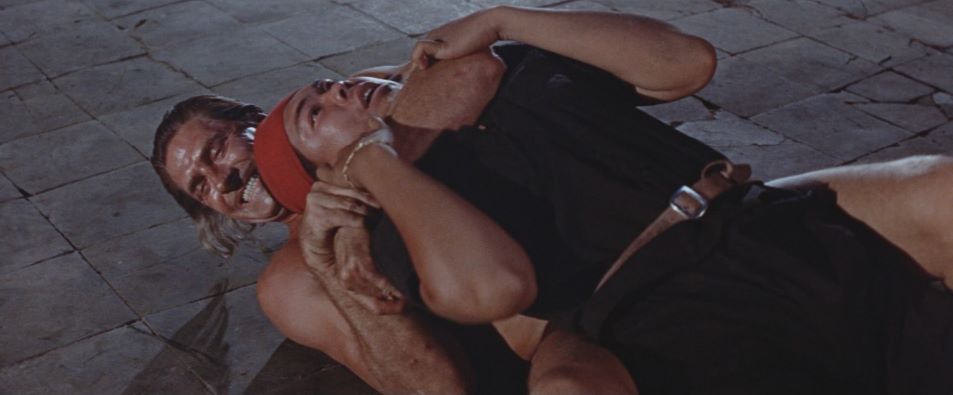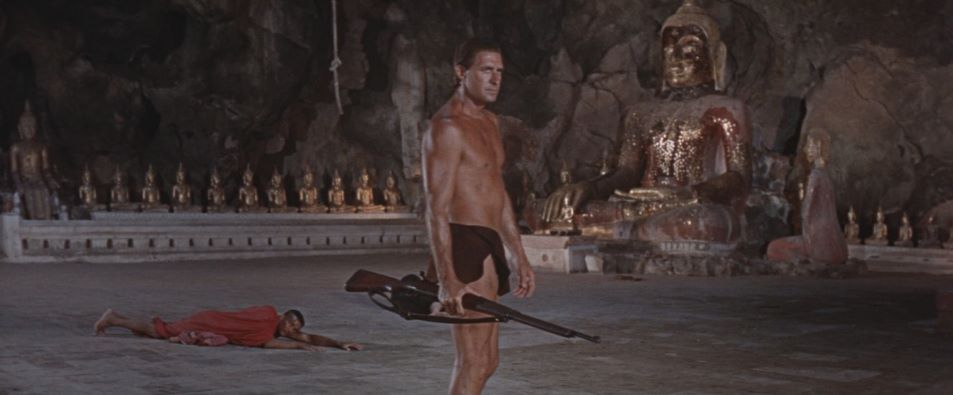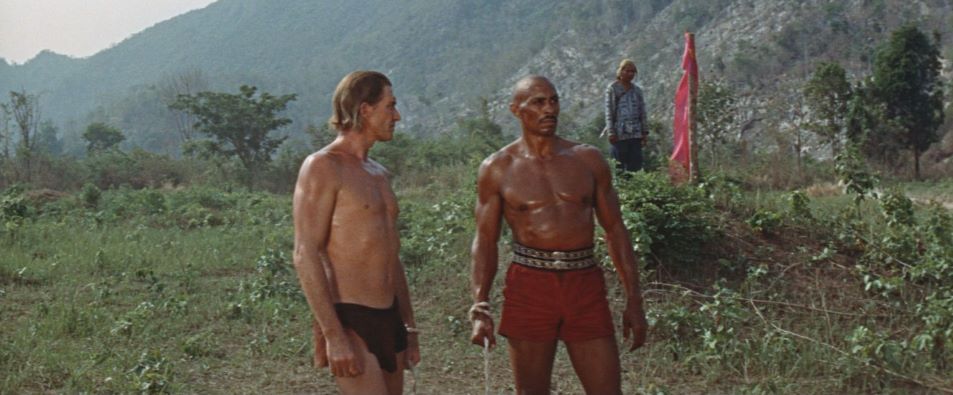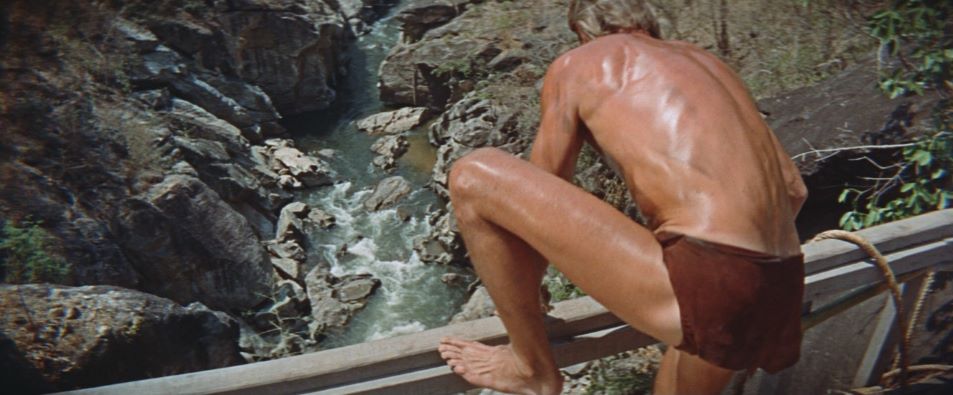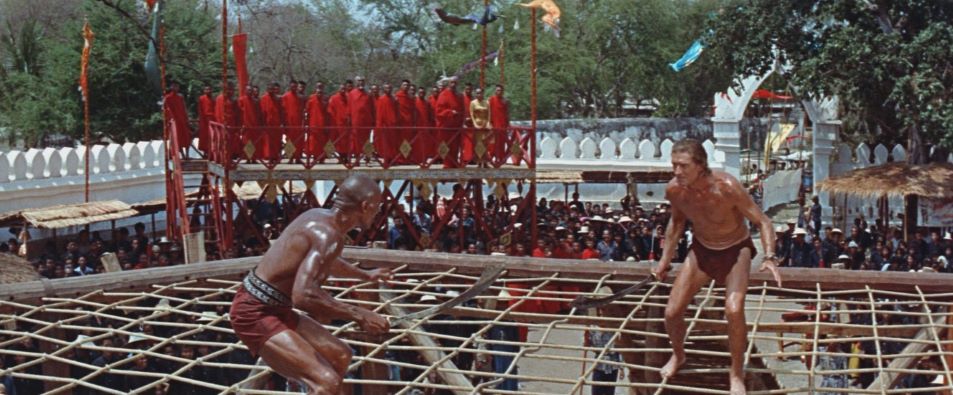 screenshots / Tarzan's Three Challenges / 1963 Metro-Goldwyn-Mayer

Jock Mahoney's second and final time in the Tarzan loincloth finds the jungle hero in Asia to protect a young heir to a throne from a warlord, played by Woody Strode (Tarzan's Fight for Life). Filmed on location in Thailand, some scenes were shot in the Temple of Buddha's Footprint, the first film ever allowed to do so. Cast and crew were required to removed their shoes and film in almost total silence.
During production Jock Mahoney contracted dysentery and dengue fever, becoming so ill that his weight went from 220 pounds to 175.
In the role of Khan, actor Woody Strode previously appeared as the villian Ramo in 1958's Tarzan's Fight for Life starring Gordon Scott. He also made appearnces in the Bomba films African Treasure (1952) and The Lion Hunters (1951).
At the age of 44, Mahoney was the oldest actor to portray the apeman on the screen. He would later make three guest appearances on the Ron Ely's Tarzan TV series and was stunt coordinator for Miles O'Keeffe on 1981's Tarzan the Ape Man.
Jock Mahoney passed in 1989 at the age of 70.