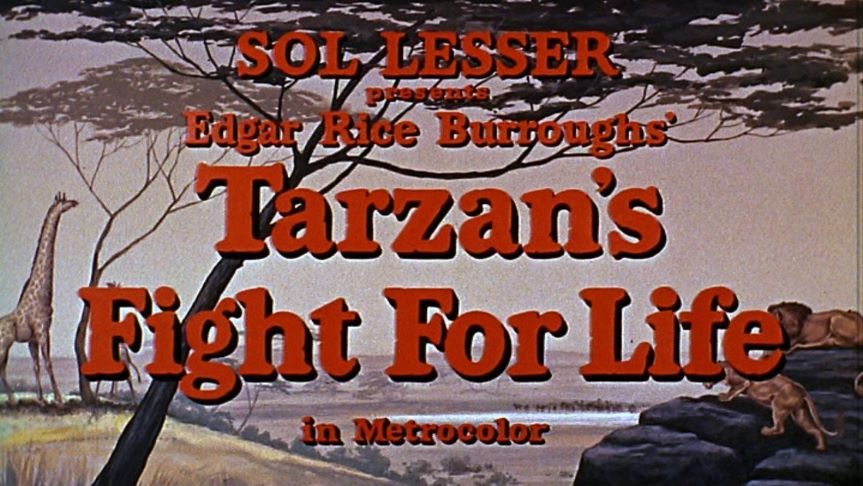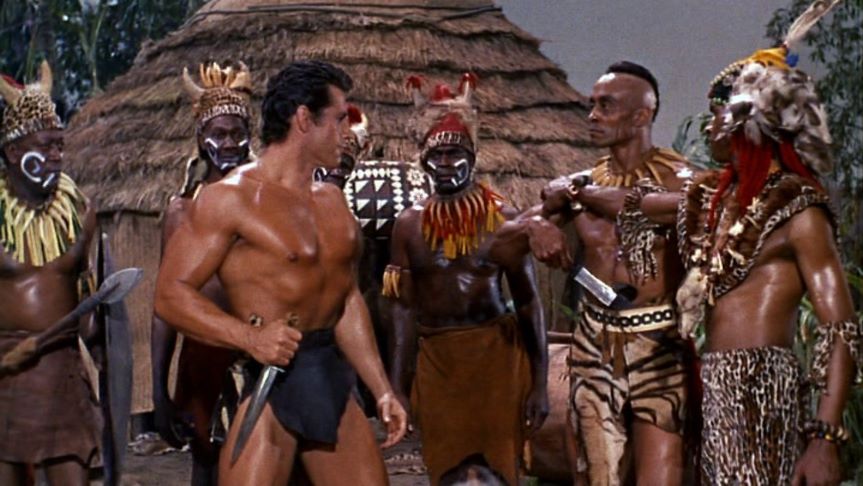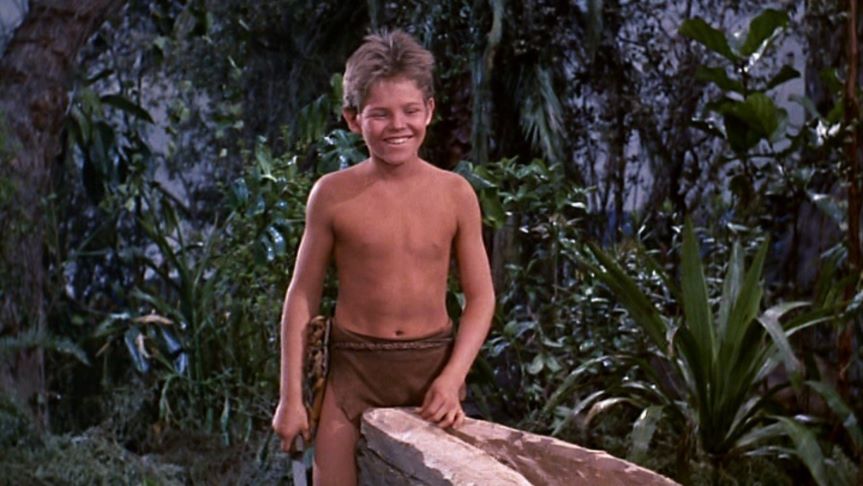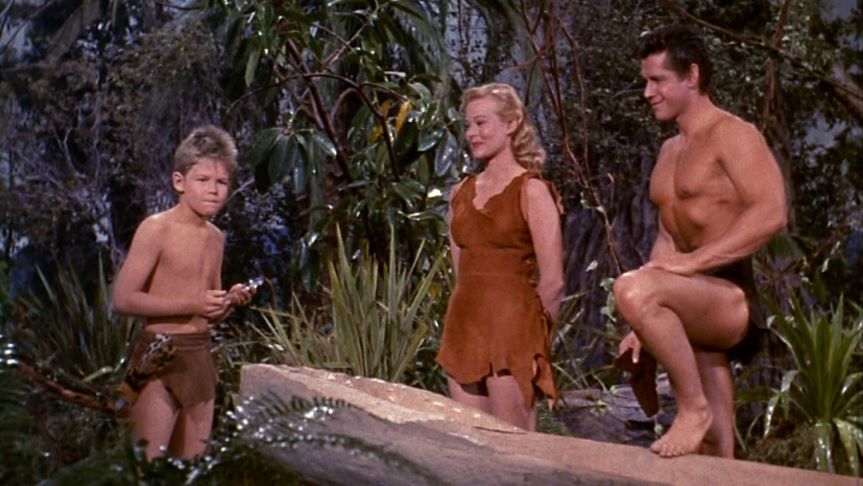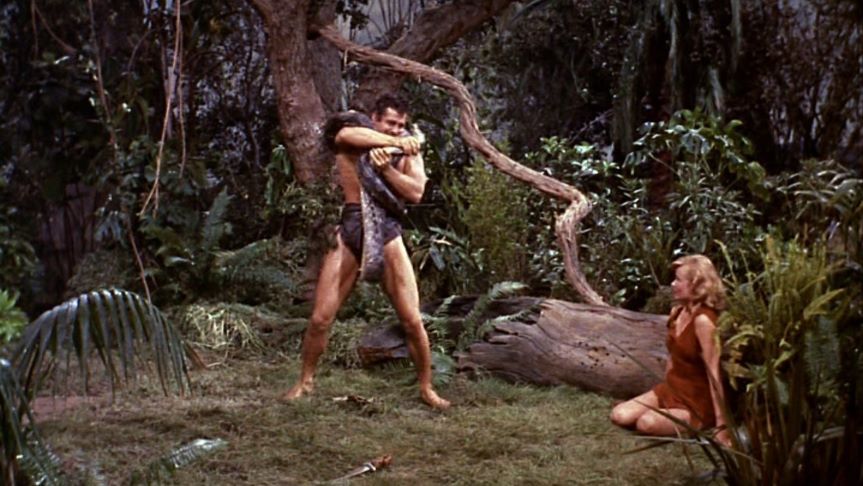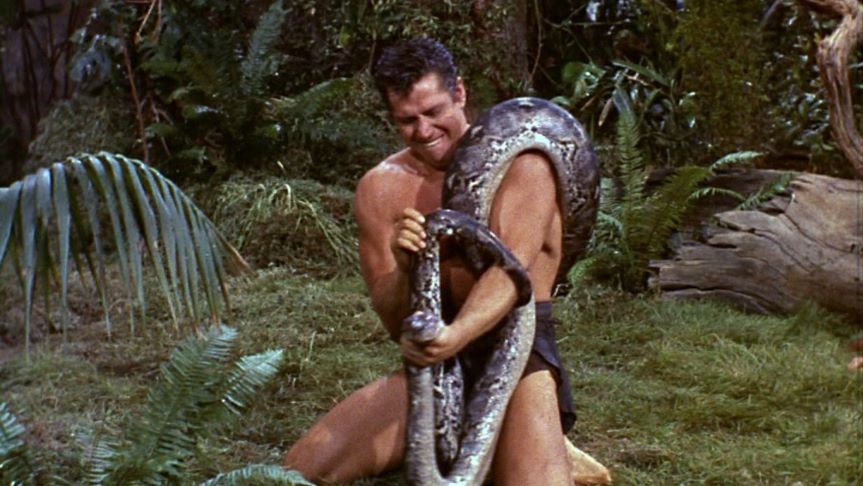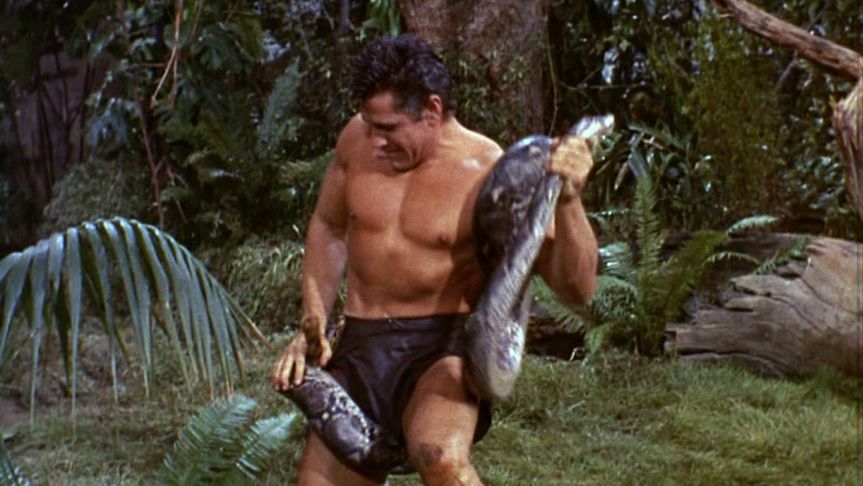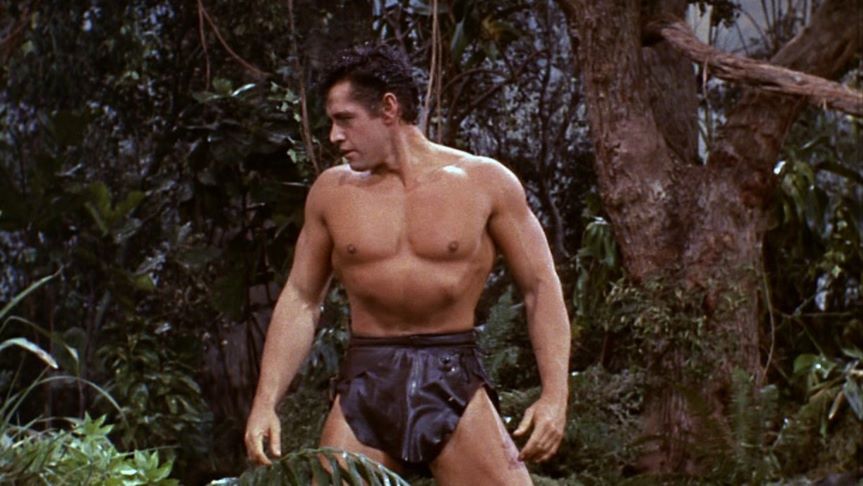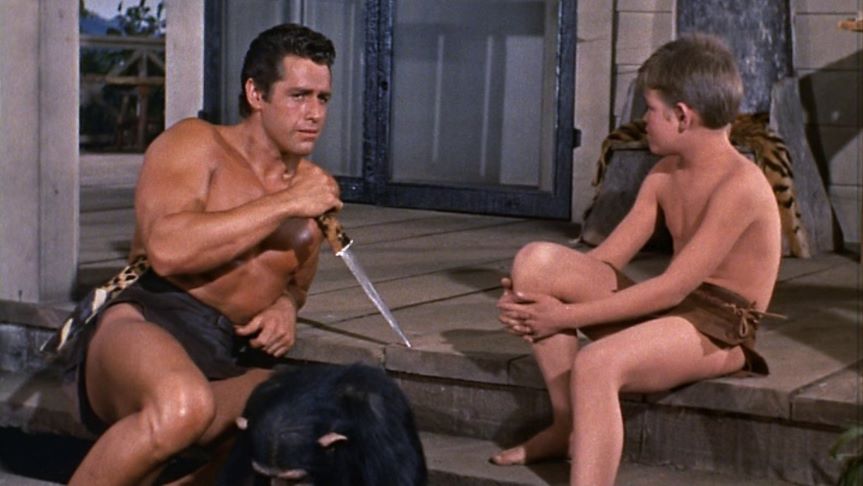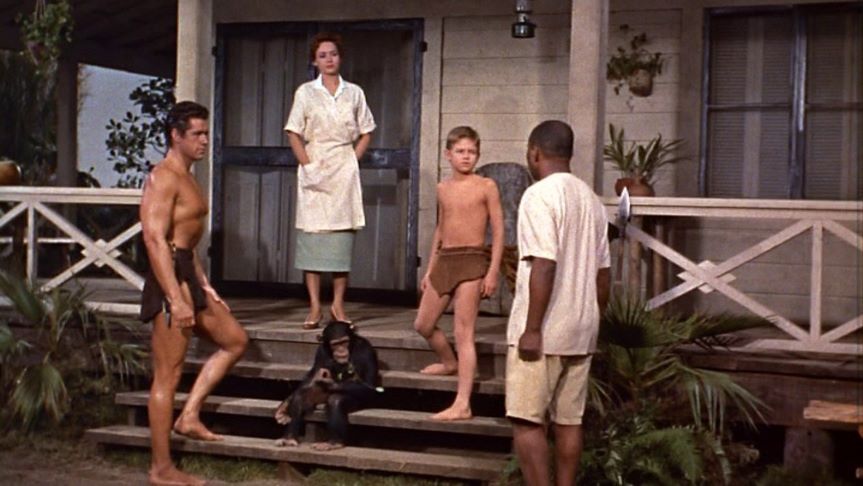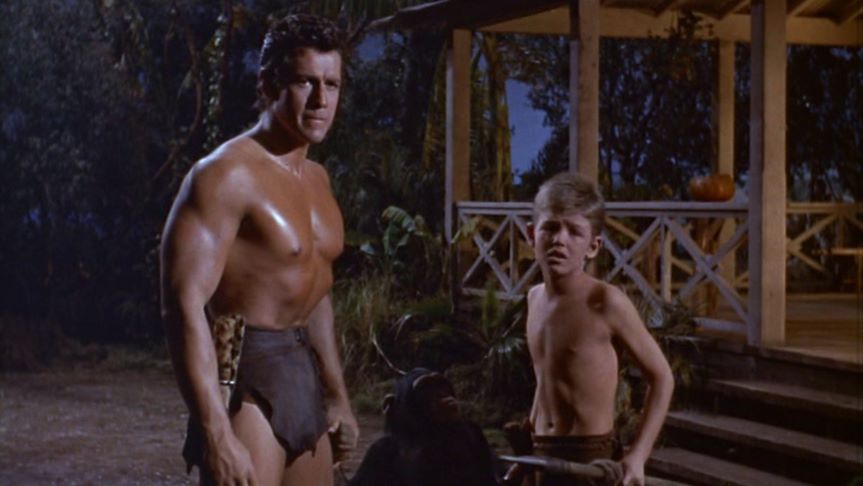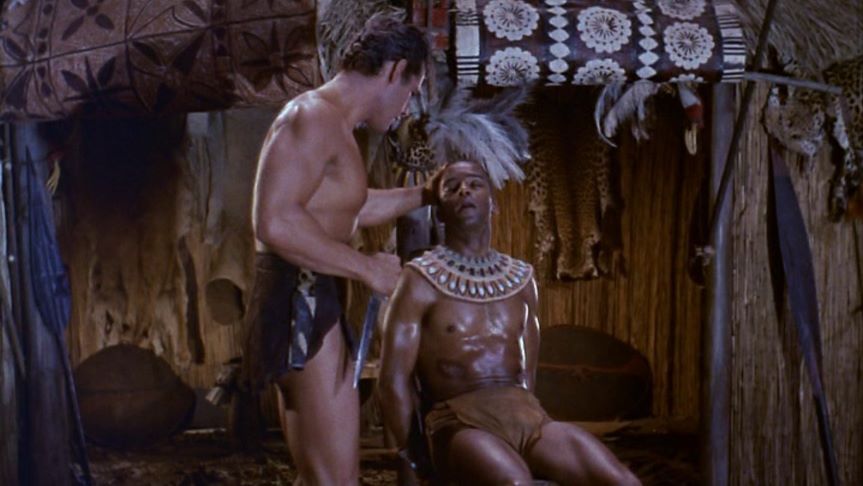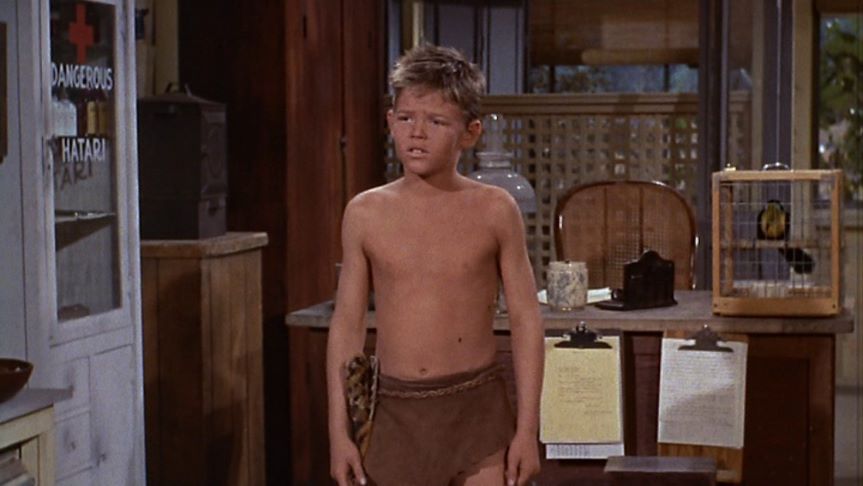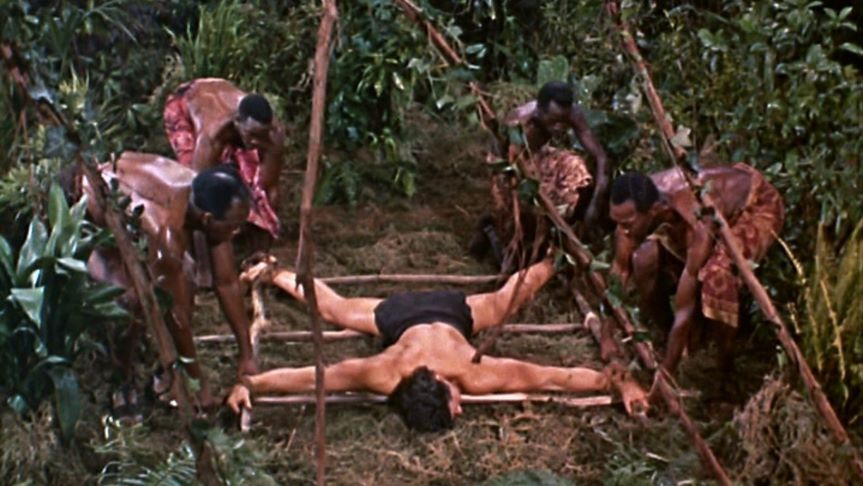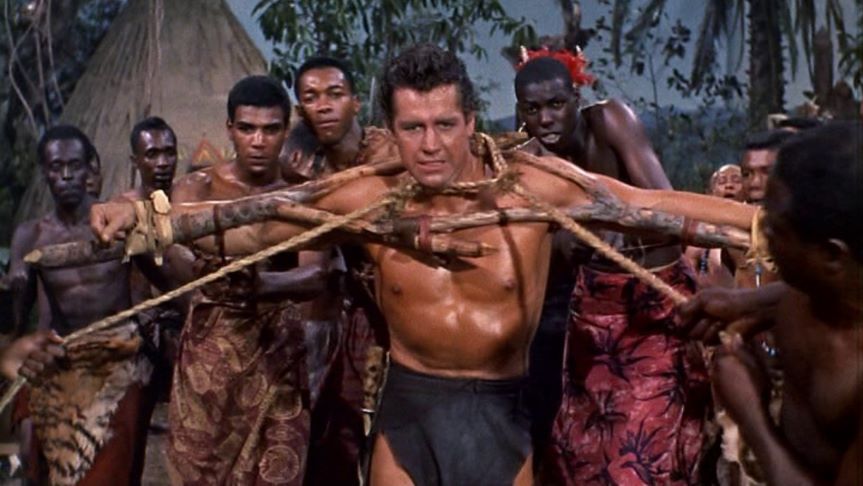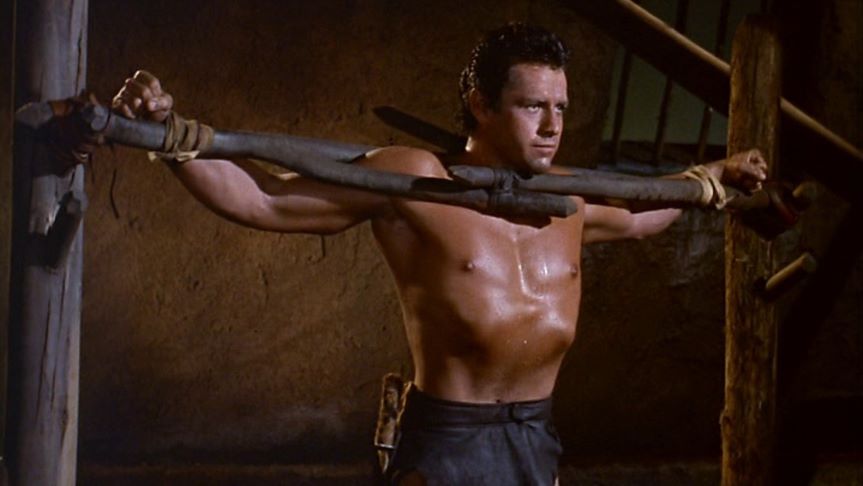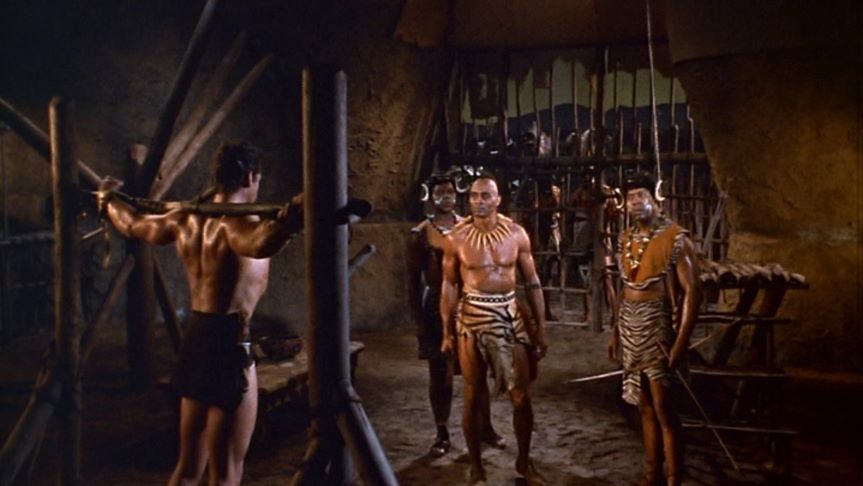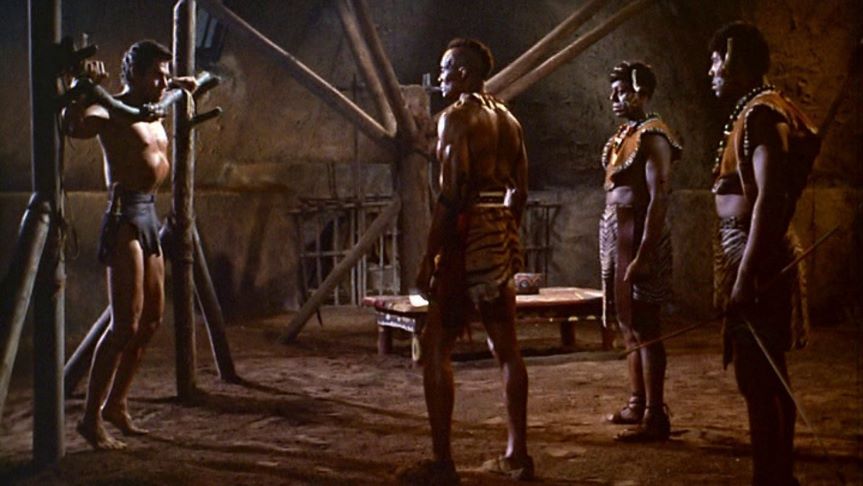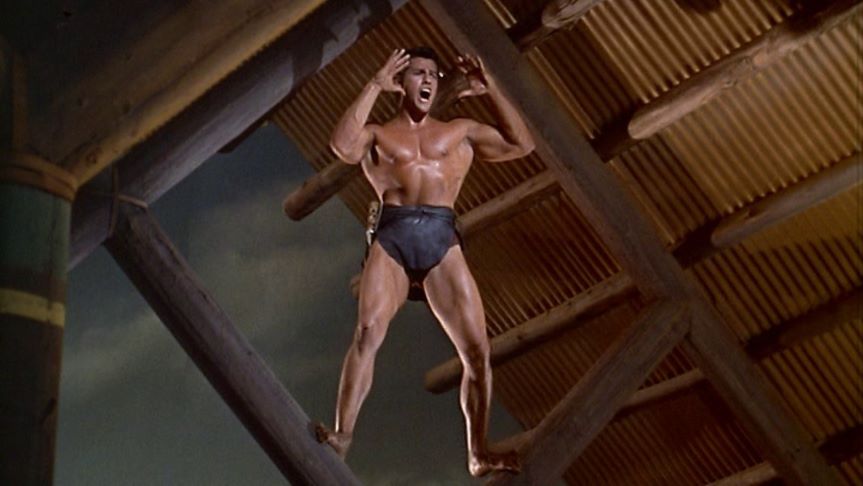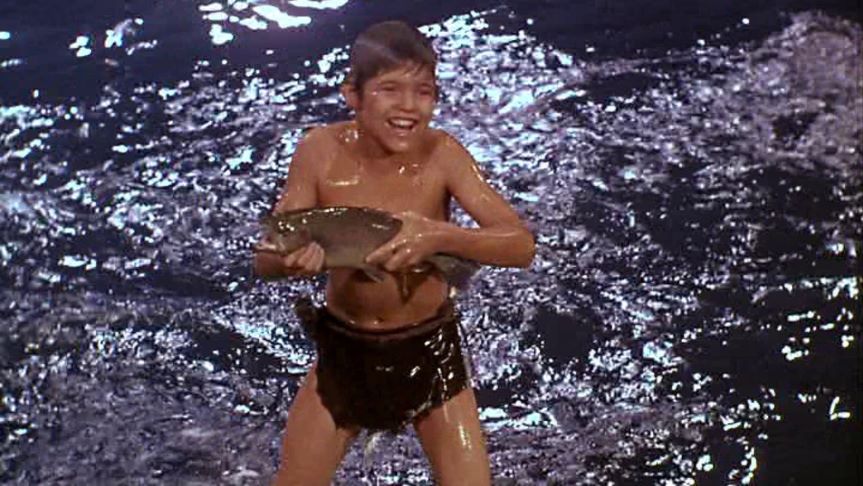 screenshots / Tarzan's Fight for Life / 1958 Metro-Goldwyn-Mayer

This was Gordon Scott's third screen appearance in the loincloth and the second Tarzan movie to be released in color. Rickie Sorensen is introduced as Tartu, Tarzan's adopted son. Sorensen would reprise the role in the 3 episode unsold TV series which was later released as Tarzan and the Trappers. Actor Woody Strode is cast as Ramo and would in 1963 oppose Jock Mahoney in Tarzan's Three Challenges. Previously Strode had appeared in two Bomba the Jungle Boy films, The Lion Hunters (1951) and African Treasure (1952). Filming locations included Africa and Northern California's Hat Creek, Pit River, and Burney Falls.
An on screen blooper occurs in the snake fight scene. When Gordon Scott runs to save Jane from the reptile his knife can be seen falling out of it's sheath to the ground, but it is later restored during the fight when needed to kill the snake.
Released to theaters to commemorate the 40th Anniversary of 1918's Tarzan of the Apes starring Elmo Lincoln, this was the last Tarzan film to be produced by Sol Lesser before he handed the franchise to Sy Weintraub.
Sol Lesser passed in 1980 at the age of 90.