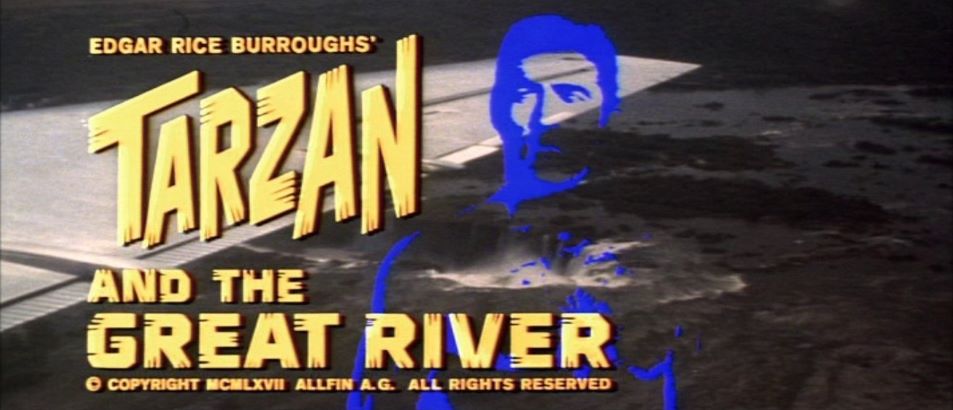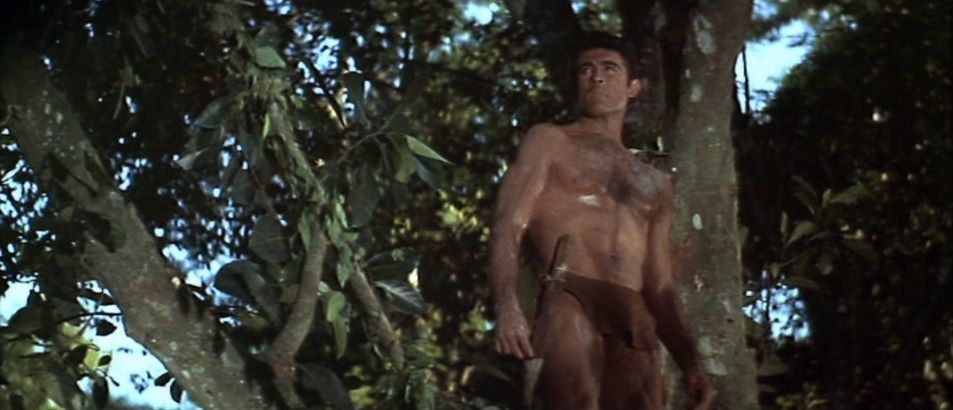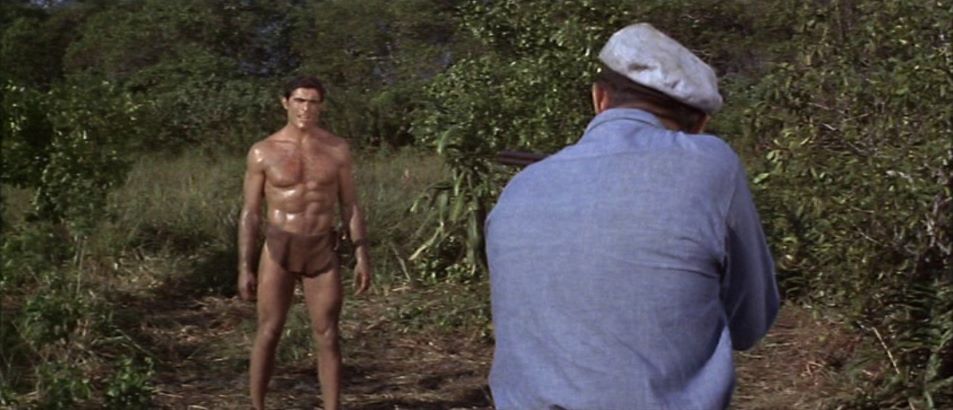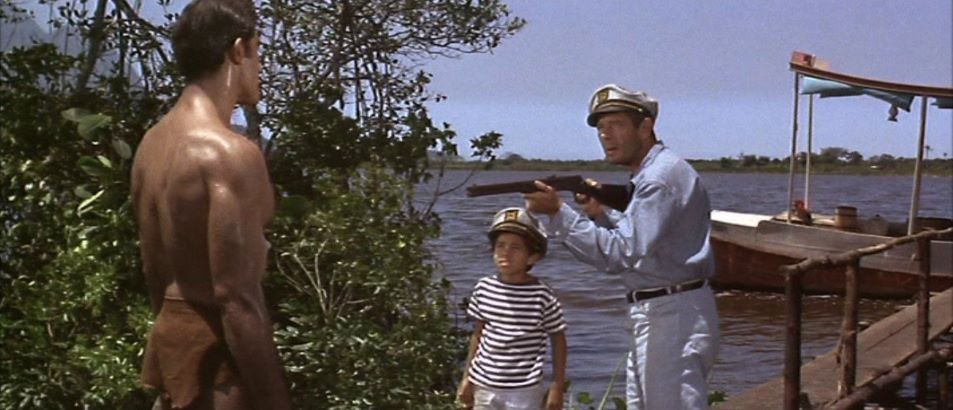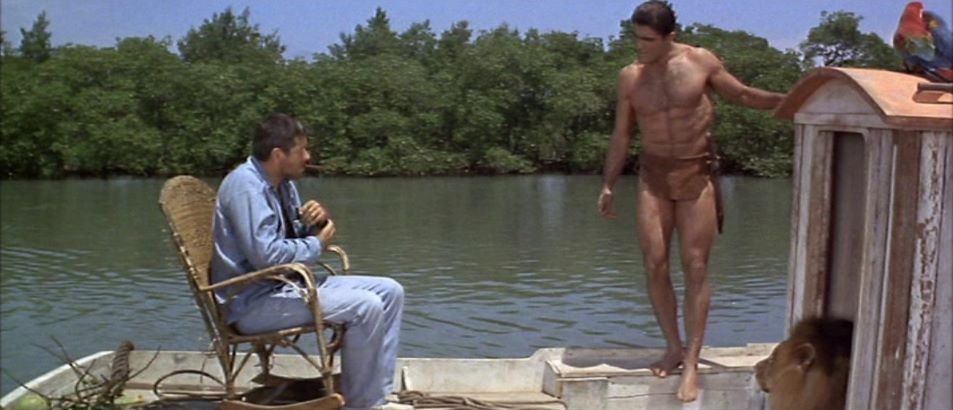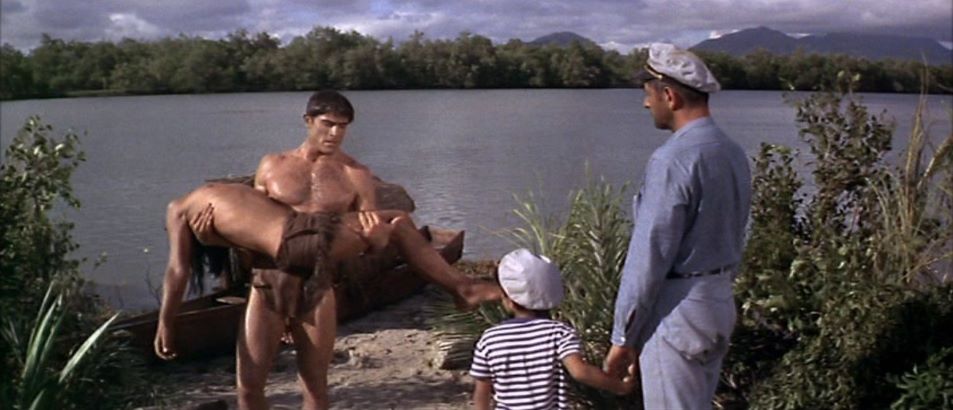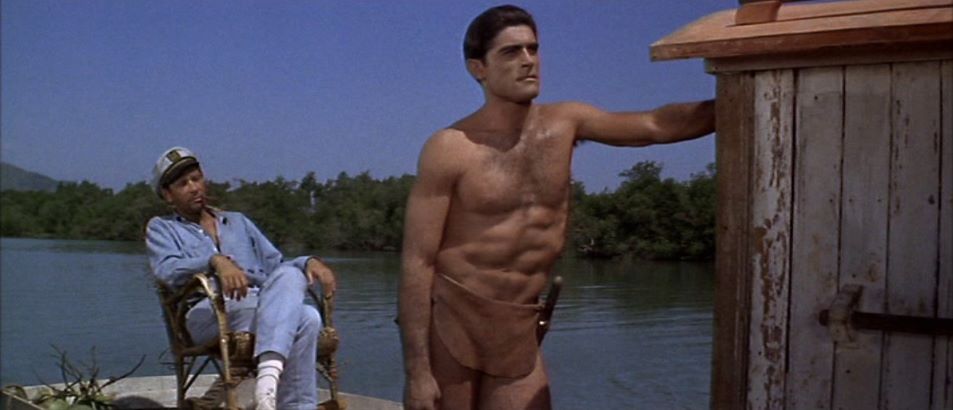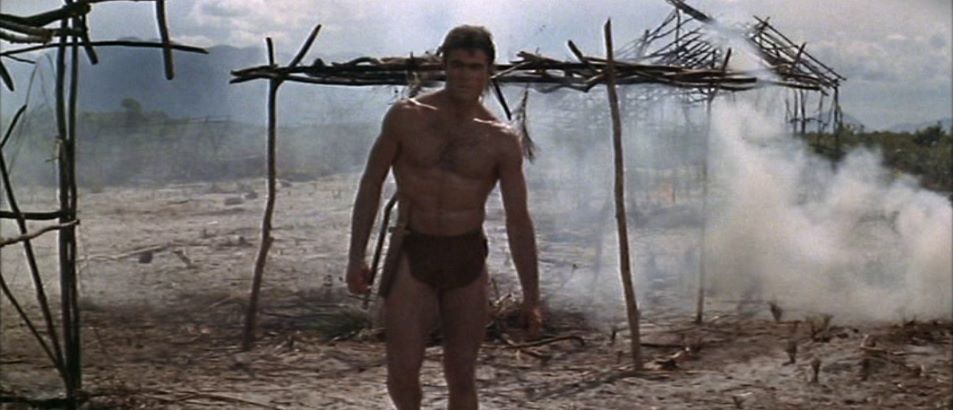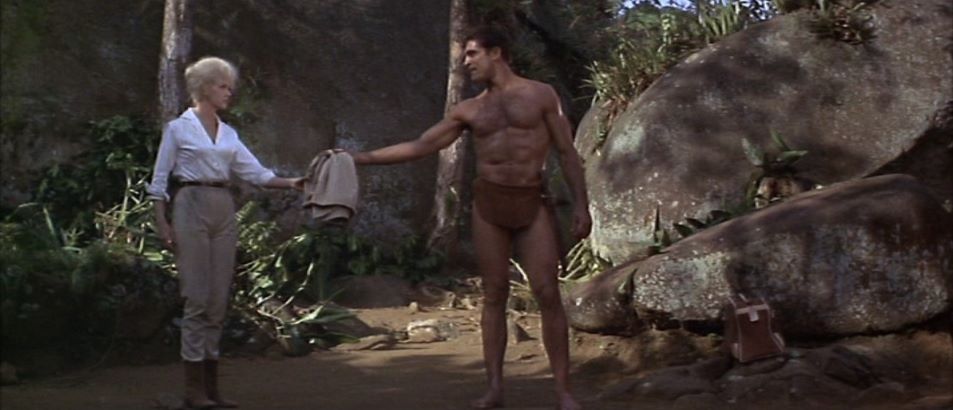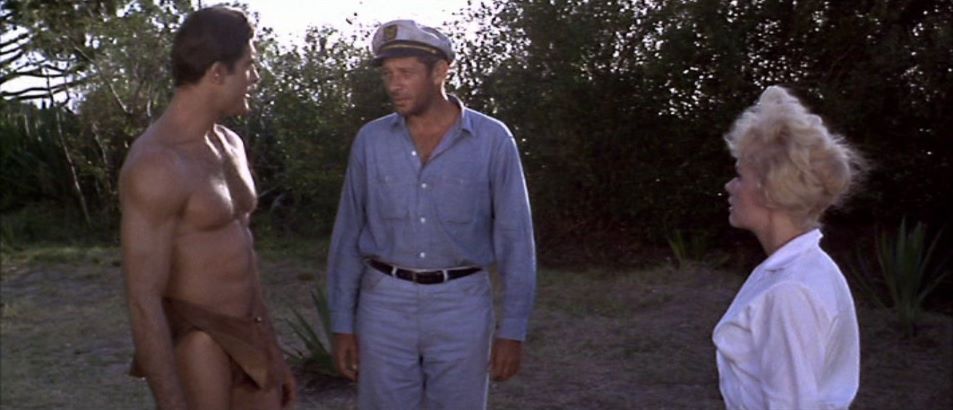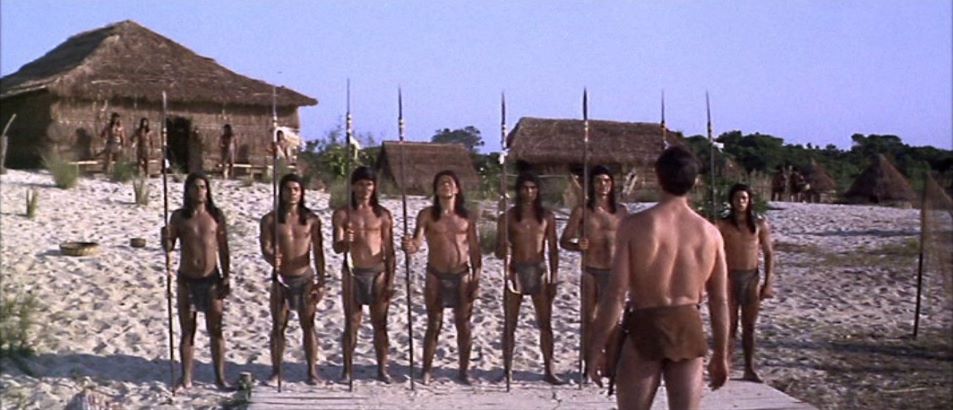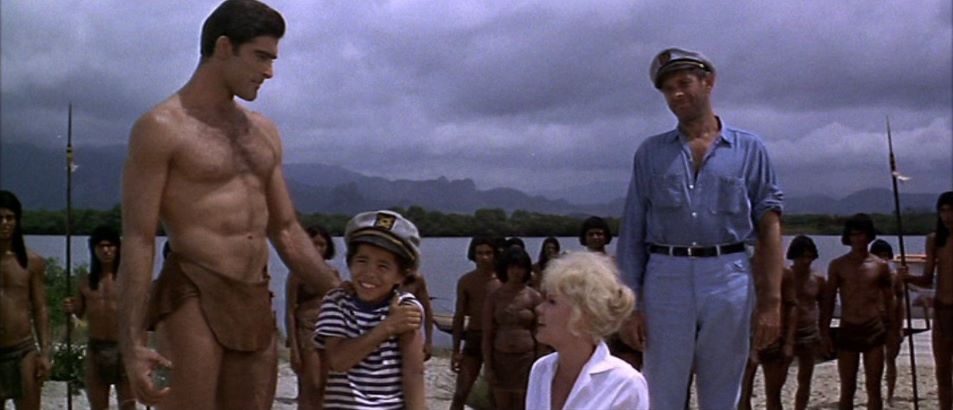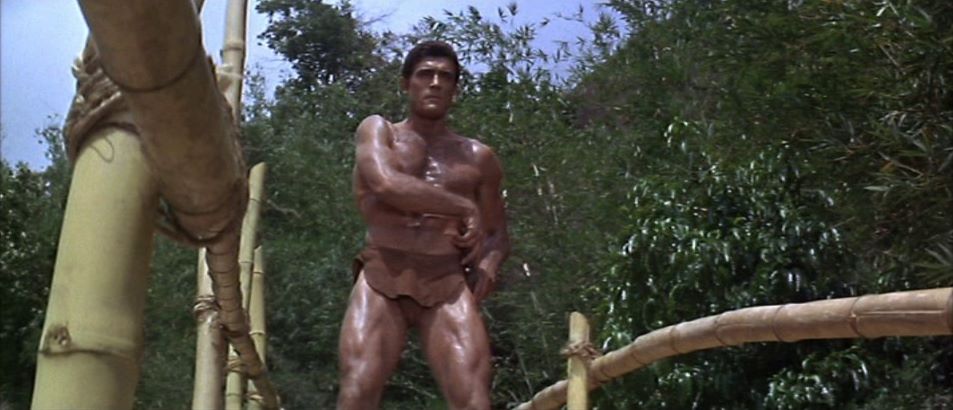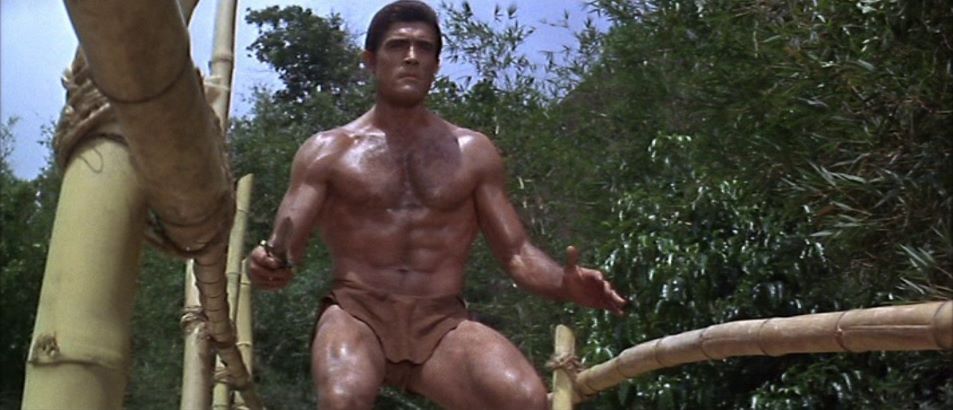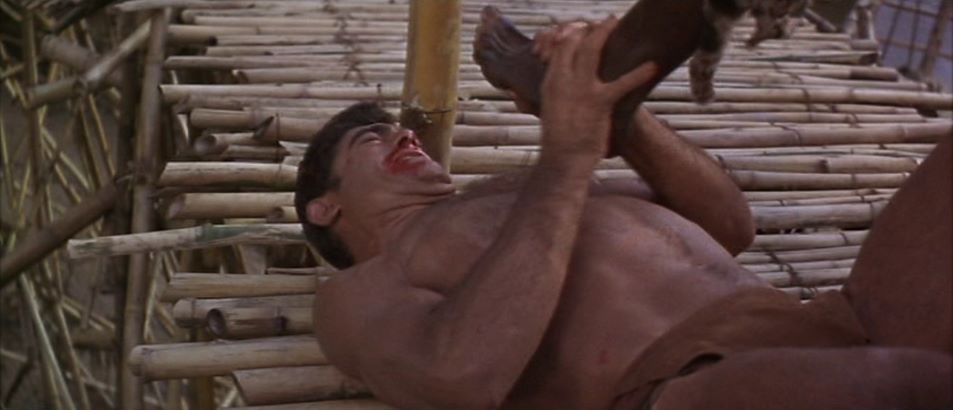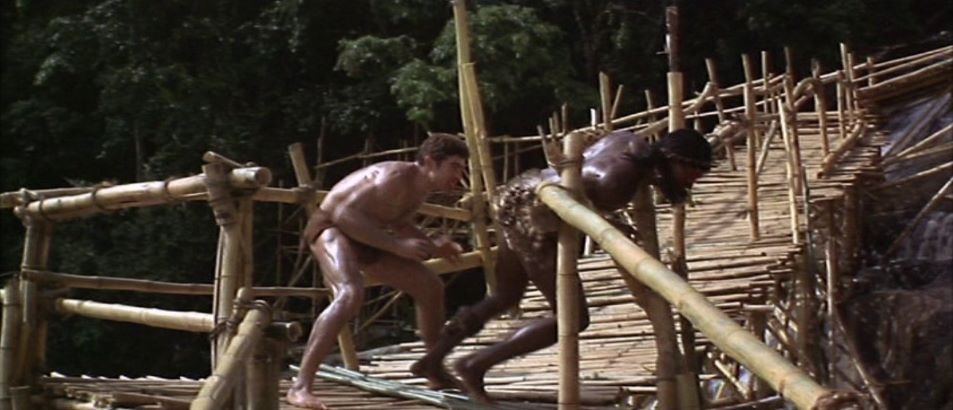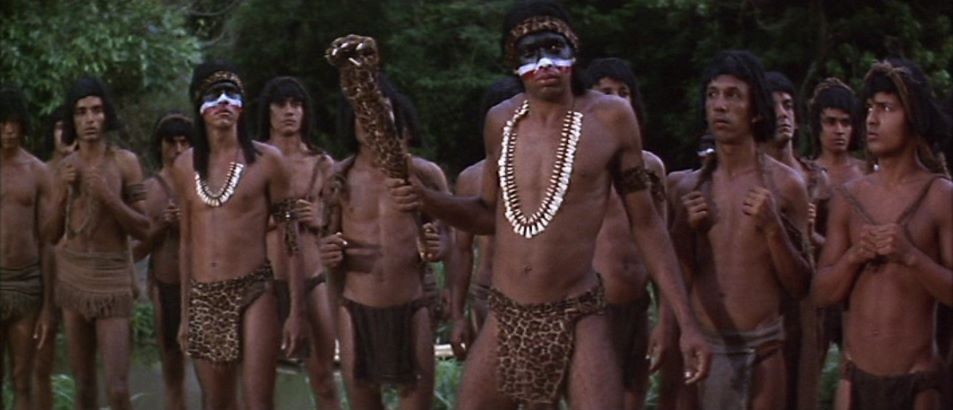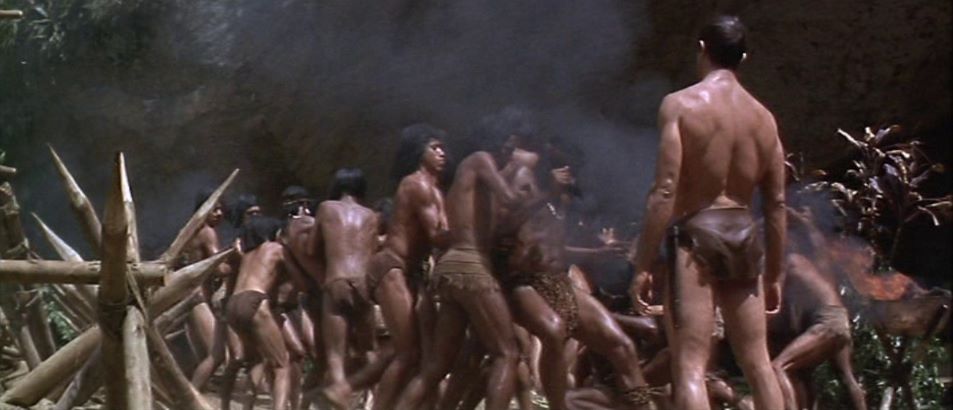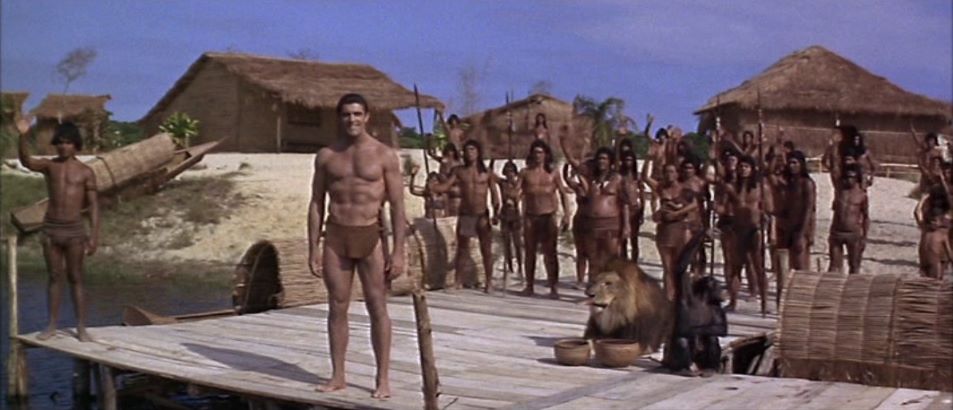 screenshots / Tarzan and the Great River / 1967 Paramount Pictures

The second appearance of Mike Henry as Tarzan was filmed on location in Brazil, including the Tijuca Forest and the Rio de Janeiro Zoo. The adventure has Tarzan called to Brazil to stop the Jaguar Cult leader Barcuma from destroying villages and enslaving the natives to dig for diamonds. Tarzan also assists a doctor who is fighting a plague affecting the inhabitants who live along the Amazon River. Manuel Padilla Jr. (Ramel in Tarzan and the Valley of Gold) returns as Pepe, and would later be cast as Rai in the Tarzan television series starring Ron Ely. Also appearing is comedian and game show host Jan Murray and Dark Shadows actress Diana Millay. Decathlete Rafer Johnson (Barcuma) would next appear as Nagambi in Tarzan and the Jungle Boy.
Mike Henry was bitten on the jaw by a chimpanzee during the second week of filming and the injury required 20 stitches. Henry said that he was in a 'monkey-fever delirium' for three days and nights and it took him three weeks to recuperate. The chimp had to be destroyed and replaced by another for later scenes.
Manuel Padilla Jr. passed in 2008 at the age of 52.