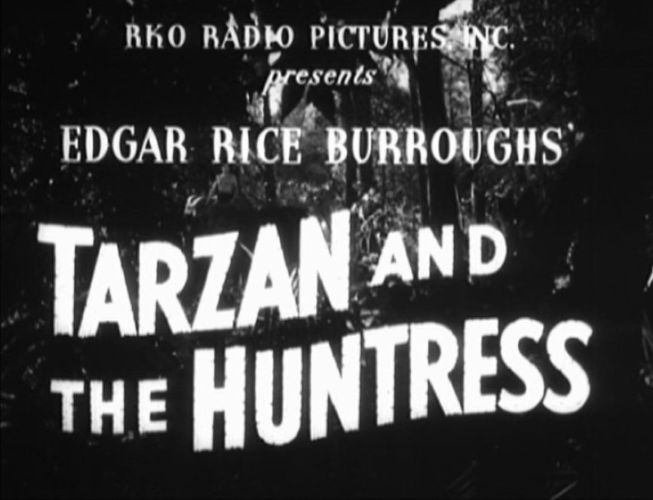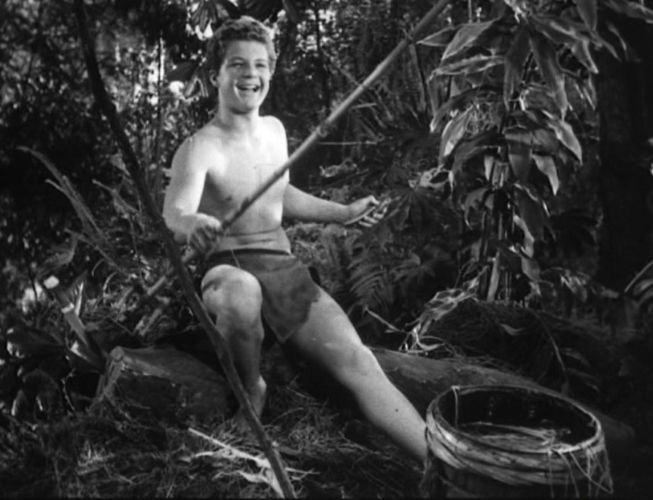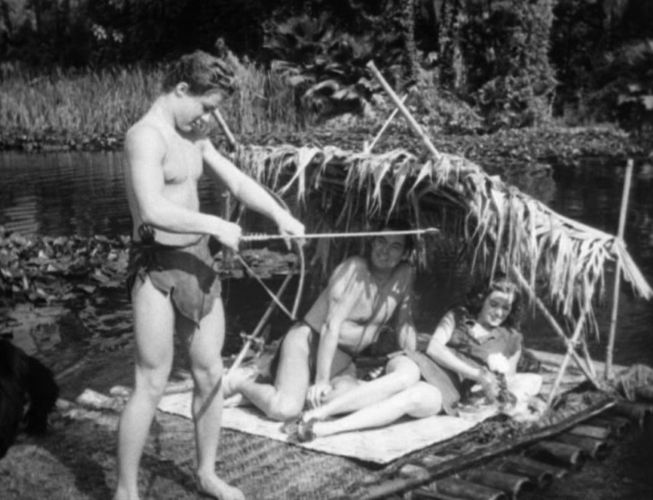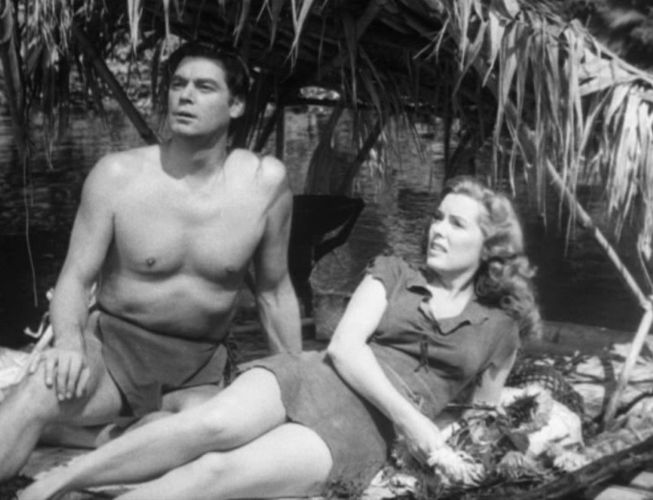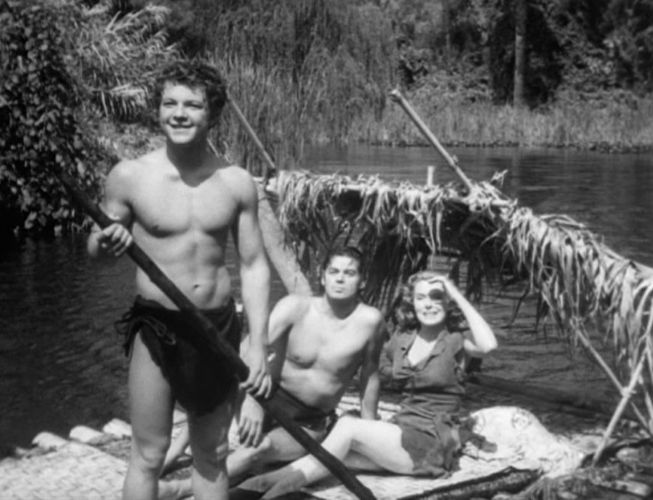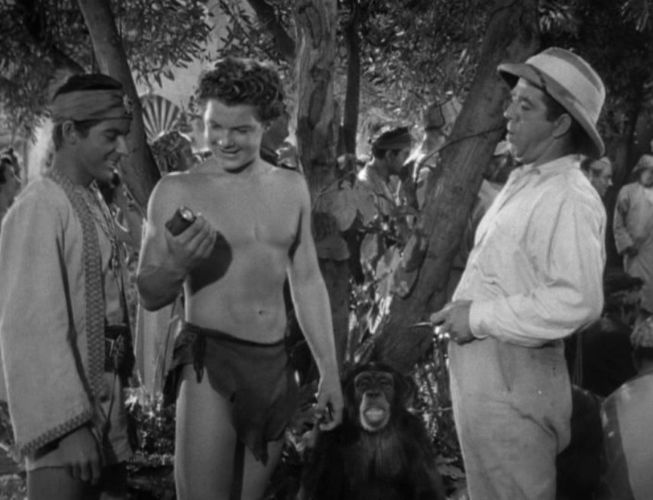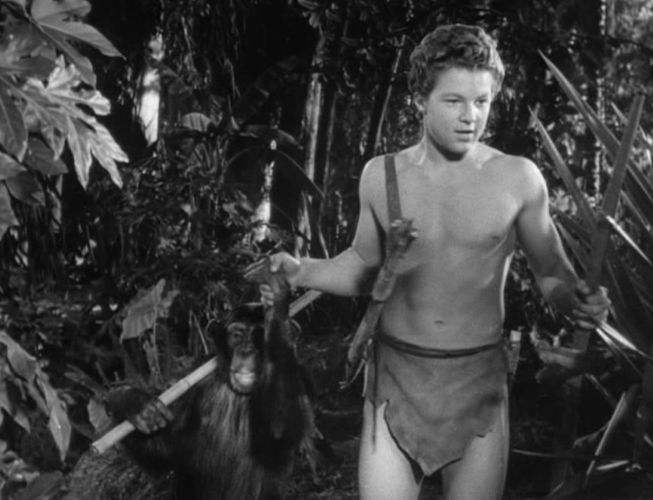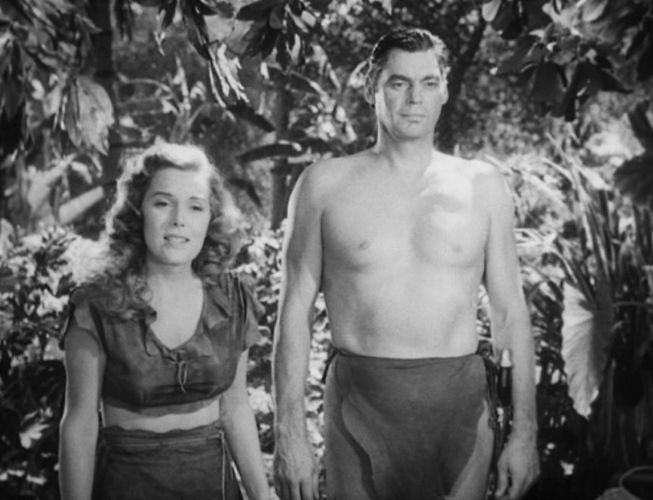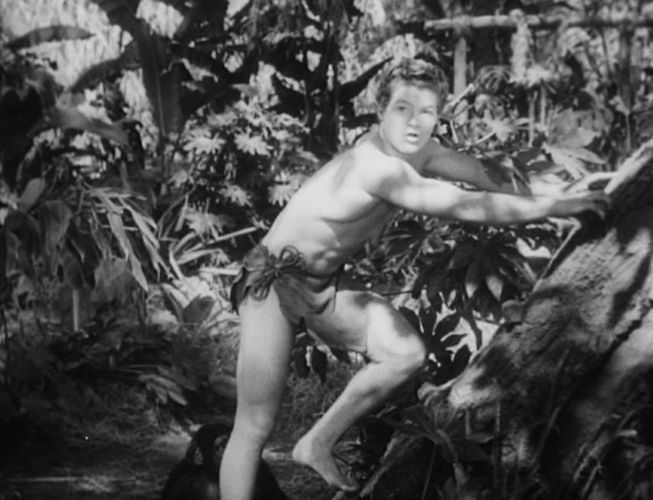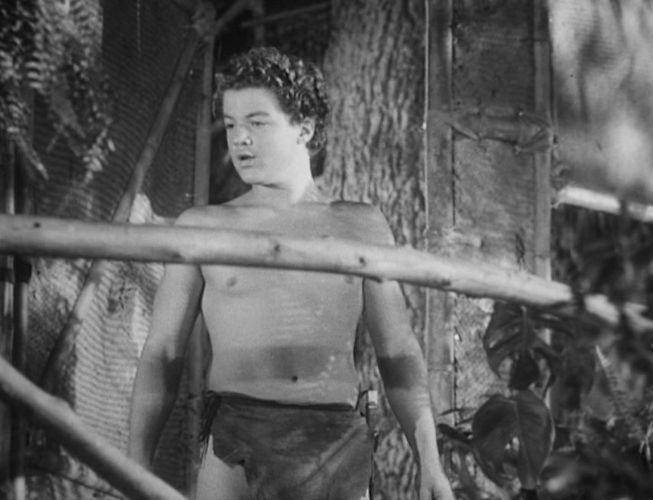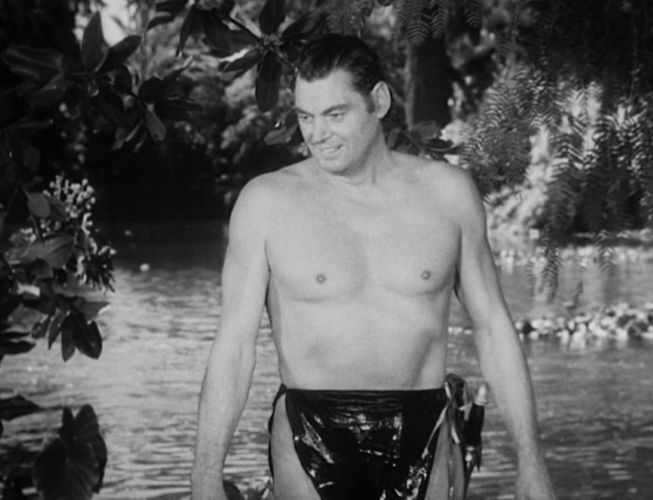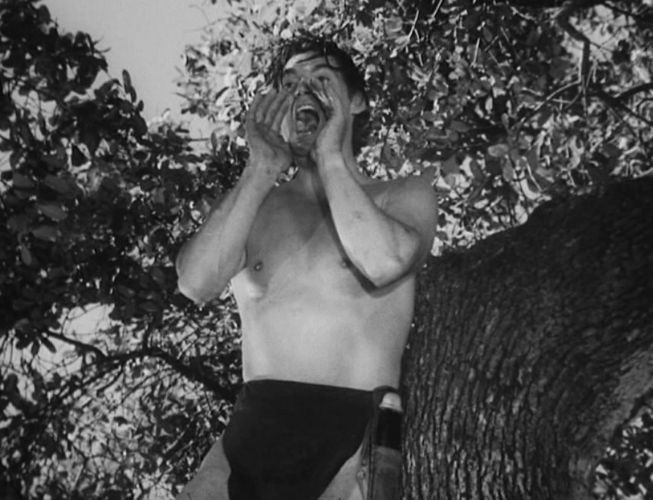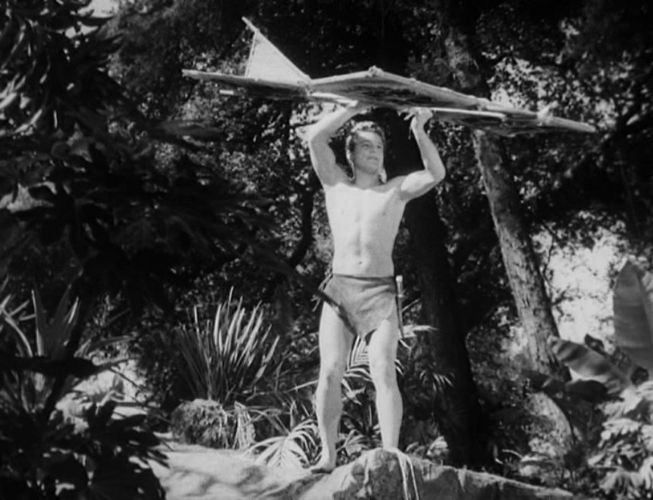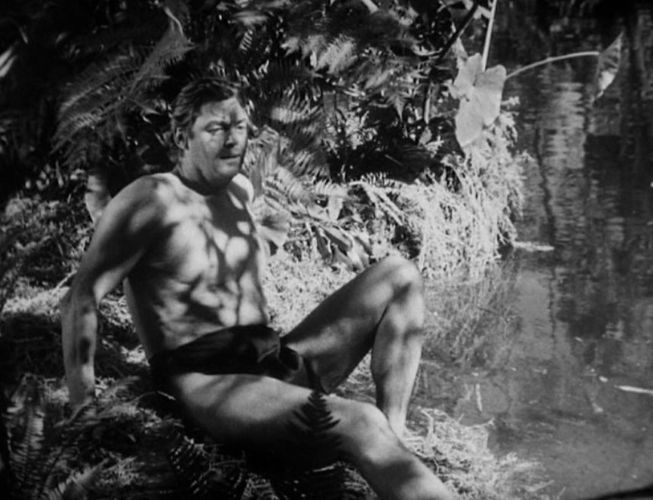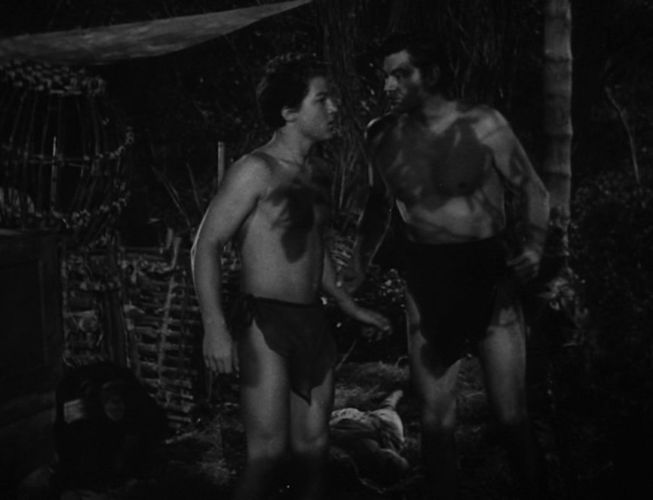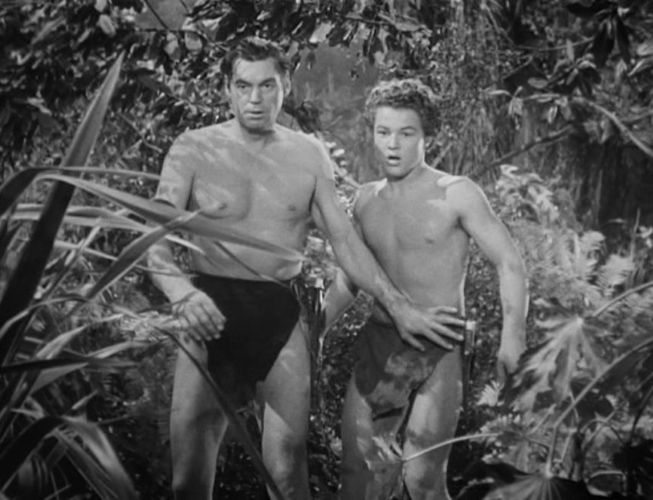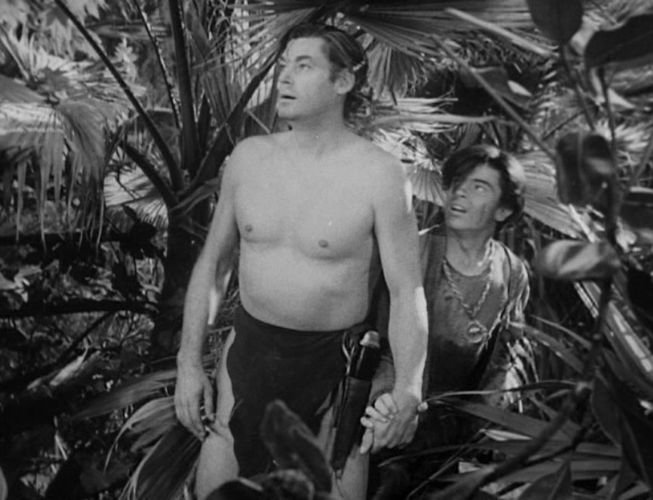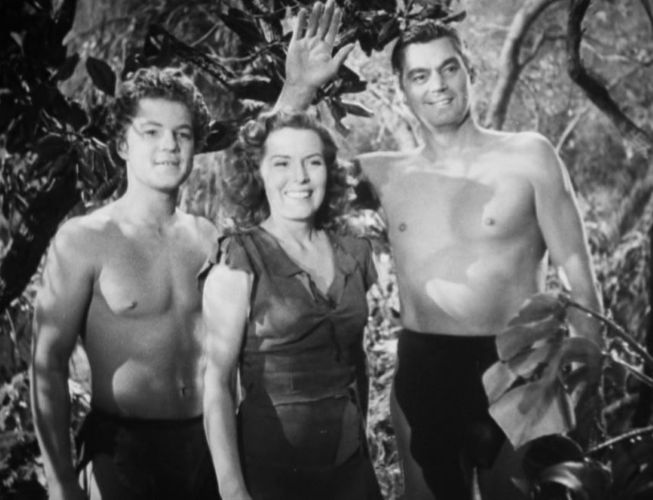 screenshots / Tarzan and the Huntress / 1947 RKO Pictures

Johnny Weissumuller's eleventh Tarzan film is also Johnny Sheffield's eighth and final appearance as boy. Tarzan proclaims "Boy man now." and producer Sol Lesser felt that Sheffield had outgrown the role.
Brenda Joyce returns for the third time in the role of Jane in a story concerning a band of hunters who are trapping animals for zoos.
In 1949 Johnny Sheffield would make a small uncredited appearance as a music lover in the Lassie film The Sun Comes Up. The same year he would find himself again in the jungle as Bomba the Jungle Boy for the first of a series of films based on the novels by Roy Rockwood. Sheffield would make 12 films as Bomba, the same number that Weissmuller would complete as Tarzan.