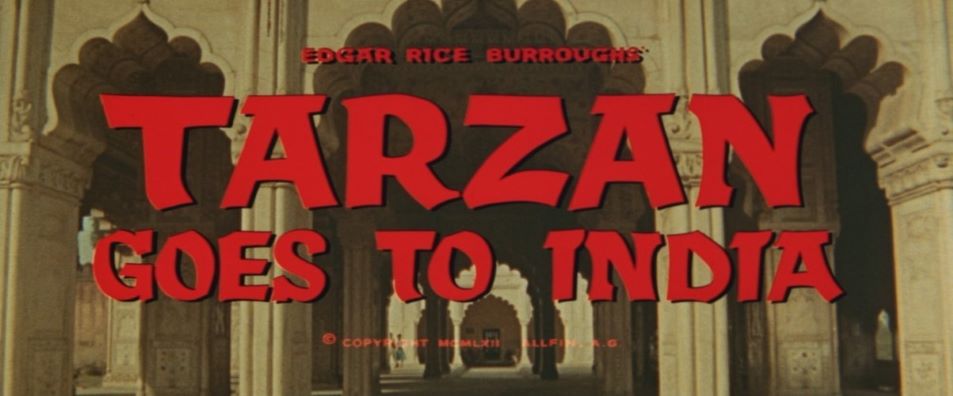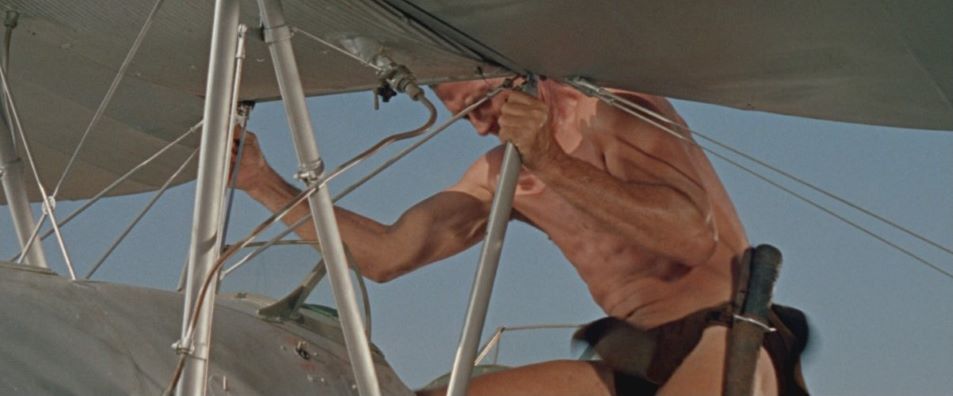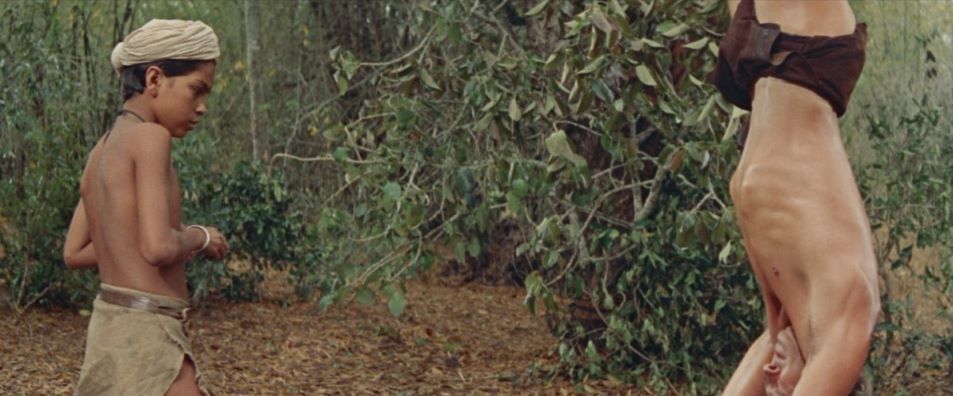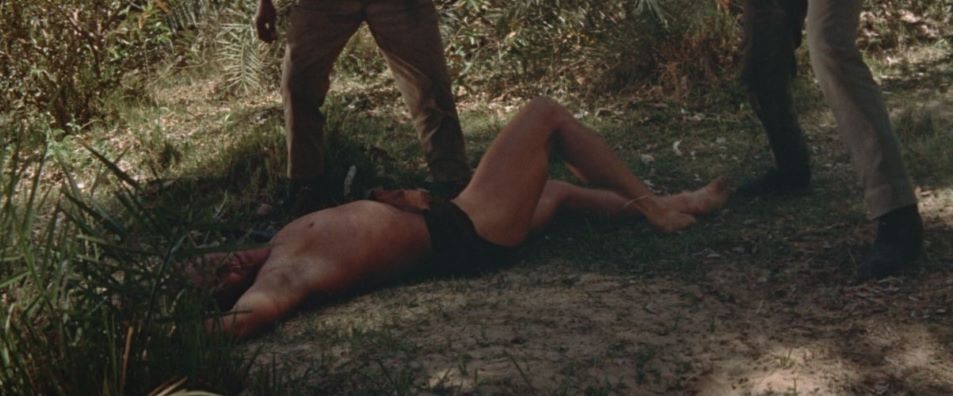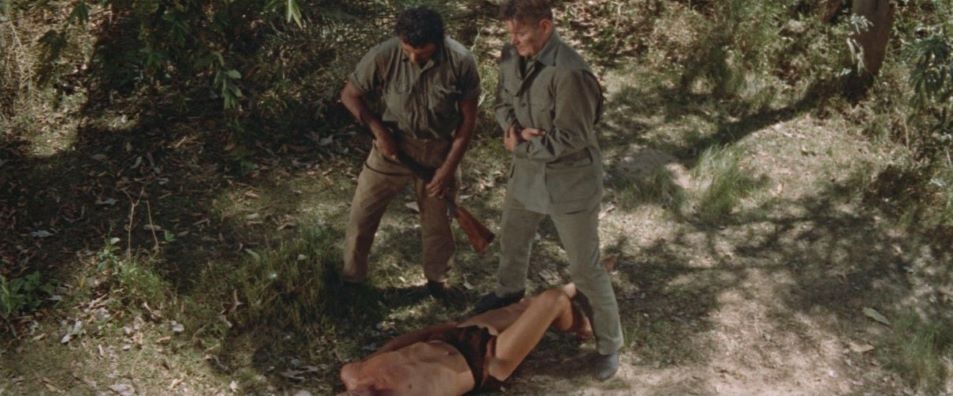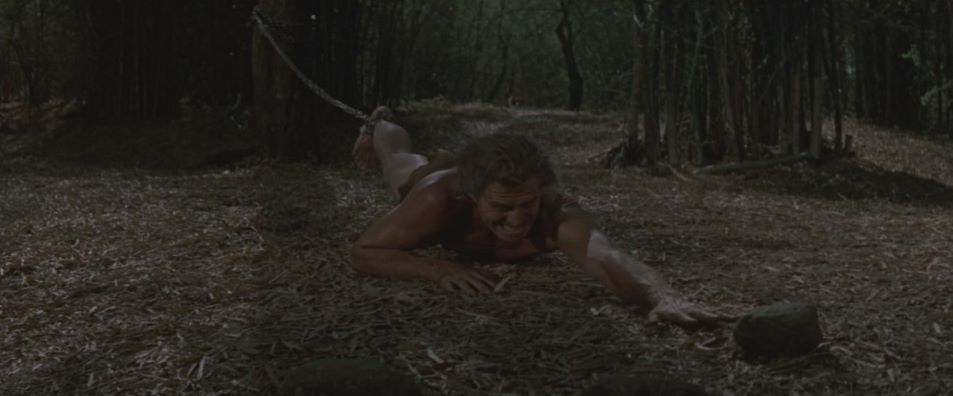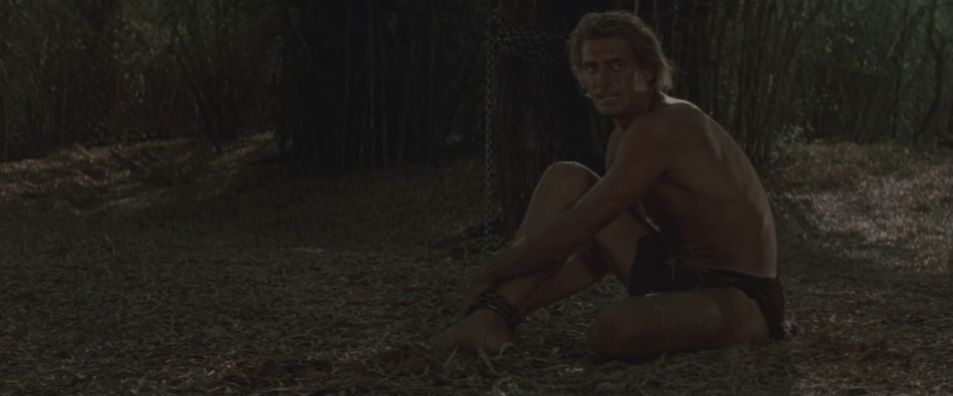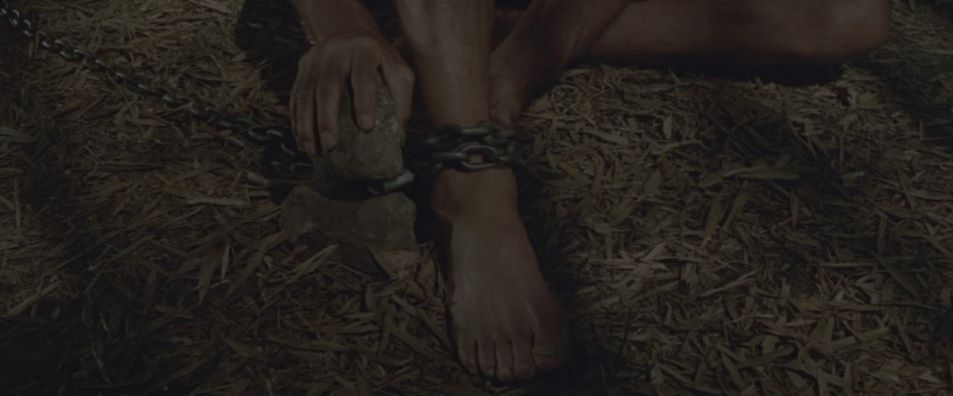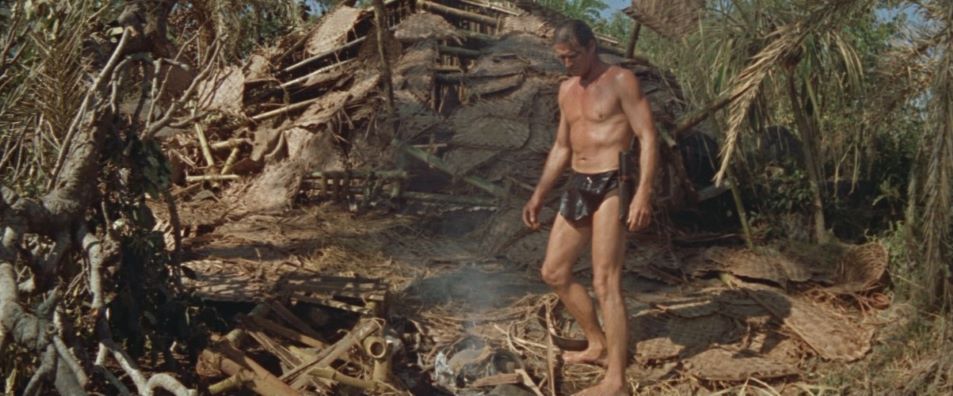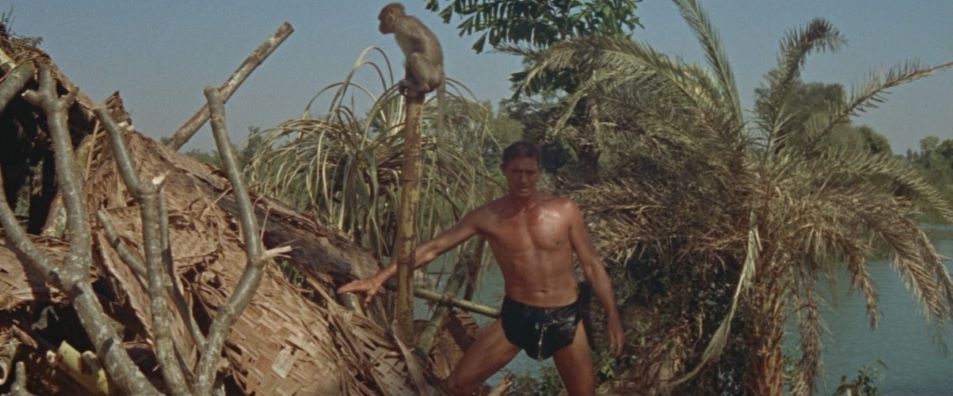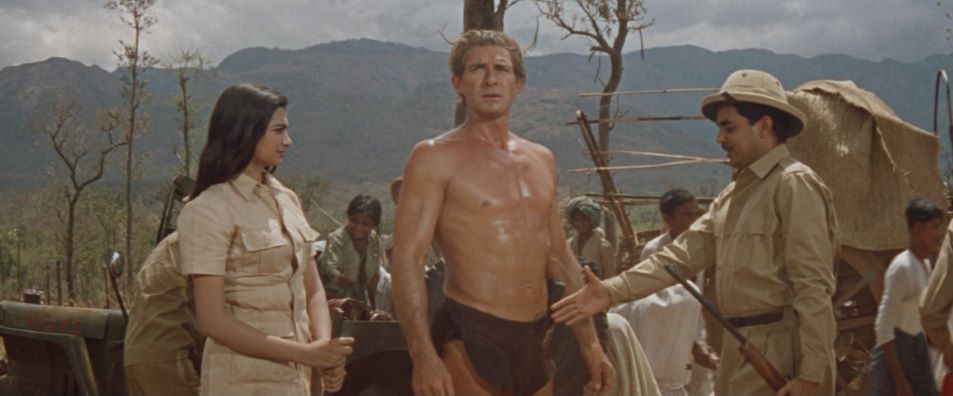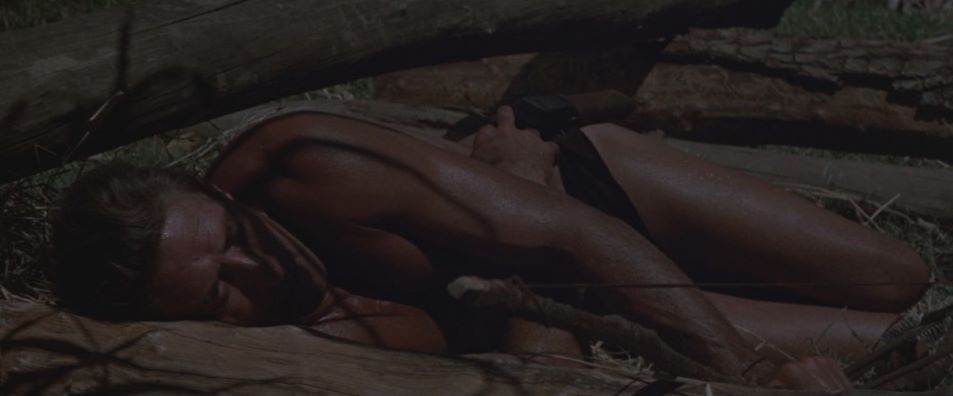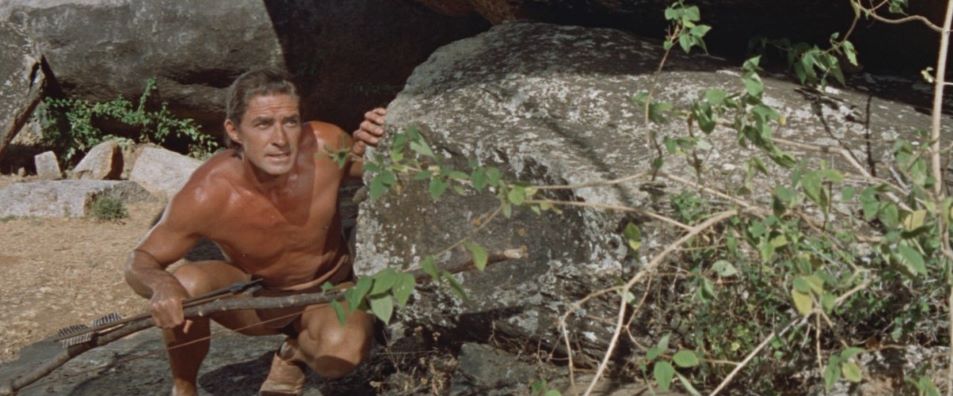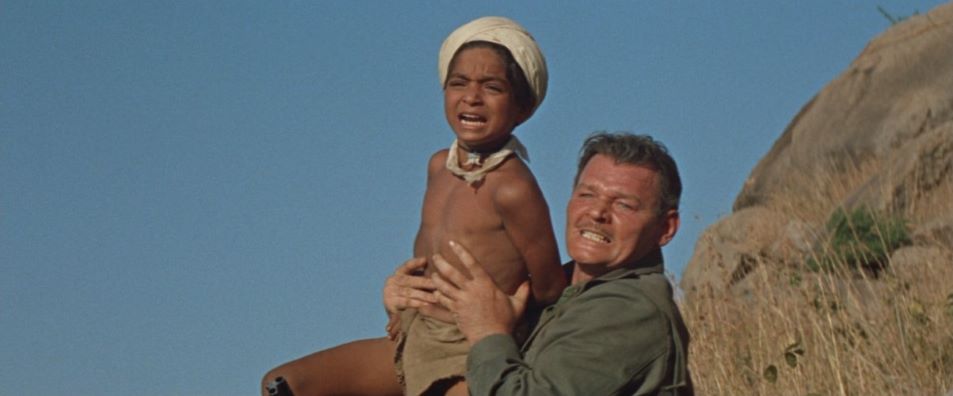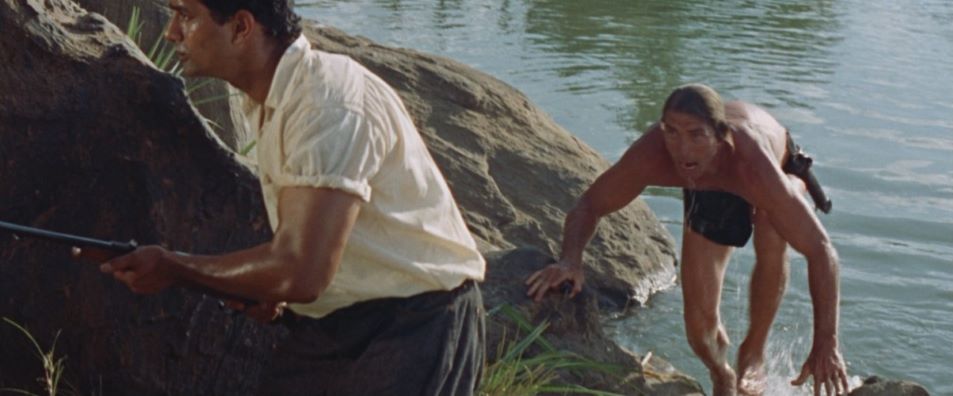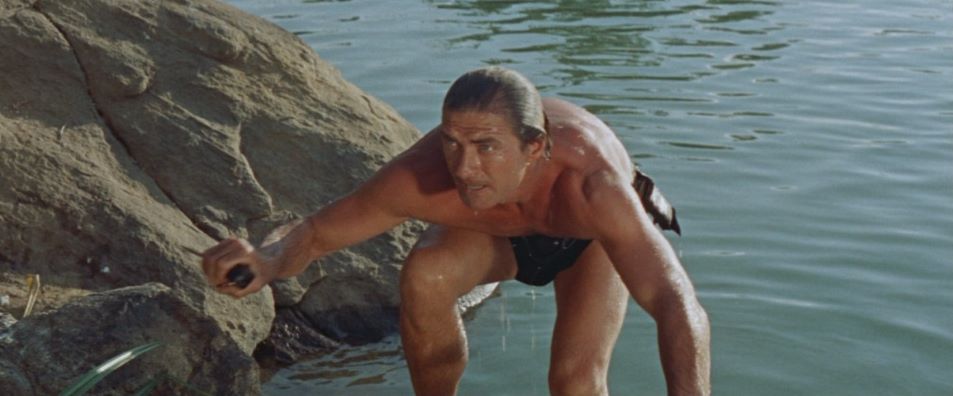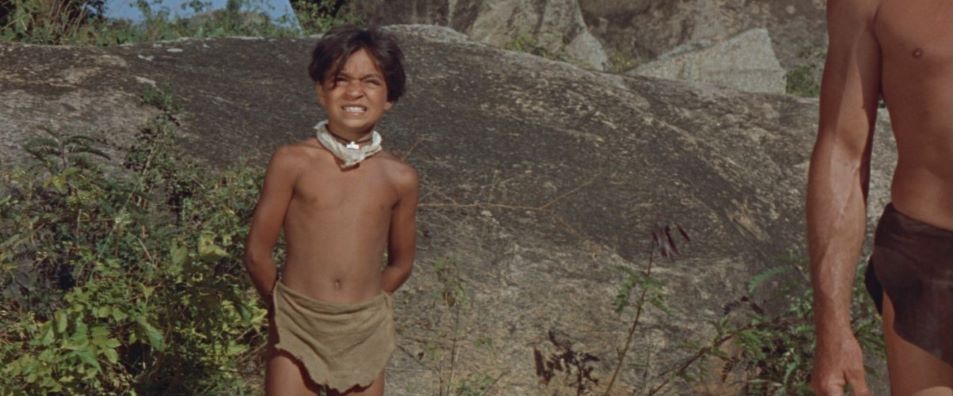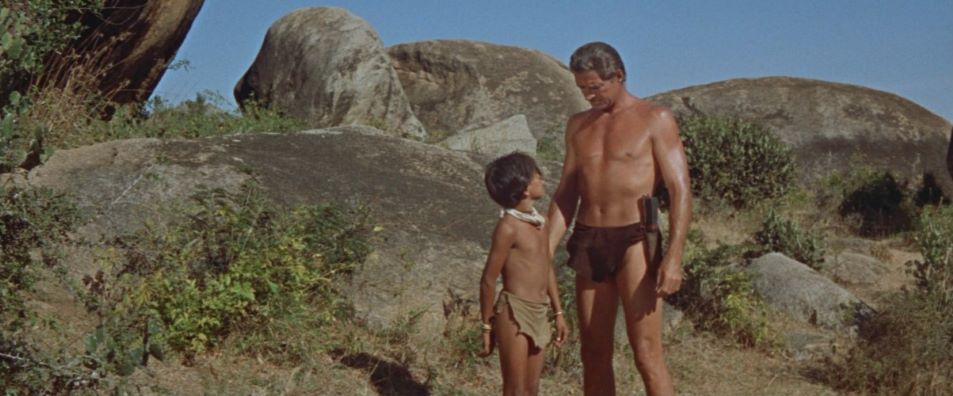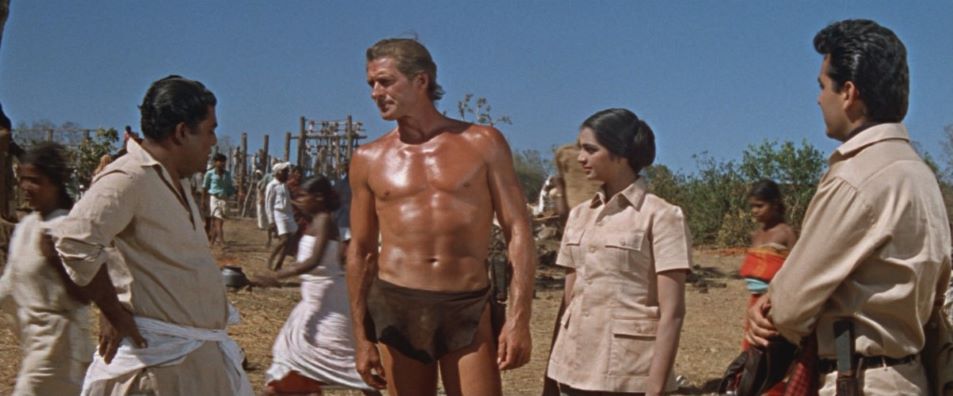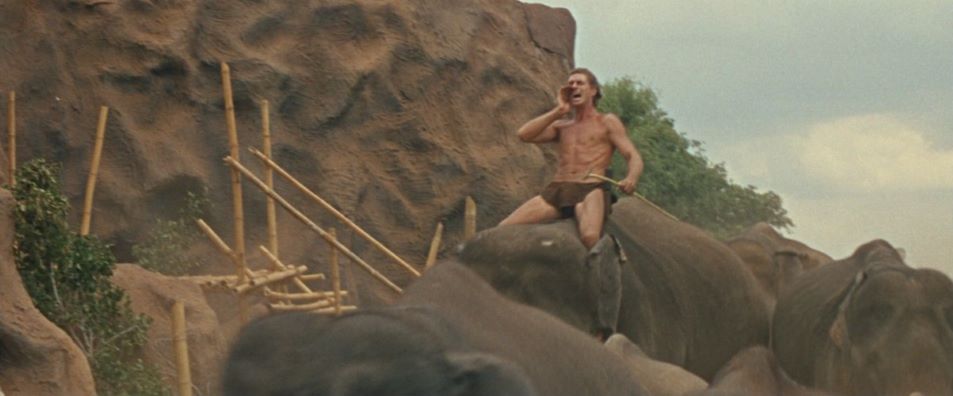 screenshots / Tarzan Goes to India / 1962 Metro-Goldwyn-Mayer

American athlete Don Bragg was supposedly cast as Tarzan (to replace Gordon Scott) but injured his foot and was unable to go to India.
This was Jock Mahoney's debut as Tarzan at age 43, in the first of two films in which the setting was the Far East and not the African jungle.
The barefoot jungle man arrives in India by jumping out of a plane into a lake after being called upon by an Indian Princess to prevent contruction of a dam so as to save a herd of elephants. He is assisted in his efforts by Jai the Elephant Boy.
Before putting on the loincloth Jock Mahoney co-starred in Tarzan the Magnificent opposite previous Tarzan Gordon Scott. He also appeared on the Ron Ely Tarzan TV series and was a stunt coordinator (as Jack O'Manoney) for 1981's Tarzan the Ape Man starring Miles O'Keeffe.