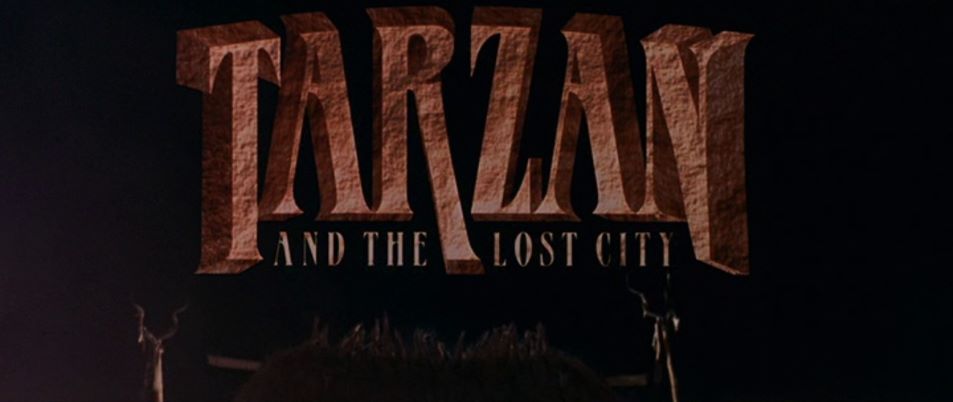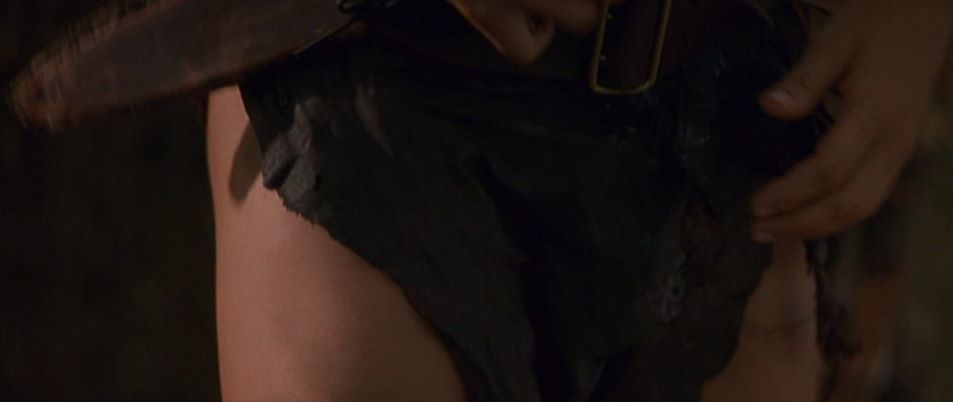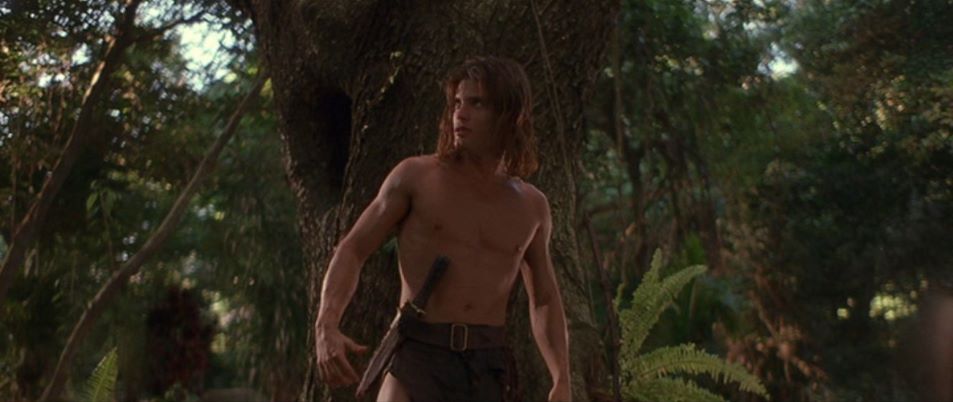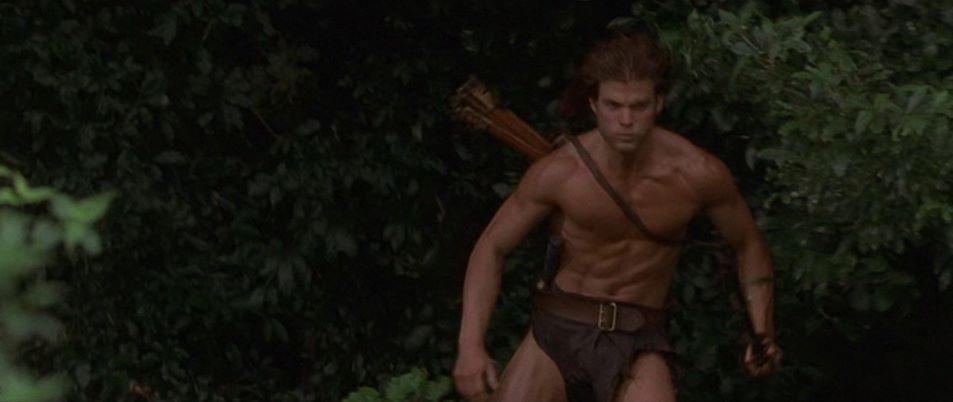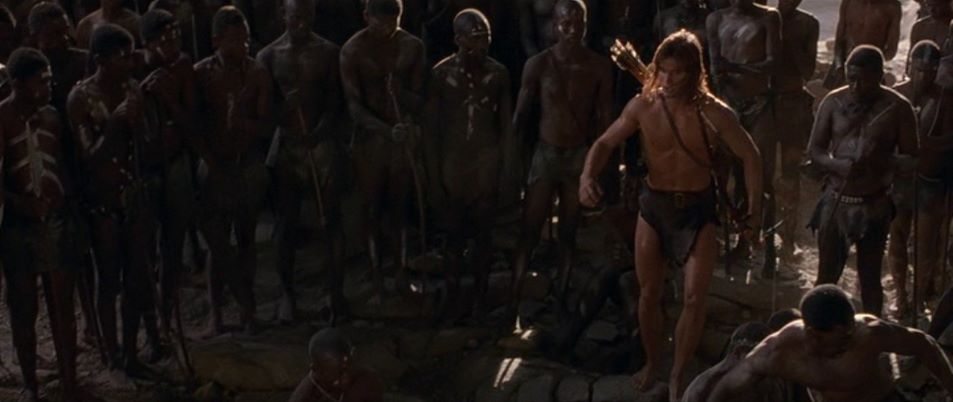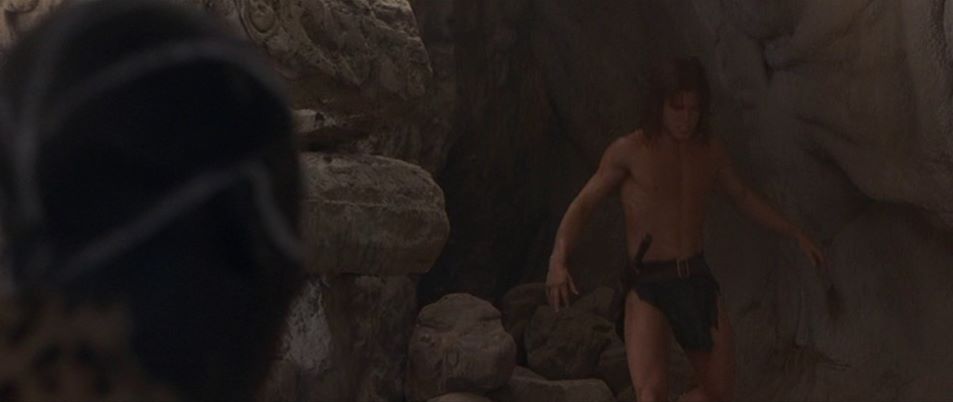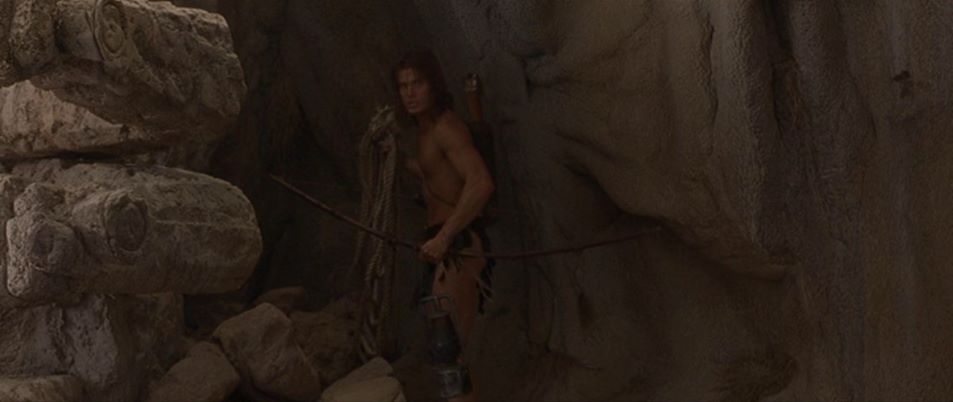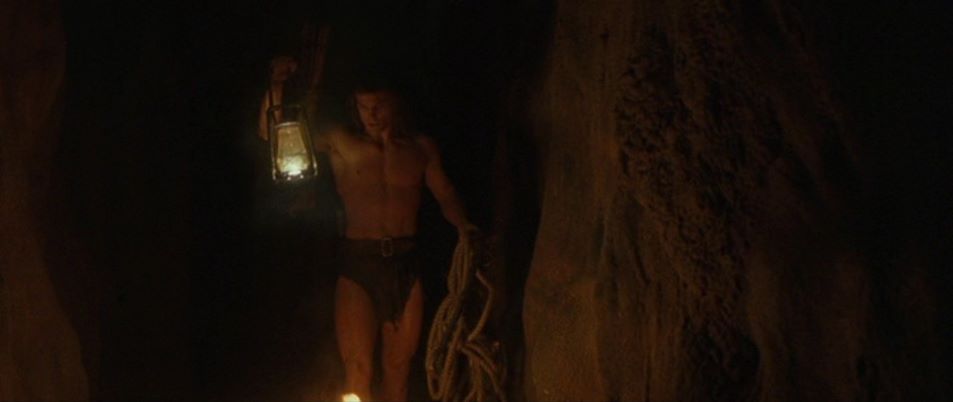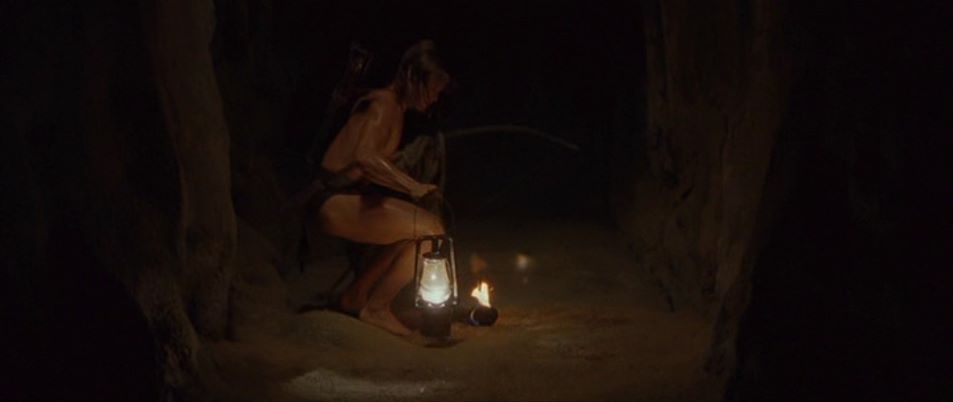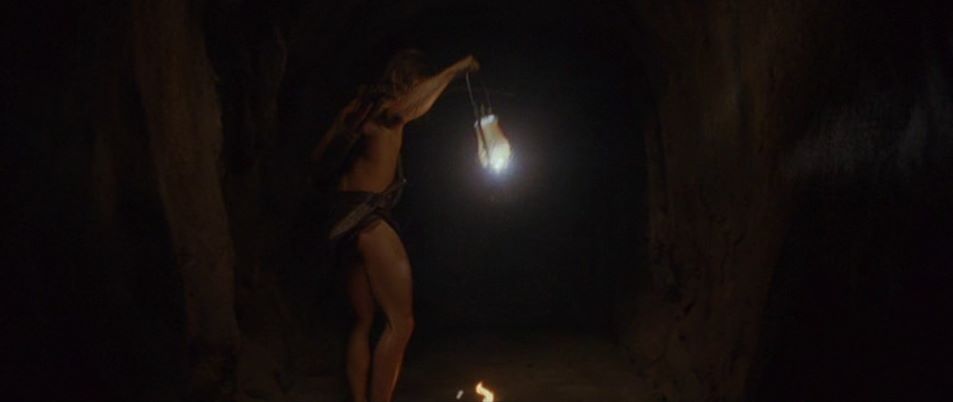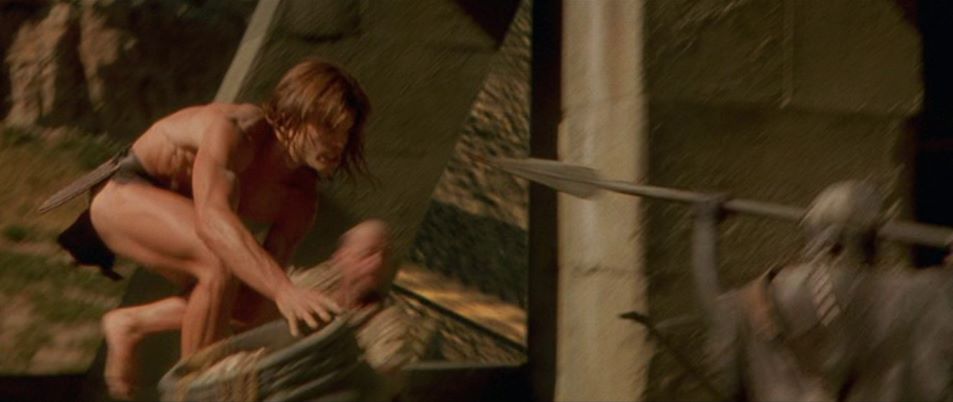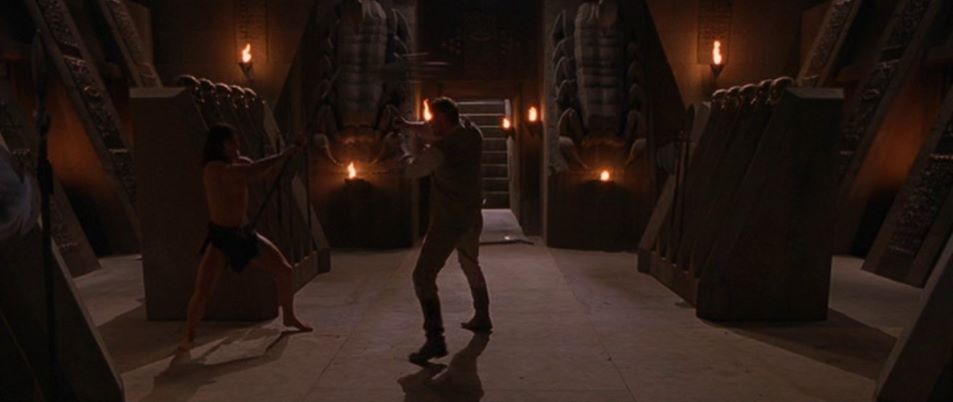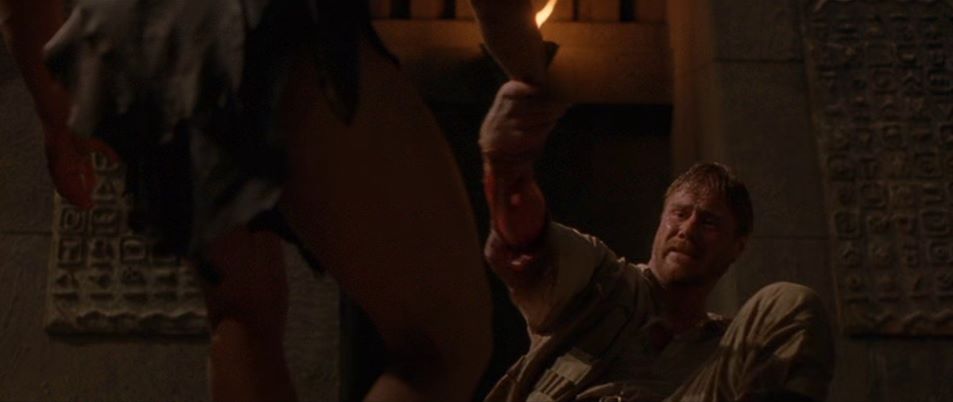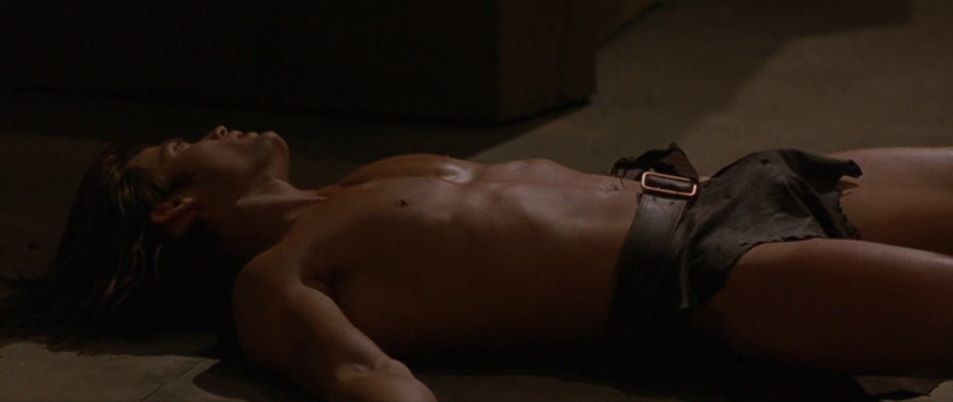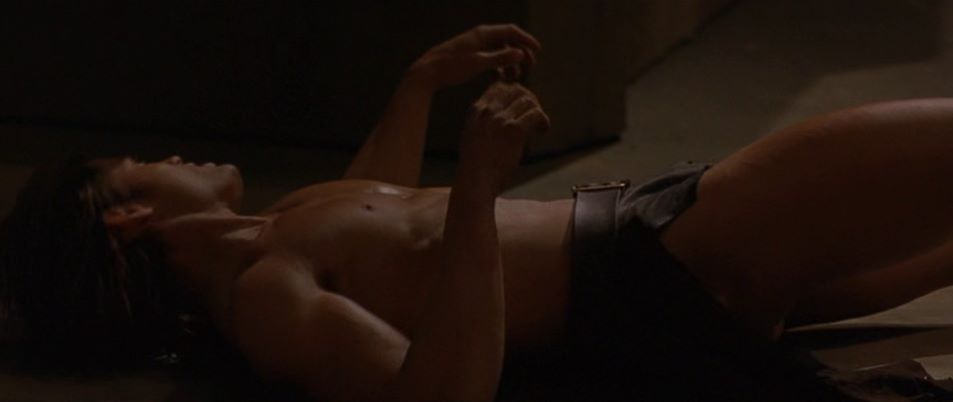 screenshots / Tarzan and the Lost City / 1998 Warner Bros.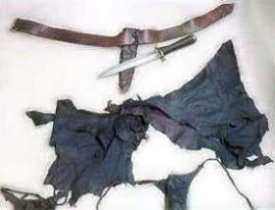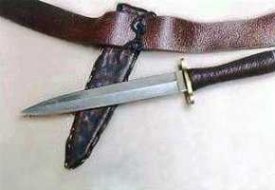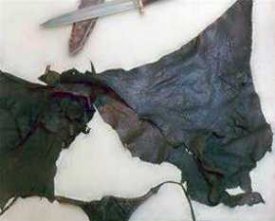 The loincloth, knife and sheath that Casper Van Dien wore in the film.

Filmed in South Africa, it's truely a shame that this film was not better handled as Casper Van Dien makes for a convincing Tarzan. The film was pulled from U.S. theaters after a two-week run and little promotion.
The fantasy adventure has Tarzan postponing his wedding to Jane so as to return to Africa to protect the mystical city of Opar from a band of mercenaries. Tarzan is bitten by deadly snake but is healed by Mugambi, the shaman who summoned him back to his homeland. Now recovered and loinclothed, Tarzan is in pursuit of the mercenaries who have captured Jane.
Casper Van Dien is credited as the 20th actor to portray Tarzan. He was bitten on the chin by a chimp during a photo shoot and in an interview with Daily Blast Live he recounted being charged by an elephant during production.