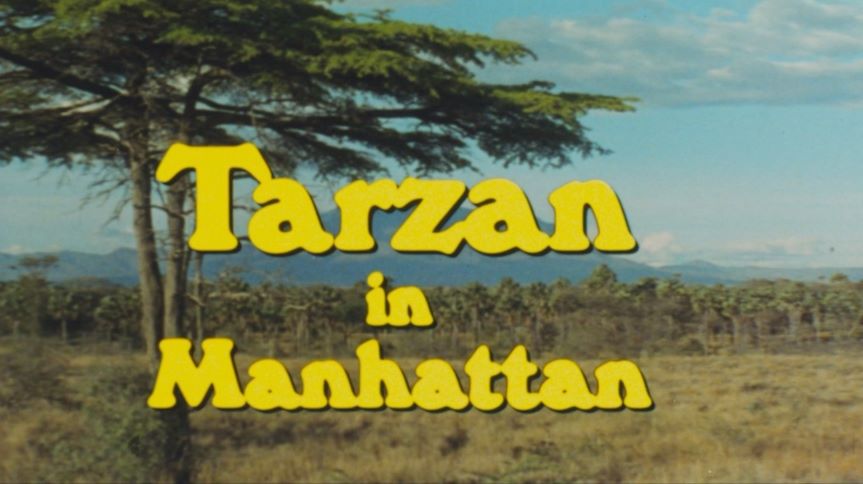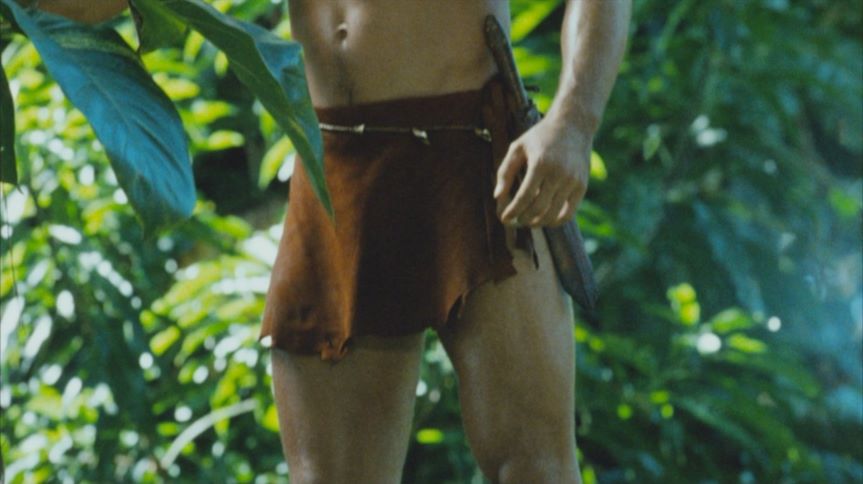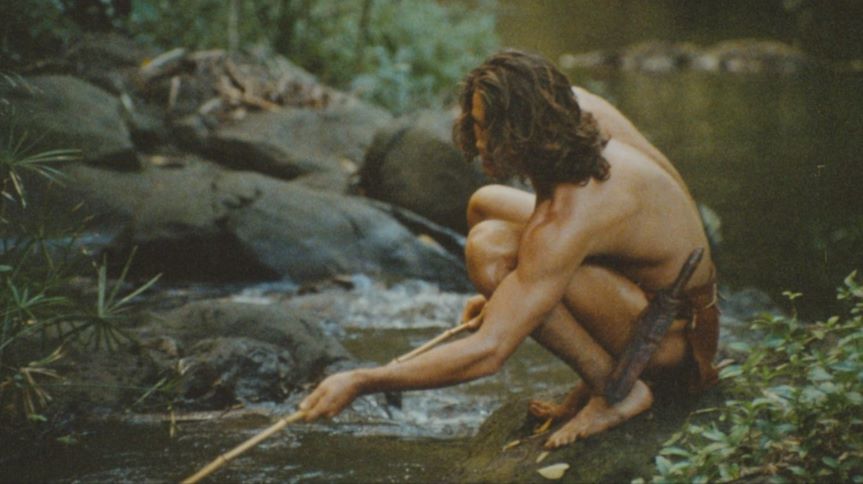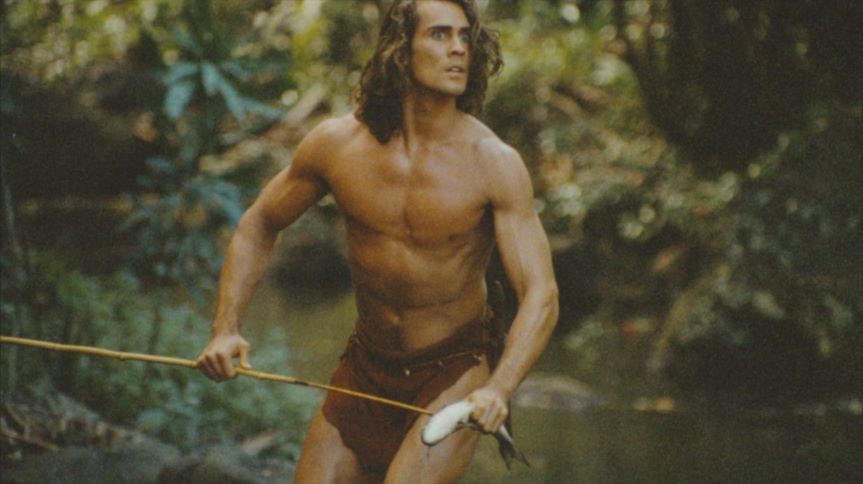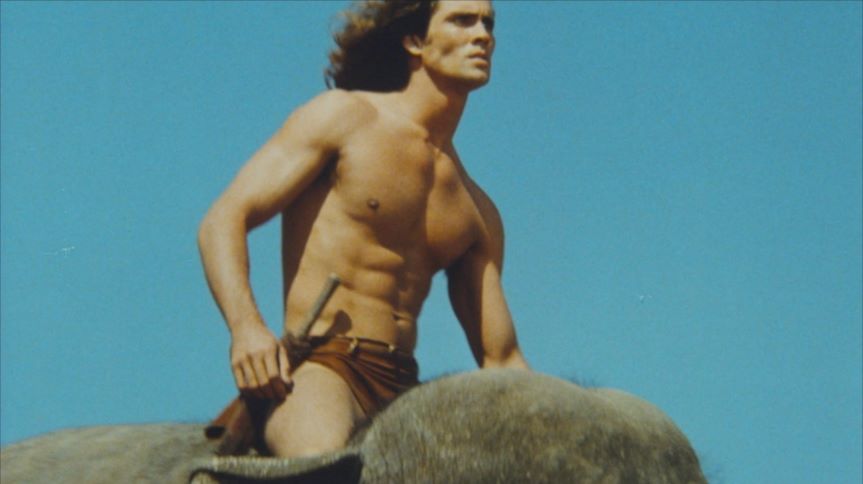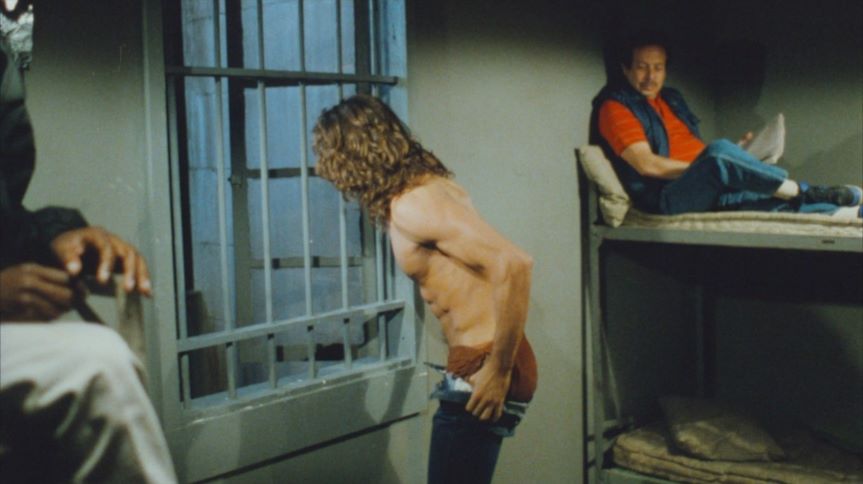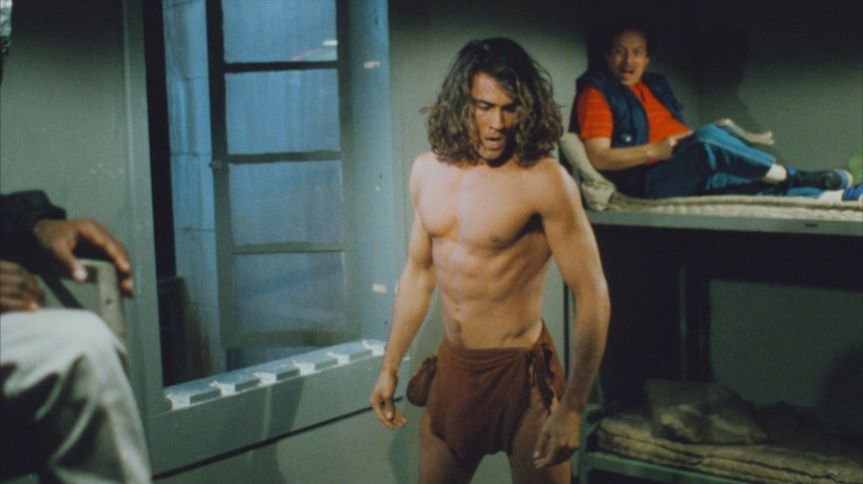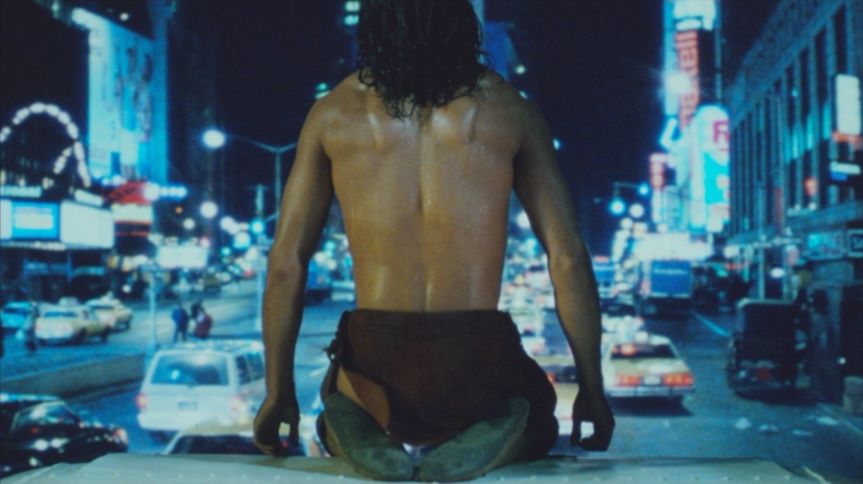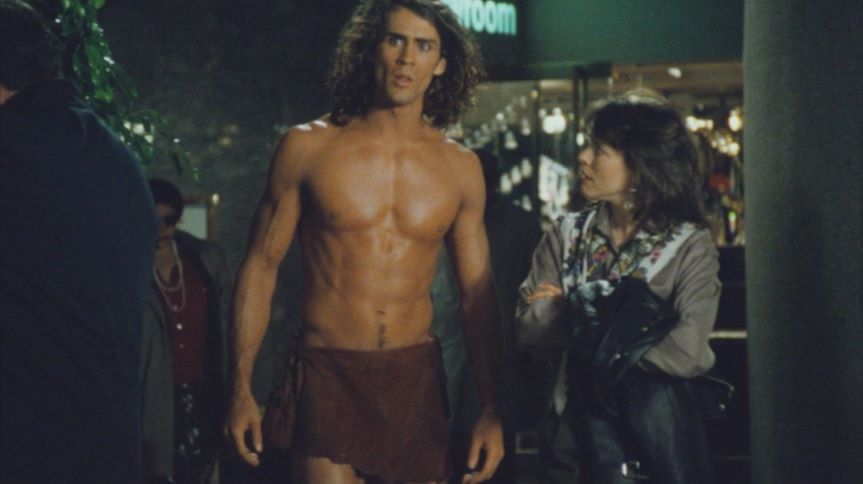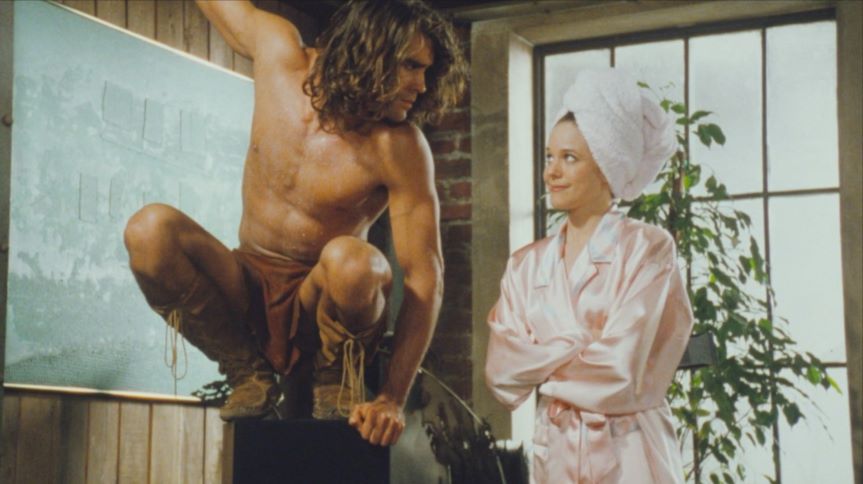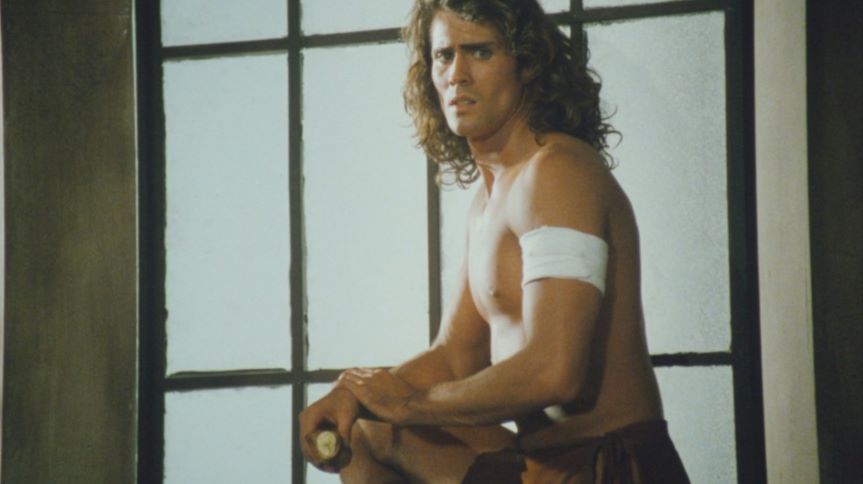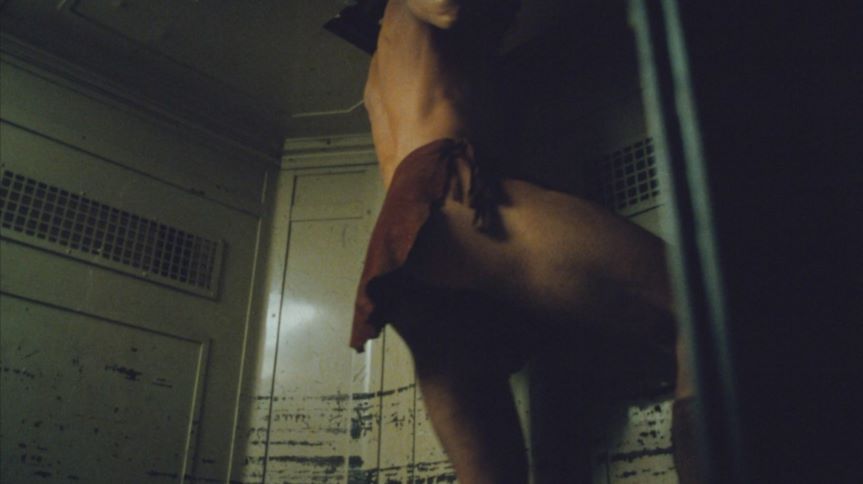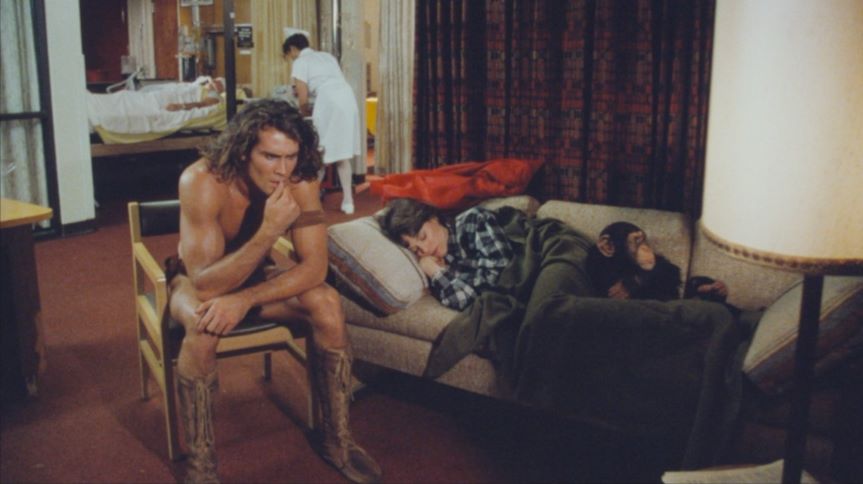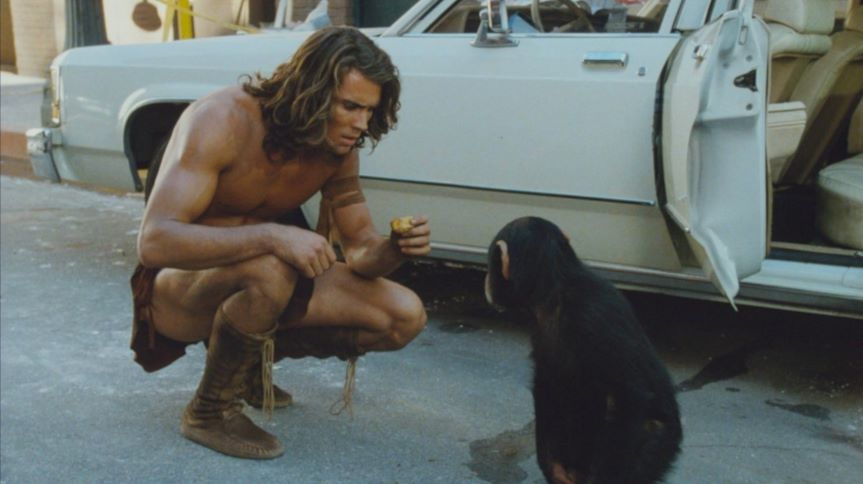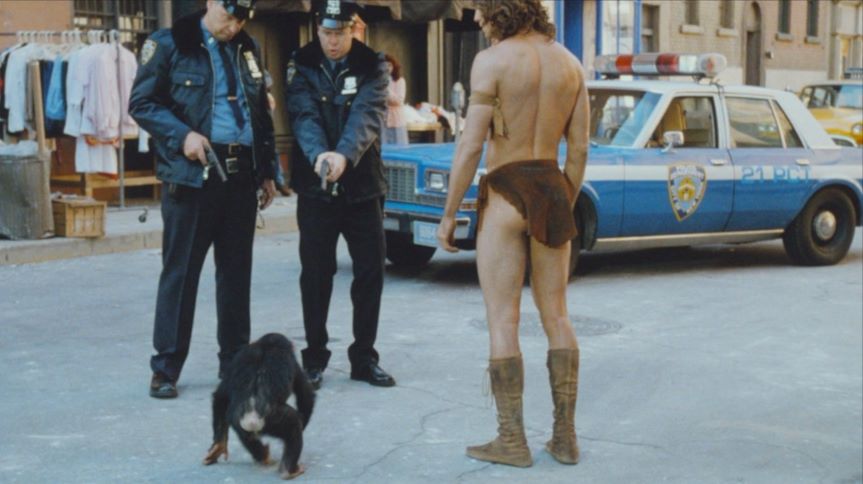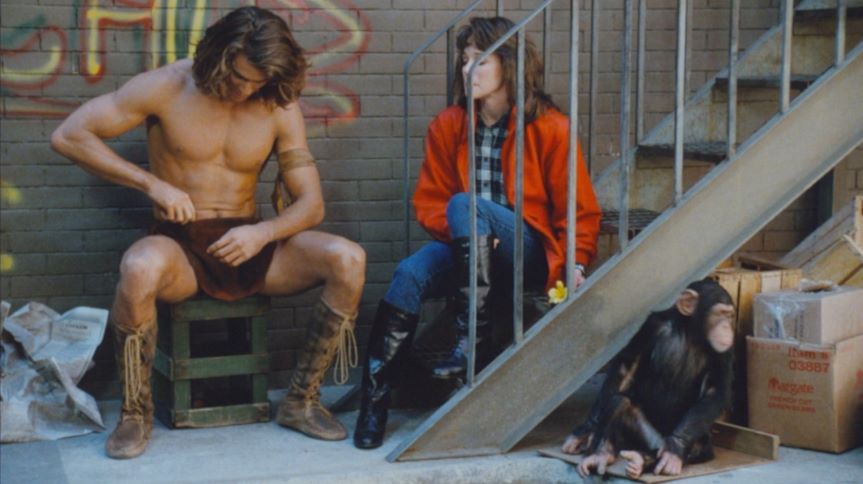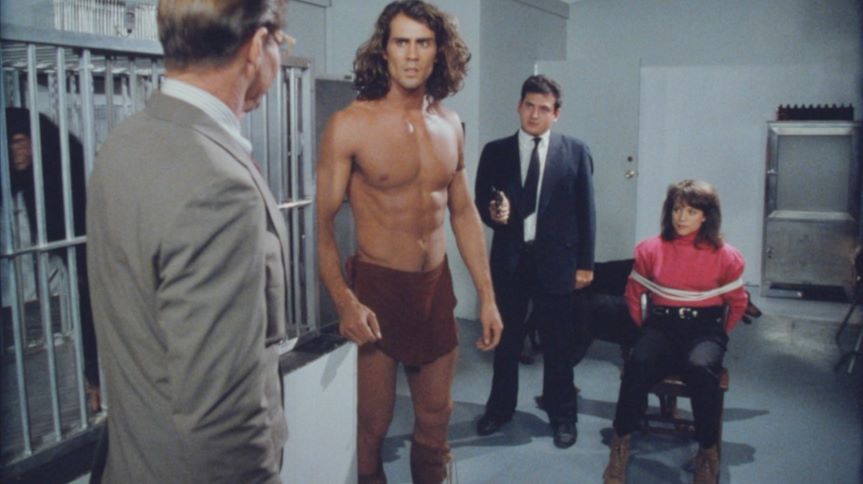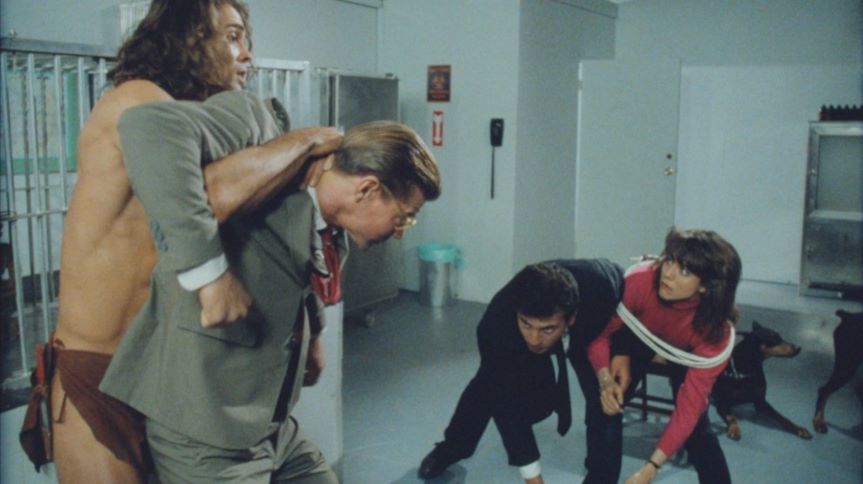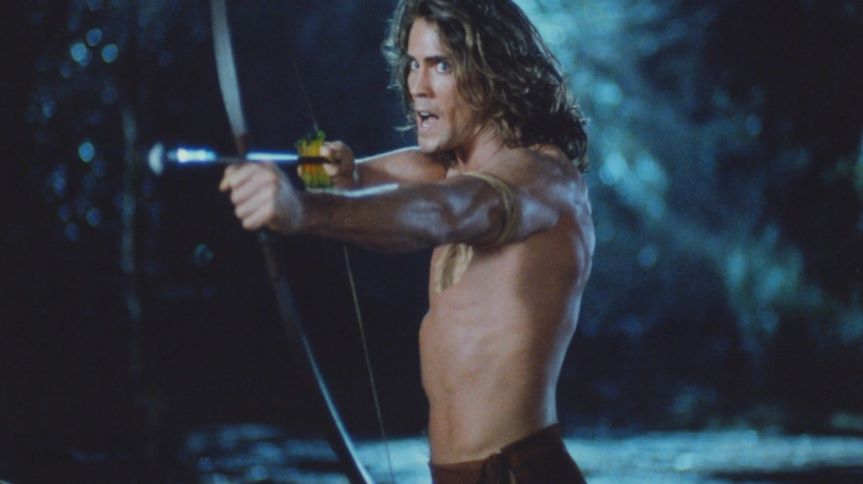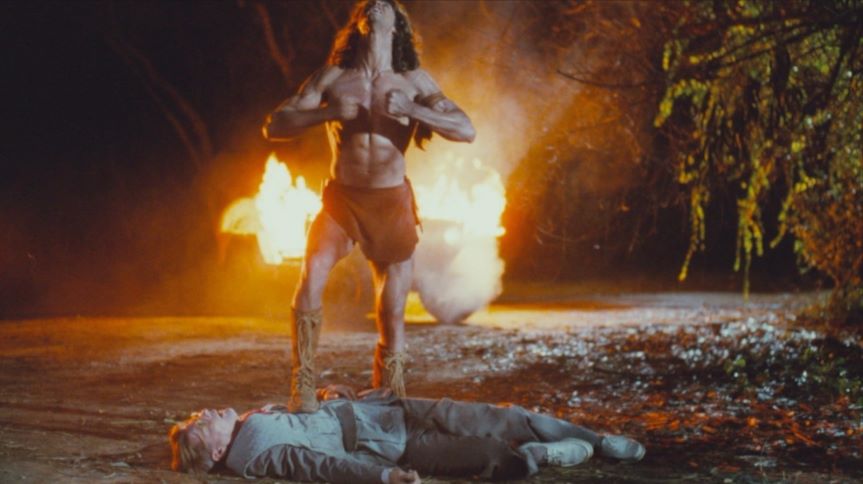 screenshots / Tarzan In Manhattan / 1989 American First Run Studios

A former male model, 26 year-old-Joe Lara is cast as the lord of the jungle in this telefilm which served as a pilot for a proposed series. After Cheeta is abducted by poachers, Tarzan arrives in New York City wearing jeans and a t-shirt, which he soon discards in favor of his more comfortable loincloth along with some knee-high moccasins. The film's villian is protrayed by Jan Michael Vincent, who previously played a Tarzan-like youth in "The World's Greatest Athlete". Though the series was not picked up, Joe Lara would return in Tarzan, the Epic Adventures, a 1996 syndicated television series filmed in South Africa.
Joe Lara passed in 2021 at the age of 58.