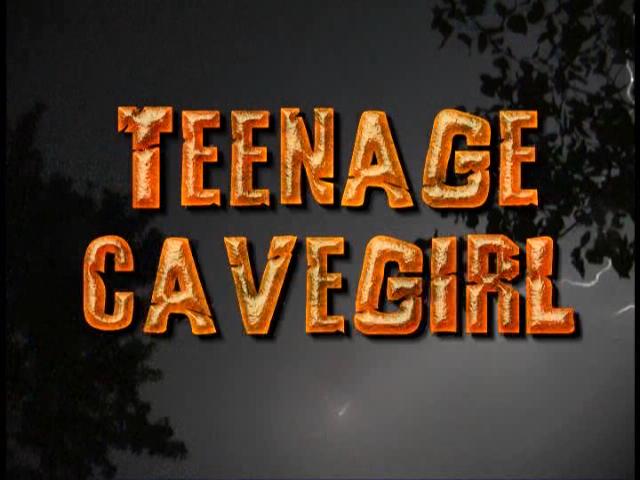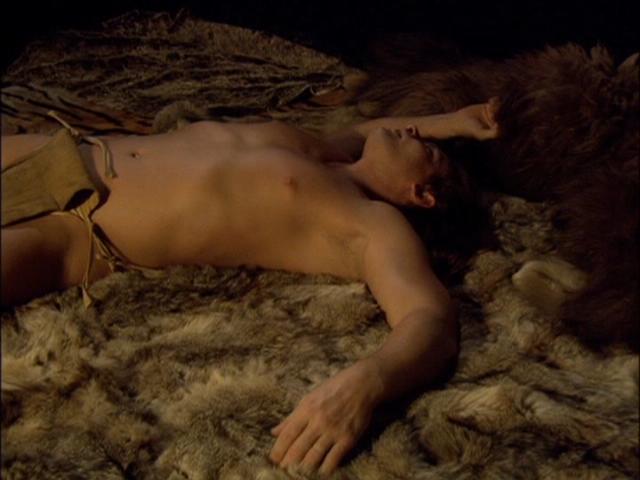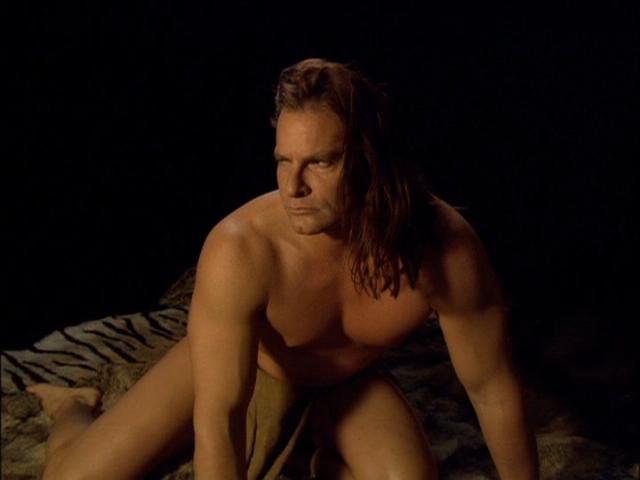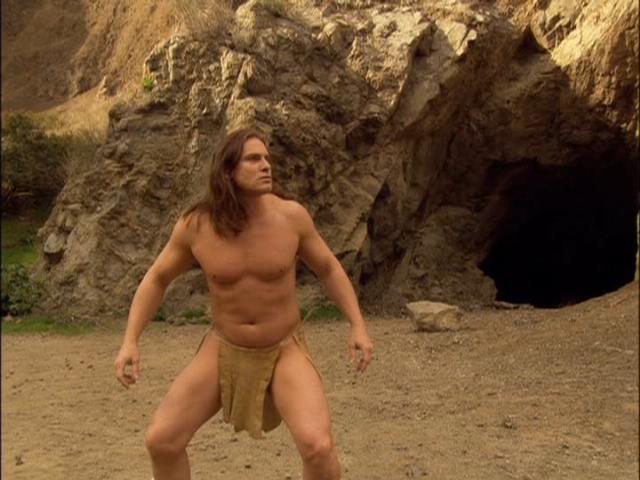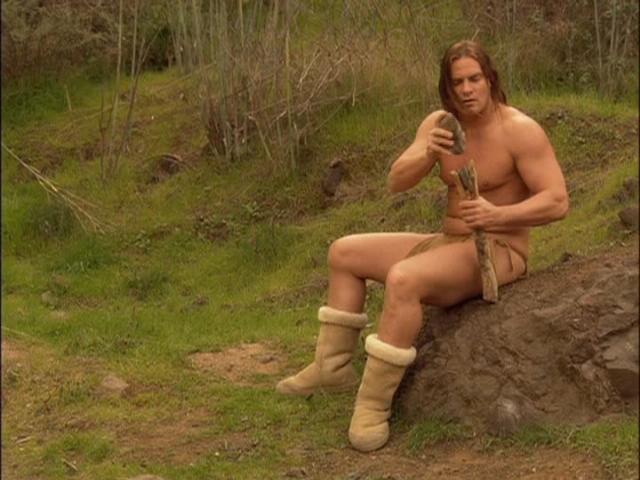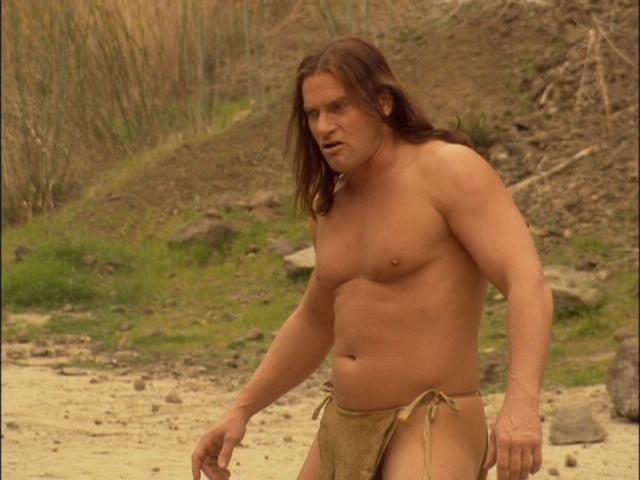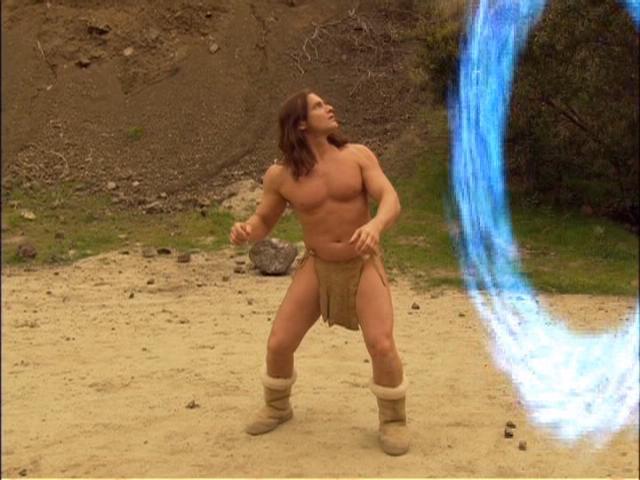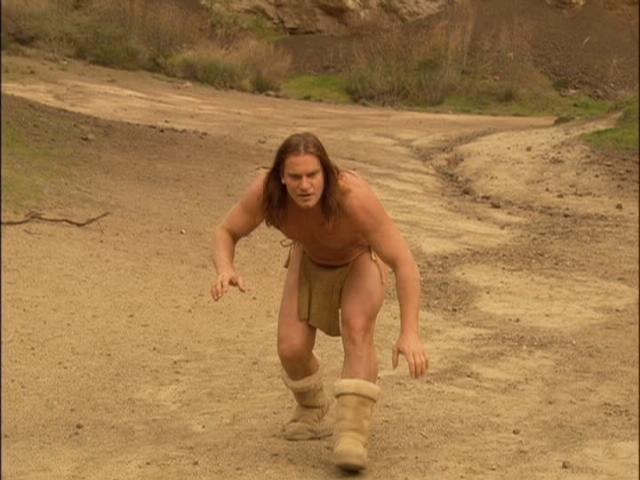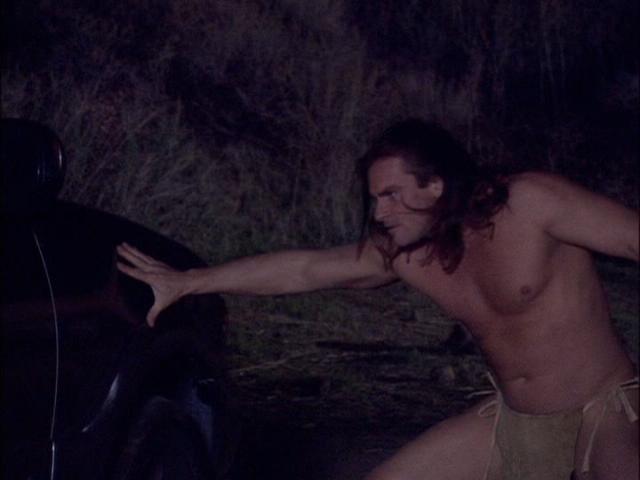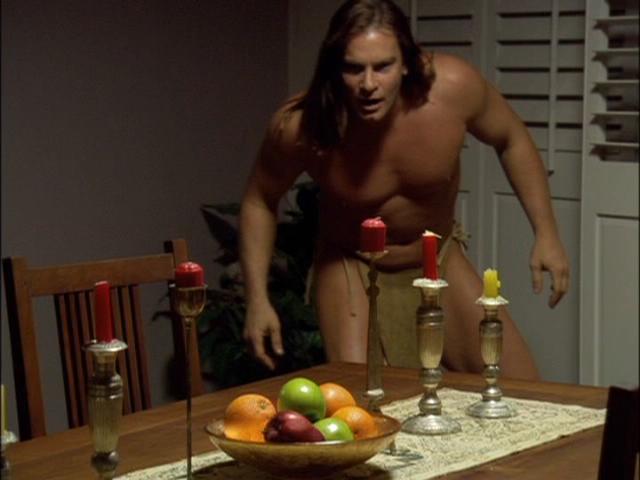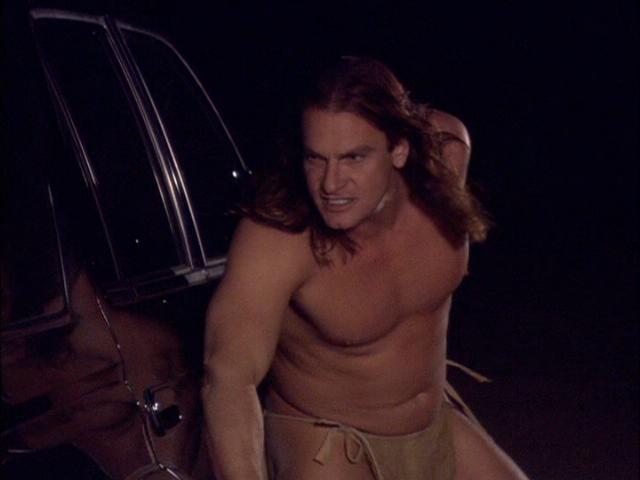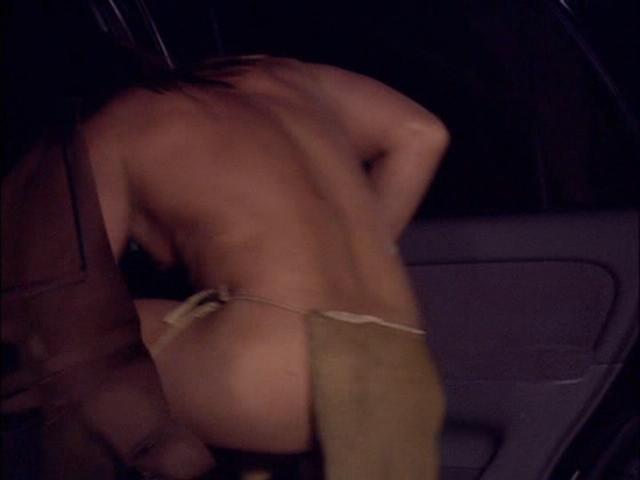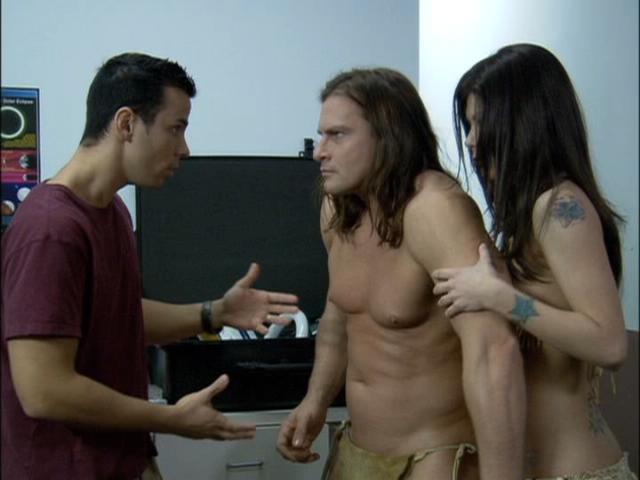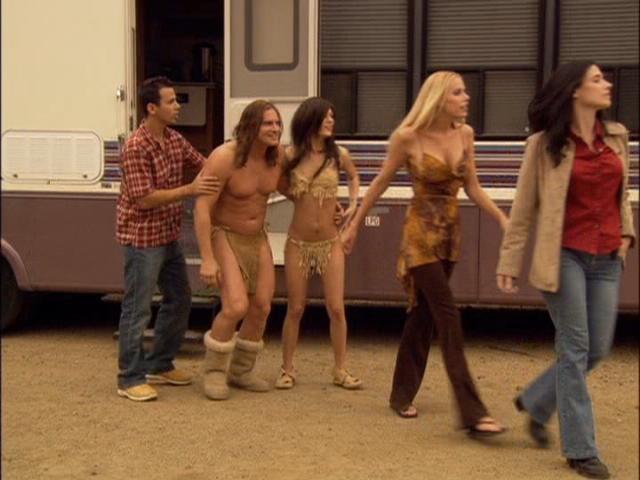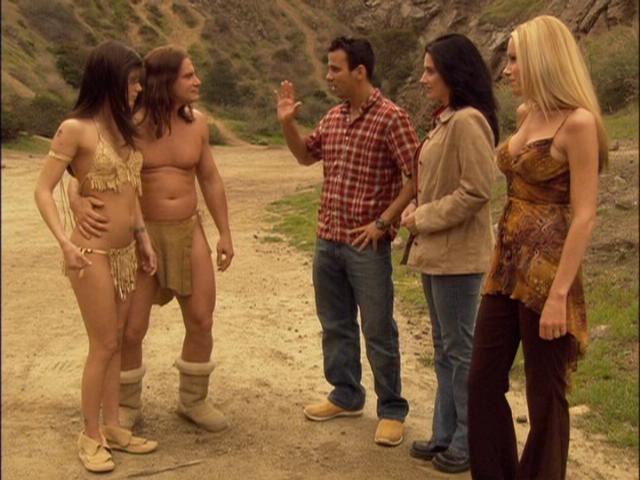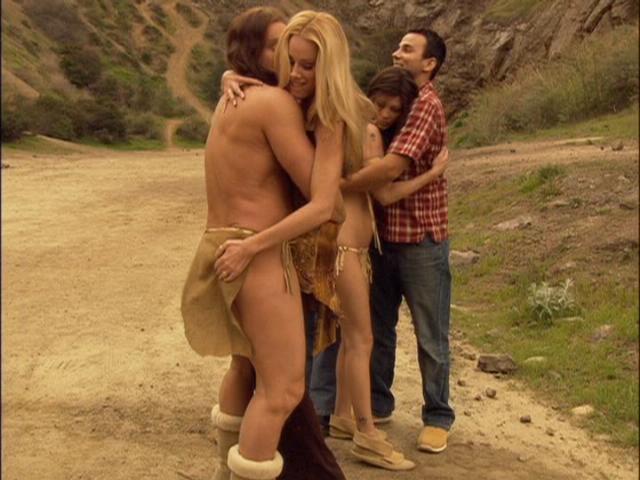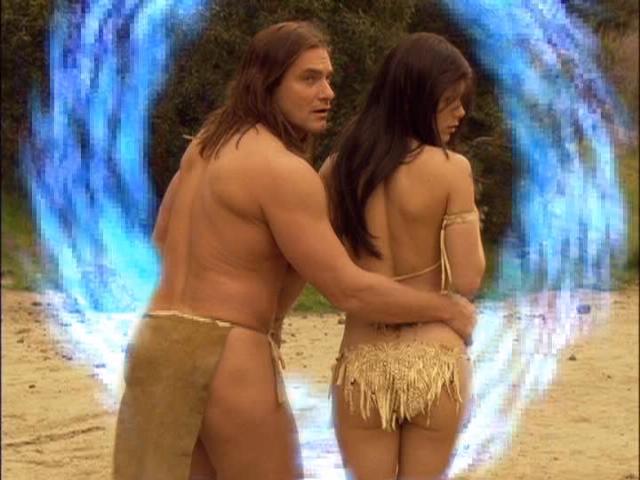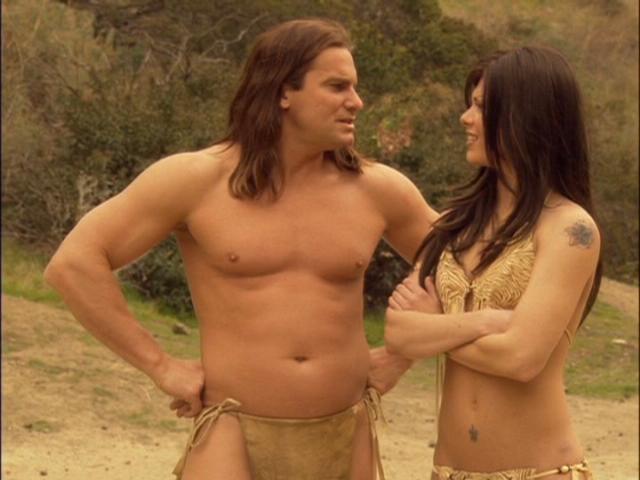 screenshots / Teenage Cavegirl / 2004 American Independent Productions

A time warp transports a prehistoric caveman (Evan Stone) and his lover (Jezebelle Bond) to modern times.
Directed by Fred Olen Ray (Dinosaur Island) under the pseudonym of Nicholas Medina, the film makes references to Gordon Scott's Tarzan films and the 1958 Roger Corman movie Teenage Cave Man.
Released directly to video, this sexploitation comedy was shown on cable television under the title of Bikini Cavegirl. Filming locations included California's Bronson Canyon (Cave Girl Island).