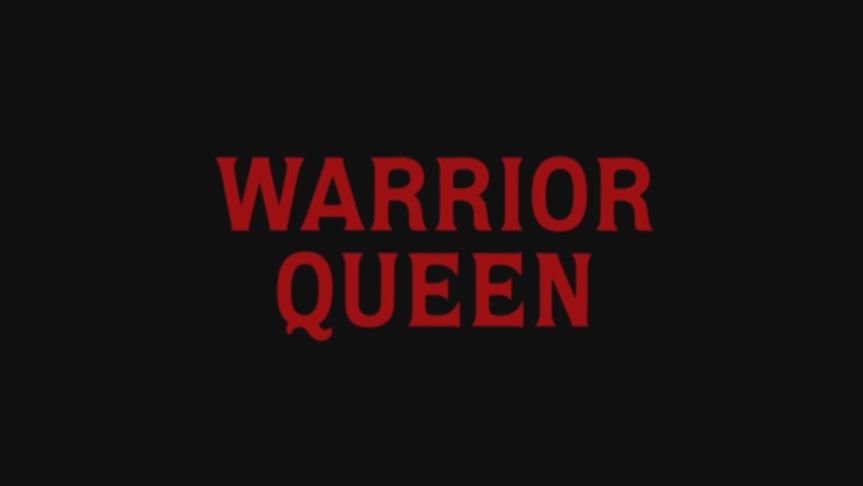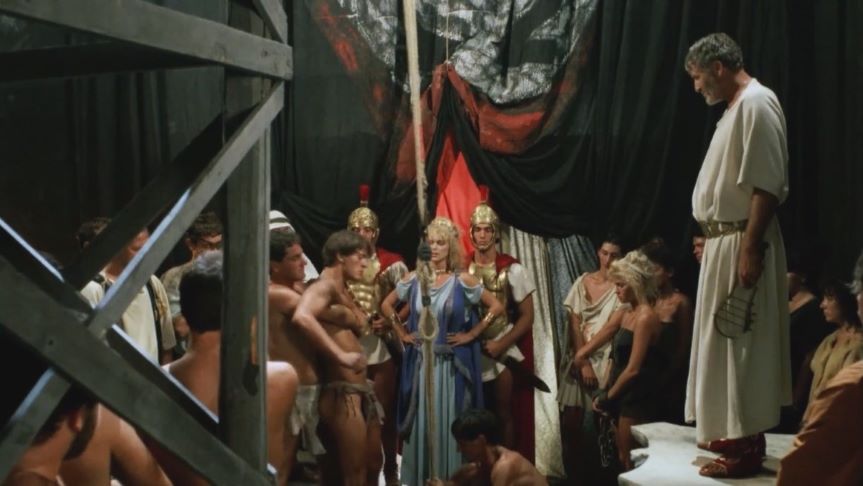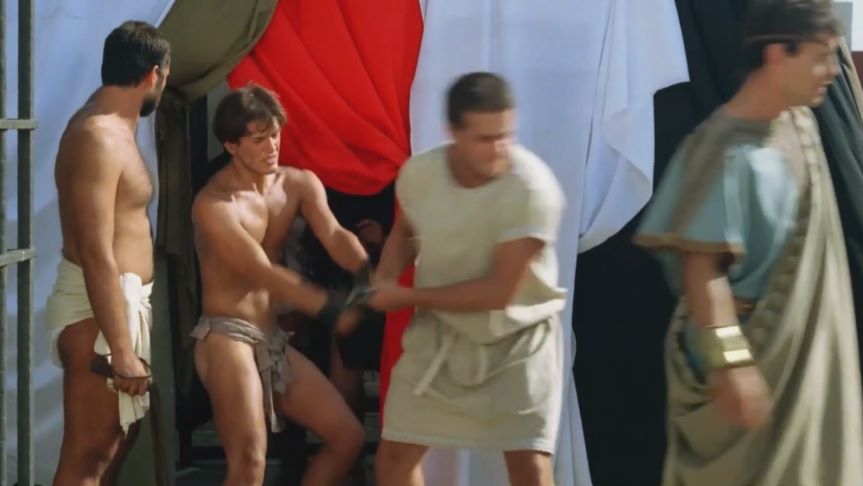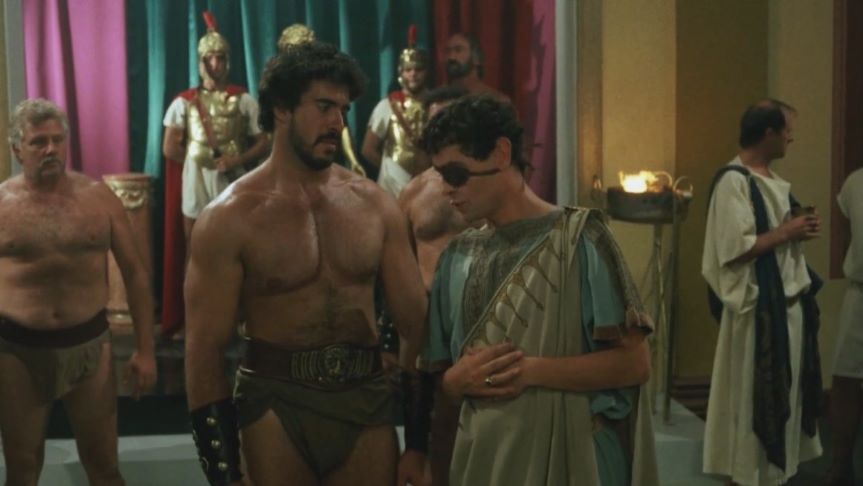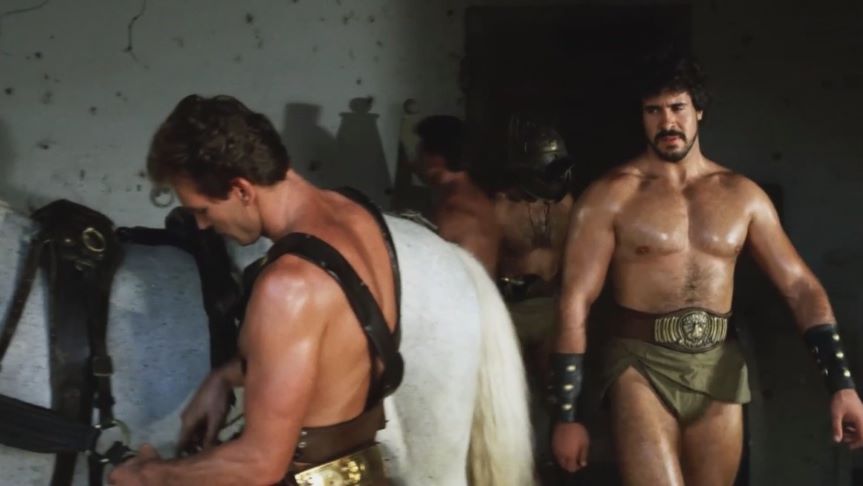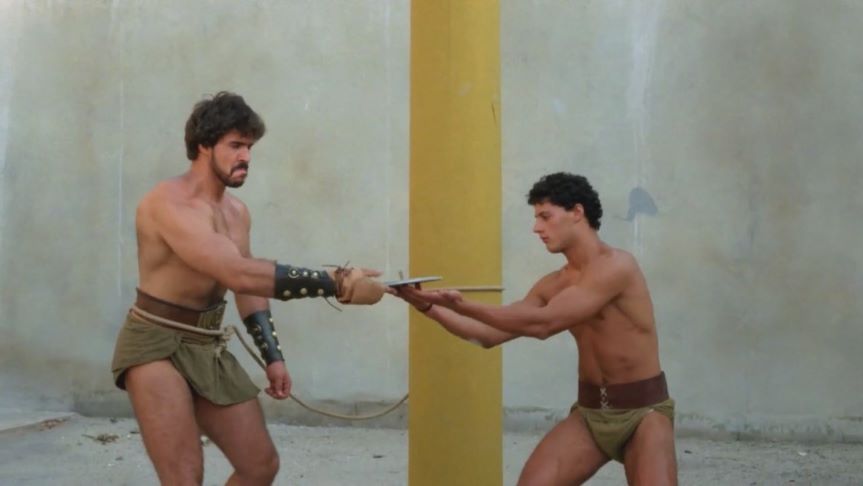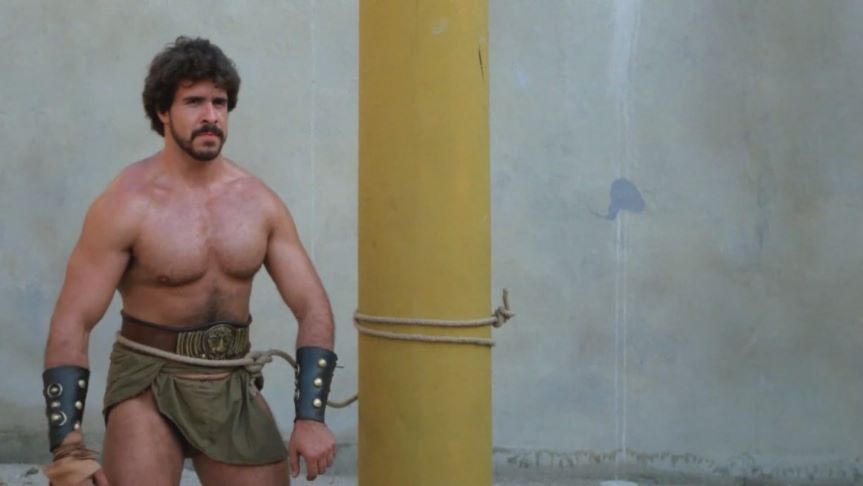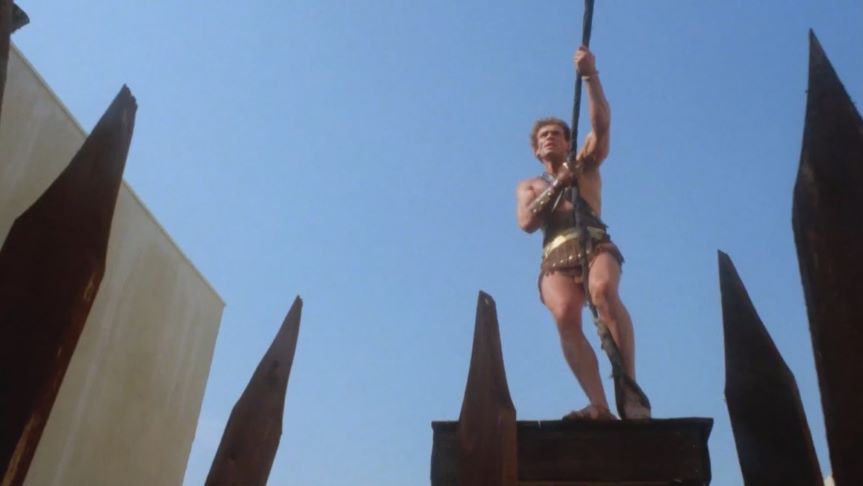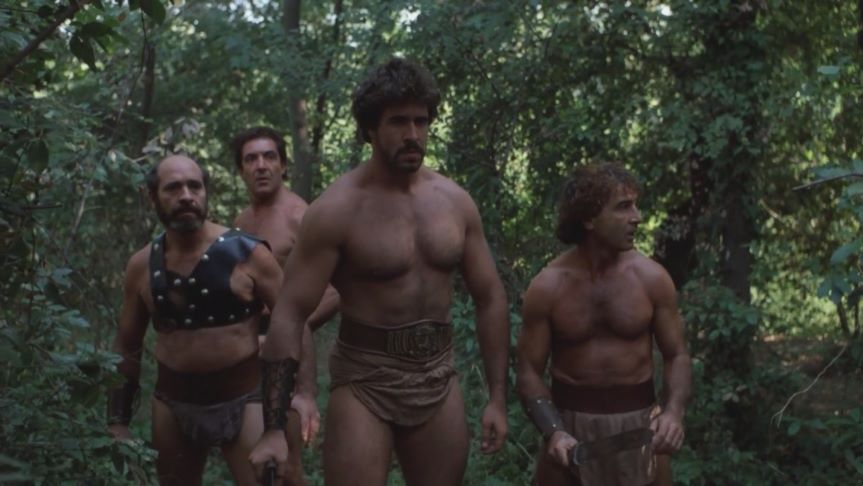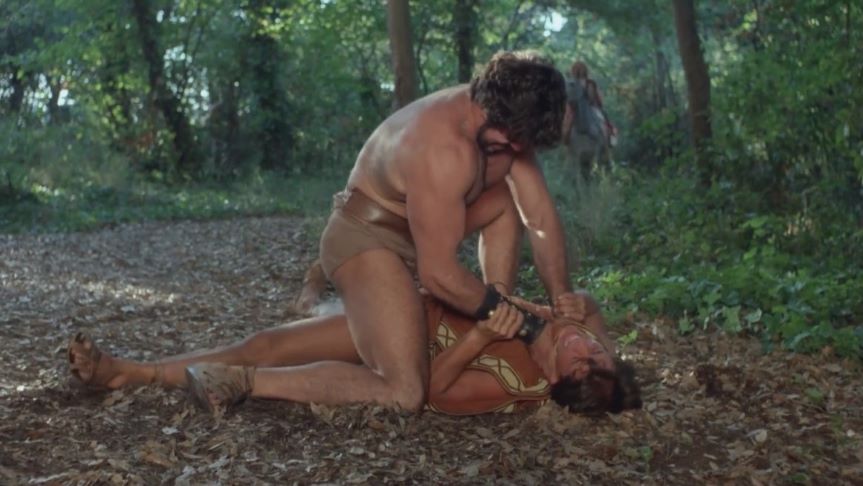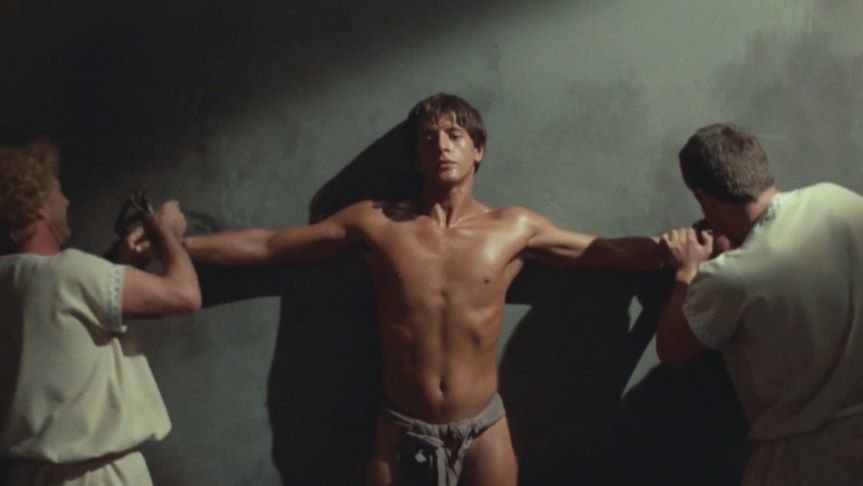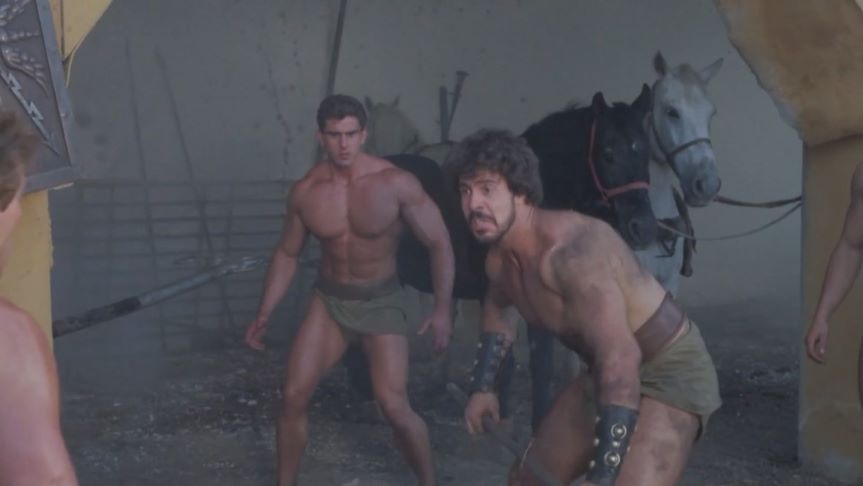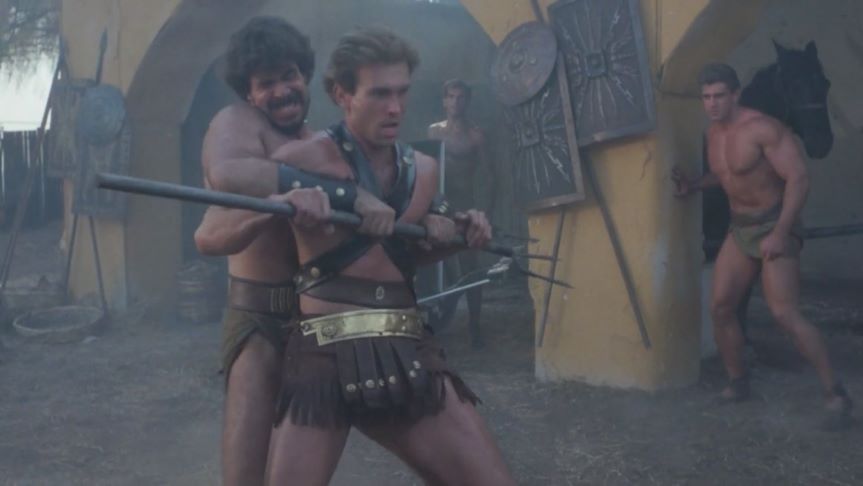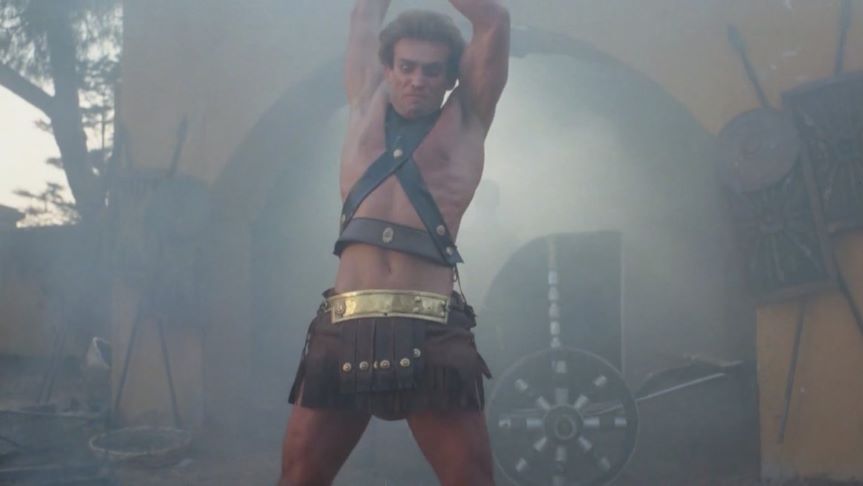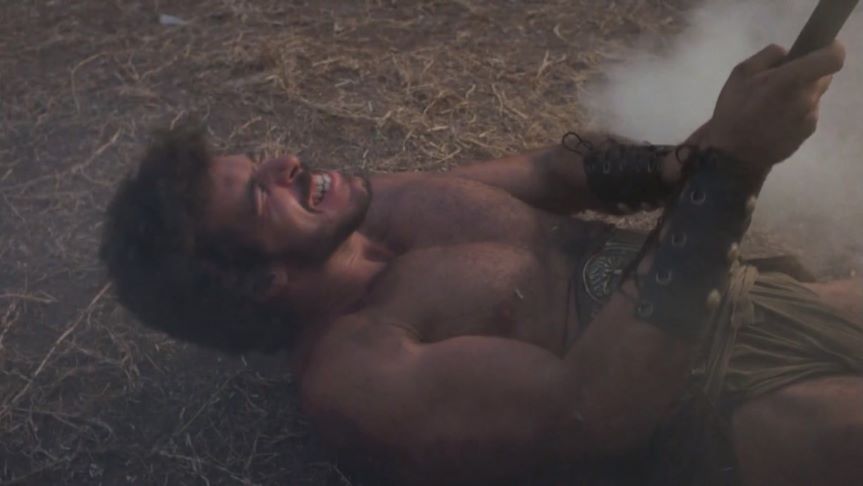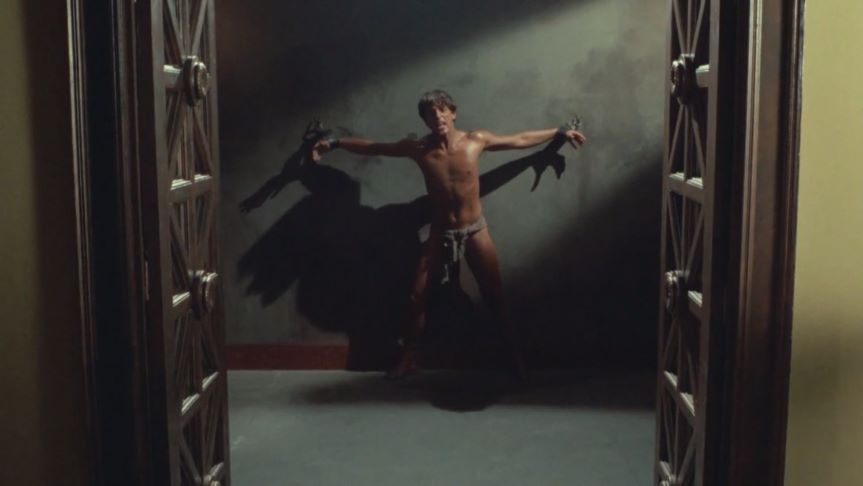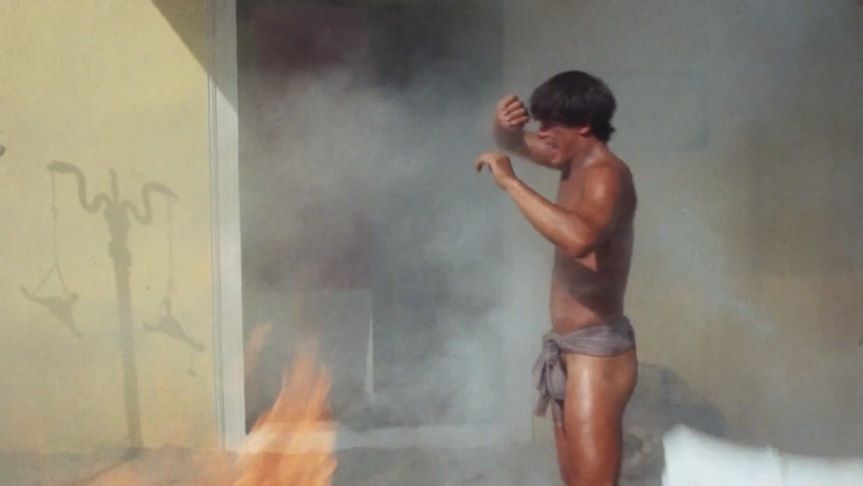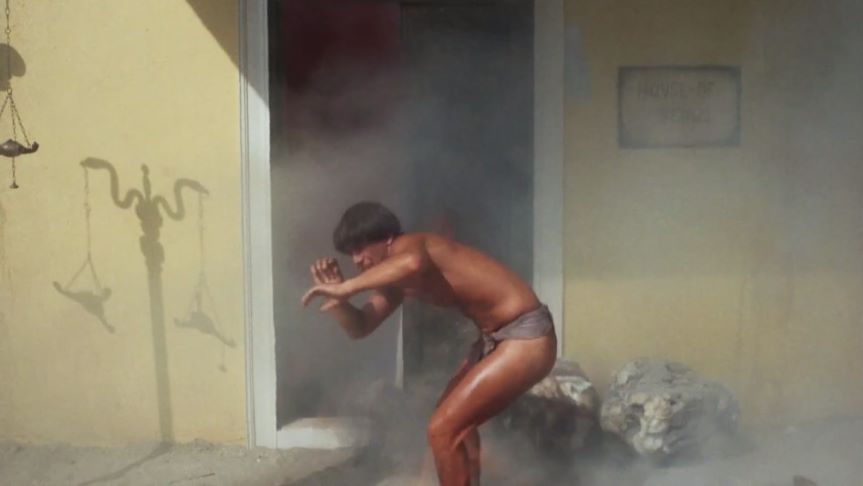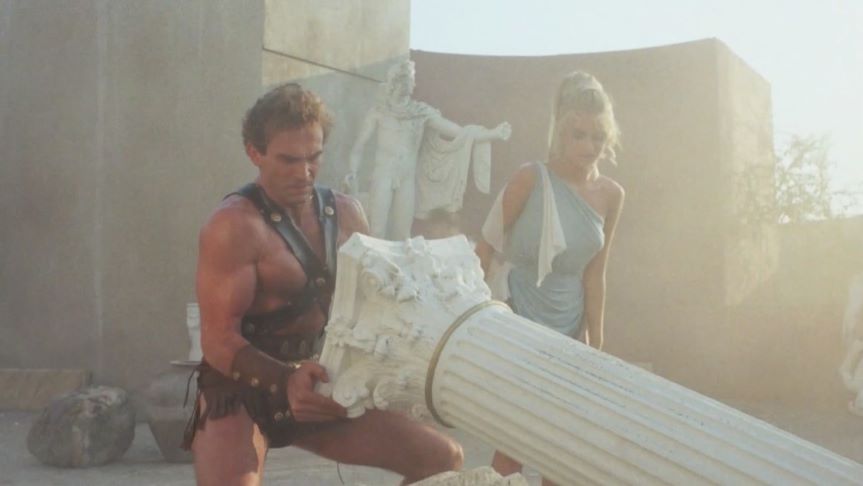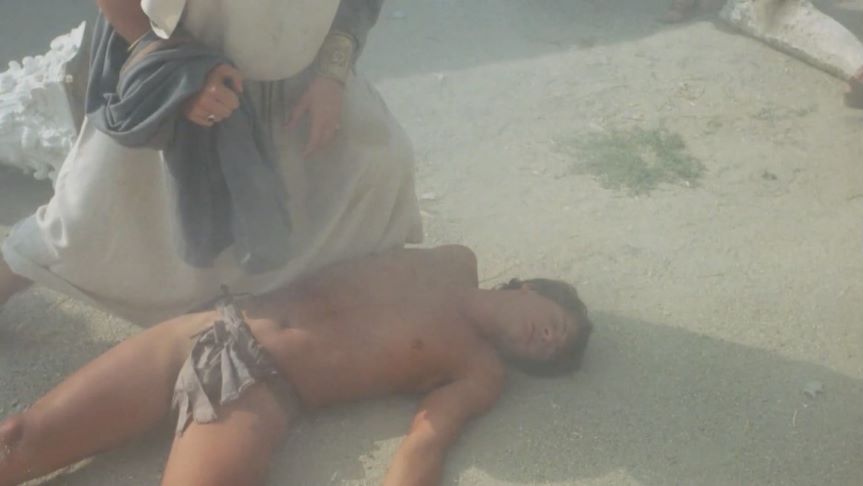 screenshots / Warrior Queen / 1987 Lightning Pictures Inc.

Set in Pompeii, 79 A.D. the film stars Sybil Danning who was previously seen in 1983's Hercules starring Lou Ferrigno.
Co-starring is actor Rick Hill who previously starred as the titled character in 1983's Deathstalker.
Also in the cast is Donald Pleasence (Treasure of the Amazon) who is best known as Dr. Loomis in Halloween.
Orginally released in Europe with either 92 or 79 minute running times, the version released on VHS in the United States was edited to 69 minutes.
The film was directed by Chuck Vincent whose previous credits included adult films dating back to the 1970's.