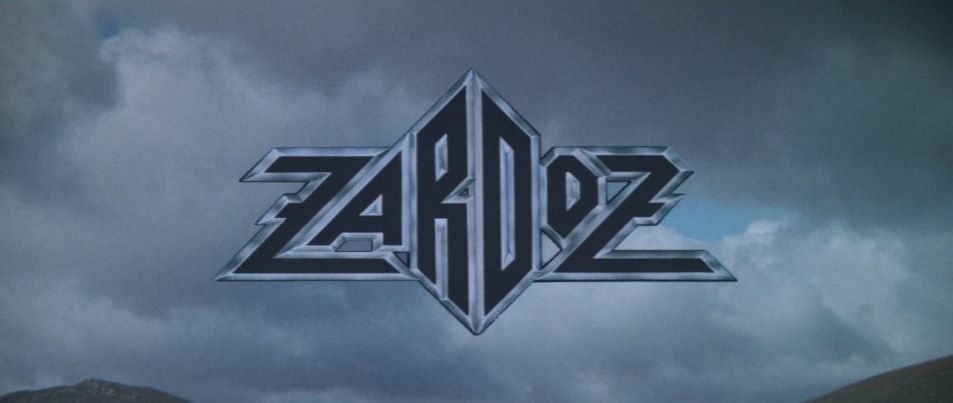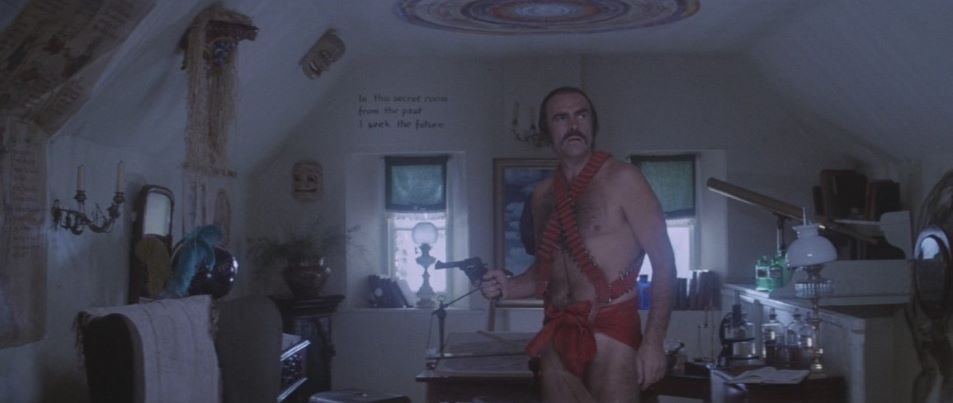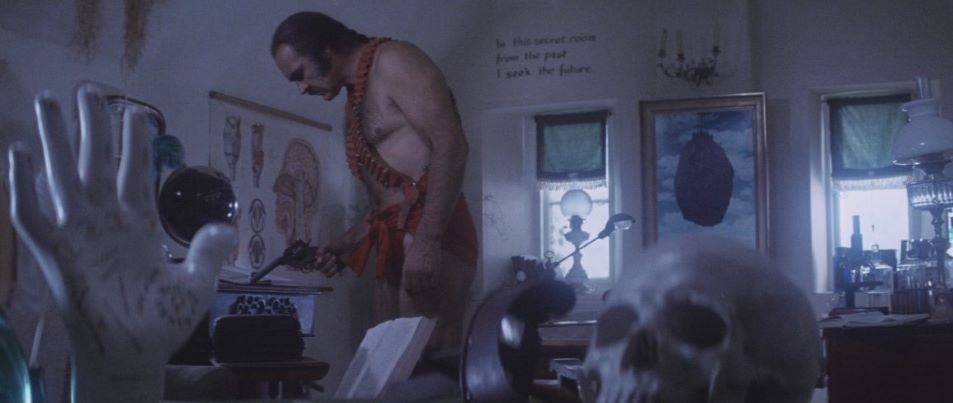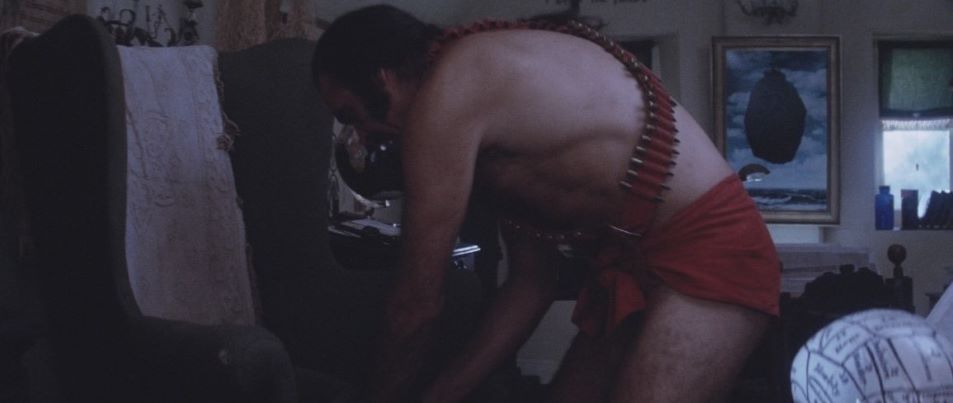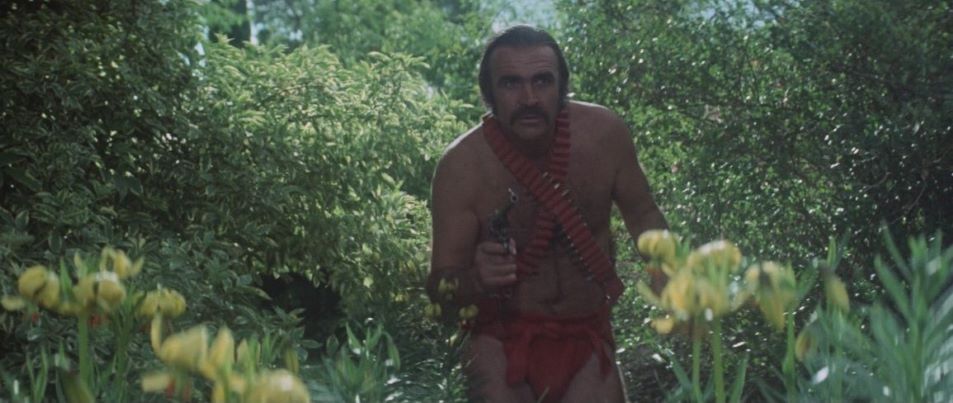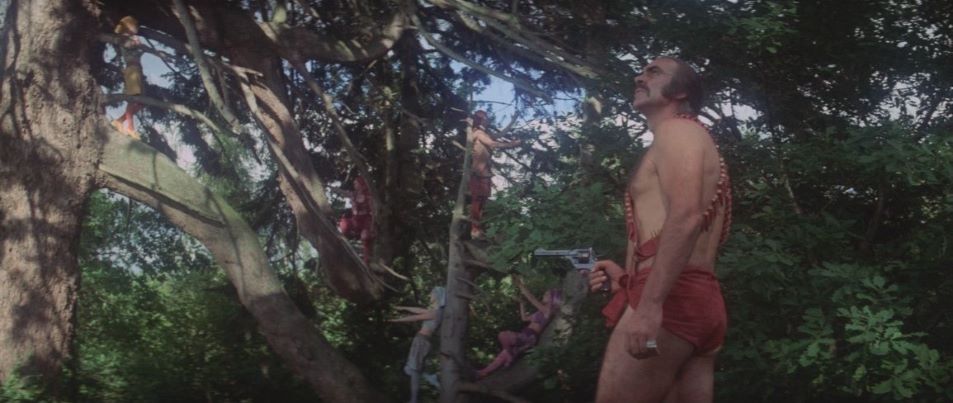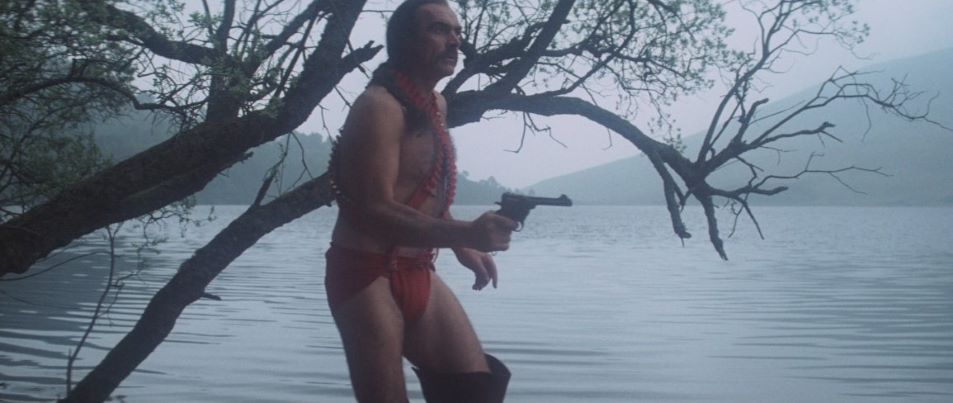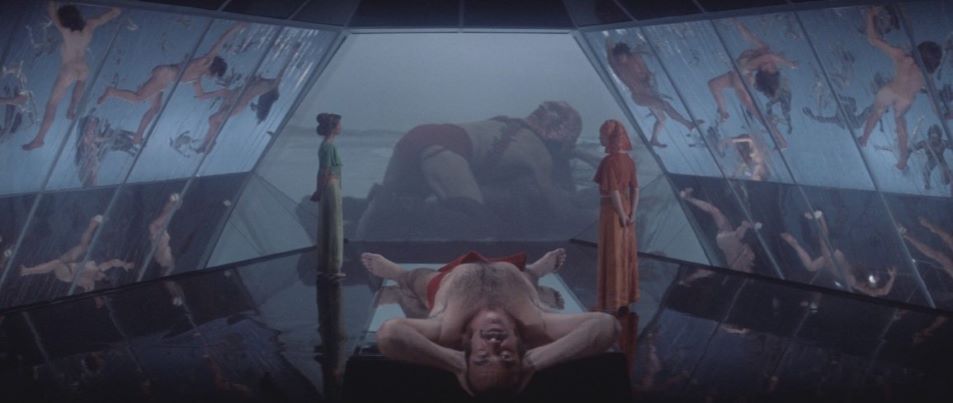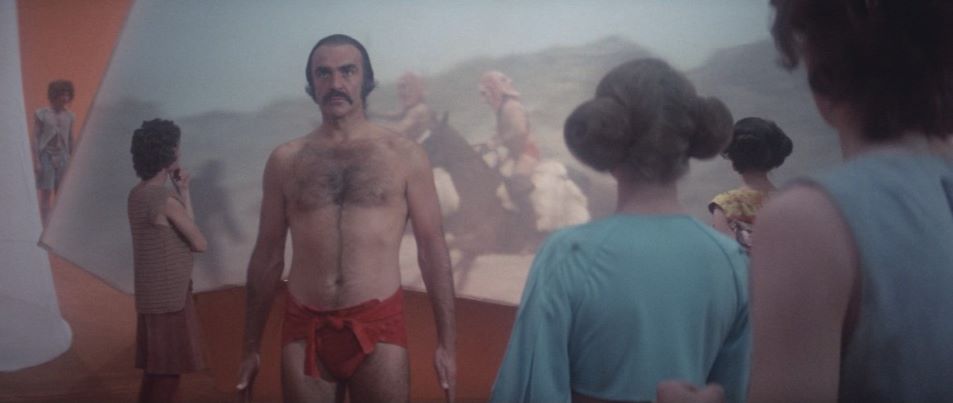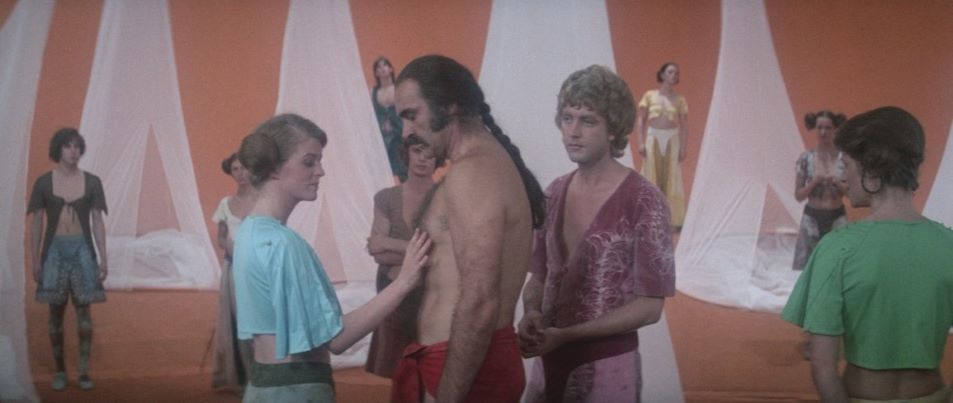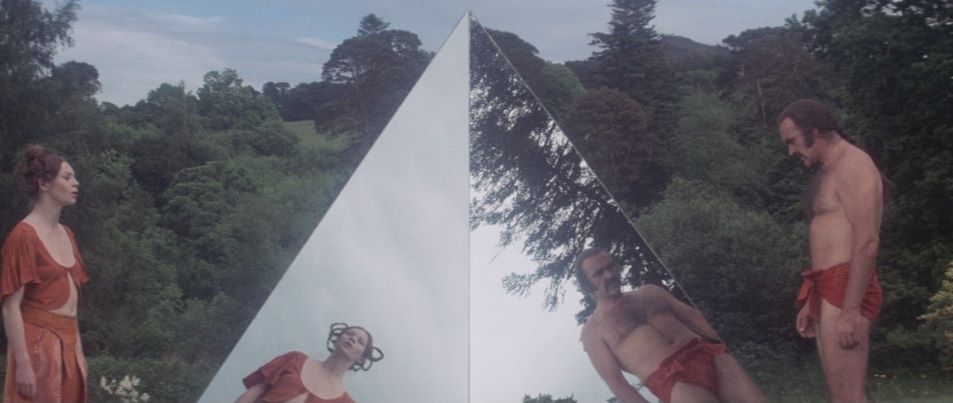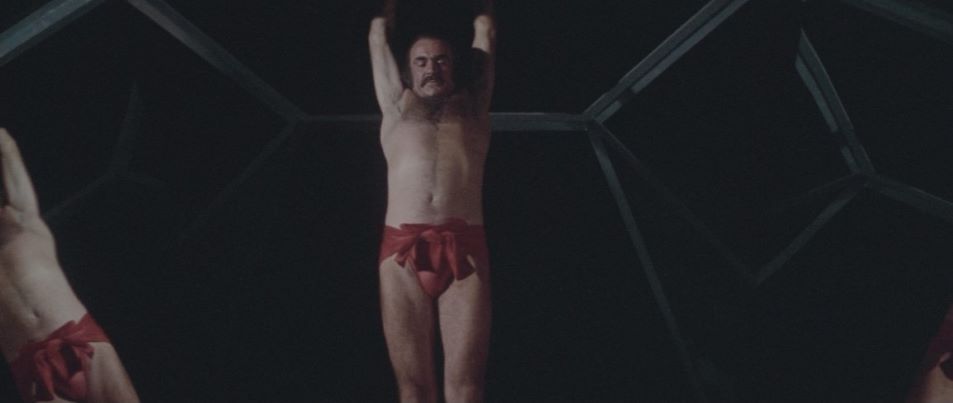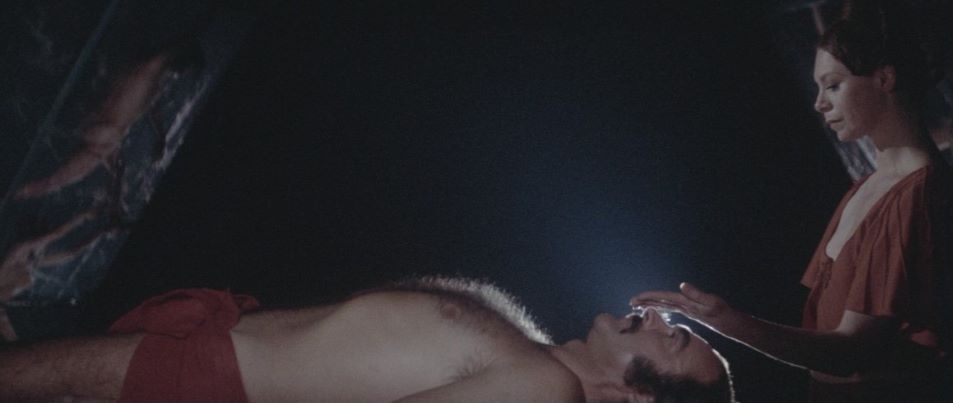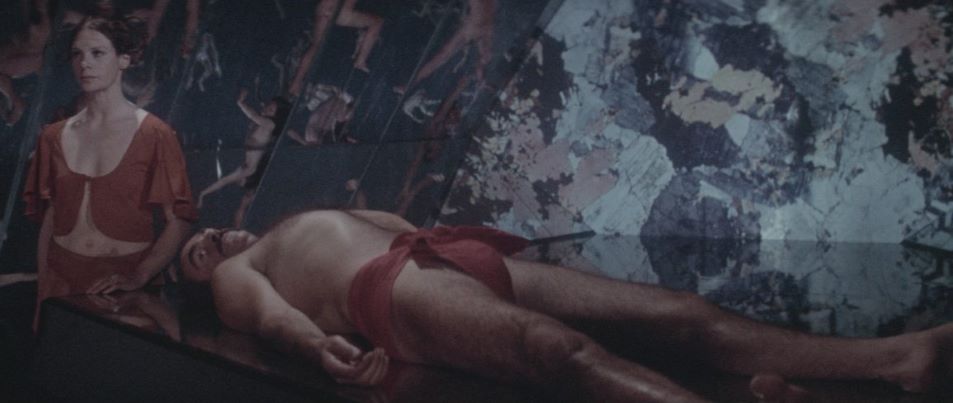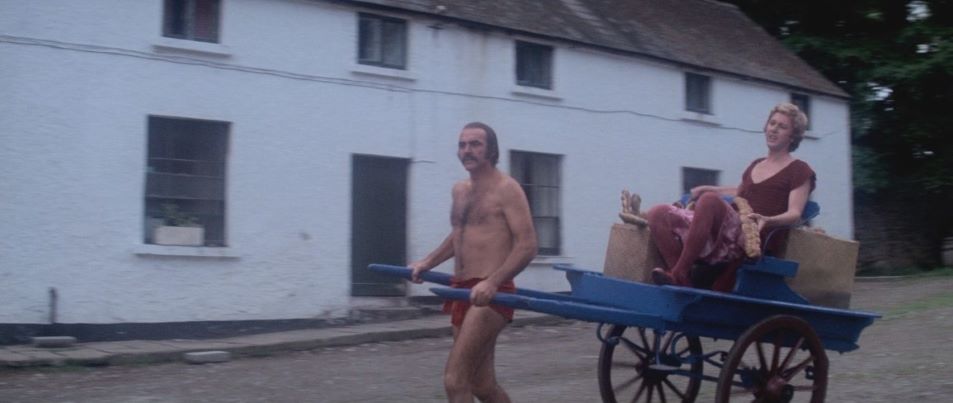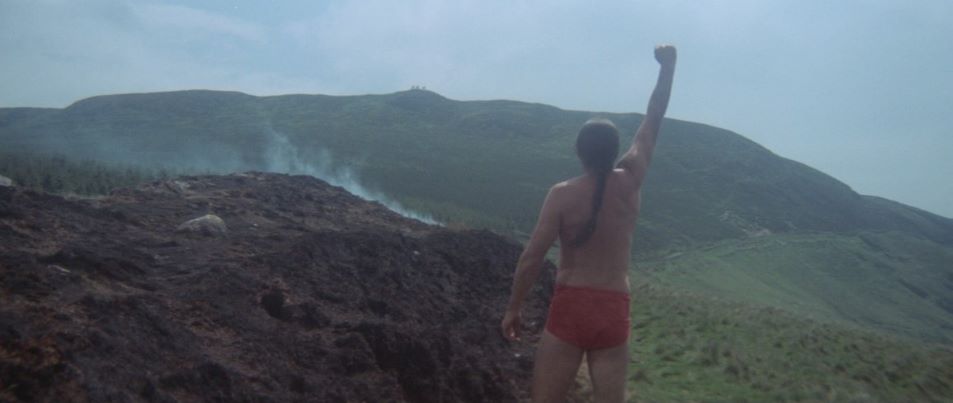 screenshots / Zardoz / 1974 20th Century Fox Film Corporation

Filmed on location in County Wicklow in the Republic of Ireland and starring James Bond 007 actor Sean Connery (Medicine Man) as Zed, a "Brutal Exterminator" in a post-apocalyptic world.
The sci-fi fantasy was directed by John Boorman (The Emerald Forest).
It was orginally announced that Burt Reynolds (Skullduggery) would be cast as the film's star but the actor had to pull out due to illness.
As the Brutals were portrayed as primitive and barbaric it was decided that their clothing would be both functional and comfortable.
It's possible that the publicity photos of star Sean Connery wearing a red loincloth and boots are better known than the film itself.
Sean Connery passed in 2020 at the age of 90.