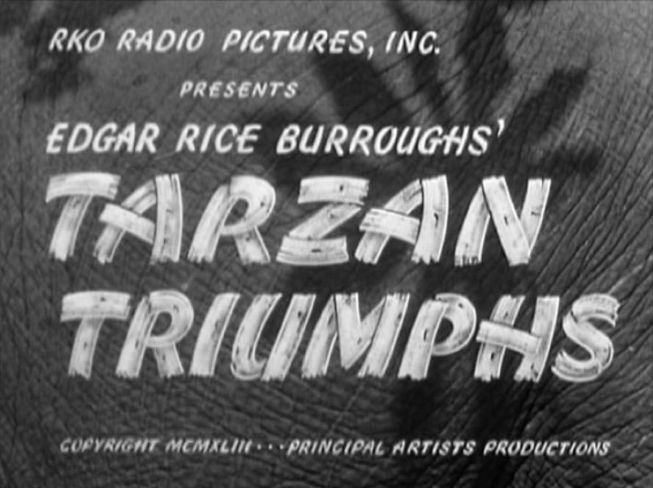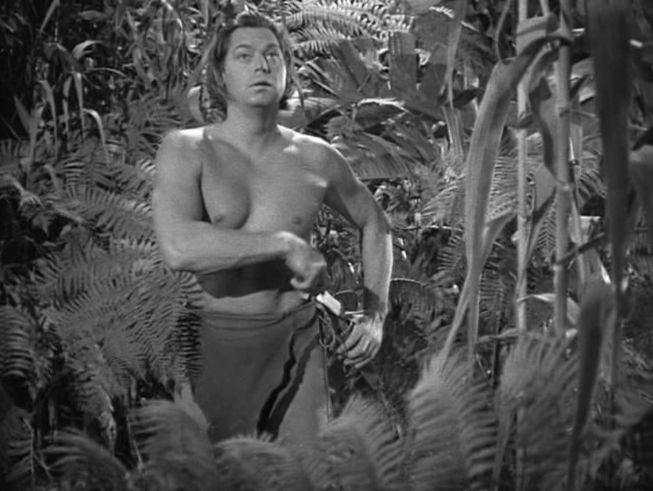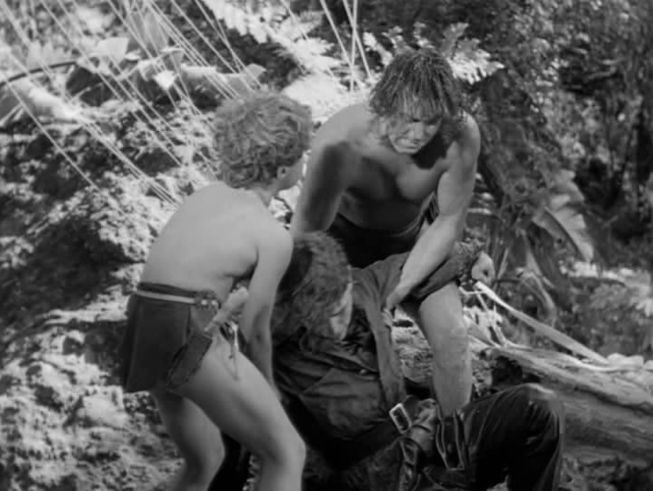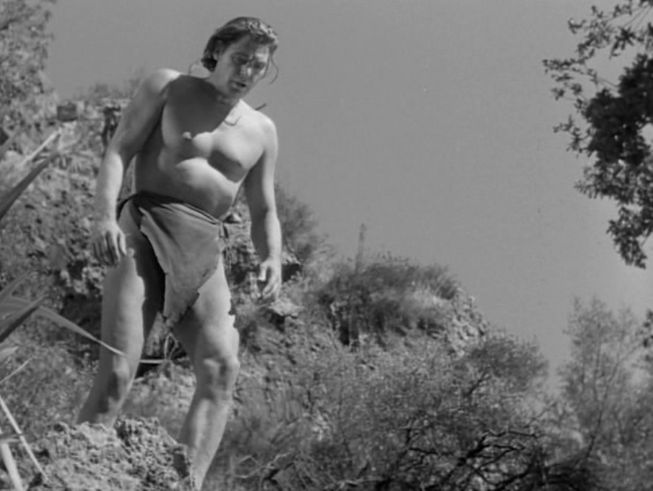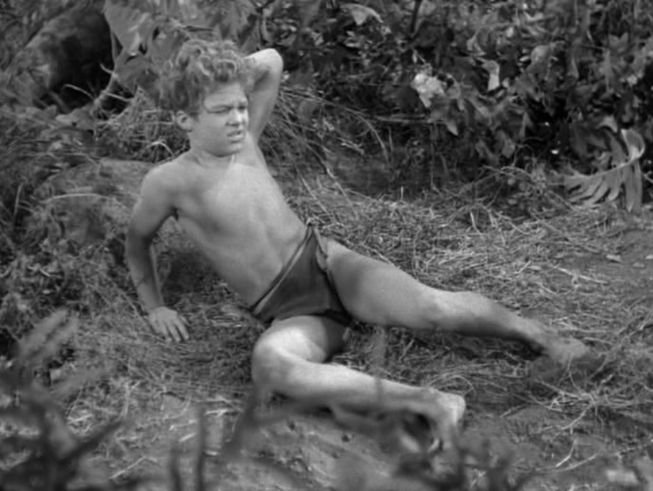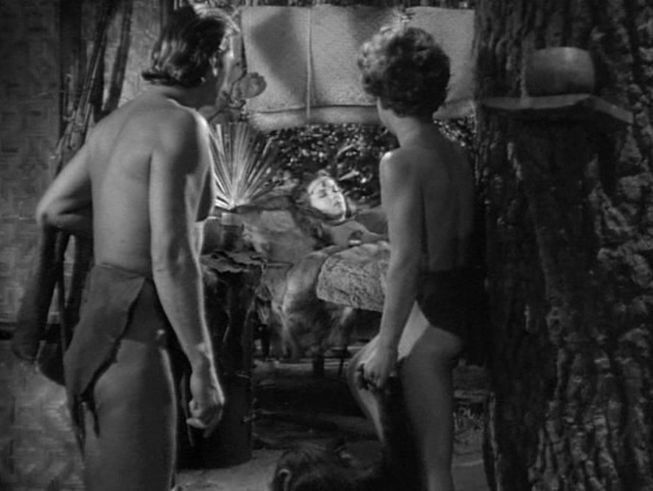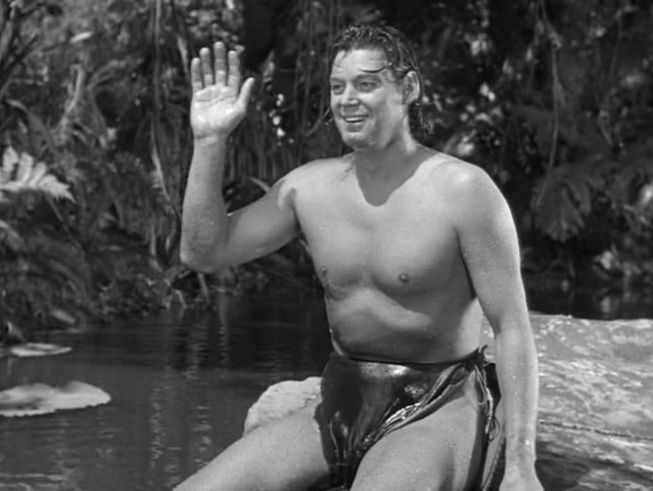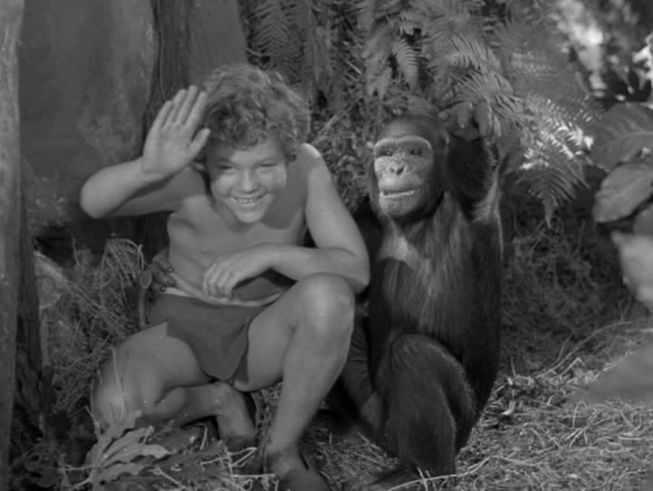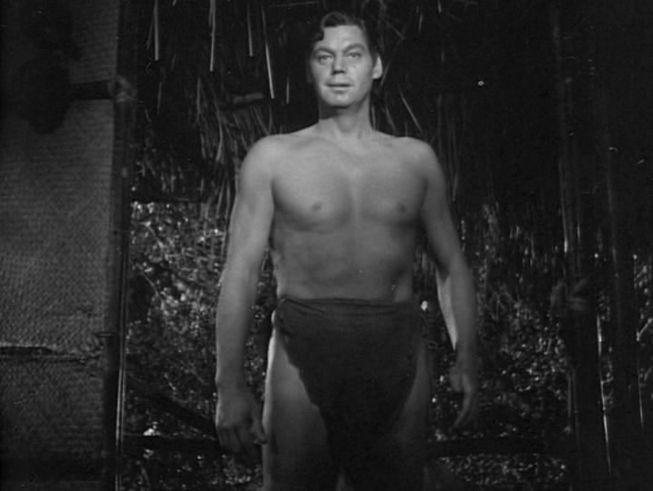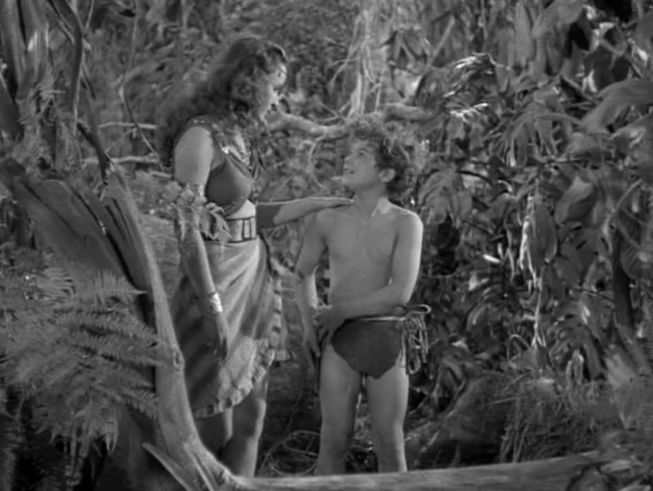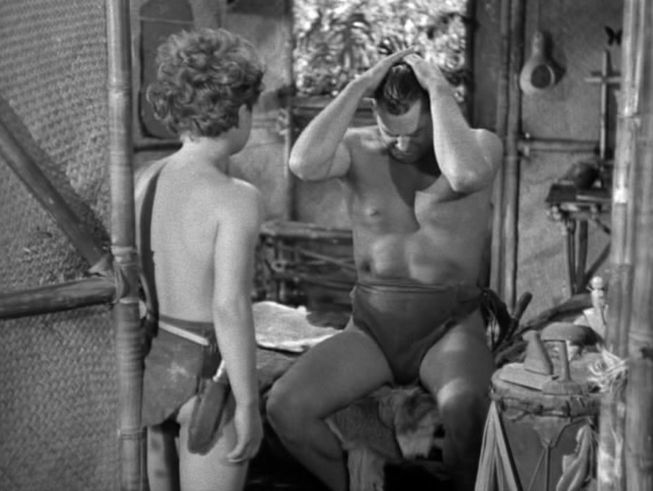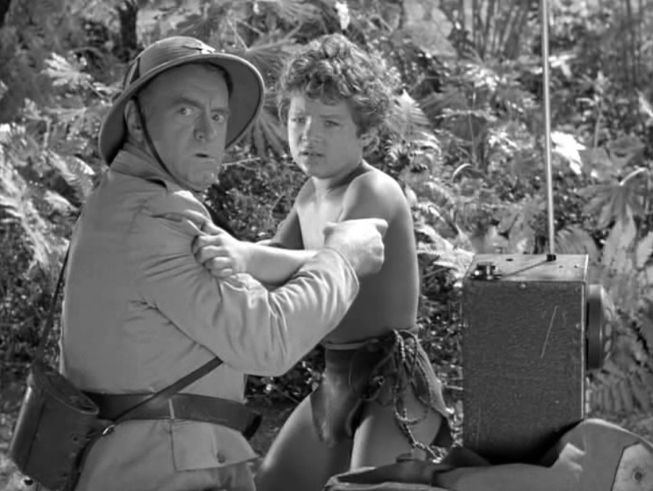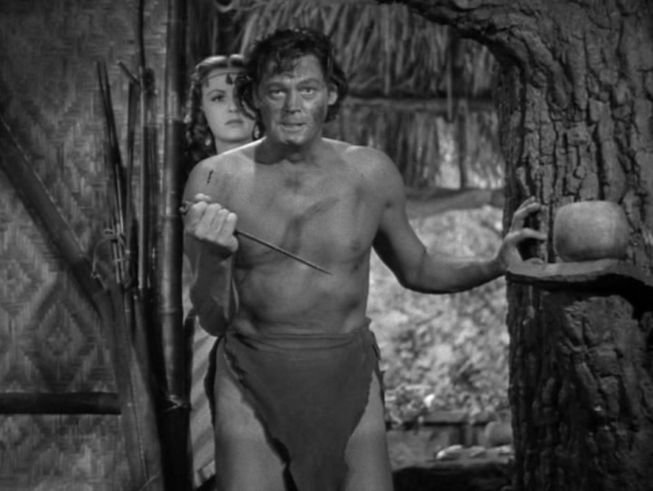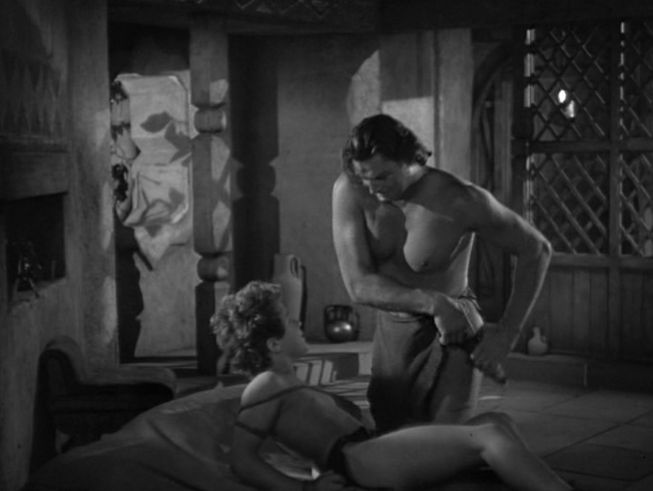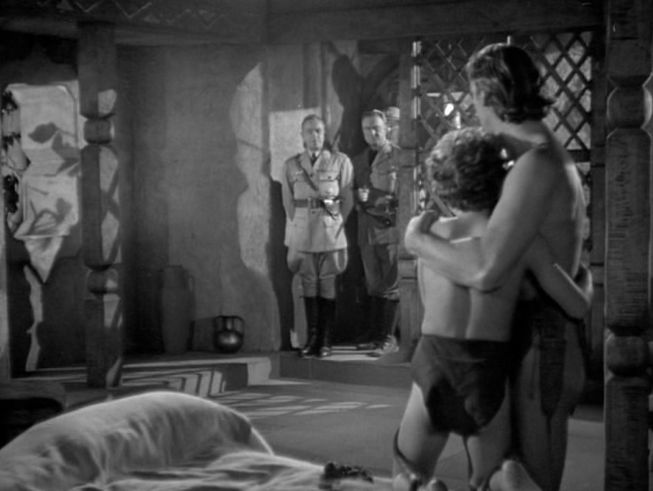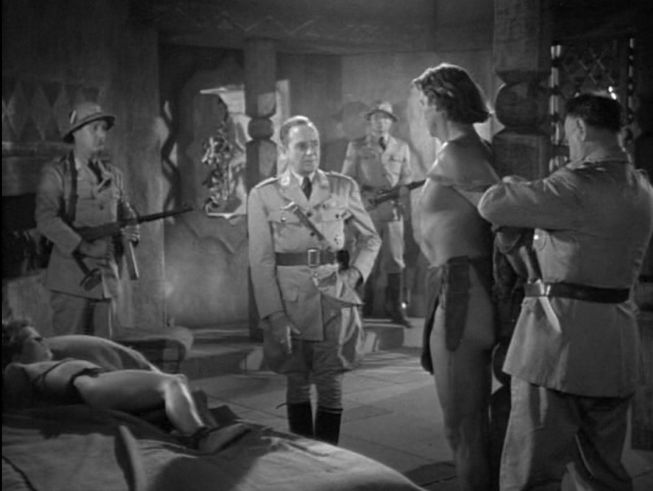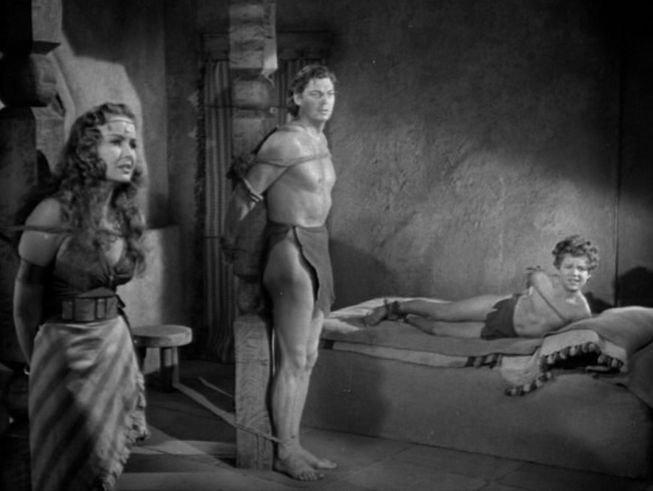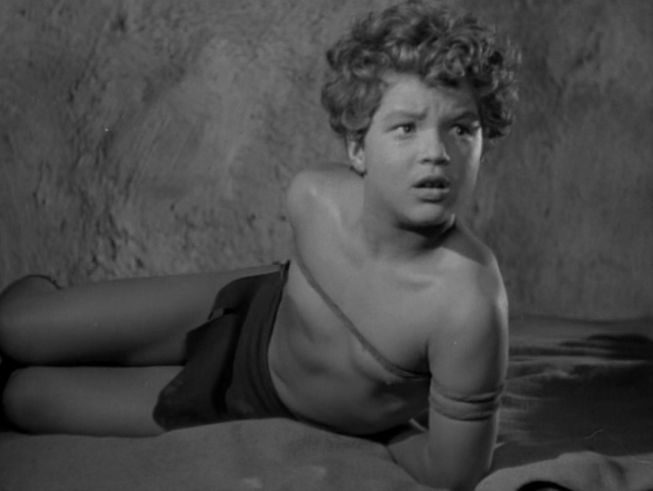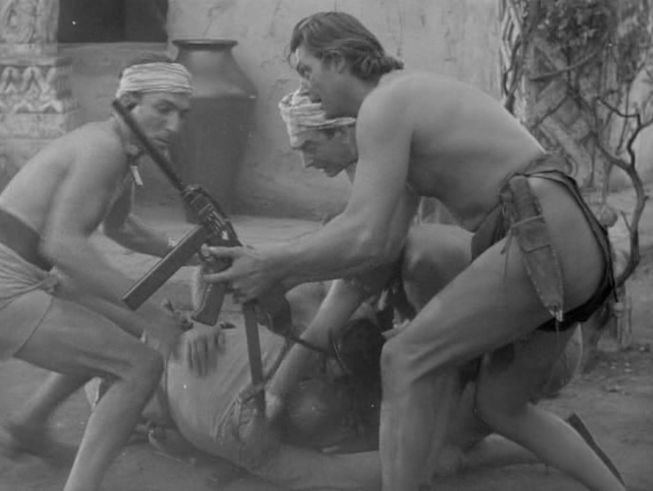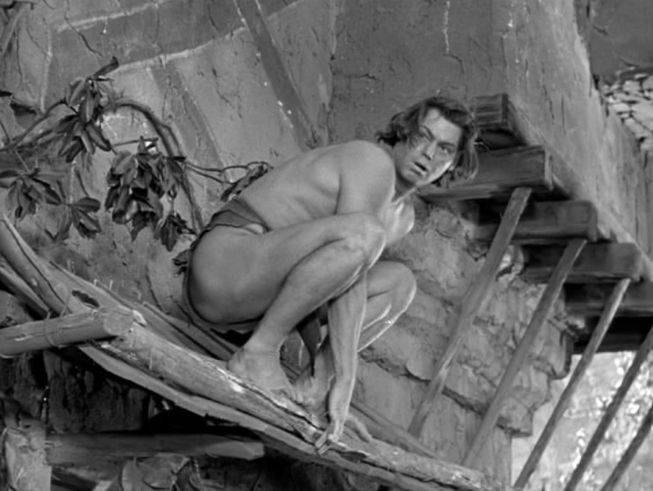 screenshots / Tarzan Triumphs / 1943 RKO Radio Pictures

"Now Tarzan make war!"
Johnny Weissmuller stars in his seventh Tarzan film, which would be the first with producer Sol Lesser (Tarzan the Fearless, Tarzan's Revenge) and RKO Pictures. Johnny Sheffield returned for the fourth time in the role of Boy.
Maureen O'Sullivan did not return in the role of Jane as she was under contract to Metro-Goldwyn-Mayer. The absence of Jane is explained in the film by a letter informing us that she has returned to the United Kingdom to tend to her sick mother.
Unlike previous Tarzan films, the "natives" would be portrayed by caucasian actors and extras in south seas island garb. This type of casting would continue for several other Tarzan films made in the 1940's.