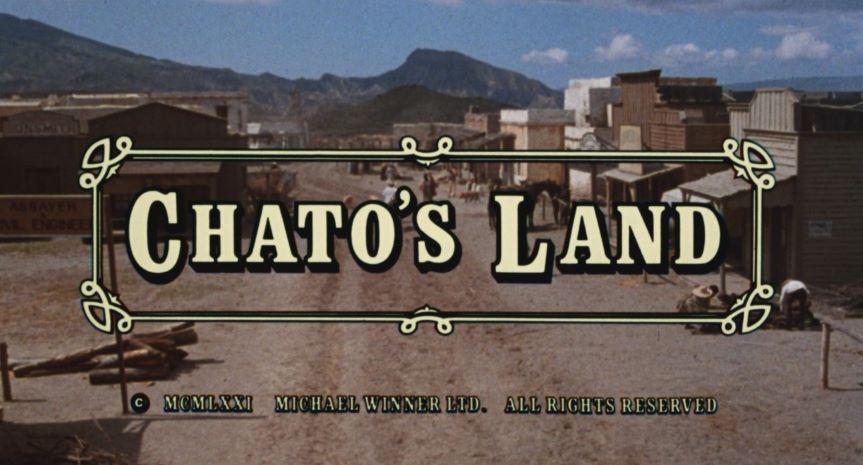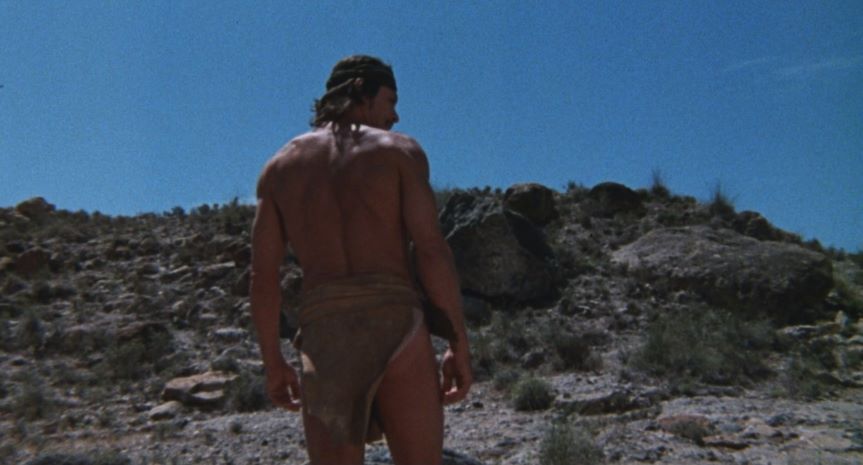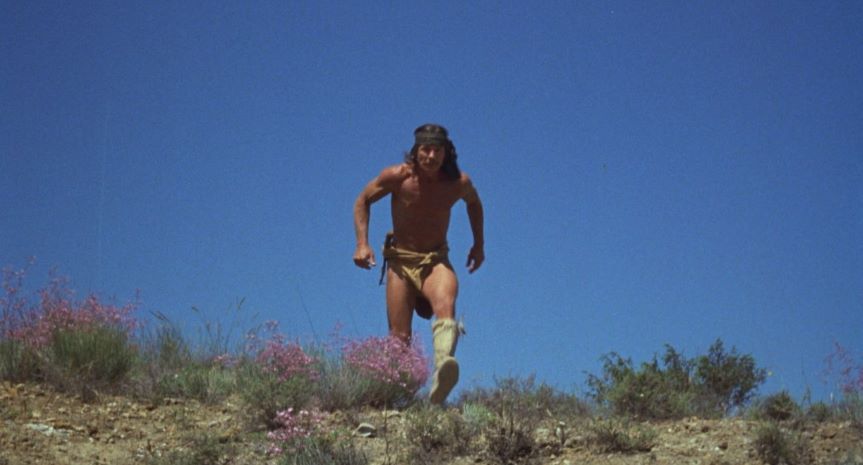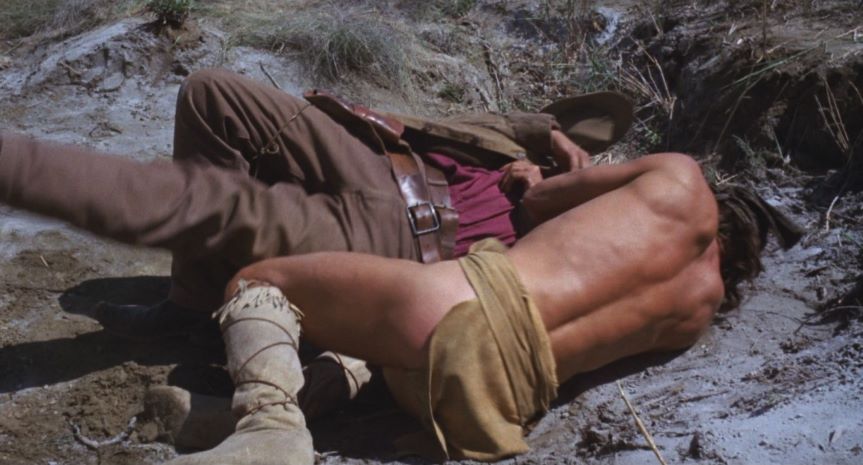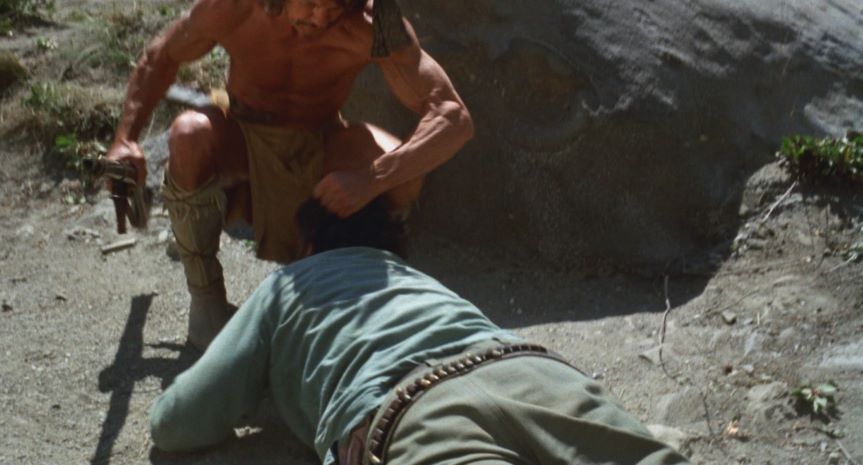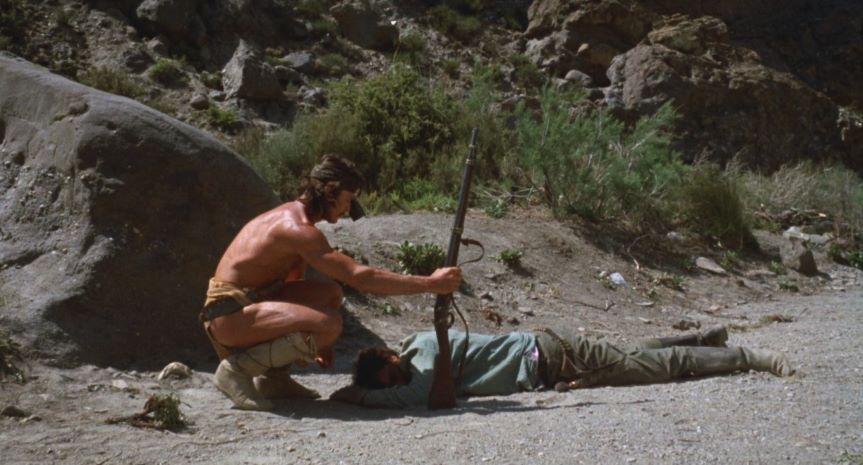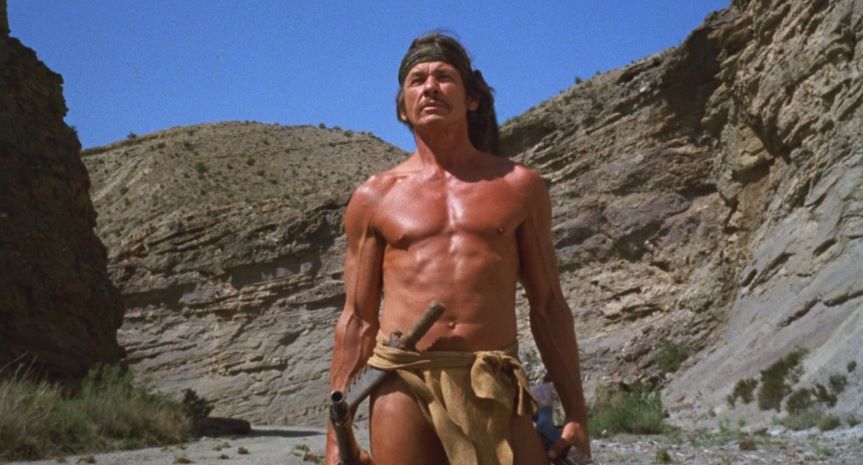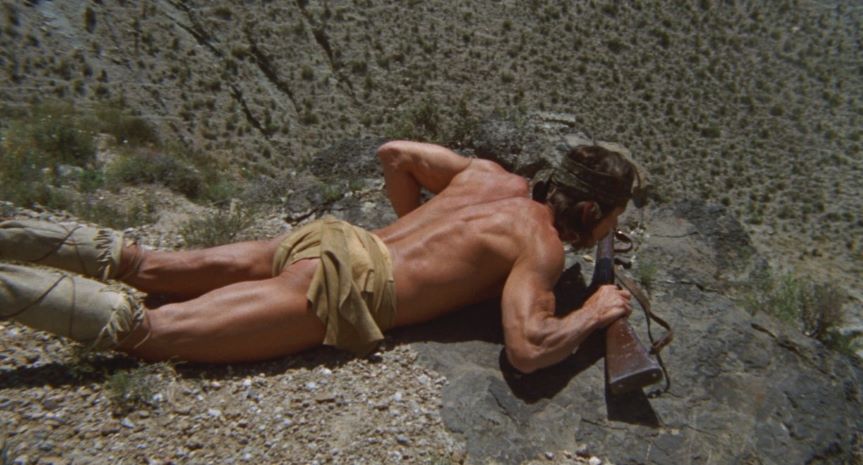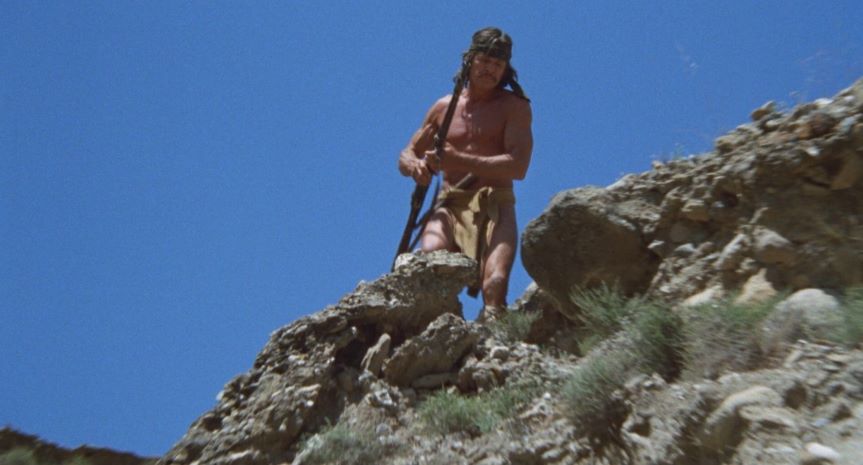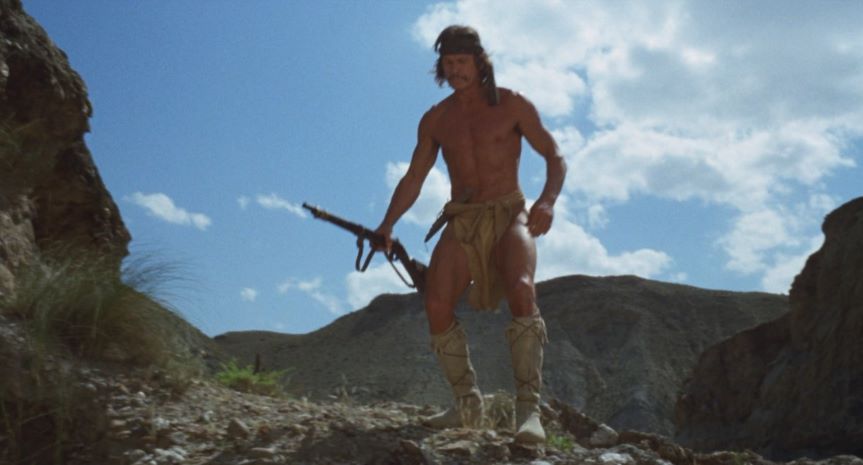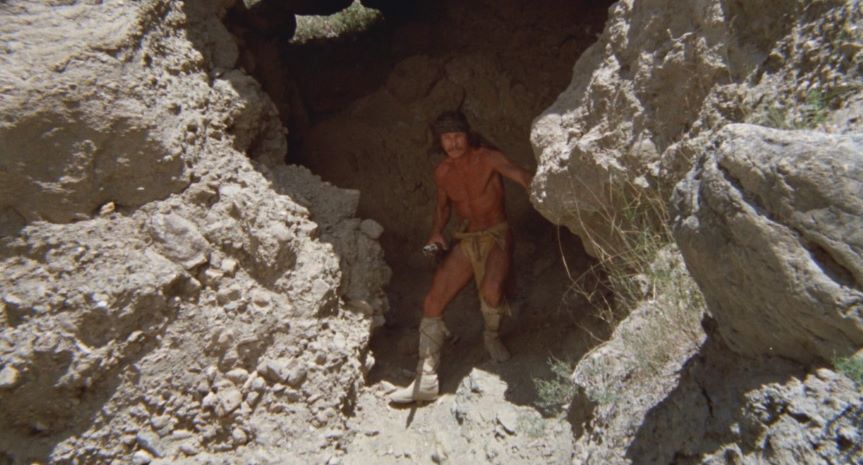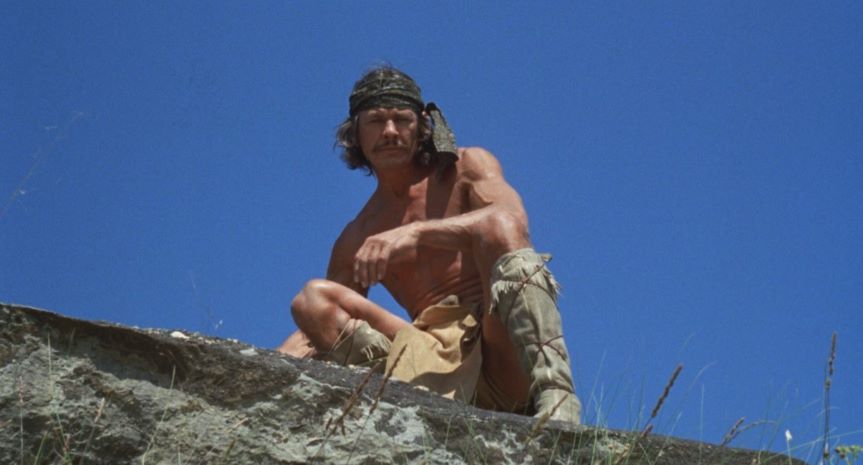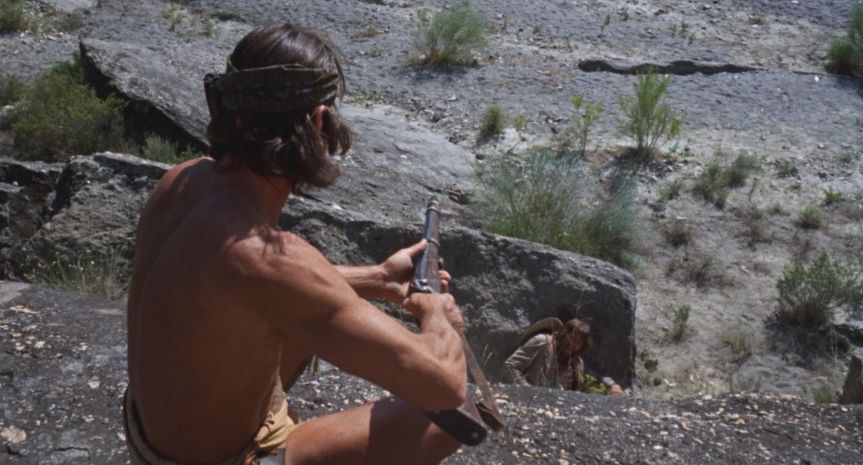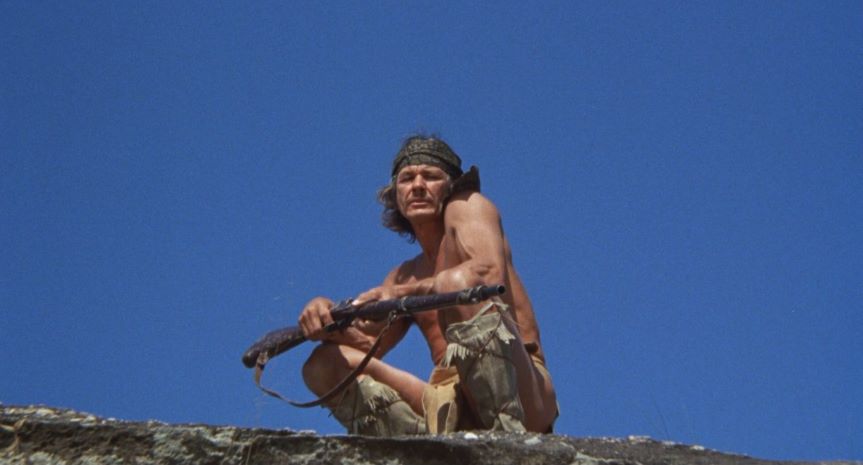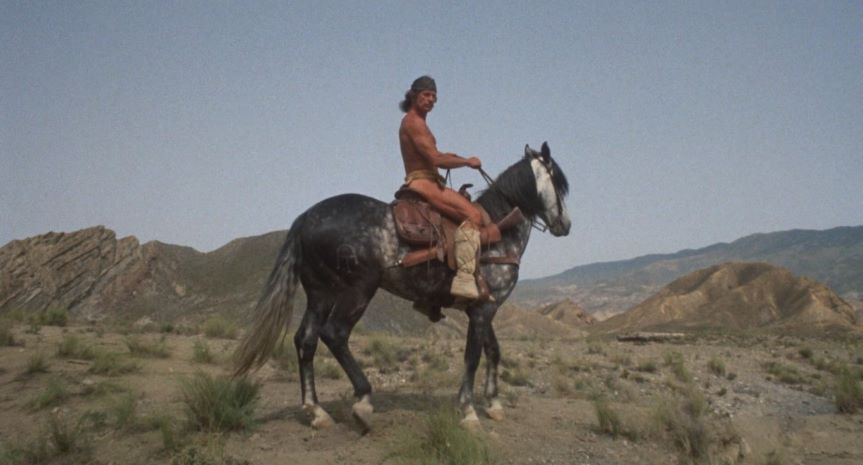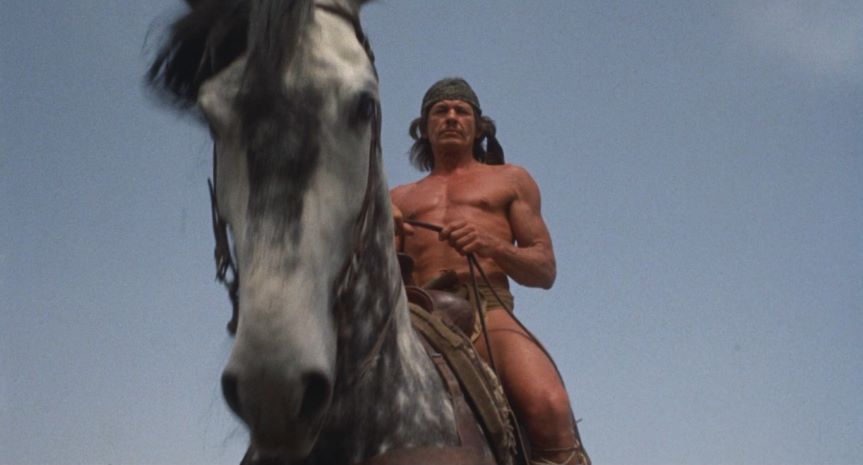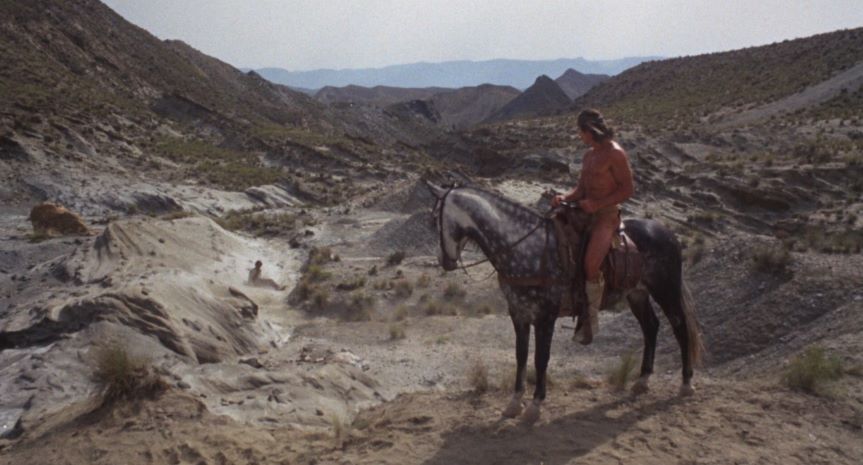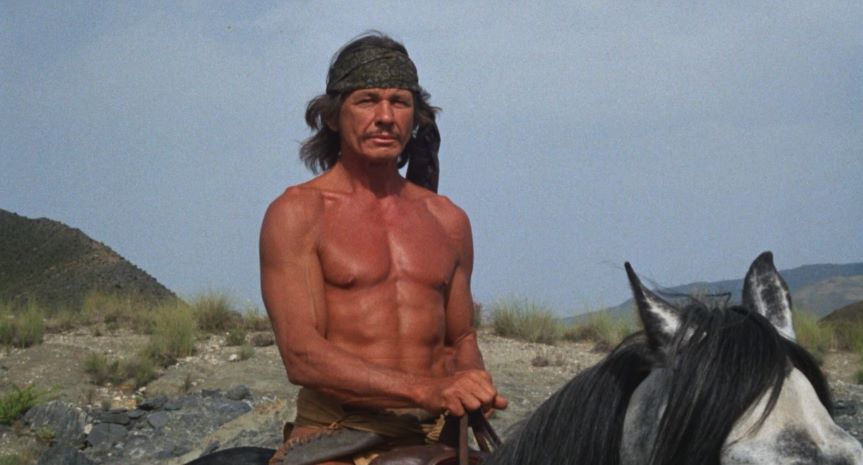 screenshots / Chato's Land / 1972 Metro-Goldwyn-Mayer

Filmed in Spain, this western stars Charles Bronson as Chato, an Apache half-breed who is hunted for killing a vicious sheriff in self defense. After members of the posse in pursuit gang rape his wife and kill his Apache kinsmen he discards his European clothing in favor of a leather loincloth and moccasins and lures the men responsible deep into Apache territory so as to inflict revenge on each of them.
Previously in 1957, a younger Charles Bronson was cast as a Sioux chief named Blue Buffalo in the film Run of the Arrow.
Charles Bronson passed in 2003 at the age of 81.