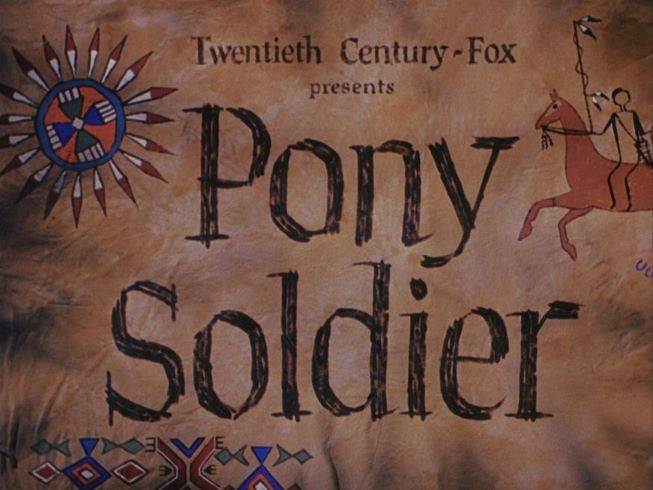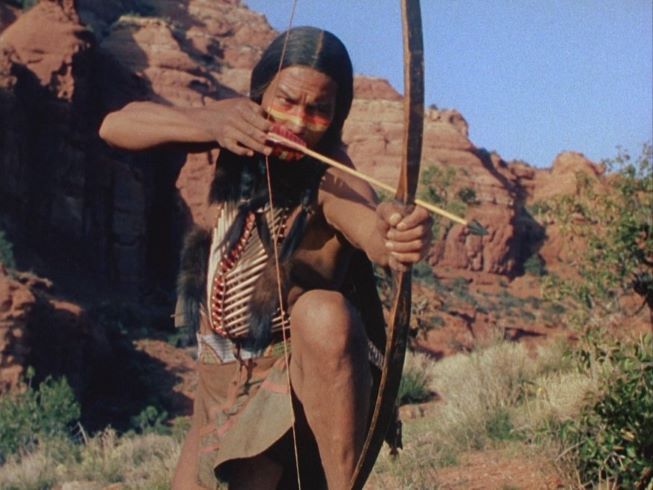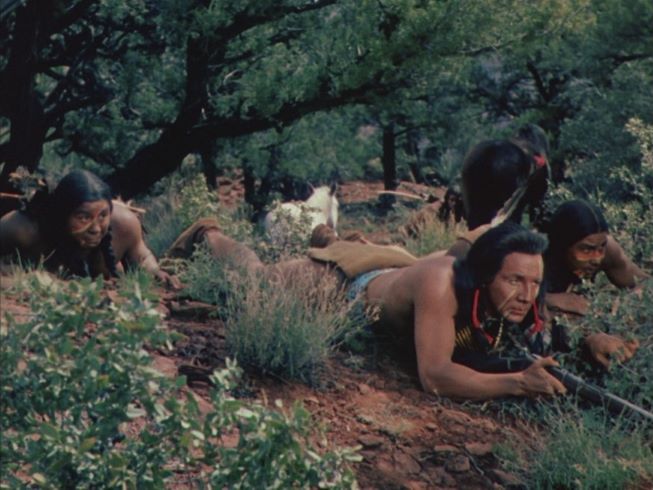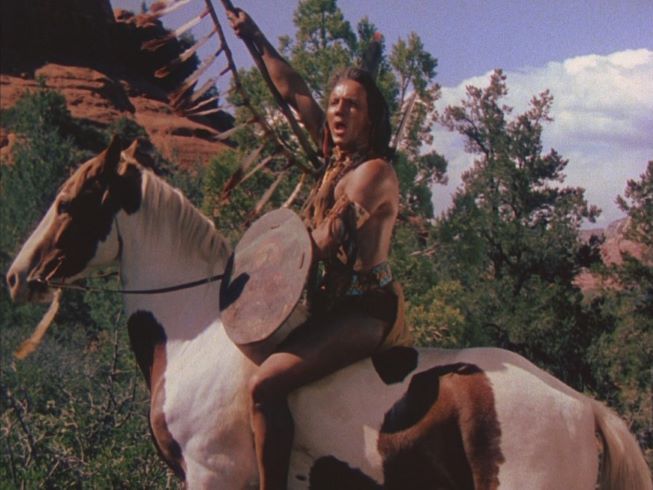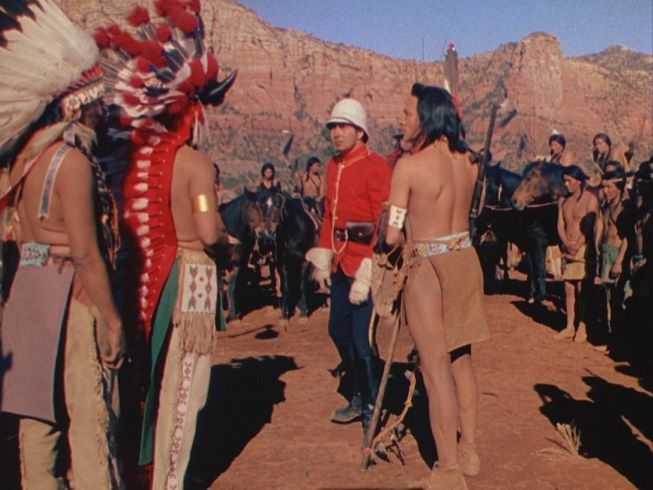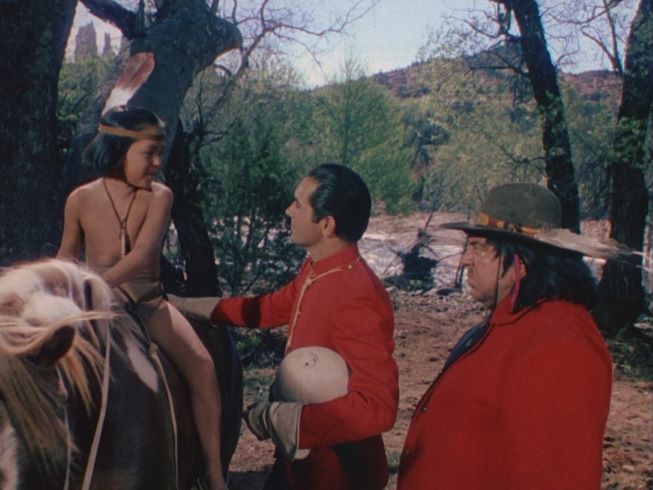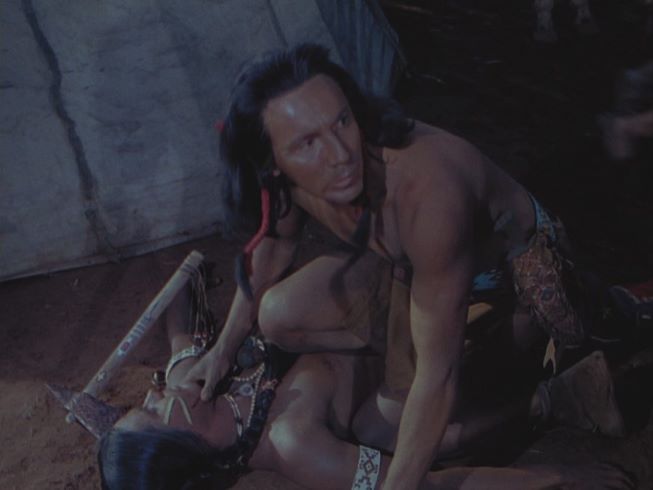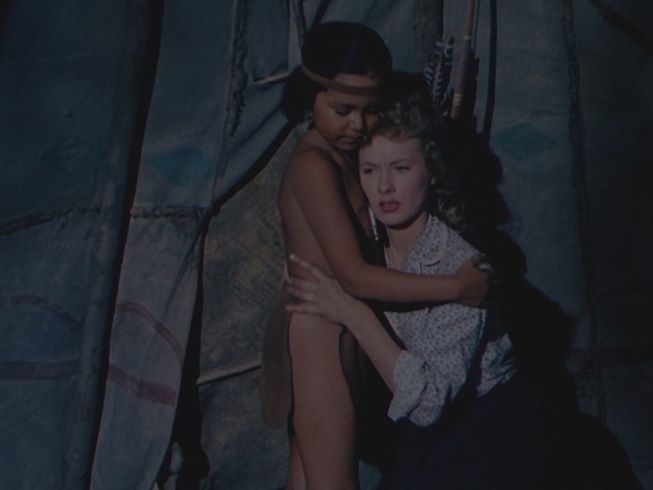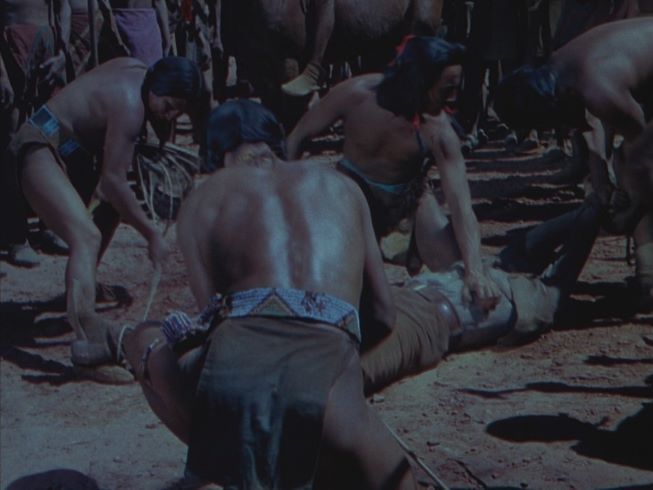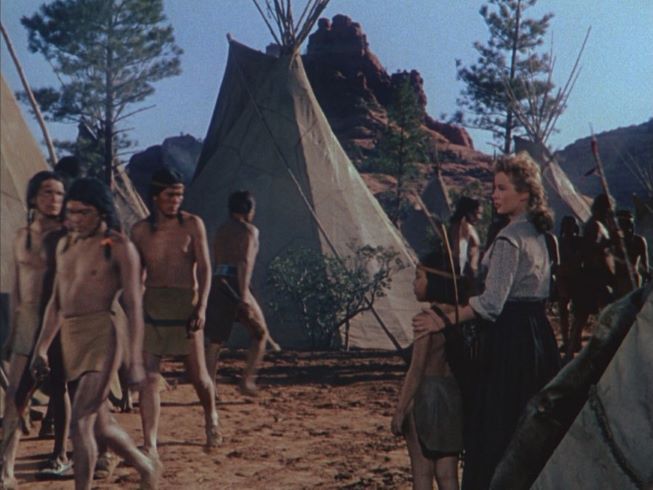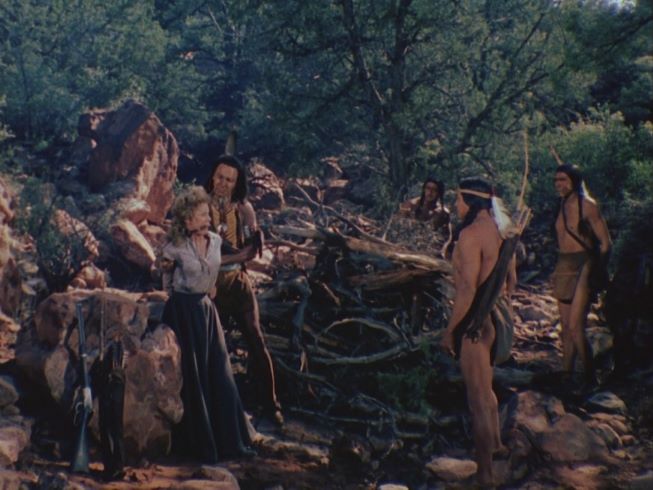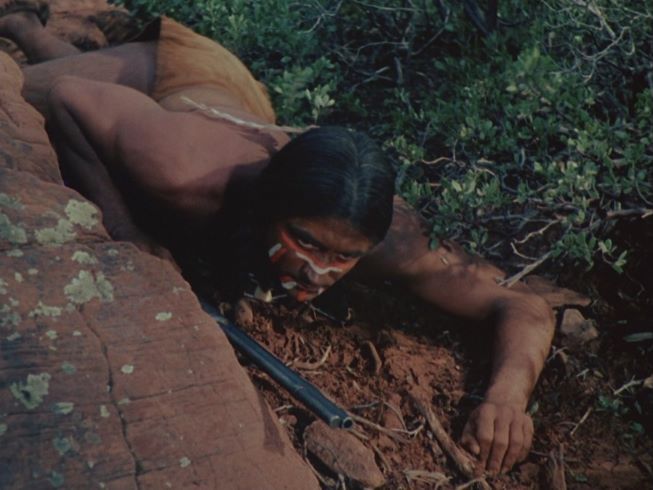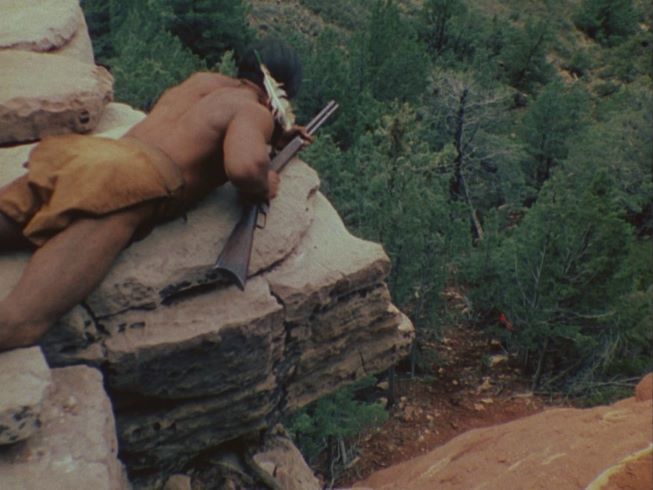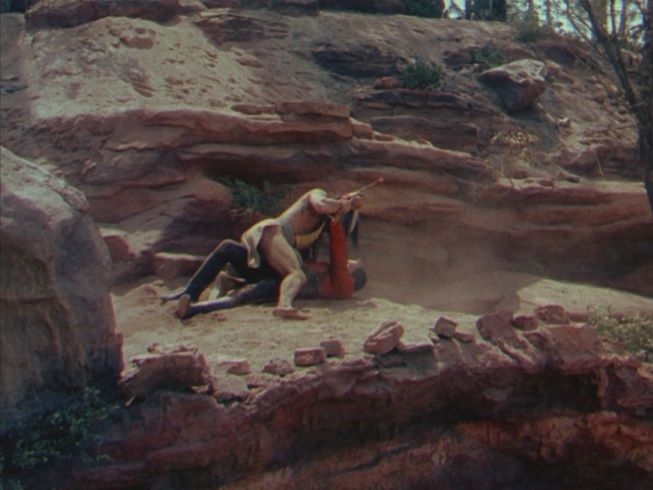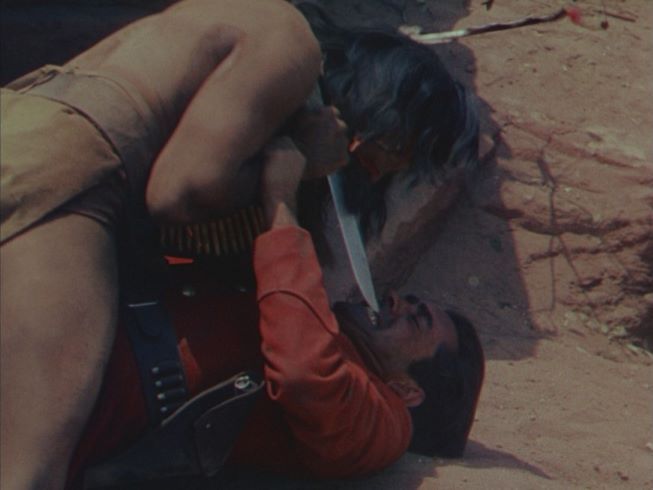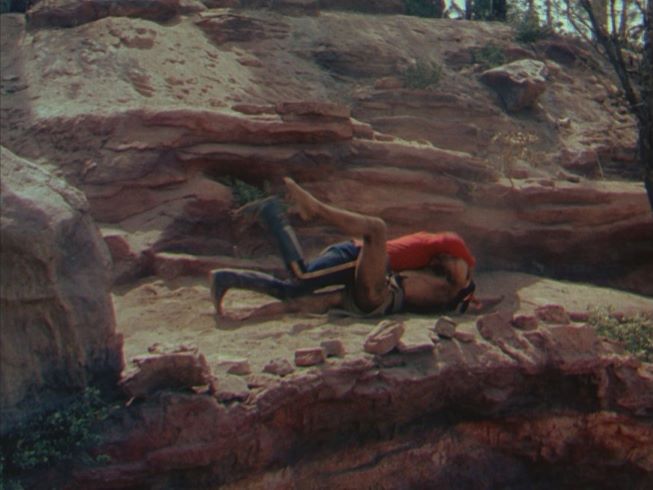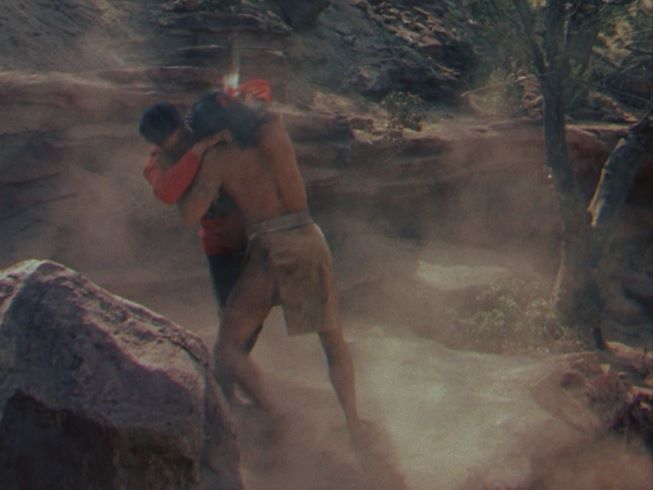 screenshots / Pony Soldier / 1952 Twentieth Centry Fox Film Corporation

Classic "northwestern" film (set in Canada) is based on a Saturday Evening Post story titled Mounted Patrol by Garnett Weston.
Starring Tyrone Power as a Canadian Mountie sent to bring a tribe of Crees back to their reservation on the Canada-Montana border. Also in the cast is actor Cameron Mitchell (The High Chaparral) as Konah, a rebellious Cree. In an uncredited appearance is Frank DeKova, best known as Chief Wild Eagle on TV's F-Troop.
Filmed on location in the Coconino National Forest near Sedona, Arizona and in California's Red Rock Canyon. Production was not only interrupted by snowstorms, but also by the flash of a nuclear weapon being tested over 300 miles away in Nevada.
Director Joseph M. Newman would later helm 1959's Tarzan the Ape Man starring Denny Miller.