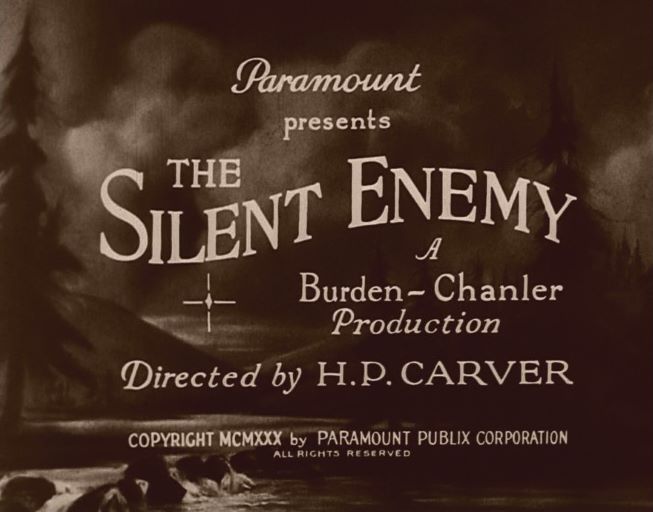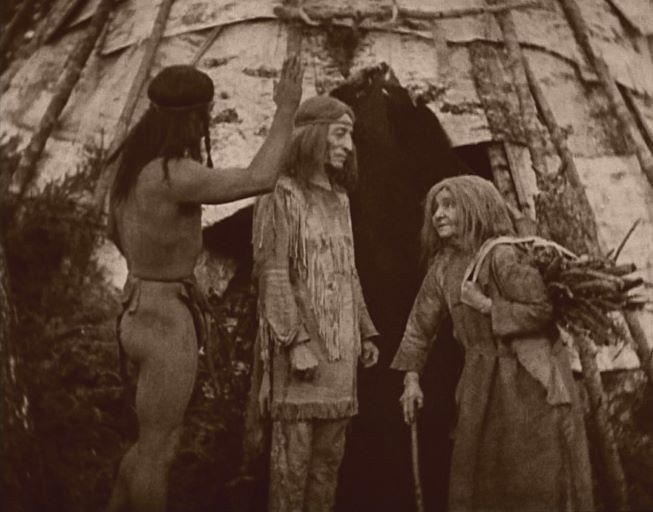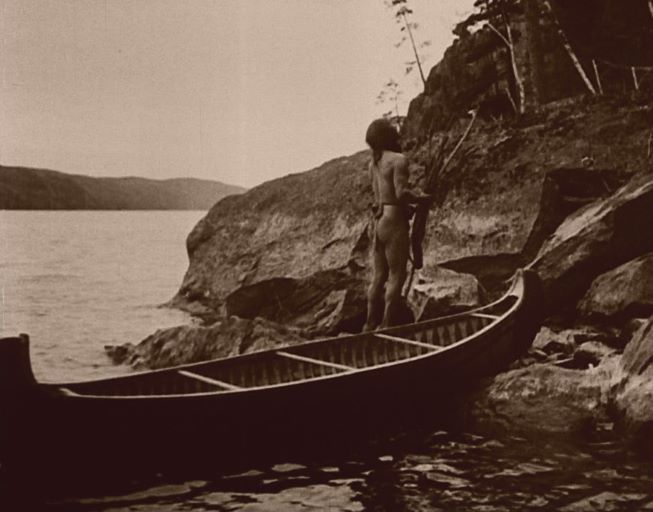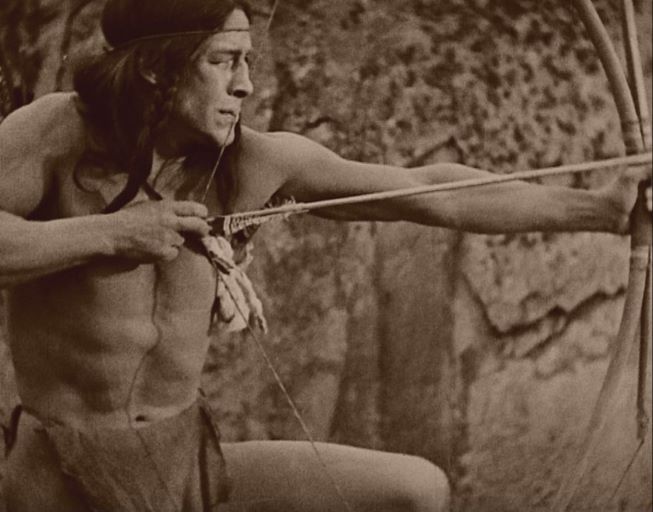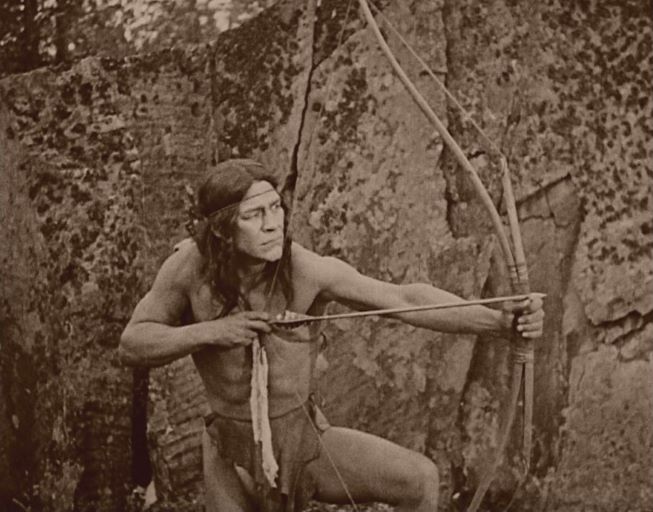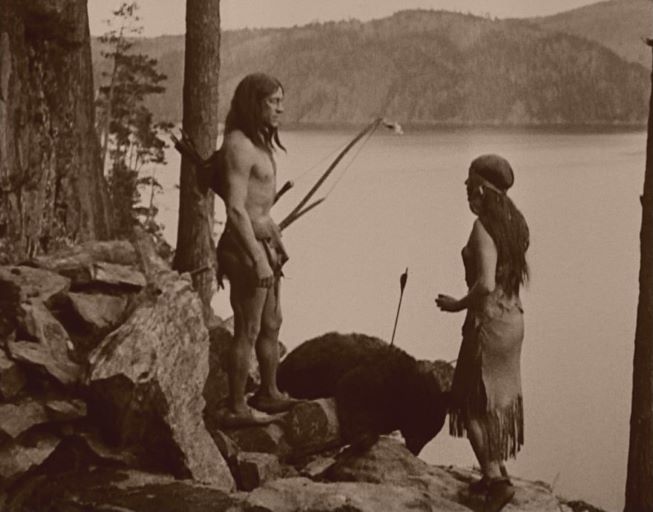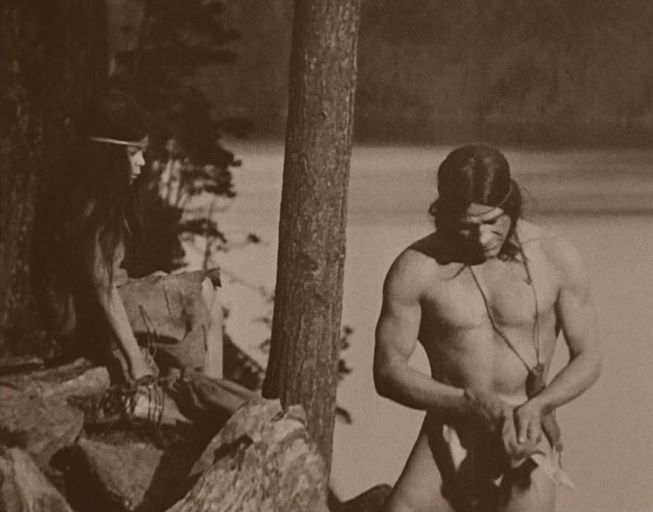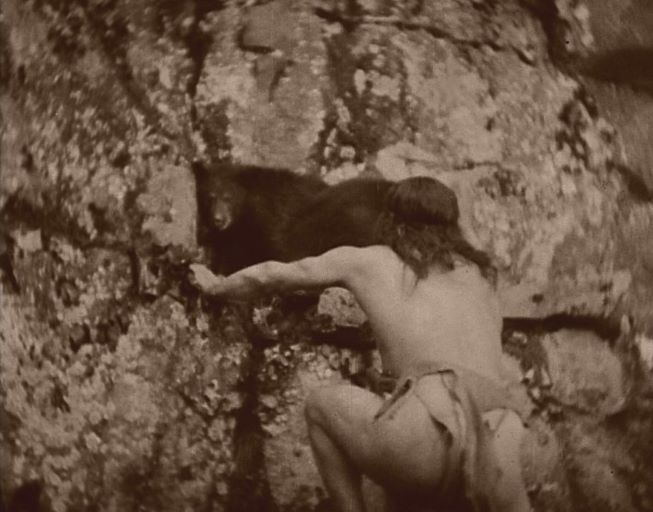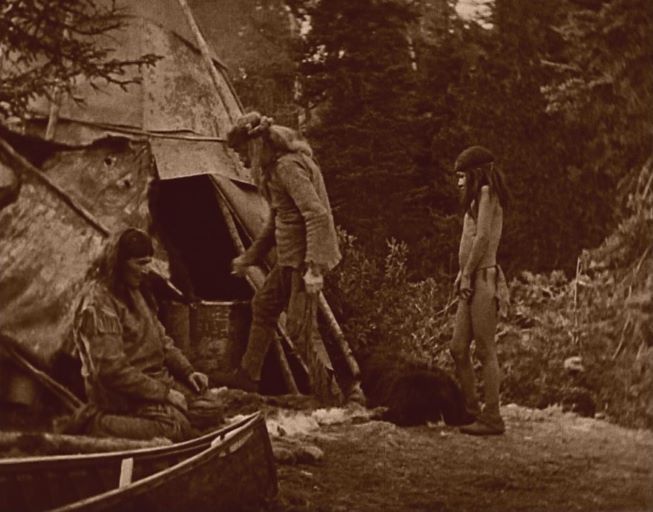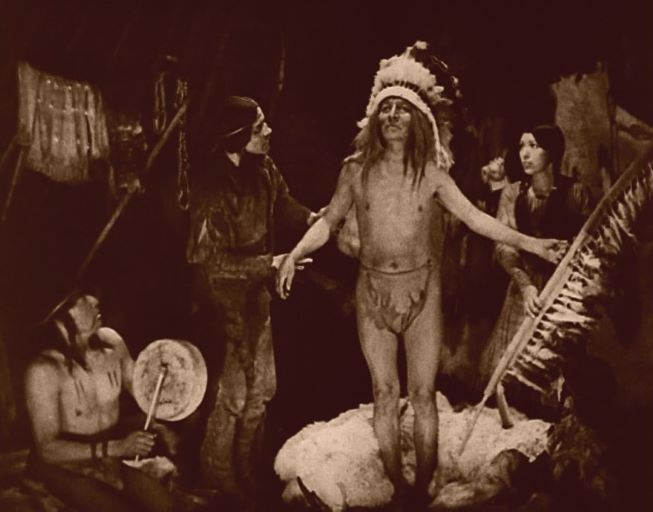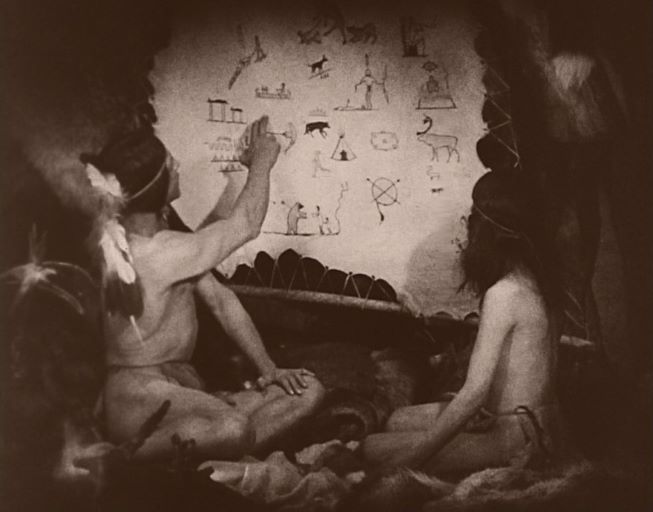 screenshots / The Silent Enemy / 1930 Paramount Pictures

Filmed in the Canadian Northwest, this silent film was made in collaboration with Native American actors and depicted the life and hardships of a Ojibway indigenous tribe before the arrival of European settlers.
In the role of Baluk (the tribe's best hunter) is Chief Buffalo Child Long Lance, who in 1928 wrote a boy's adventure book on Indians which was titled Long Lance. It was later learned that the actor/writer, who claimed to be the son of a Blackfoot chief, was in reality not of Native American desent. Following this controversy and being ostracized from social circles he would end up taking his own life in 1932 at the age of 41.
Chauncey Yellow Robe (billed as Chief Yellow Robe) played Chetoga, the chief of the tribe, and also delivered the opening "sound-on-film" introduction. He passed away on April 8th of 1930 at the age of 63. The movie was released on May 9th of the same year.
(There's an interesting scene showing Baluk cleaning a bear's blood off the blade of his knife by using the flap of the breechcloth he wears.)