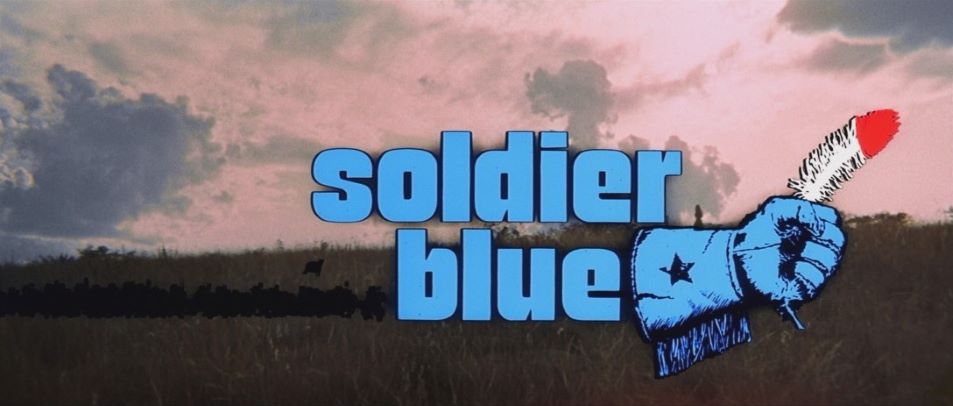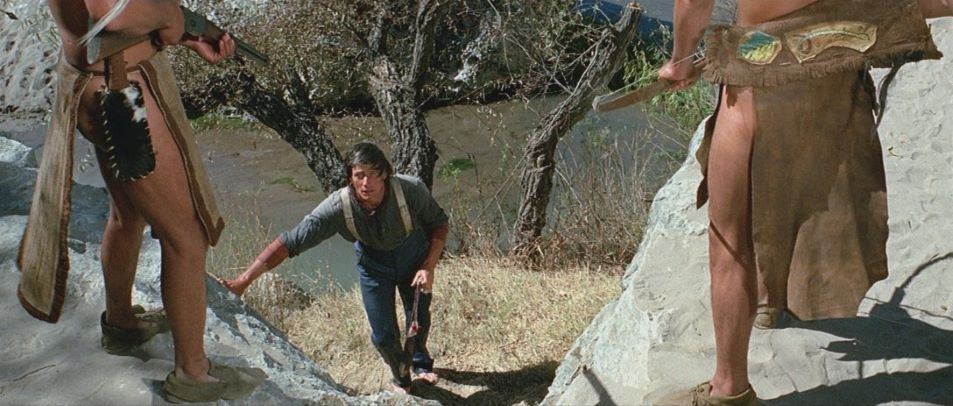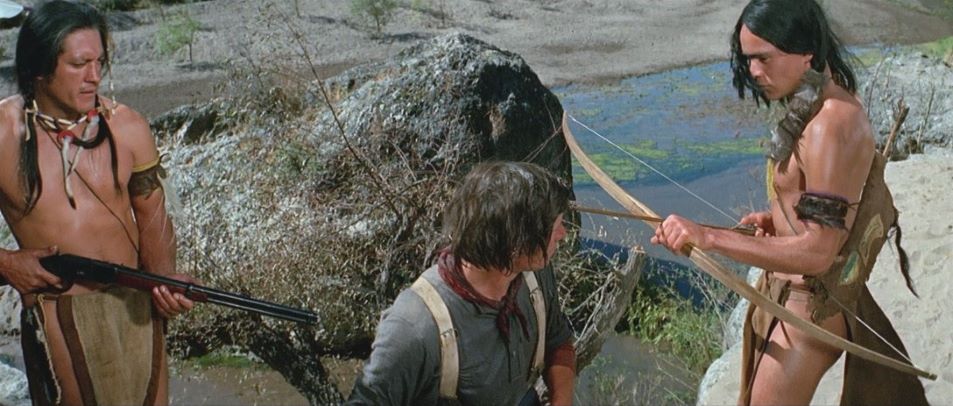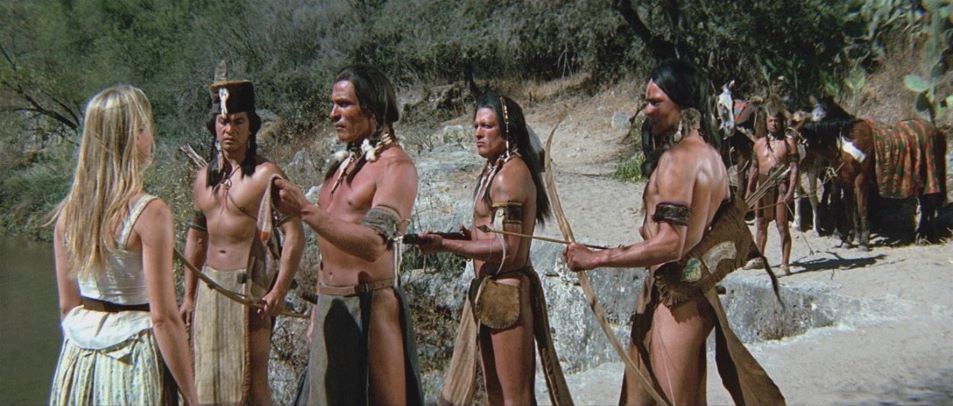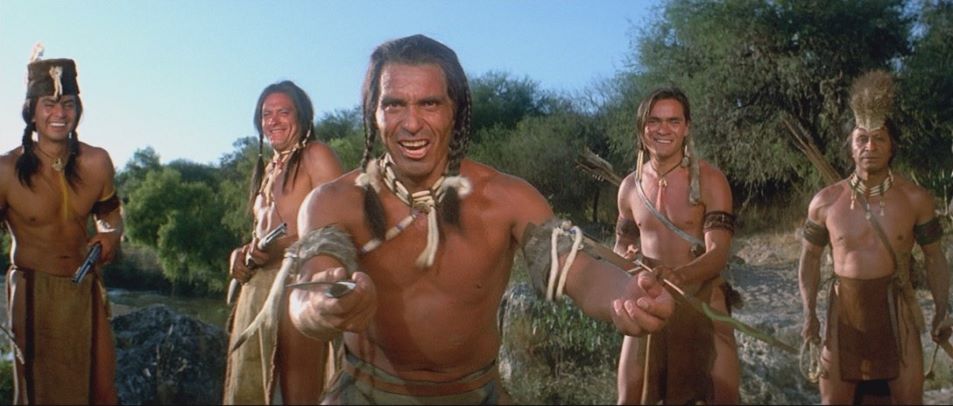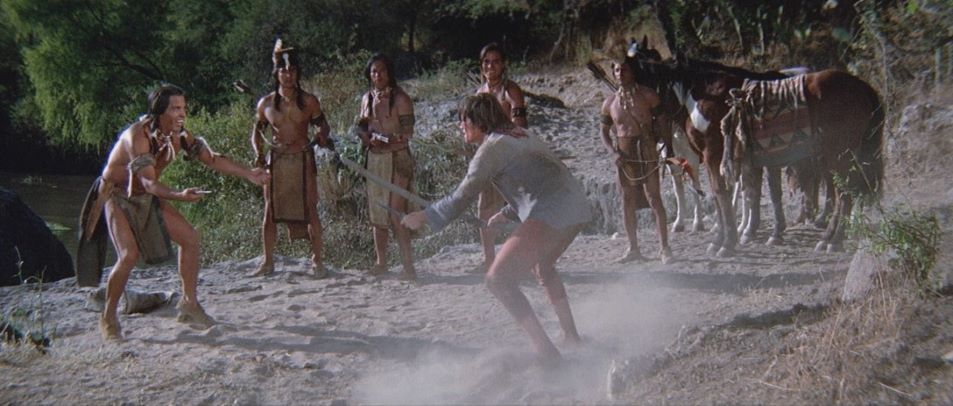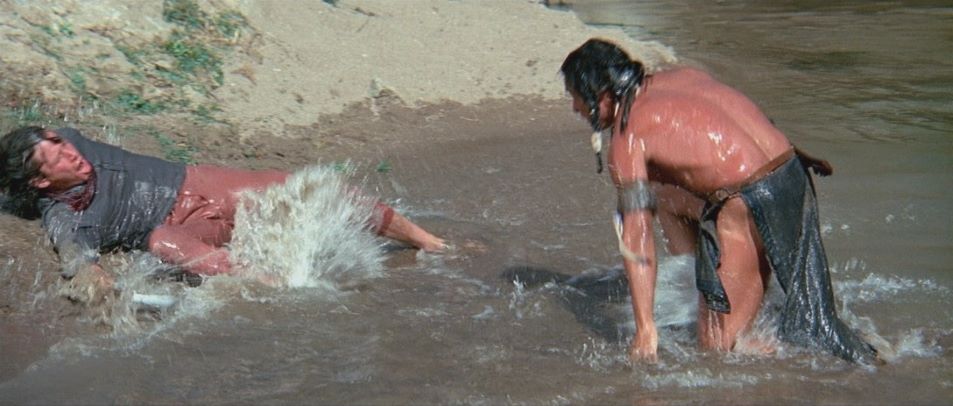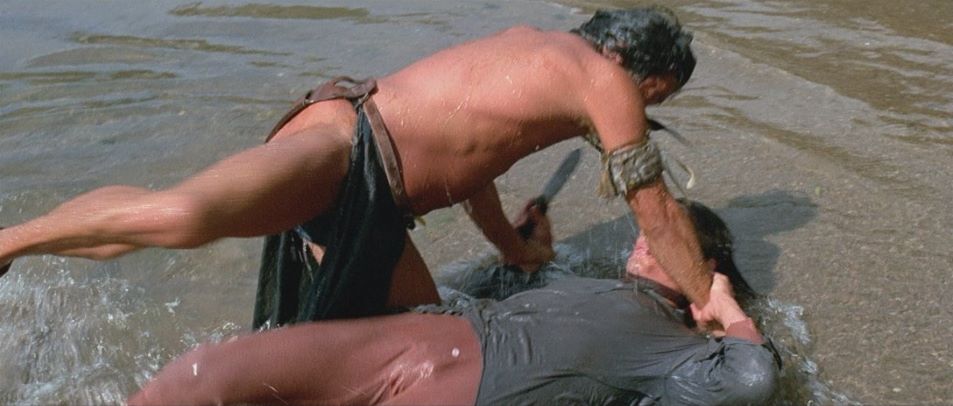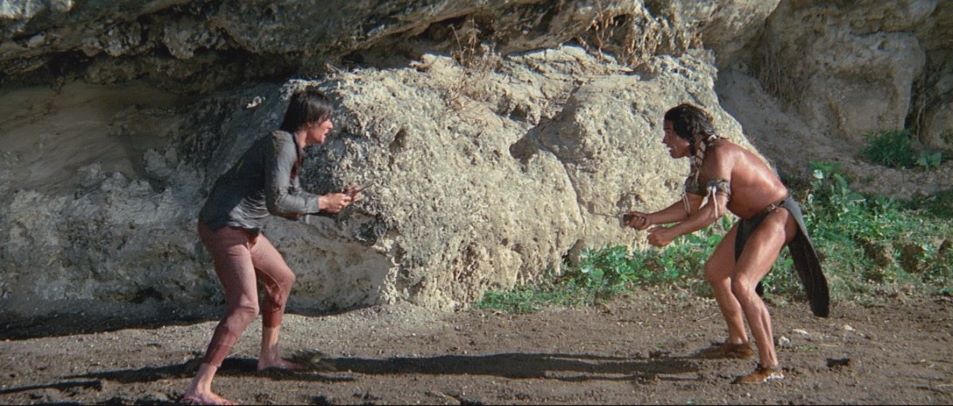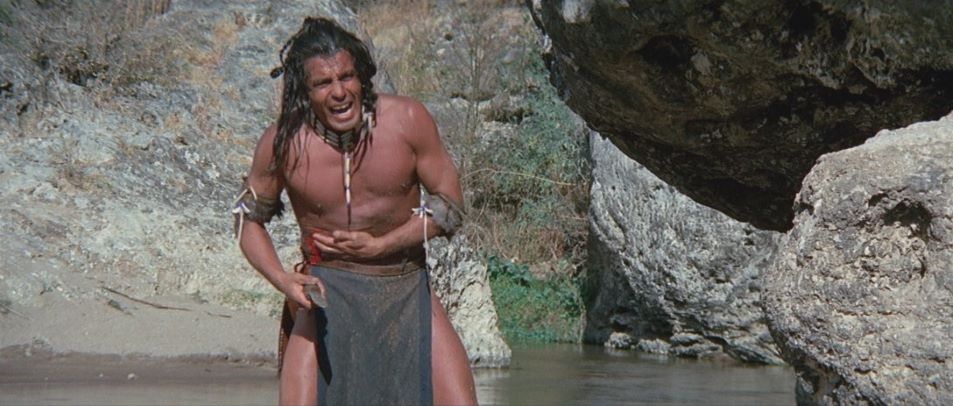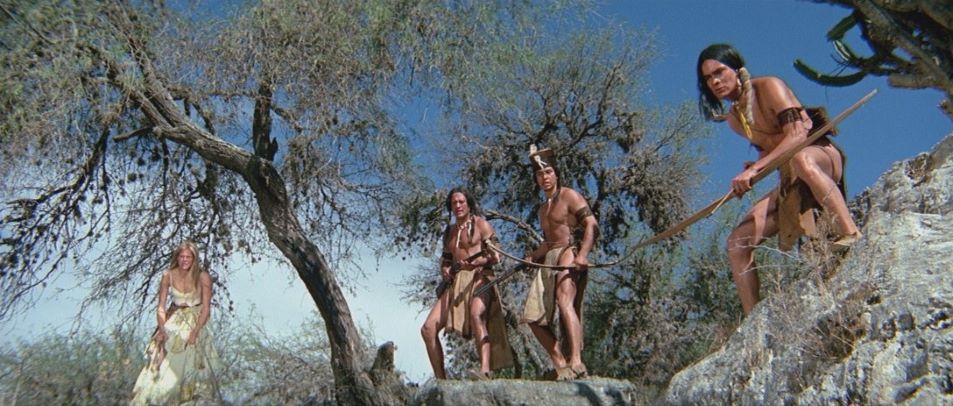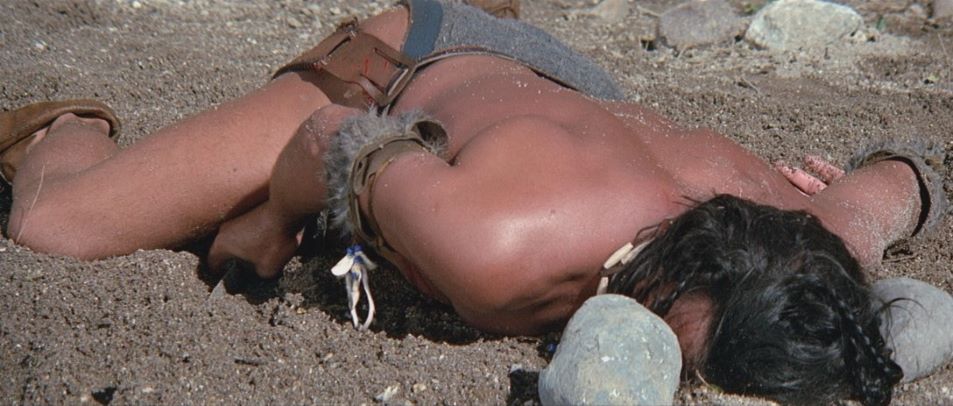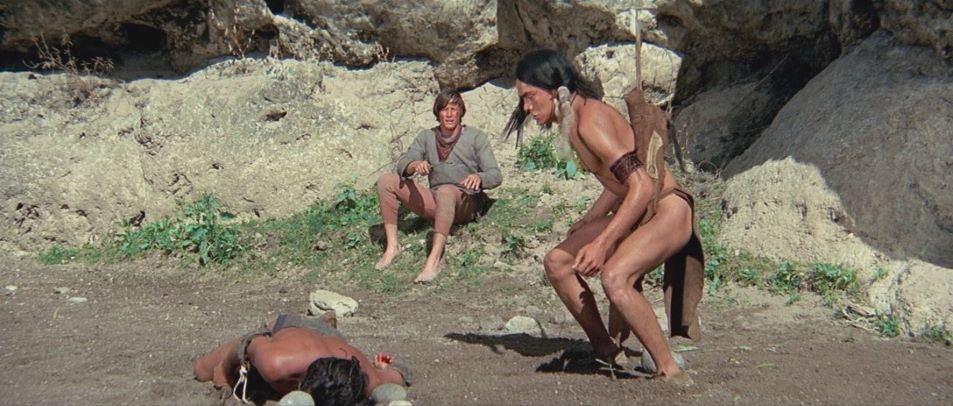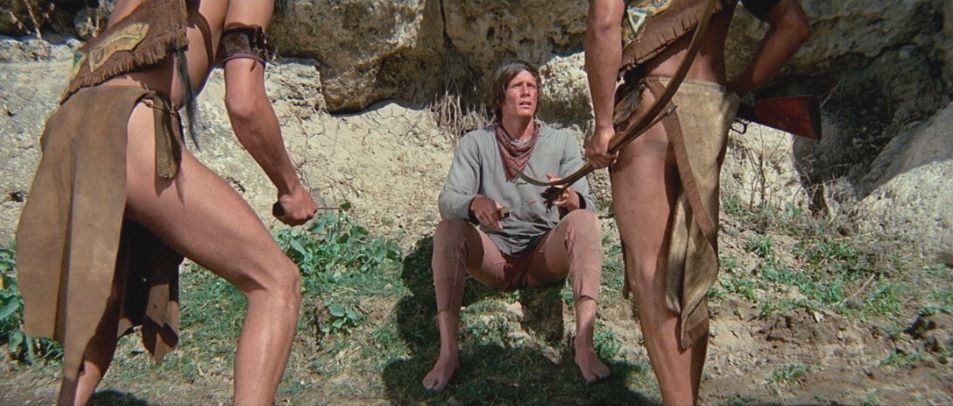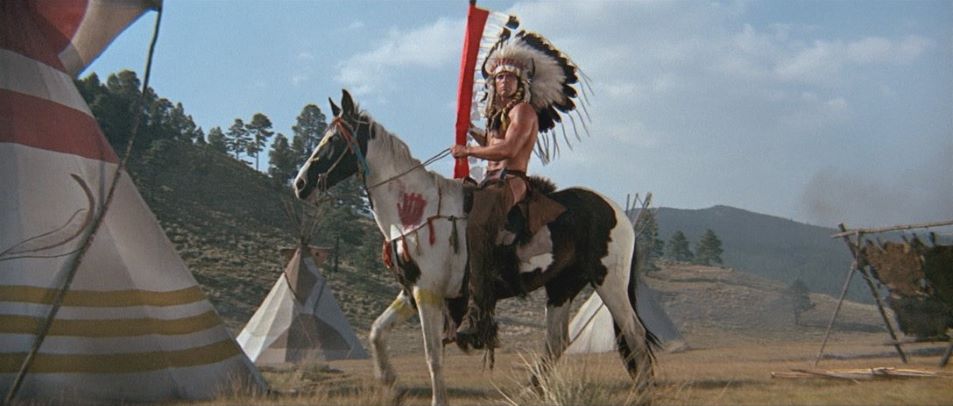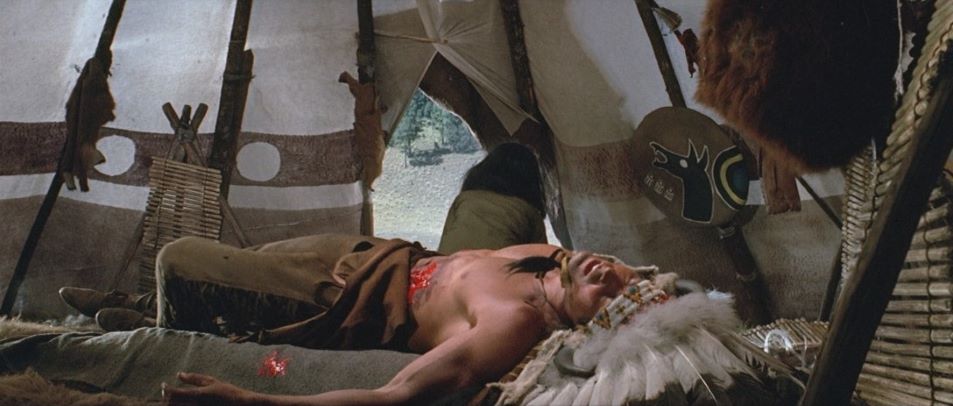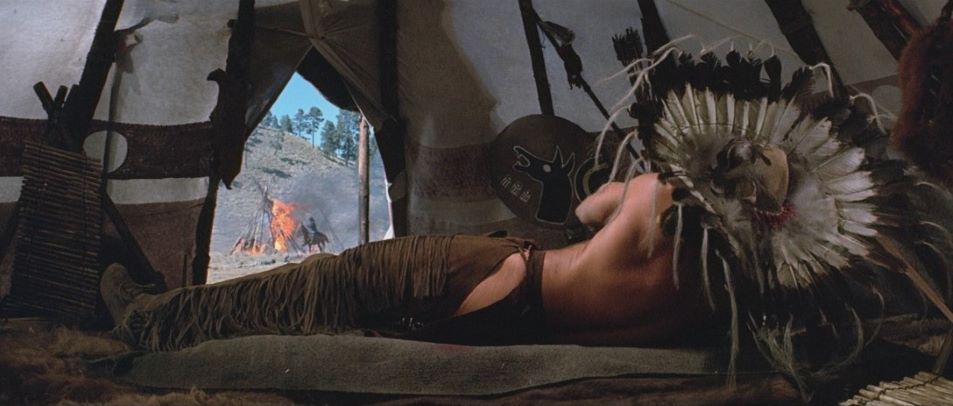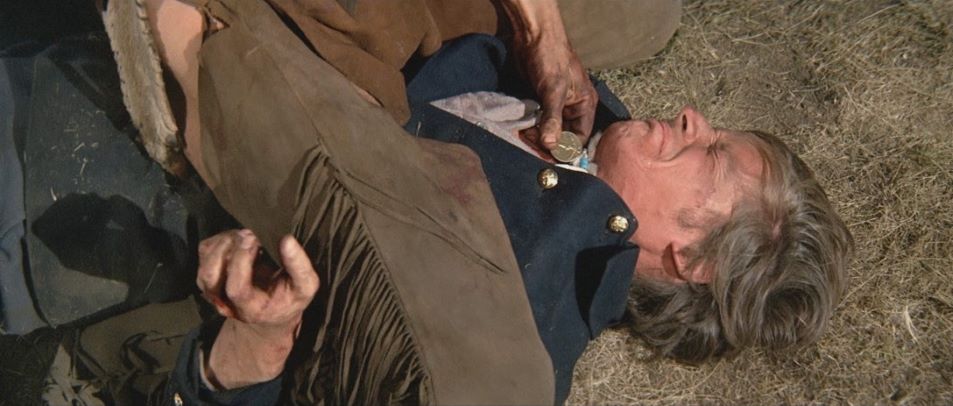 screenshots / Soldier Blue / 1970 Avco Embassy Pictures

Disturbing western, adapted from the novel Arrow in the Sun by T.V. Olsen, is based on the 1864 Sand Creek massacre in Colorado territory.
After a test screening of the orginal 135 minute version, the studio decided that massive cuts had to be made to the film's more violent scenes.
Starring Candice Bergen, Peter Strauss and Donald Pleasence (Treasure of the Amazon), it remains to be one of the most brutal American films ever made.
Actor Jorge Rivero (Spotted Wolf) previous film credits included 1969's The Sin of Adam and Eve. In 1983 he starred in the sword and sorcery adventure Conquest and in 1991 he appeared in two season one episodes of the Wolf Larson Tarzan televison series: Tarzan and the Pirate Treasure (S1.E4) and Tarzan and the Savage Storm (S1.E9).
Exteriors were filmed in Mexico.