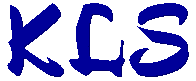 "The outfit is casual, but practical." - Mike Henry, Tarzan and the Valley of Gold

NEW: Leather or Cloth Message Board
Additions 9/9/18:
Tarzan and the Treasure (1965) / Zimbo Finds a Son (1966) / Starzan: Shouting Star of the Jungle (1989) / House II: The Second Story (1987) / Rain (1932)
Additions 9/2/18:
Beastmaster III: The Eye of Braxus (1996) / Hercules Against The Barbarians (1965) / Man Friday (1975) / Grease 2 (1982) / Stargate (1994) / Against a Crooked Sky (1975) / Pinata: Survival Island (2002) / Quest for Fire (1981) / Texas Rising (History Channel) / Custer: "To the Death" (1967) / How the West Was Won: Season 2/Part 1 (1978)
Additions 4/7/18:
Lord Jim (1965) / White Witch Doctor (1953) / Orion (2014) / Quigley Down Under (1990) / Tarzan and the Stone Man / Tarzan and the Gift of Life / Tarzan and the Jewel of Justice / Tarzan and the Night Horrors / Tarzan and the Russian Invasion / Tarzan and the Rock Star / Tarzan and the New Commissioner / Tarzan and the Mating Season
Additions 2/22/18:
Tarzan and the Fugitive's Revenge / Tarzan and the Movie Star / Tarzan and the Toxic Terror / Tarzan and the Earthly Challenge / Tarzan and the Deadly Delusions / Tarzan and the Mysterious Sheik / Tarzan and the Fountain of Youth / Tarzan and the Dangerous Journey / Tarzan Rescues the Songbird
Additions 2/4/18:
Tarzan and the Karate Warriors / Tarzan and the Law of the Jungle / Tarzan and the Shaft of Death / Tarzan and the Runaways
Additions 2/3/18:
Killer Buzz (2002) / Snakeman (2004) / Bigfoot and Wildboy: UFO (1977) / Octopussy (1983) / You May Not Kiss the Bride (2011)
Additions 1/17/18:
Sebastiane (1976) / We Fight to be Free (2007) / Spartacus: War of the Damned (2013)
"YOR: The Hunter from the Future" is on Blu-ray
The 35th Anniversay Blu-ray Edition of this caveman classic (along with a brand new feature-length commentary track by star Reb Brown) is available now from Millcreek Entertainment.
MSRP is $14.98 but loincloth fans will most likely be able to pick up this prehistoric gem for under $10 from various online retailers.
Wolf Larson's TARZAN series is now on DVD!
This 1990's syndicated TV series starred Wolf Larson as Tarzan and was filmed on location in the lush tropical jungles of Mexico.
All three seasons are now available on DVD. Click here for more information.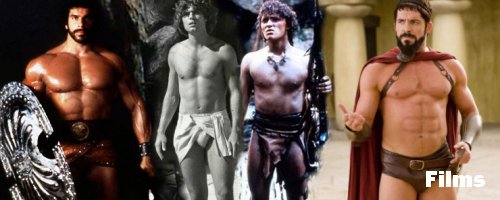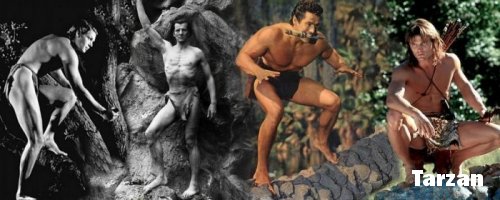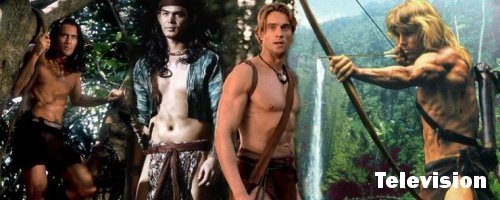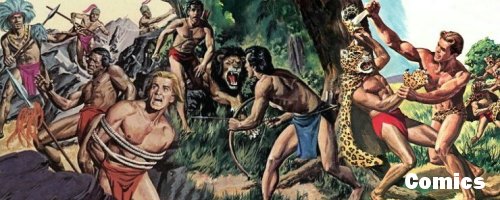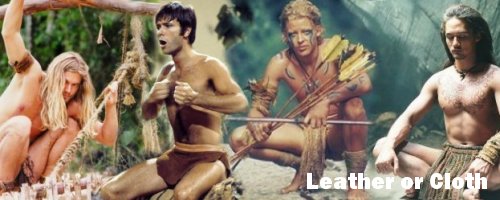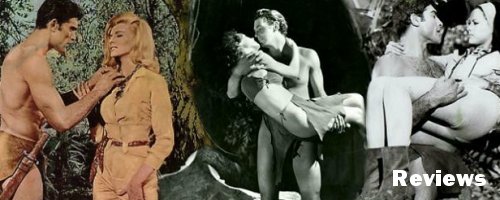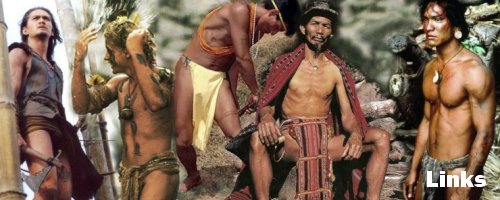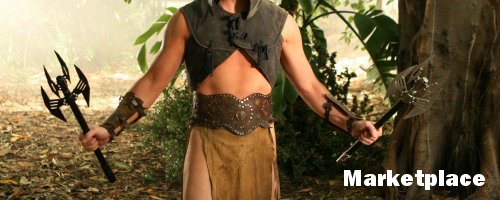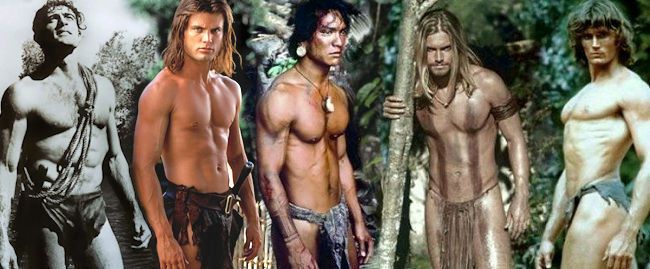 Copyright & Disclaimer Information