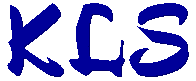 "The outfit is casual, but practical." - Mike Henry, Tarzan and the Valley of Gold

Additions 04/22/17:
The Jungle Book (1994) / The Terror of Rome Against the Son of Hercules (1964) / Cast Away (2000) / Fellini Satyricon (1969) / River of Death (1989) / Pawnee (1957) / Beowulf (2007) / Live and Let Die (1973)
Additions 04/16/17:
Jason and the Argonauts (1963) / Greystoke: The Legend of Tarzan (1983) / Helen of Troy (1956) / I Escaped From Devil's Island (1973) / Island of Lost Souls (1973) / Pearl of the South Pacific (1955) / The Castaway Cowboy (1974) / Krippendorf's Tribe (1998)
Additions 04/02/17:
The Lost Future (2014) / Cyclops (2008) / Muay Thai Warrior (2011) / Rhino! (1963) / King Kong (1976)
Additions 03/22/17:
Embrace of the Serpent (2015) / 300 (2007) / The Vengeance of Ursus (1961)
Additions 03/19/17:
The Legend of Tarzan (2016) / 300: Rise of an Empire (2014) / Samar (1962) / The Mission (1986) / Steel Claw (1961)
Additions 03/18/17:
Conan the Barbarian (1981) / Conan the Destroyer (1984) / The Land That Time Forgot (1975) / The People That Time Forgot (1977)
Additions 03/14/17:
Farewell to the King (1988) / Zulu (1964) / The Bounty (1984) / Telegraph Trail (1933) / Only the Valiant (1951) / Walkabout (1971) / Rio Grande (1950) / The Deadly Companions (1961)
Additions 03/04/17:
Iceman (1984) / The Face of Eve (1968) / Hawaii (1966) / Fierce People (2005) / Baby: Secret of the Lost Legend (1985) / Fancy Pants (1950) / In the Heart of the Sea (2015)
Additions 02/28/17:
The Pathfinder (1996) / Teenage Caveman (1958) / Viking Women and the Sea Serpent (1957) / Hot Potato (1975) / The Outriders (1950) / The Bible...In The Beginning (1966)
Additions 02/27/17:
Masters of the Universe (1987) / Vulcan, Son of Jupiter (1962) / Tarzan and the Deadly Cargo (1993) / Tarzan's Hollywood Adventure (1993) / Tarzan and the Witness for the Proscution (1993) / Tarzan and the Odd Couple (1993)
Additions 02/26/17:
Tarzan and the Polluted River (1992) / Tarzan and the Mutant Creature (1992) / Tarzan Wayward Balloon (1992) / Tarzan and the Missile of Doom (1992) / A Man Called Horse (1970) / The Return of a Man Called Horse (1976) / The Arena (1974) / Hercules Against Moloch (1963) / Ben-Hur (2016)
Additions 01/01/17:
Tarzan the Lost Tribe (1935)
Ironmaster released on Blu-ray
Directed by Umberto Lenzi and starring Sam Pasco and George Eastman, this 1983 Italian stone-age epic (filmed at Custer State Park in the Black Hills of South Dakota) hurls you back to the dawn of human history. From a new 2016 HD master and with extensive color correction, it's now available in a Limited Edition Blu-ray from Code Red.
Loincloth fans can order this must-have film from Ronin Flix at a reasonable price.
Hammer's Prehistoric Classics Come To Blu-ray
Two of Britian's Hammer Films prehistoric sagas make their long-awaited debuts on Blu-ray. The first, ONE MILLION YEARS B.C. (1966) stars John Richardson and Raquel Welch in a fictional tale of cavemen and dinosaurs. It makes it's Blu-ray debut courtesy of Kino Lorber. Hammer's third "cavepeople" film, WHEN DINOSAURS RULED THE EARTH (1970), stars Robin Hawdon, Victoria Vetri and briefer loincloths! It's available on Blu-ray and DVD via Warner Archive. Fans will want to pick up these two Hammer classics.
Hopefully Hammer's second outing PREHISTORIC WOMEN (1967) and the fourth and final CREATURES THE WORLD FORGOT (1971) will also see Blu-ray releases.
Wolf Larson's TARZAN series is now on DVD!
This 1990's syndicated TV series starred Wolf Larson as Tarzan and was filmed on location in the lush tropical jungles of Mexico.
All three seasons are now available on DVD. Click here for more information.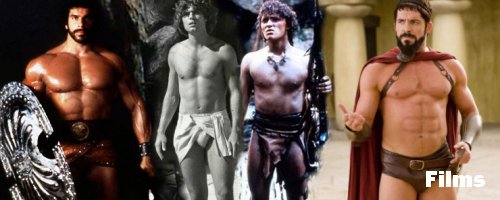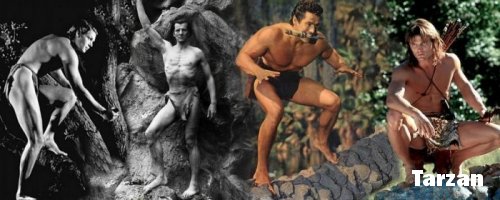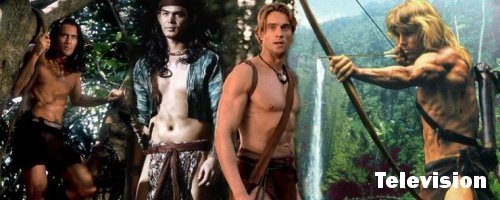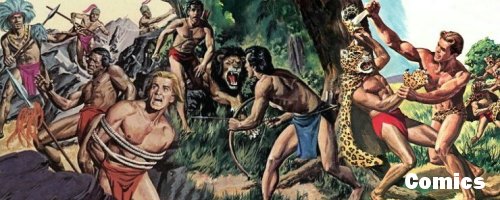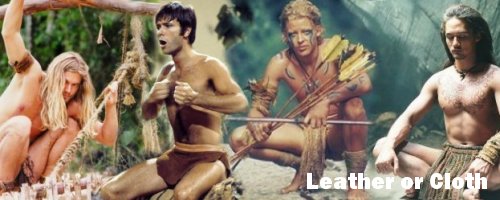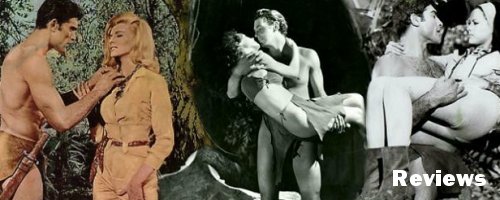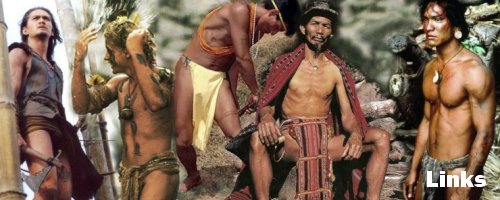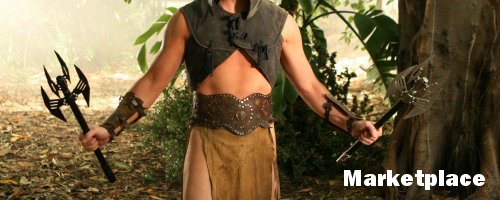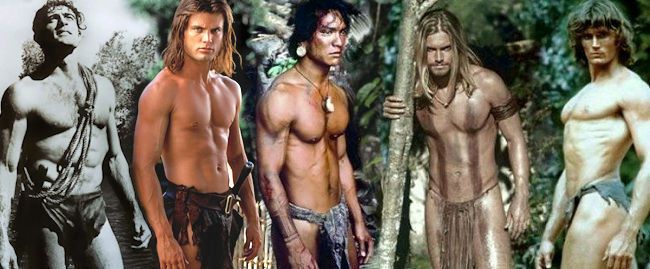 Copyright & Disclaimer Information